Support TFG by using the links in our articles to shop. We receive a small commission (at no extra cost to you) so we can continue to create helpful free content. As an Amazon Associate, we earn from qualifying purchases made on Amazon in addition to other retailers featured on the blog. Thank you, we appreciate your support!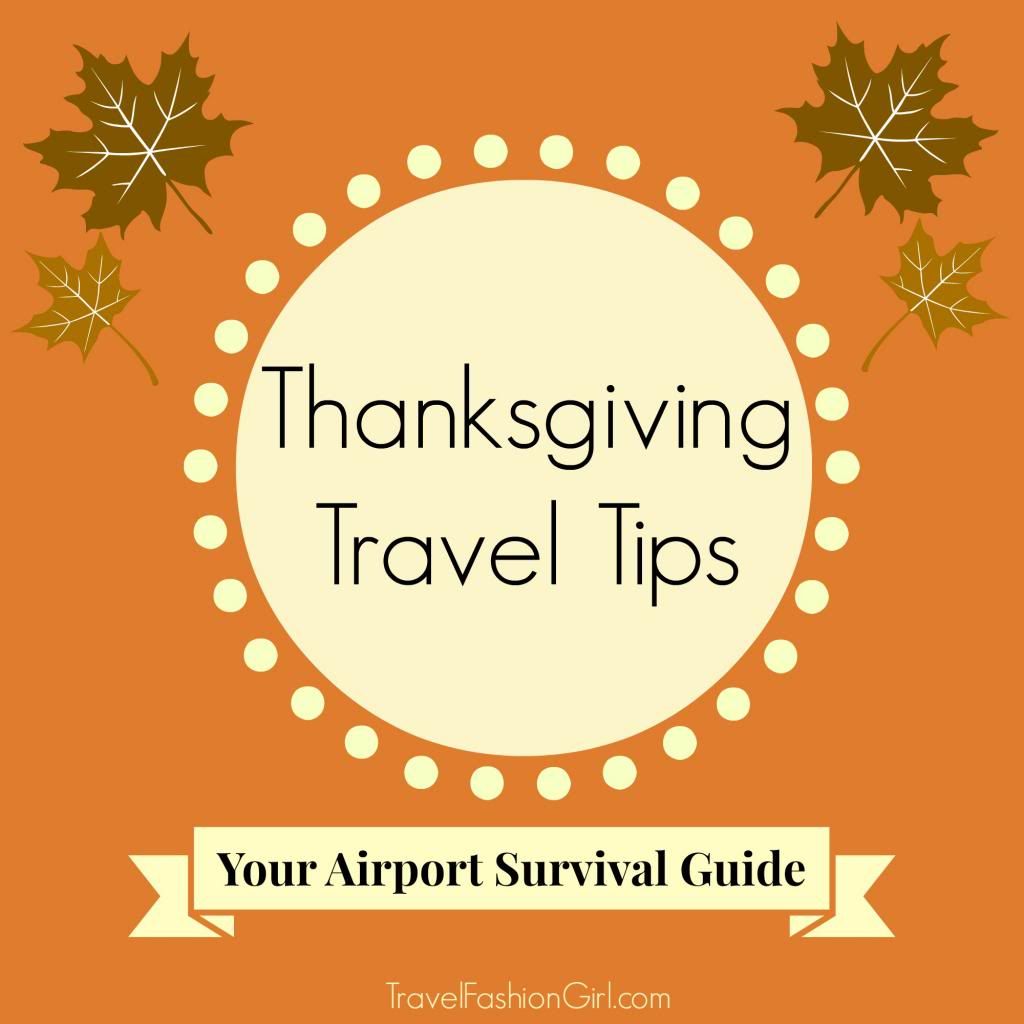 Traveling during Thanksgiving is synonymous with flight delays, bad weather, and baggage headaches. Take the stress out of the holidays with these Thanksgiving Travel Tips!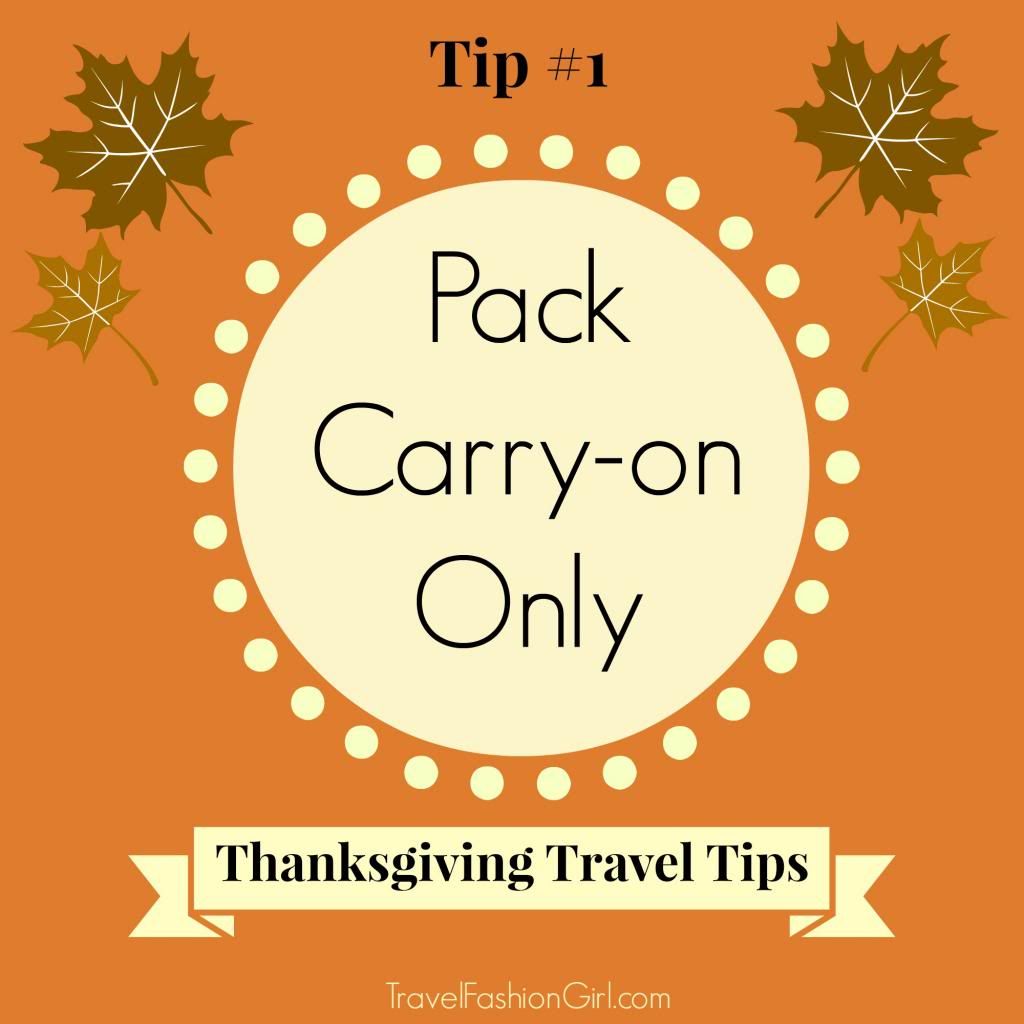 Pack Carry-on
Avoid added airport delays from checking bags and save money on baggage fees by choosing to travel carry-on only. Most family Thanksgiving visits last just a few days. This short trip is your perfect chance to practice packing light!
Choose a carry-on size bag and maximize your space with packing organizers. Follow one of these capsule wardrobe packing guides and take only the essentials!
Read the cold weather packing tips featured in this post to avoid bulky clothing that takes up too much space. Merino wool is your best friend.
TFG recommends: The Weekender Bags featured in this post and especially our Top Pick Lipault Collection Carry On Weekend Bag.
Check out our minimalist Thanksgiving Packing List!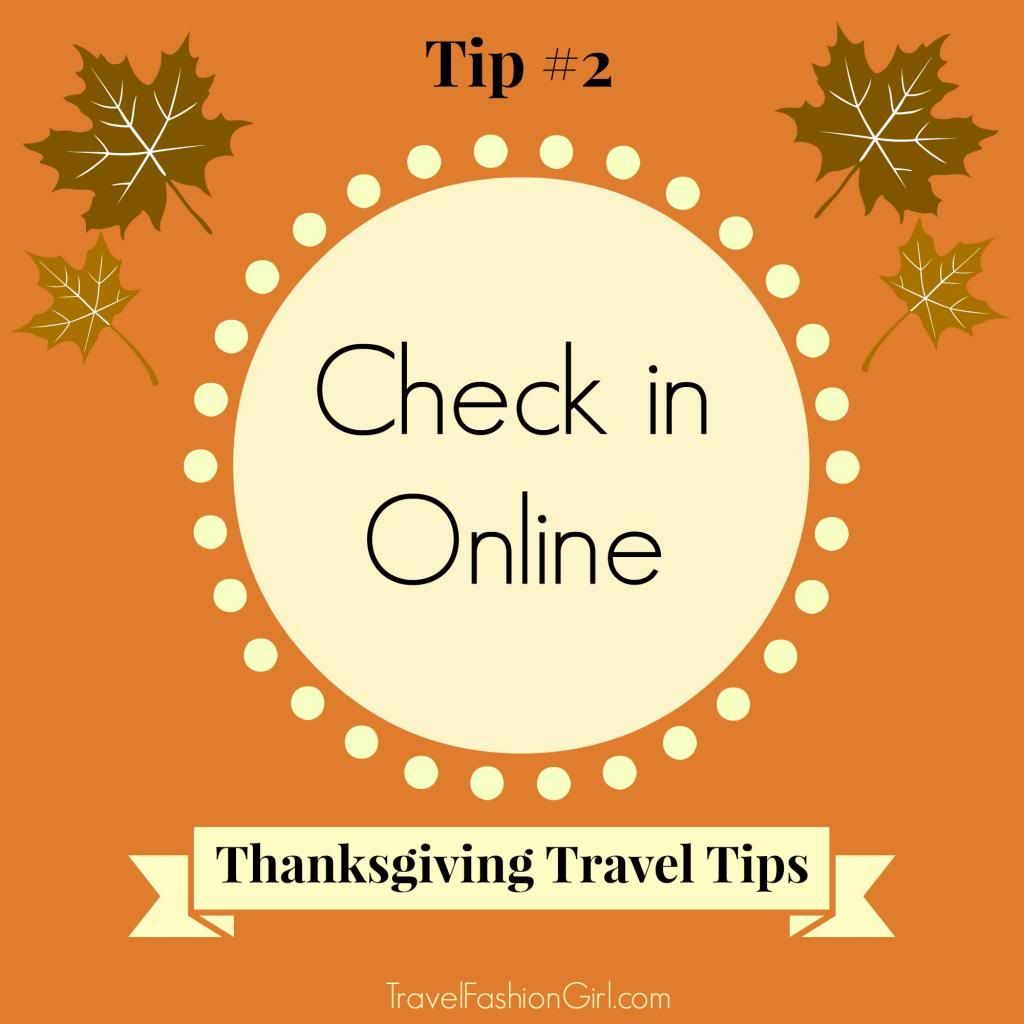 Check in online
Don't check bags but DO check in for your flight online to make your time at the airport minimal. Some airlines allow you to use your smart phone to board the plane but follow your airline's instructions and print your boarding pass at home if you need to.
Also, sign up for flight alerts if possible to stay on top of delays or changes. TFG Recommends: Download the Trip It app to help you organize your travels and itinerary including flight updates.
For more tips on packing your winter capsule wardrobe, please read this post on one bag travel!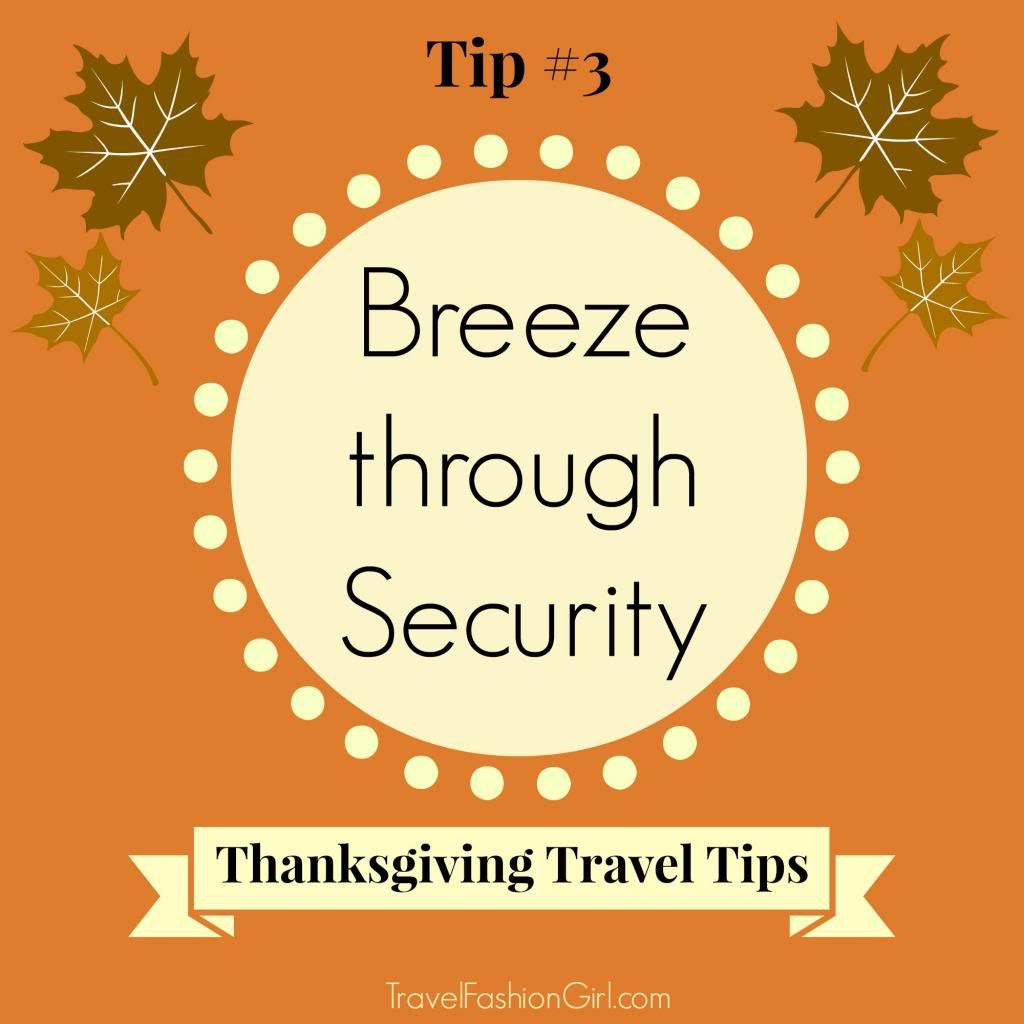 Breeze through security
Relieve unnecessary TSA hassles by knowing what you can and can't bring on the plane. Review these TSA guidelines on liquids and know before you go! If in doubt, leave it at home and make your life easier.
Don't pack nail files, lighters, razors, scissors, or aerosol containers such as hair spray. Please visit TSA for the full list of prohibited items.
Pack less of more items by packing smaller amounts than the allowed 3oz or 100ml. Choose non-liquid items whenever possible to maximize your space and liquid allowance. Make sure your travel size liquids fit inside a quart size Ziploc bag.
Mascara and cream foundation/concealer is considered a liquid.
5 Steps to get through security in a breeze:
Wear shoes that are easy to remove
Prepare yourself by removing your coat, scarf, and hat
Remove your jewelry, belt and other metal items (empty your pockets)
Have your Ziploc bag with liquid toiletries and laptop/tablet in an accessible location to easily remove from luggage and place in tray
Finish any beverages or water before approaching security
TFG Recommends: A reusable quart size Ziploc style bag such as this TSA Approved Toiletry Kit with various travel sized bottles. Tip: Only fill the bottles 2/3 to avoid leakage!
For more helpful tips, please read this article on how to travel size toiletries.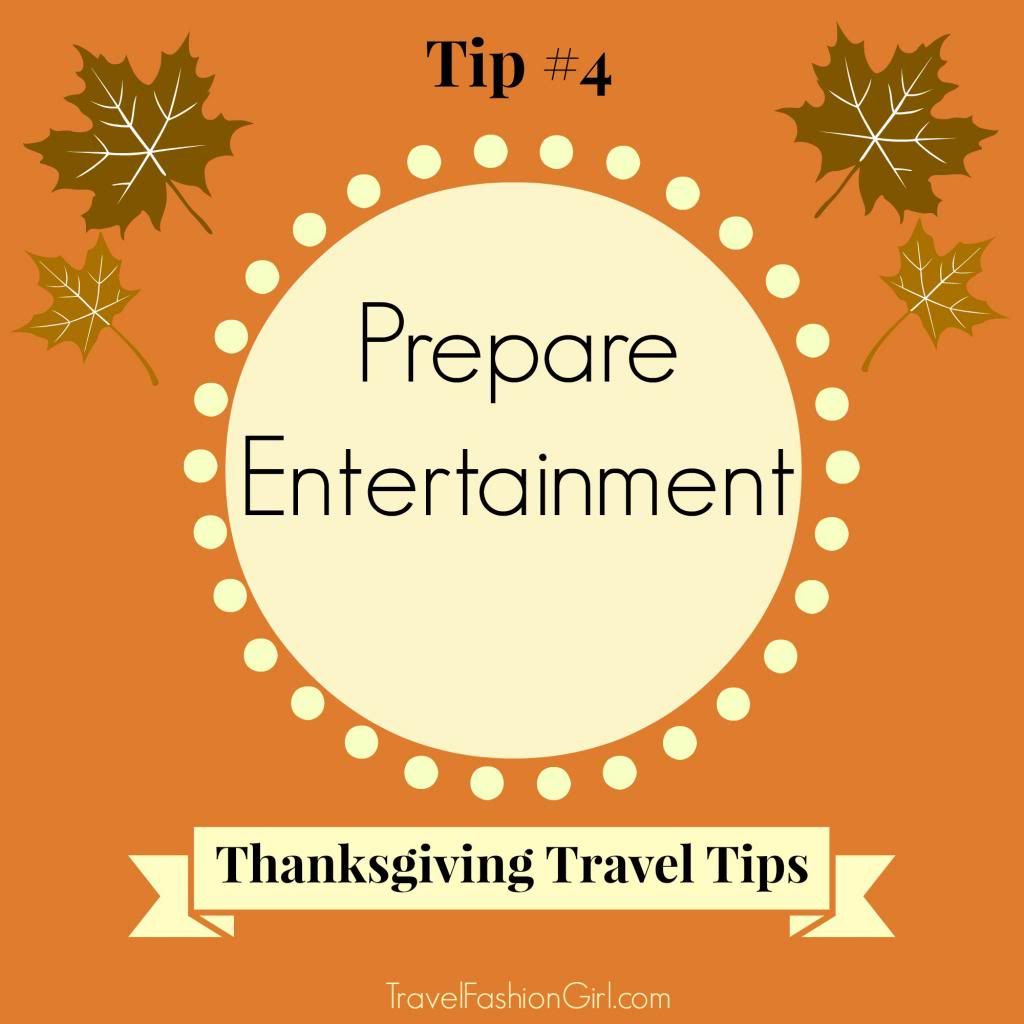 Prepare entertainment
Although we'd like to hope for no airport delays thanks to technology entertainment is always available. Pack an e-reader filled with various books and digital magazines or better yet a tablet for additional options.
Prepare yourself in advance by downloading movies, games, digital books, music, podcasts, and more on your tablet, laptop, or smart phone. Have your chargers handy (and back up batteries if available).
This portable power bank may just be a life saver when you find yourself with limited charging options.
TFG Recommends: Samsung Note 3 – it takes up minimal room and is the perfect multi-use travel gadget even allowing you to work while you travel with document editing apps like Polaris Office.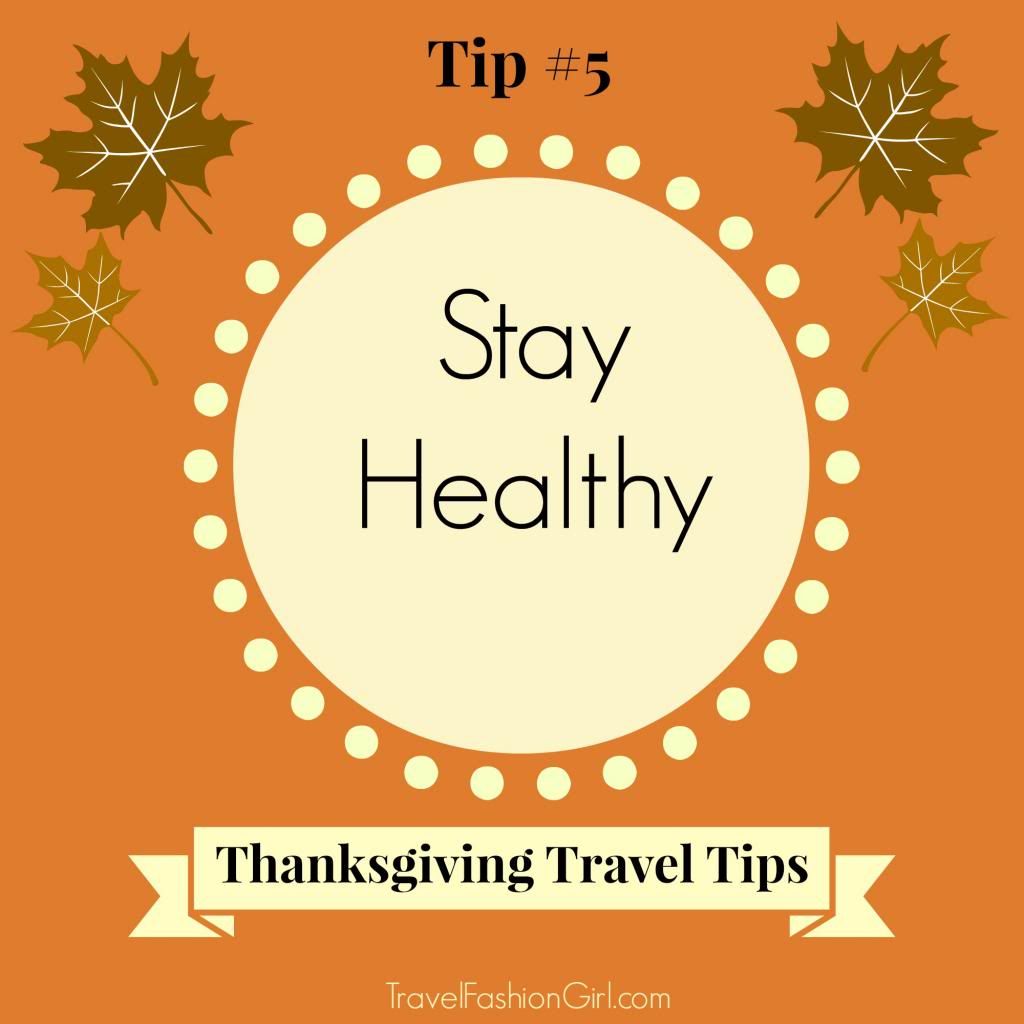 Stay healthy
A good way to keep your holiday spirits in order is by staying healthy. Pack some vitamin C and make sure to stay hydrated on your trip. Take advantage of drinking fountains by refilling an empty water bottle or packing an environmentally reusable option such as this collapsible option.
Don't forget some healthy snacks to keep your tummy and wallet happy. Hard boiled eggs, sandwiches, apples, carrots, dried fruit, nuts, and cereal bars can keep you going strong on long travel days. A pack or two of tissues is always handy, too.
Also, ensure that your flight outfit is comfortable and cozy. Use warm layers, scarves, and socks to keep you warm while the air conditioning is on blast during a flight.
TFG Recommends: I love to travel with a sleeping bag liner such as this one which I use to keep me warm and to help me sleep on flights. It's also helpful to use at at hotels for sanitary reasons and can provide extra warmth at your relative's home during the holidays.
 Photo credit: HaoJan / Foter.com / CC BY-NC
---
What are your top Thanksgiving travel tips?
---
For more airport tips, please read:
---
If you found these Thanksgiving travel tips helpful, please share them with your friends on Pinterest, Twitter, and Facebook. Thanks for reading!
---