Support TFG by using the links in our articles to shop. We receive a small commission (at no extra cost to you) so we can continue to create helpful free content. Thank you, we appreciate it!
Earlier in the year, I spent four months traveling around South East Asia. The months prior to leaving I agonized about what to pack since this was my first time being gone for so long. Looking back at what I brought on my South East Asia backpacking adventure, I would definitely go the same route. Everything in my backpack was used throughout the trip, and I rarely wanted for any additional items. Find out what I wore and why it worked!
---
South East Asia Backpacking: What I Wore
Written by: Niki Landry
---
Temples
Temples were everywhere and I visited more than my share. Some weeks I was visiting a temple everyday in really hot weather so I had to get creative with my outfits.
For one I wanted to look different in my photos, and secondly I didn't want to wash clothes every night. I had a maxi skirt, a long dress, and tencel joggers that I wore to cover my legs and still keep cool. Since my dress was sleeveless I layered on a peasant top and tied it at the waist.
Take a look at these ideas on what to wear with a maxi skirt!
Beach
I didn't spend a ton of time at the beach on my South East Asia backpacking trip, but I'm sure I would have been set with what I packed. I brought along two swimsuits that could turn into four by the mixing tops and bottoms.
Most days I used a tank dress, my sarong, or denim shorts and a tank for my cover up. A tied bandana on my head kept my hair out of my face. The bandana was also useful on any days spent hiking instead of wearing a hat.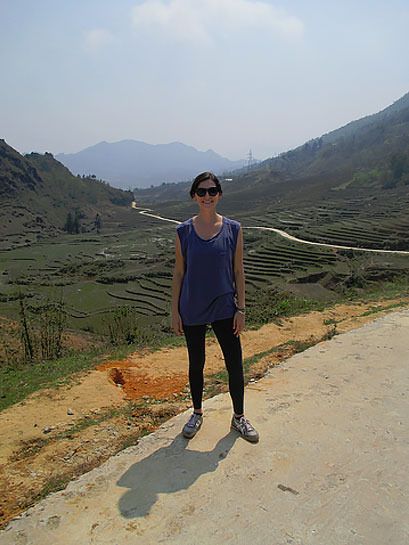 Hiking
Layering was always the key for any hiking day planned on my South East Asia backpacking trip. It was surprisingly chilly in some of the areas I choose to trek, but after a mile of walking uphill the layers started to peel off. I normally wore a quick dry top, my tights or joggers, and topped it with a scarf, chambray long-sleeve, and raincoat. I also wore light sneakers and Smartwool socks for my feet. If it was a particularly hot climate I switched out my pants for khaki roll-up boyfriend shorts.
Workout
My tights also came in handy for yoga classes and running. When things started to heat up I wore running shorts that I normally used to sleep in and a racer back tank. They also worked for any activities where I knew I would get wet, like bathing elephants.
Sightseeing
On normal days I mixed and matched all of the above items. I carried around a v-neck tee, and two long tunic style shirts that I wore constantly. They were quick dry and easy to hand wash.
If I wanted to look a little nicer, I opted for dresses or wore my black peplum top. My everyday shoe was my leather Ecco sandals. I swear by these shoes. To top off every outfit on my South East Asia backpacking adventure, I always had my sunglasses in tow.
Sample Packing List
This is what TFG's editor packed for a 4 month trip Southeast Asia. Her activities included: sightseeing, yoga and detox retreats, scuba diving, nightlife and beaches.
TOPS
Black Adea Sleeveless Top – I'm a little bit in love with Adea after I wore their green bra-friendly camisole top for 6 days straight in Raja Ampat. It didn't smell or look dirty even though I wore it in a tropical climate with high humidity. I'm using three of their tops on this trip because they're excellent basics that look good, don't weigh a thing, and keep me fresh in the heat! This black basic will be used casually with my trousers to sightsee, as active wear to go hiking, as fitness wear to workout, with my mini skirt for a flirty night out, as a first layer if cold, and as a pajama top.
White Top – I don't usually use tops that can't be worn alone but Adea's fabric makes it the ideal under layer to provide coverage without suffocating your skin and doesn't take up any room or weight in my bag. This will be worn under the Kooshoo versatile garment, printed blue tunic, used to workout or sleep, band as an extra layer when needed.
Royal Blue Button Up Sleeveless – I love this collarless button up because the color makes me feel radiant, the fabric is thin and airy for the heat, I can wear it alone or unbuttoned with one of the above tops, and the style gives it a slightly more tailored look even though it's a casual but cool rayon fabric.
Black Dressy Top – If you're going to pack a "just in case" item make it a polyester light piece like this. It's nothing special but I do want to go to a few nice restaurants when I travel so instead of a little black dress I'll pair this with my mini skirt for a dressier restaurant or evening out. I can also pair it with my trousers for a chic all black look and I can dress it down with leggings in a moderate climate.
Printed Blue Tunic – I debated with this top because it's polyester and I thought it would suffocate me in the heat. However, it packs to nothing, weighs nothing, I love the color and look, I can wear it as a beachside dress, layer it over my bikini as a tunic, wear it tucked in with my shorts or trousers, and use it over leggings for an India appropriate look. I'm glad it made the cut.
As you can seem I have a balance of fabrics for functionality but the one thing they all have in common is that they're weightless!
Dress – I only packed one dress: a 100% cotton maxi dress since I had to keep my legs constantly covered at least the first 1-2 months of the trip. I chose a fun print to add some fun into my wardrobe while adding functionality with the breathable and light fabric. I'll wear a scarf or wrap around my shoulders for extra coverage.
BOTTOMS
Athleta Interlude Trousers – I'm not a huge fan of the printed harem pants popular in the Southeast Asia and India backpacker scene. Now that jogger style pants have made a comeback I've opted for this featherlight and versatile style from Athleta.
They can be worn casually, for active adventures, for yoga, and even dressed up. I've temporary replaced my favorite Anatomie skinny fit travel pants because I needed something less fitted for Asia.
Zella Leggings – these were a bit of a risk with the weather but I hoped that the fabric would be as breathable as the tops. It's a bit different but still cool even next to your skin. Leggings are essential for me to add warmth when needed, dressed up with longer tops and tunics, they can be used as pajamas, worn to workout, and also could be layered under the trousers if cold.
Denim Shorts – these are never an option in my packing list, they're an essential. I spend most of my travels by a beach so denim shorts are extremely practical, hardly have to be washed, look great with everything, and can be dressed up or down. My only conflict is that I can't decide if I prefer a light or dark denim.
Printed Black and White Mini Skirt – I enjoy nightlife and also the occasional trip to a nicer restaurant. This skirt can be raised for lowered based on the setting and can be dressed up with my black top or worn casually with the royal blue button up. I can also flip it inside out to wear it underneath my printed blue tunic for the extra coverage needed to wear it as a short dress. By pairing this skirt with a nice top this is my version of an LBD.
OUTERWEAR/LAYERS
Denim Long Sleeve Button up Shirt – lightweight outerwear option that's easily layered over merino wool and Adea long sleeve tops or can be worn alone. Also provides extra coverage if needed.
Merino Wool V-neck Long Sleeve Top – ultra-light yet super warm that can be layered with the denim shirt for cold flights, bus journeys, and chilly evenings in the mountains or by the sea.
Adea Long Sleeve layering Top –This top accomplishes three important things for me: it can give me a bit of extra warmth, hide my arms from mosquitos, and it can also be layered underneath a sleeveless top for extra coverage. The fabric is ideal for tropical climates because it's moisture wicking, breathable, and keeps you cool.
Why so much outerwear for the tropics? They are three thing options that can be layered together not only for warmth but also for coverage in conservative areas.
Pajamas
Joy Division Band Tee – I love packing a comfy cotton top that is cozy to sleep or can be worn as a regular top. While I can use either this or my three Adea tops to sleep, this is the "official" pajama top.
Athleta Running Shorts – These are cute lightweight running shorts that can be worn to sleep, workout, lounge, or on a boat in between dives. 2 Wraps
I chose to bring two lightweight wraps on this trip: one silk ivory scarf for everyday wear and light shoulder and collar bone coverage and the Kooshoo versatile piece which is one of my new favorite items.
I love the blue tied dyed print and because it has buttons, the wrap can be worn as a top, short dress, and even a skirt. Loving it!
Shoes: Birkenstocks, Ipanema Cleo Thongs, and Nike Free
Shop The Post
---

---
I'm a case study that proves that by following the tips and tricks provided on Travel Fashion Girl you can spend more time having fun on your trip, instead of struggling with over packed bags and stressing over what to wear. Proper planning and a little research will never steer you wrong.
What else would you pack to go on a South East Asia backpacking trip? Please share below!
---
For more South East Asia packing lists, please read:
---
Hope you liked these tips on how I packed when I went South East Asia backpacking. Please share with your friends on Facebook, Twitter and Pinterest. Thanks for reading!
---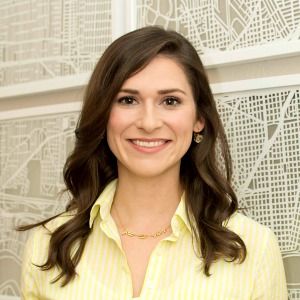 Author Bio: Niki is an interior designer and artist from Louisiana. In addition to her design work, she writes for local and online publications sharing her experiences and passion for travel. Niki is currently adding stamps to her passport while building her design practice, Niki Landry Designs. nikilandry.com  nikilandrydesigns  niki-landry-designs-llc
---