Support TFG by using the links in our articles to shop. We receive a small commission (at no extra cost to you) so we can continue to create helpful free content. As an Amazon Associate, we earn from qualifying purchases made on Amazon in addition to other retailers featured on the blog. Thank you, we appreciate your support!
On January 16, 2010 I took off on a 9 month adventure around the world that added 13 new stamps on my passport and introduced me to the indefinite travel lifestyle. As you can see from the above image and my massive travel fashion mistake, this was way before TFG!
Join me as I take you on a whirlwind journey through Fiji, New Zealand, Australia, Indonesia, Malaysia, Thailand, Cambodia, Vietnam, Laos, Kenya, Tanzania, Zanzibar, Malawi, Zambia, Zimbabwe, Botswana, and South Africa!
---
My Round the World Trip Picture Diary
---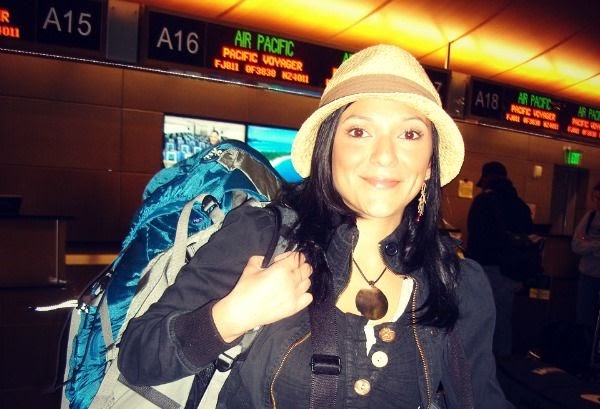 Eager eyed new backpacker heading into the big unknown world! First stop: Fiji.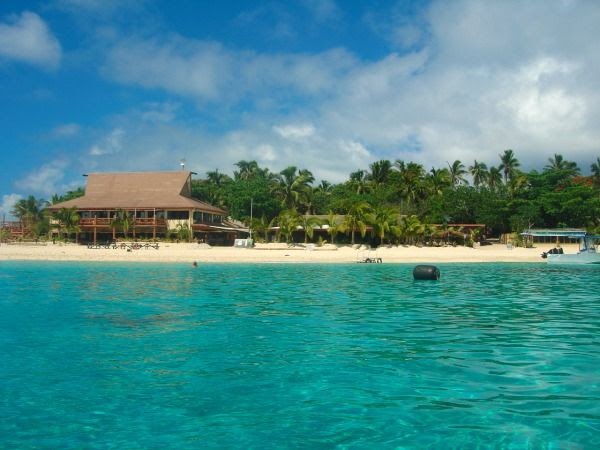 The backpacker party island in Fiji: Beachcomber. Not too bad for budget travel!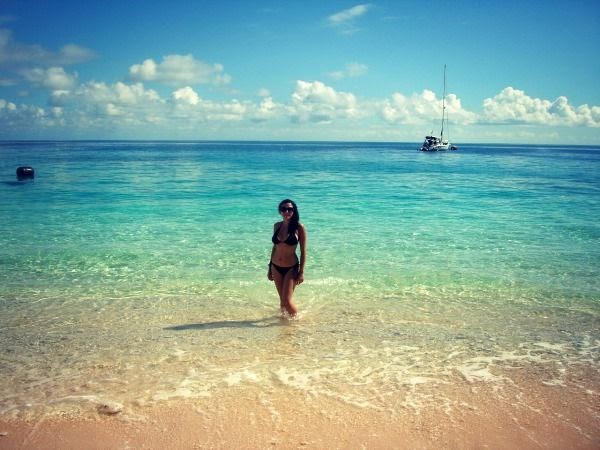 Spent a chilled out week in Manta and Beachcomber islands in Fiji – time for more action.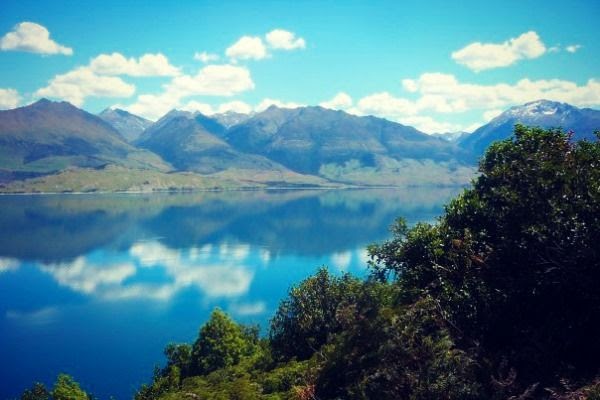 Made my way to backpack New Zealand and witness nature's ultimate eye candy display.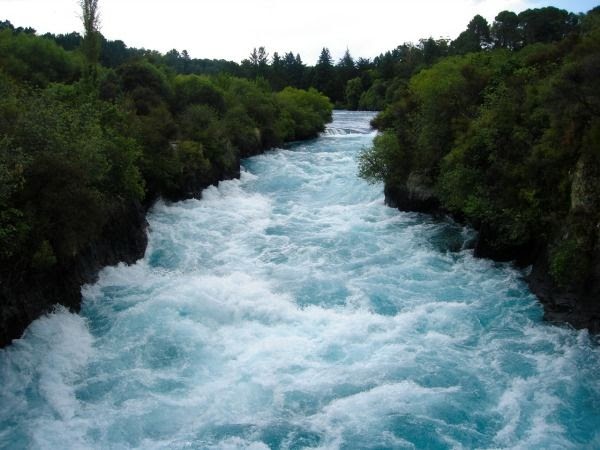 Traveled on the Magic backpacker bus for 3 weeks with gorgeous scenery like this.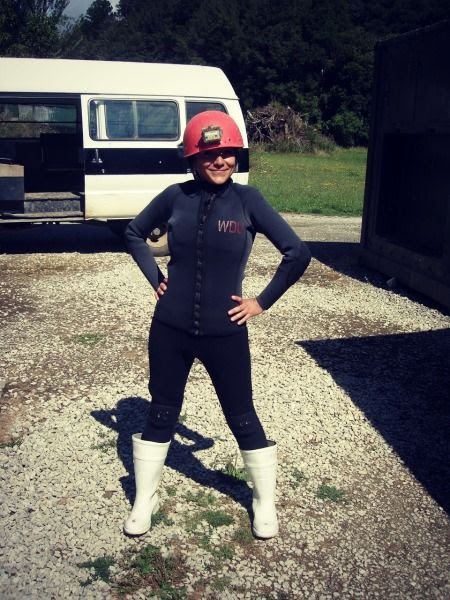 Glow worm hunting while tubing in Waitamo Caves in New Zealand's North Island.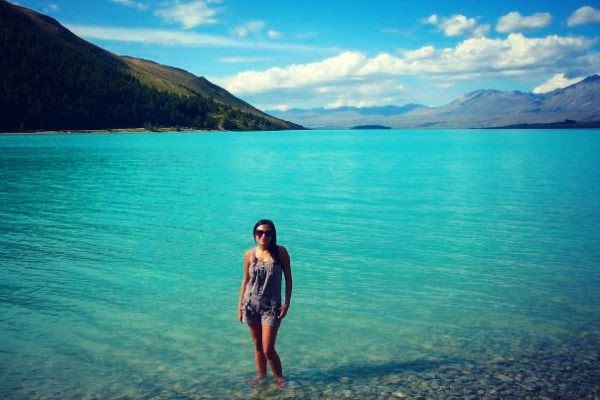 Won't ever forget the stunning blue colors of Lake Tekapo, my last stop before Australia.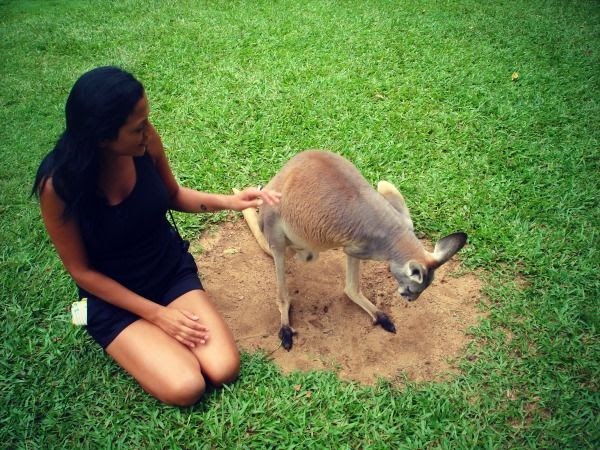 Getting to know the kangaroos at the Australia Zoo in Queensland's Sunshine Coast.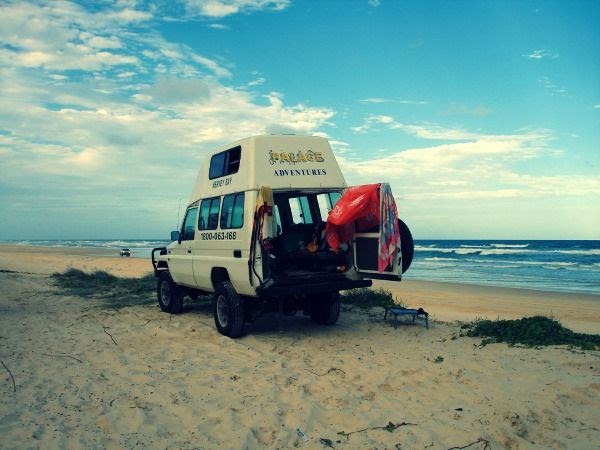 Fraser Island is a must on any backpacker's East Coast trip through Australia.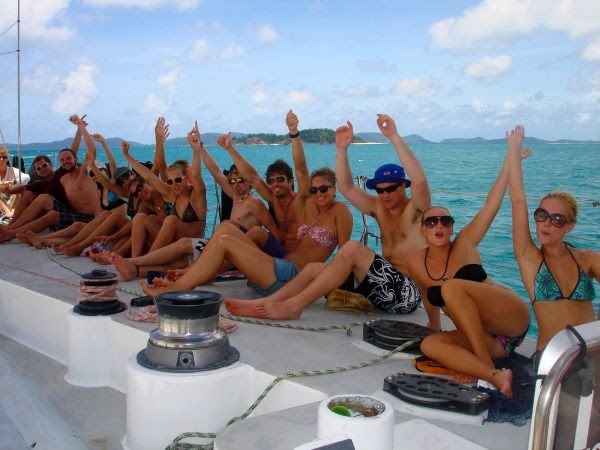 The other top backpacker tour in Australia is the Whitsunday's Sail Trip – don't skip this!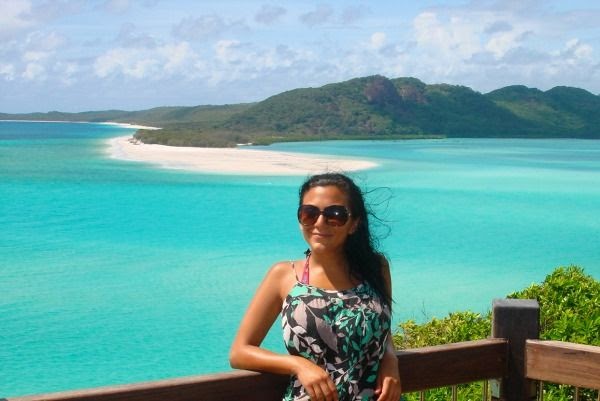 This 3 day trip featured the beautiful Whitehaven beach in Australia's Whitsundays.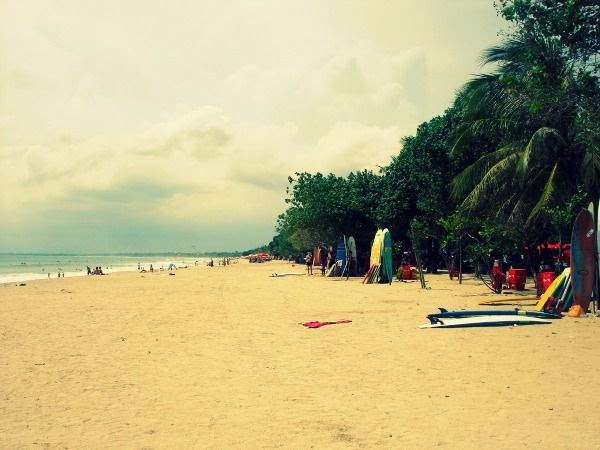 Kuta Beach, Bali my next stop, an Australian playground and grungy fun backpacker spot.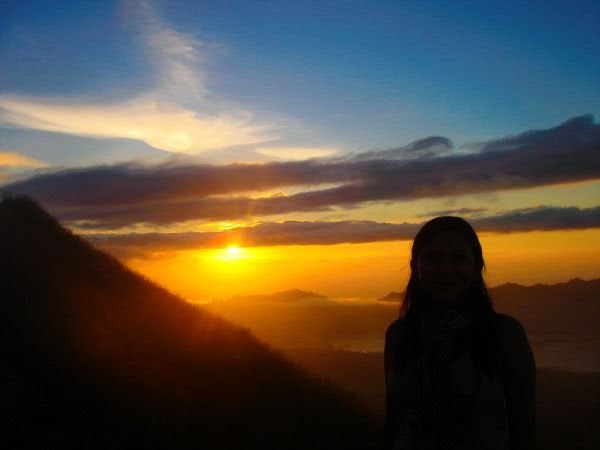 Later made the short climb up Bali's Mt. Banur volcano for a memorable sunrise.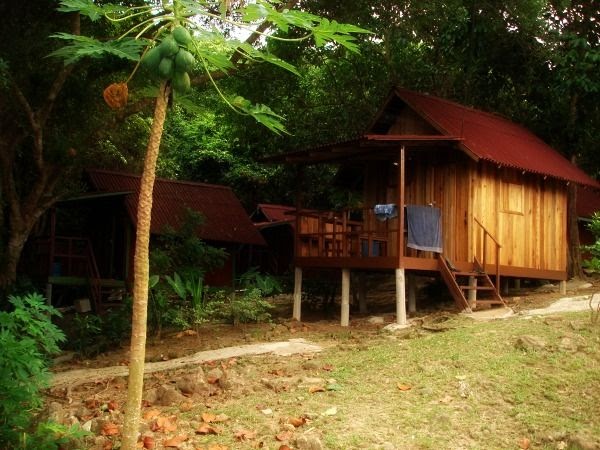 Flew to Singapore then overland to Malaysia. Hello Perhentian Islands!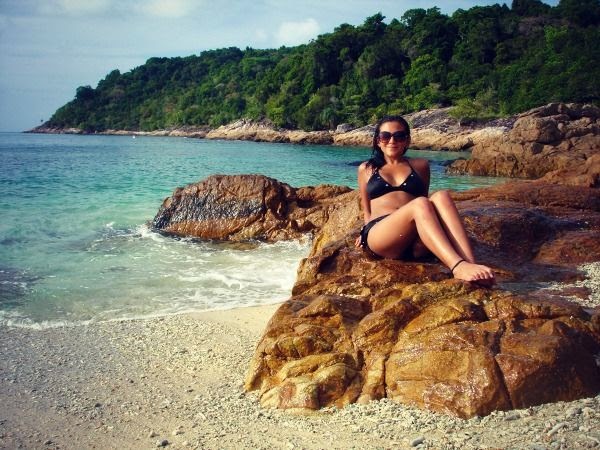 The Perhentian Islands bay were I saw my first reef shark while snorkeling – such a thrill!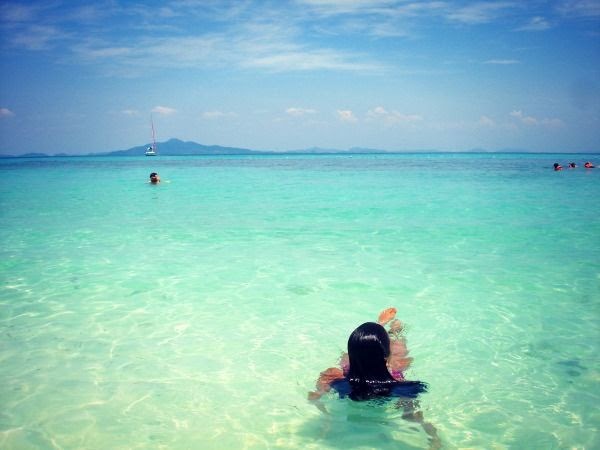 Continued SEA island hopping – one of my favorite pics: Bamboo Island, Phi Phi, Thailand.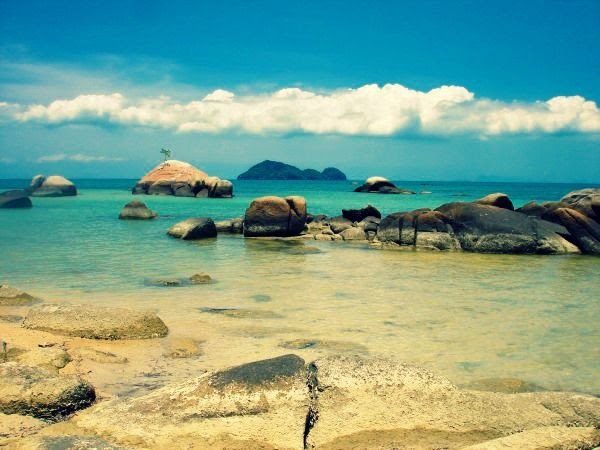 On the other side of southern Thailand – the Full Moon Party's home, Koh Phangan.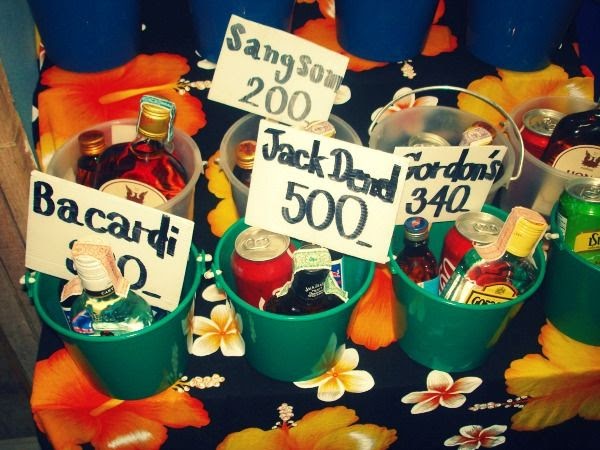 Thailand's party "buckets" are not for the faint of heart. Proceed with caution.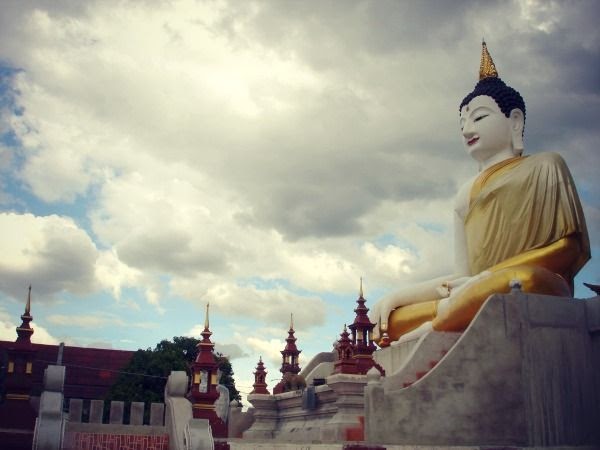 For a more cultural Thailand experience, I made my way to the North: Chiang Mai.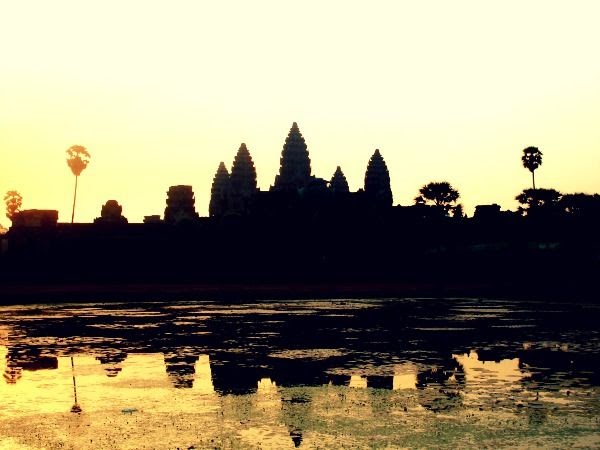 A trip to SEA isn't complete without Cambodia's world wonder: Angkor Wat at sunrise.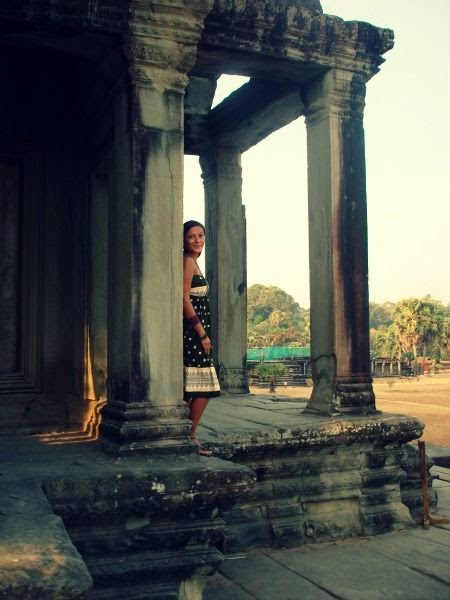 It's a paparazzi playground at Angkor Wat – what a backdrop!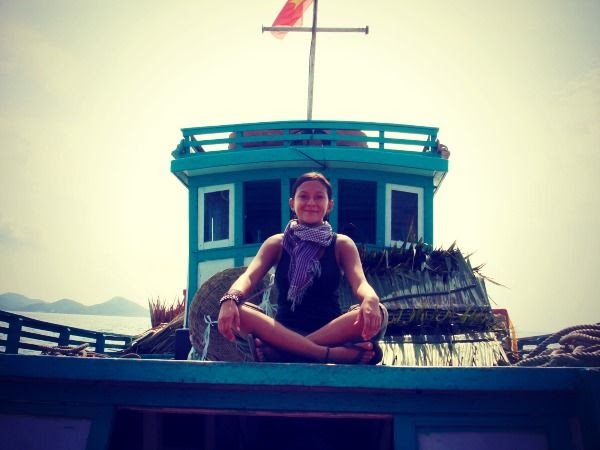 A hop, skip, and crazy adventure later: Kep, Cambodia to Phu Quoc Island, Vietnam.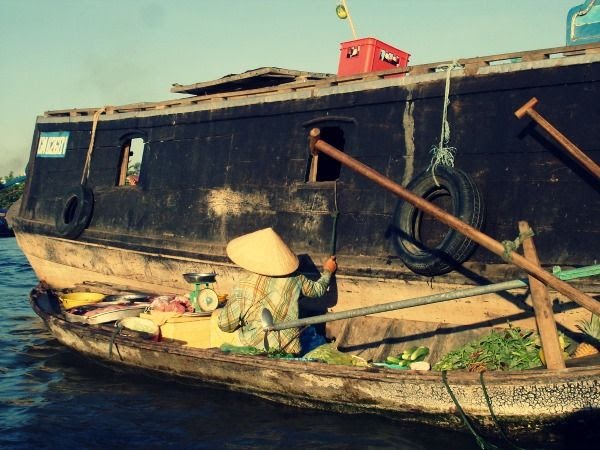 Back on the mainland the floating market on the Mekong River in Can Tho, Vietnam.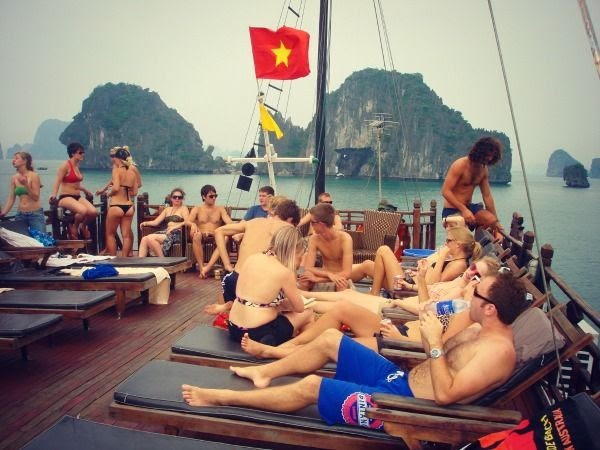 The backpacker trail through Vietnam lead me to a popular Halong Bay sailing excursion.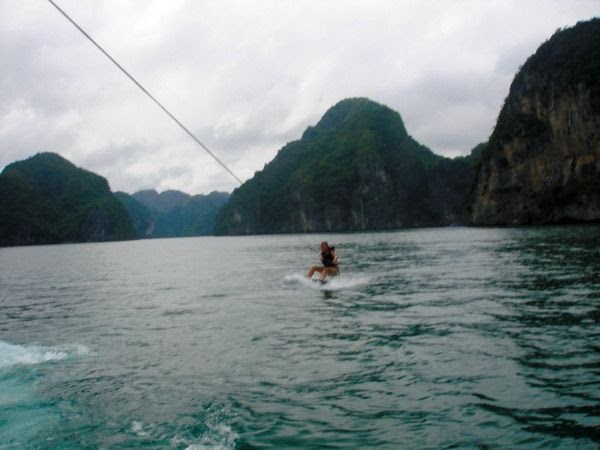 Attempting to wakeboard in Halong Bay – one of the many fun activities of this tour!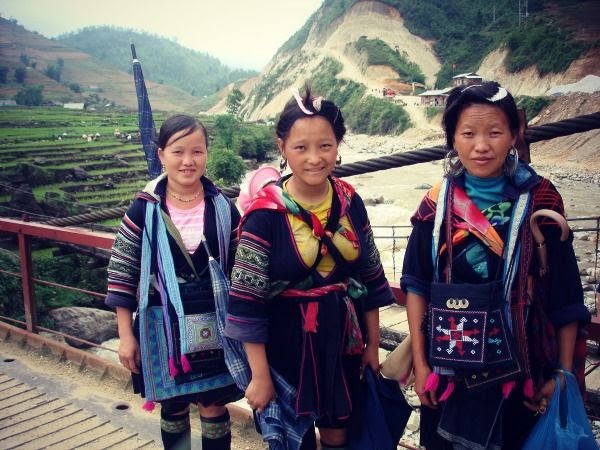 After the sail trip, I visit the Hmong hill tribes in Sapa, a unique part of North Vietnam.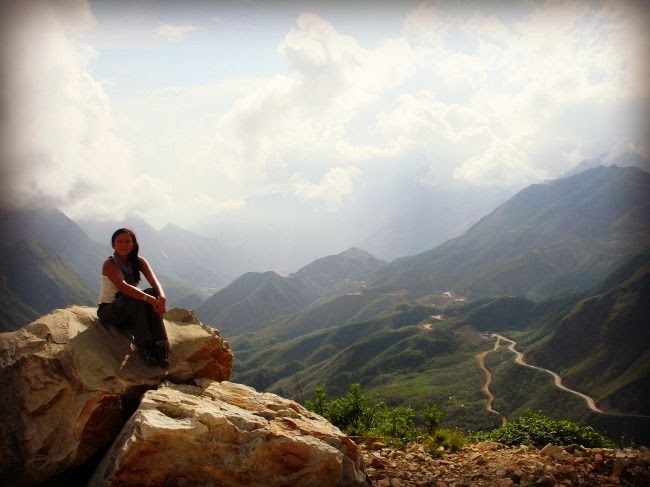 Overlooking the epic scenery in Sapa valley – rice fields, mountains, and refreshing chill.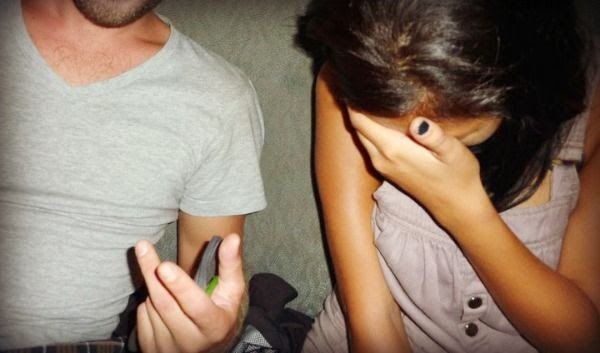 The guy I met on the insane 48 hour journey from Vietnam to Laos is still my boyfriend.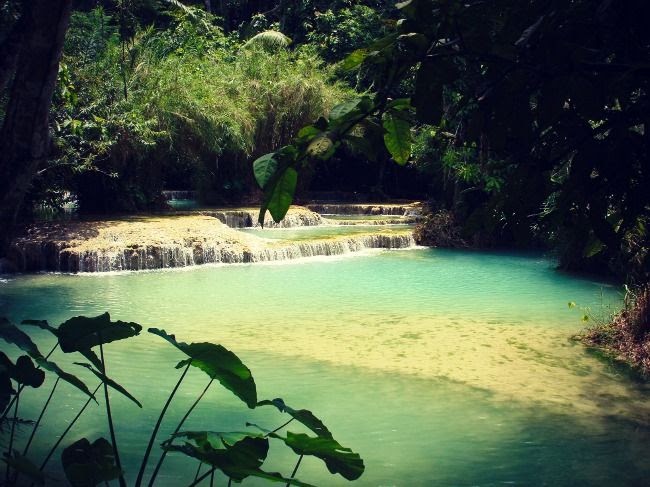 The breathtaking natural pools at the Kuang Si Waterfall in Luang Prabang. WOW.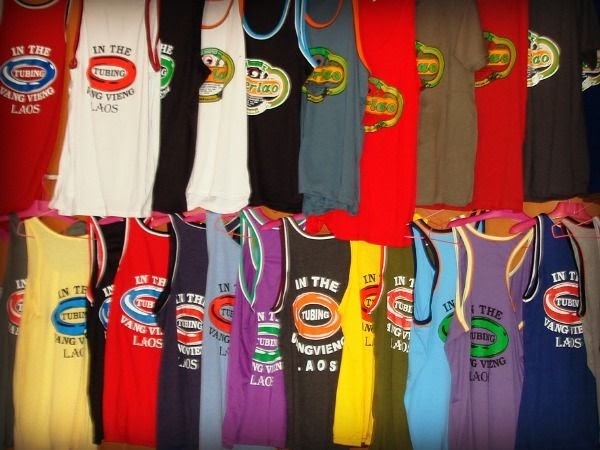 These shirts used to signify a backpacker right of passage in Vang Vieng, Laos: Tubing.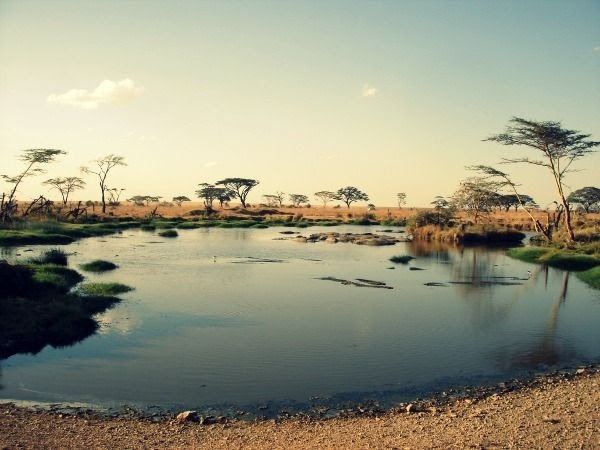 I finished my time in SEA and started the last leg of my RTW adventure in Africa!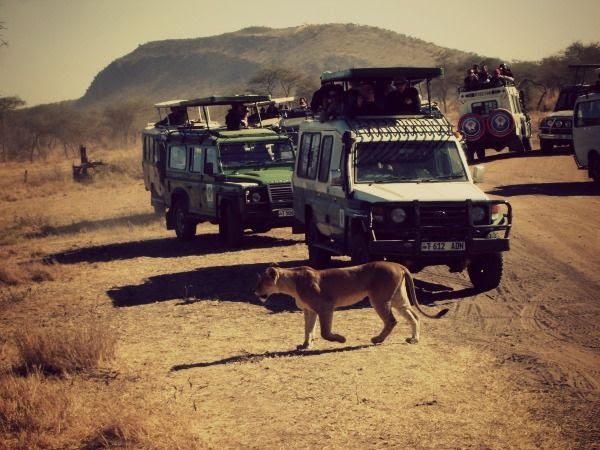 The nail biting moments during a safari in the Serengeti National Park!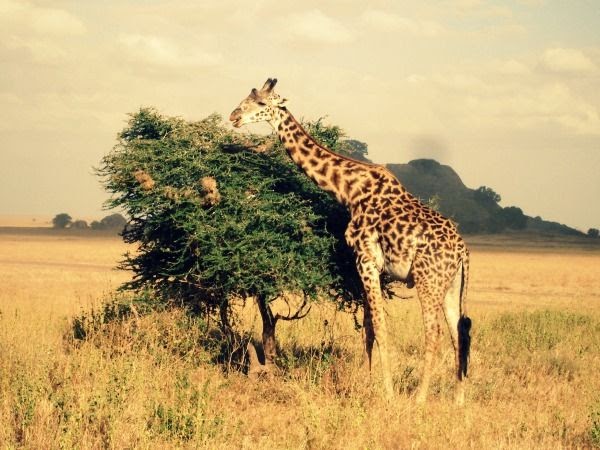 So much to see on an overland trip across Africa especially the animals on safari!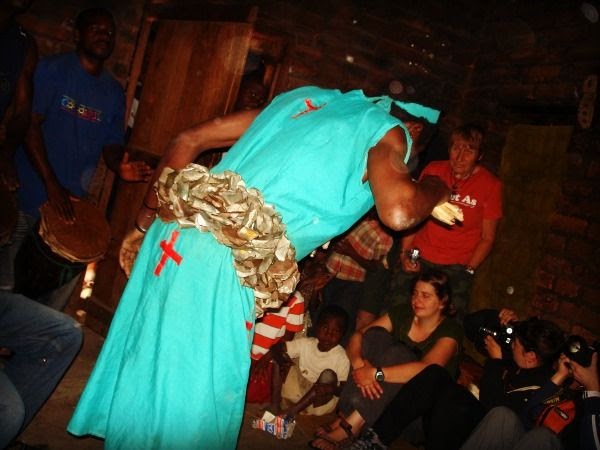 A fun Malawi excursion that included watching a witch doctor in action.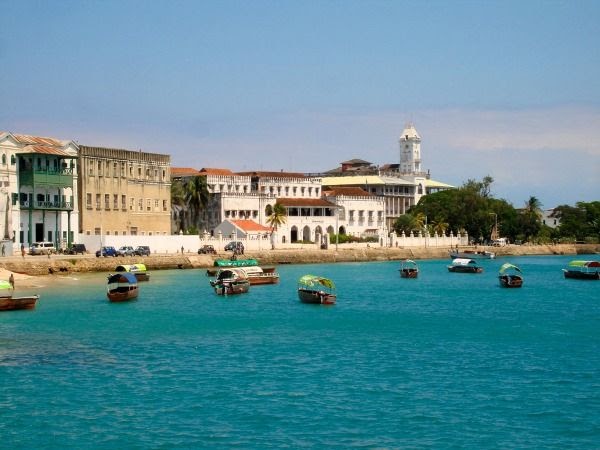 The picture perfect spice island of Zanzibar!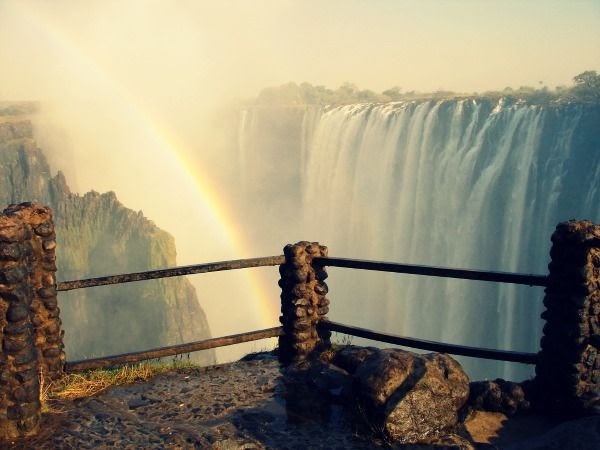 A double rainbow over one of world's natural wonders Victoria Falls.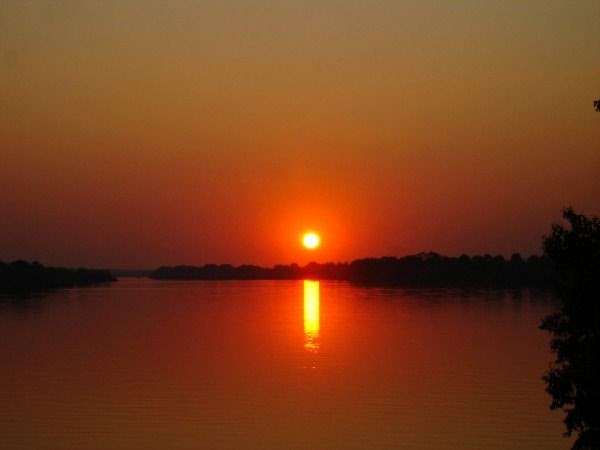 One of my favorite sunsets in the world over the Zambezi River.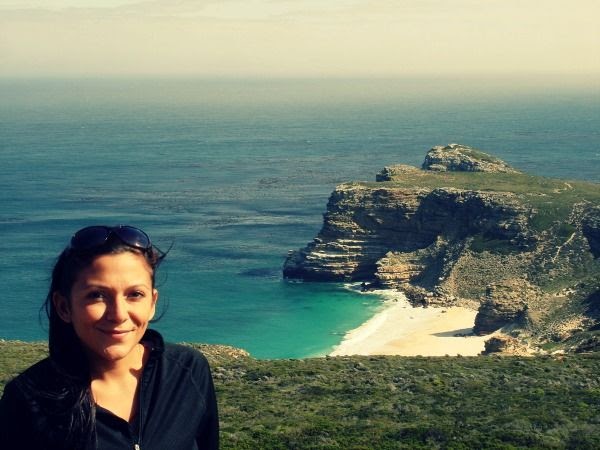 At the Cape of Good Hope in South Africa and the last stop on my trip.
---
What's your perfect RTW itinerary?
---
For more tips on RTW travel, please read:
---
Hope you enjoyed a peek into my RTW trip picture diary! Please share this post with your friends on Facebook, Twitter, and Pinterest. Thanks for reading!
---