Support TFG by using the links in our articles to shop. We receive a small commission (at no extra cost to you) so we can continue to create helpful free content. As an Amazon Associate, we earn from qualifying purchases made on Amazon in addition to other retailers featured on the blog. Thank you, we appreciate your support!
Phones. You can't live with them, and you can't live without them. While some people enjoy a digital detox while traveling, others would prefer to have phone access. If you're of the latter, here's how to get phone service when traveling to Europe and other destinations.
---
How to Get Phone Service When Traveling to Europe
---
Travel Fashion Girl help! A reader asks:
What do you do when traveling in Europe? Are there any phone cards that can be purchased for the iPhone? I have T-Mobile and Verizon and would like to be able to communicate. I appreciate all your help! Thank you.
Many people don't want to go without their phones when traveling. Your phone can serve as your GPS, and you may feel safer being able to contact friends and family back home, as well as make local phone calls.
There are several options for phone service when traveling to Europe and just about any other destination. Here's what our readers had to say:
Huawei 4G LTE Mobile WiFi Hotspot
Option 1: Rely on Free Wi-Fi
One reader spent six months traveling around Europe without ever needing phone service. Instead, she recommends using free Wi-Fi. Most smartphones, such as the iPhone, can work solely on Wi-Fi.
Turn off your cellular data and pop into cafes and hotels to use their free Wi-Fi. While connected to Wi-Fi, you can look at a map, check your email, and send messages. Some phones also offer Wi-Fi calling. Use an app like WhatsApp to call or text home.
If your friends and family don't already use WhatsApp you can also use Skype to make phone calls to landlines and mobile phones by purchasing credits. (Editor's note: this is how I've been communicating over my eight years of full time travel.)
This is a great option if you don't want to pay for service but still want to be able to stay connected at times. And as one reader shared, "Europe is heaps and bounds in front of the US in regards to having accessible Wi-Fi.
A lot of restaurants, pubs and hotels will have Wi-Fi and you can connect there and download messages and maps."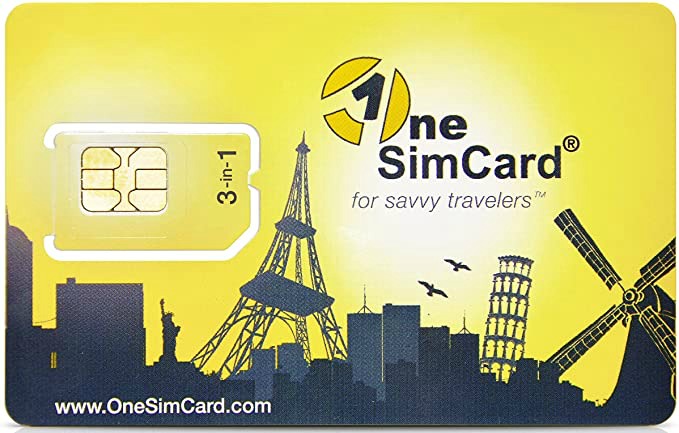 OneSimCard Prepaid International 3-in-one SIM Card
Option 2: Purchase a SIM Card at Your Destination
If your phone is unlocked, purchasing a SIM card is a popular option if you want to be able to use your phone frequently while traveling. This is also how TFG's editor stays connected as a digital nomad.
One reader shares her experience with this, saying, "you can visit a phone store in the country you will be visiting and purchase a SIM card that they will install in your phone. Then when you leave to return home you will reinstall your original SIM card. They're inexpensive and provide you with Internet service."
Additionally, you'll need a new SIM card in each country you visit. There are also multi-country global sim cards you can buy at home although the reviews can be hot or miss. It might just be easier to purchase upon arrival at your destination either at the airport or local phone store.
Remember, this only works if your phone is unlocked and runs on a SIM card. Not all phone carriers do, such as Sprint. Check with your phone carrier first and make sure your phone is unlocked. Chances are if you haven't paid for your phone outright it might be locked. Check with your phone company to make sure.
If you're on a contract and your phone is locked, you can buy a cheap unlocked phone on Amazon. Make sure it's GSM quad-band.
Option 3: Add on an International Plan
Most service providers offer a travel package or international plan you can add on for a month at a time. This allows you to call home, text, and access the Internet. However, prices vary significantly based on the provider. One reader said it cost her around $10 per day.
Although expensive, this is the easiest of the options. You don't have to swap out your SIM card and you have access to everything you'd normally have at home, from Instagram to email.
In the US, T-Mobile has one of the best international plans and is the top choice for many American expats and nomads.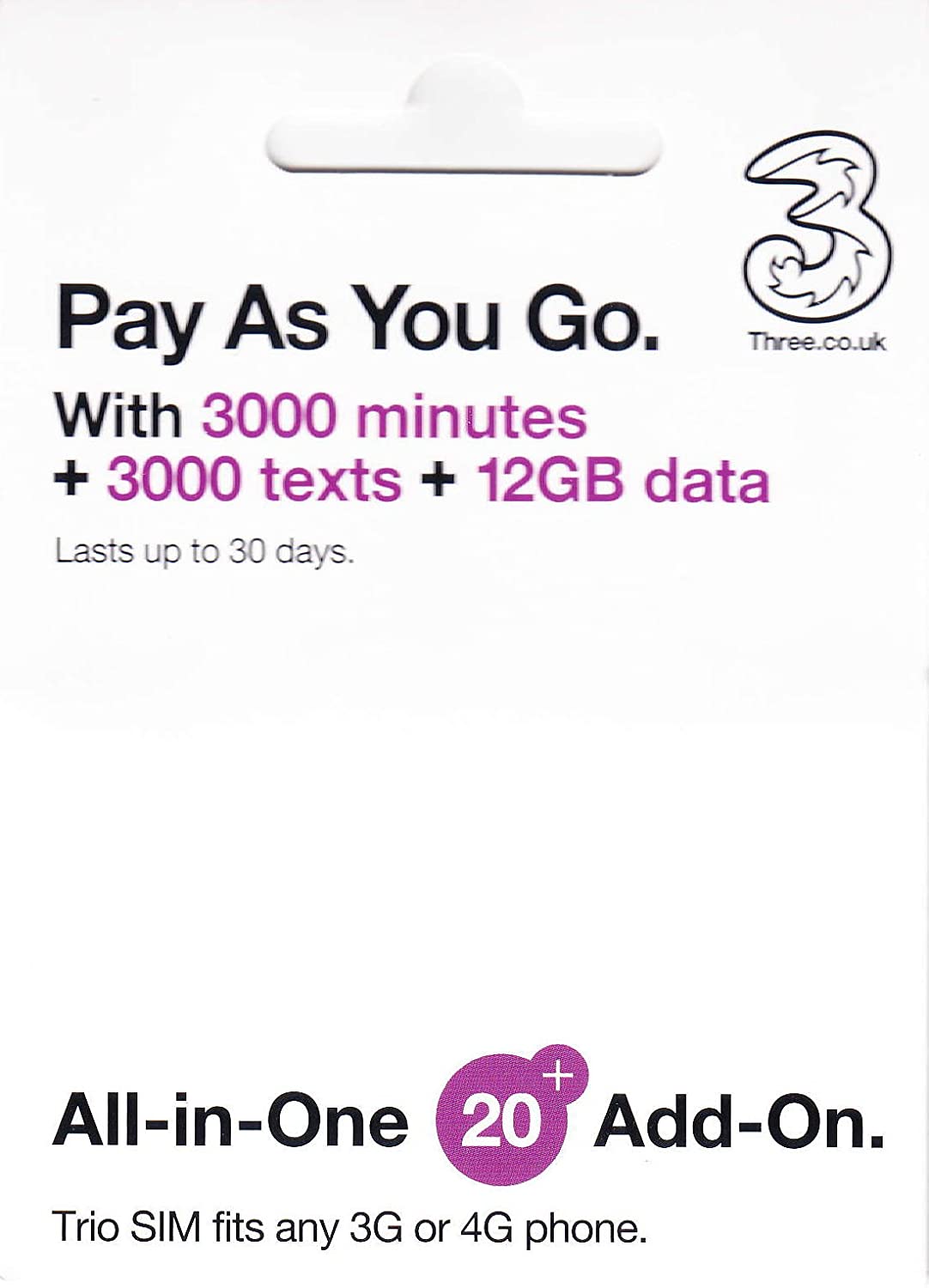 PrePaid Europe (UK THREE) Sim Card
Option 4: Purchase Minutes
If you only want to be able to call home or an international destination, a phone calling card may be your best option. Many countries sell these at newsstands or bodegas, and they're available in 30 minute increments starting at around $2-$5.
You call the number on the card and then dial the number you want to reach. Like a pay phone, your phone will disconnect when you run out of minutes.
Price will depend on the country and where you're calling. Each country has a different calling rate. Check out this chart from Verizon for an example of average costs.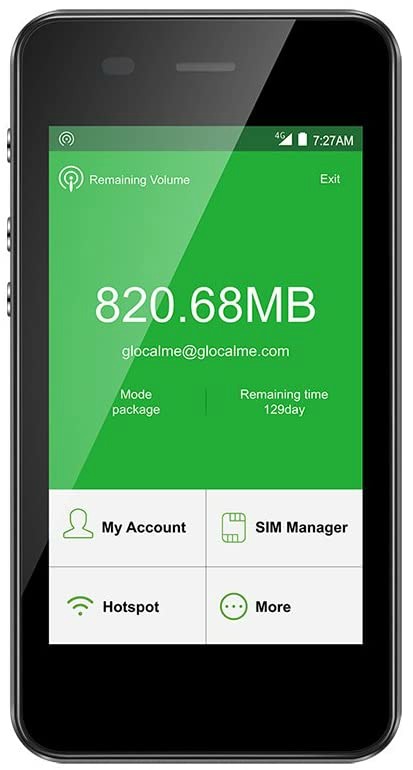 GlocalMe G3 4G LTE Mobile Hotspot
Option 5: Use a Portable Hotspot
As one reader shared, "My bf bought me this Hotspot for international travel. It's worked amazingly well and data is inexpensive. I use it as a battery charger as well. Nice bc my son can also connect to the same Hotspot." Another one adds, "it's nice to have wi-fi capability with you on the go." If you want to stay connected at all times but care more about Internet access than calling, consider a portal Wi-Fi device or Hotspot that you can keep in your purse.
They're available to rent at many airports or online through Skyroam for about $8 per day. Just remember to put your phone in airplane mode and turn off cellular data to avoid unwanted roaming fees.
If you travel frequently, purchasing one instead of renting it is a more cost effective solution. You simply buy a sim card with a data package (similar to buying a sim card for a phone). You can get this at airports or cell phone stores.
If you work on the road and use a laptop, a portable wifi hotspot is a must! It's part of our digital nomad packing list.
Option 6: Purchase a Prepaid Phone
Lastly, another option is to purchase a prepaid phone at your destination. You can usually find these at airports, bodegas, phone stores, and local markets. You'll have an international number and can purchase a set amount of minutes or data.
When your vacation is over, you can recycle or toss the phone. The one downside is that you won't be able to check your texts or voicemails, as you won't be using your actual phone. But this may be a cheaper option for using data and calling local businesses.
---
What are your tips on how to get phone service when traveling to Europe? Share in the comments!
---
For more packing tips, please read:
---
LIKED THIS POST? PIN THIS PIC TO SAVE IT!
---
I hope you liked this post on how to get phone service when traveling to Europe. Please share with your friends on Facebook, Twitter, and Pinterest. Thanks for reading!
---