Support TFG by using the links in our articles to shop. We receive a small commission (at no extra cost to you) so we can continue to create helpful free content. As an Amazon Associate, we earn from qualifying purchases made on Amazon in addition to other retailers featured on the blog. Thank you, we appreciate your support!
Are you new to traveling? Don't worry, we've all been there and no matter how experienced we are we all make mistakes. This guide will help new travelers avoid common packing blunders. Find out what they are!
(And if you're a frequent flyer, have these things ever happened to you?)
---
The Must-Read Packing Guide For First-Time Travelers
Written By: Niki Landry
---
TFG is a wonderful resource for everything you could ever wish to know about travel fashion and packing for your next destination, but if you're new to the game or the website it may seem overwhelming.
To begin learning what to pack and wear for travel, here are some of the most important tips and suggestions that I can give to first-time travelers.
Start by reading these general packing tips for travel:
Below are the most common mistakes that both rookie and sometimes experienced travelers continue to make, and suggestions for avoiding them on your next trip.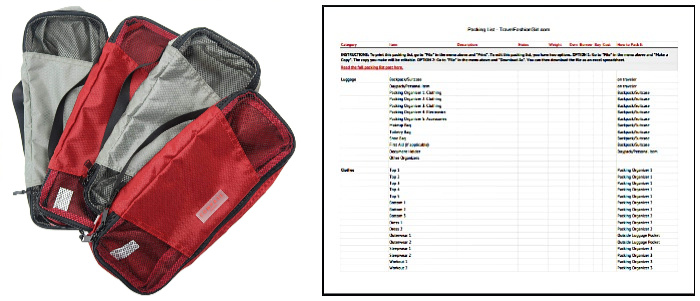 Packing Cubes | Travel Checklist
Wearing All Travel Gear
I'm all for new products and gear that make traveling easier and more efficient, but most of the time, travel-specific gear isn't really necessary. There are, of course, exceptions for specific activities, extended travel, and your actual luggage (I don't leave home without my packing cubes), but most of your normal everyday clothing, toiletries, and gear will work perfectly fine on the road. We recommend these packing cubes – they're ours!
Learn how to pack lightly, efficiently, and fashionably for any destination with the Pack Light Stylishly eBook!
I encounter many first-time travelers who waste a lot of money on clothing, bags, and travel gadgets that simply aren't needed for most vacations. Instead of revamping your wardrobe and stuffing your luggage with unneeded and expensive products, evaluate your personal needs, research the destination, and simplify your packing list. Spend that money on your actual trip instead of what's in your suitcase.
Read this post for an in-depth printable, packing list to help you plan more efficiently!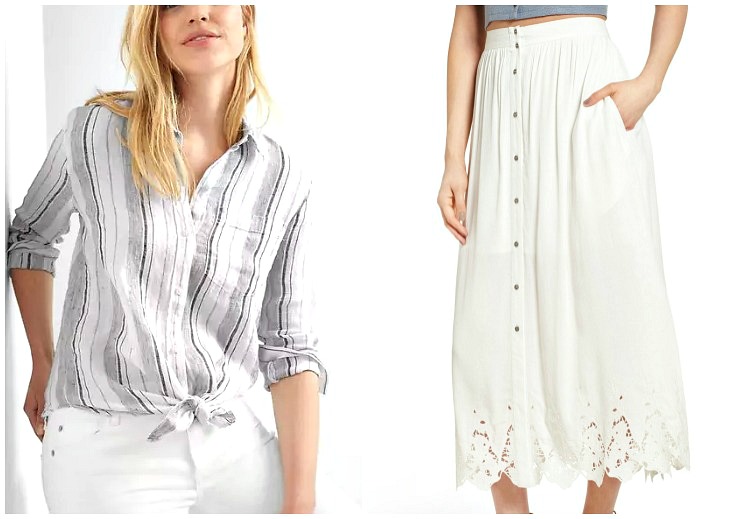 Long-Sleeve Linen Shirt | Maxi Skirt
Being Culturally Uninformed
This one can be both a major or minor oversight depending on your destination, but it doesn't hurt to do your research either way. Be conscious and aware of the differences between your culture and the one you're going to immerse yourself into during your travels.
Being a well-informed traveler is responsible, smart, and often a great way to learn a lot about the place you're visiting. This is especially important when it comes to clothing and dress restrictions in more conservative countries. Respecting these cultural differences will make for a more pleasant and enjoyable experience.
Read these tips on how to dress for conservative countries!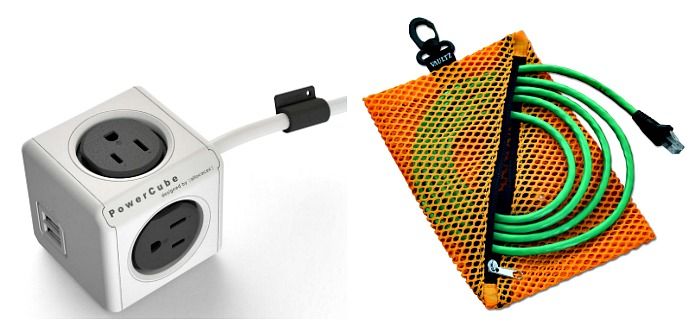 Going Overboard with Electronics
This one is tough, because I'm guilty of it as well. I want the convenience of having my laptop, E-reader, camera, and phone on every trip, but I'd love freedom from carrying all of these electronics. This is also a common theme with rookie travelers.
Before each trip, go through every item and its charger/accessories to make sure they're really needed. Anything unnecessary should get cut. You'll be unburdened from the extra weight and from the stress of keeping your expensive electronics safe.
Unfortunately, these are some of the first items to be lost or stolen during your travels, so it's best to leave them at home. It will also allow you to become fully immersed in your destination instead of being glued to your devices.
Take a look at these travel cord organizer options and tips on how to pack them!

Choosing Style Over Comfort
You don't need to go out and buy a whole new wardrobe just because you're going on a trip. The best travel wardrobes contain clothes that fit well, are comfortable, and are your favorites to wear. This is especially true when it comes to shoes.
A set of broken in, practical, but stylish shoes will serve you much better then a new pair of heels. If you need more help with the specifics, there are lots of fashion-related articles on this site to guide you in the packing process.
Download this free guide to learn how to choose the right travel shoes for each and every single trip!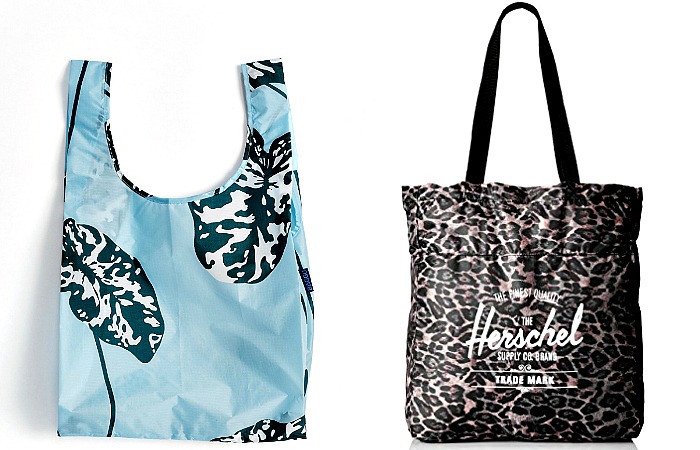 Factor in Souvenirs
If you're heading out with a suitcase that can barely be zipped up, you'll be sorely disappointed on your return trip home. I'm not big on shopping or souvenirs, but I always seem to have something added to my luggage at the conclusion of my travels, so I make a point to have a little extra room in my bag.
Don't forget to do the same. If you plan on shopping a lot, flat pack a tote at the bottom of your luggage to give you additional carrying capacity on your trip home.
Here are the best beach bags and totes to hold your daily essentials, for shopping, and to bring back any extra souvenirs!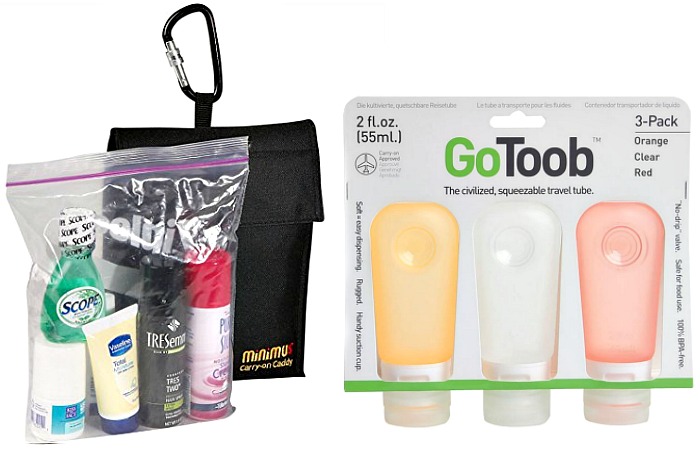 Carry-on Caddy | Travel Bottles
Secure your Liquids
The best tip is to use travel containers like these to help you maximize space. Read these tips on how to pack toiletries.
Even if you're checking your bag (which you should try to avoid for many reasons listed in countless other TFG posts), you should make it a habit to contain your liquids in a sealable plastic bag. During transit, luggage is handled roughly, and I've heard too many instances where liquids have spilled onto clothing.
The last thing you want upon arrival at your destination is the contents of your luggage covered in shampoo, bug repellant, oils, or liquid foundation. It doesn't make for a great start to a trip. Also, consider doing the same with powders for the same reason listed above.
Looking to travel carry-on only or maximize beauty products on your trip? Check out these solid toiletries for travel!
---
What are your tips for first-time travelers? Please share in the comments!
---
For more packing tips, please read:
---
LIKED THIS POST? PIN THIS PIC TO SAVE IT!
---
I hope you liked this post on rookie packing mistakes. Please share with your friends on Facebook, Twitter, and Pinterest. Thanks for reading!
---
Author Bio: Niki is an interior designer and artist from Louisiana. In addition to her design work, she writes for local and online publications sharing her experiences and passion for travel. Niki is currently adding stamps to her passport while building her design practice, Niki Landry Designs.
---