Support TFG by using the links in our articles to shop. We receive a small commission (at no extra cost to you) so we can continue to create helpful free content. As an Amazon Associate, we earn from qualifying purchases made on Amazon in addition to other retailers featured on the blog. Thank you, we appreciate your support!
Versatile packable items are always a big plus when our goal is to travel carry-on only. Wondering what packable travel accessories to bring on your trip? Read on to find out – they may just help you save some suitcase space!
---
Packable Travel Accessories
---
Zip Out Shopping Tote
By: Baggallini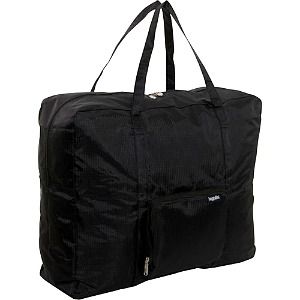 Shopping totes like these make the perfect packable travel accessories because they don't weigh anything, fit into small spaces, and have endless uses. It can double up as a carry-on, beach, laundry, or grocery bag on the go. it also makes a perfect travel companion for the last minute shopper if you need more space on your journey back home.
Tour Rain Boot
By: Hunter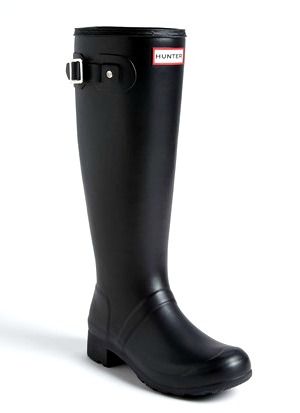 Stow and go with a lightweight rain boot built from flexible rubber for roll away packability. Hunter is a popular brand and this one has a drawstring bag that tucks into your luggage for easy access when the weather turns sour. Ideal for music festivals, winter travels, and camping.
Down Jackert
By: Patagonia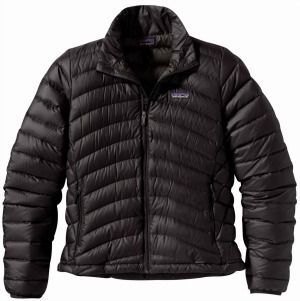 I had a Michael Kors down jacket in navy blue and it was perfect for a zero degree winter in England. Layering this over my thermals and carefully planned cold weather outfit and I'm good to go on frosty days!
The Patagonia style shown above is a popular travel style featured in our articles on packing for extreme cold arctic weather and also South America backpacking packing lists. for maximum warmth without the bulk.
Travel Tote
By: Herschel Supply Co.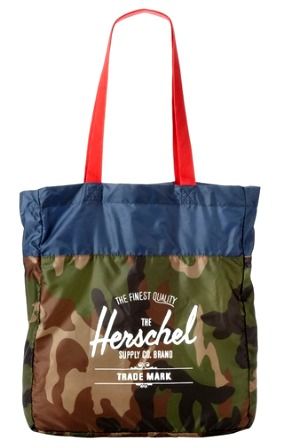 I love love love packable totes like these for long term and round the world travel! However, they're also useful for vacation travel too acting as alternate casual shopping bag or purse. These packable travel accessories are definitely a must have. I've also seen canvas style totes used by locals in various European cities.
Palm Print Packable Duffel Bag
By: Marc Jacobs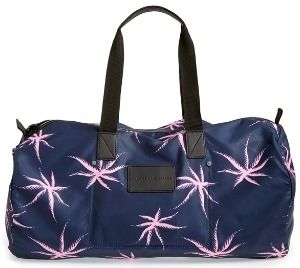 Packable travel accessories aren't just limited to technical brands. You can also find designer options such as this super fun Marc Jacobs duffle. Now we're talking about some seriously stylish travel fashion!
Small Metro Tote
By: MZ Wallace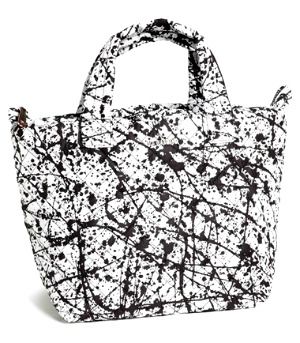 This sleek nylon lends urban, city edge to a quilted tote topped with padded handles. If it's not a casual canvas a printed tote like this one breathes life into a basic travel wardrobe.
Women's Cotton Hat
By: Scalla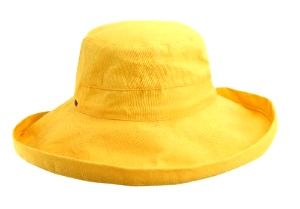 Scala's packable hat is a popular option for female travelers. Washable and durable with a wallet-friendly price tag – it's a basic piece that would work well in hot climates and beach settings.
Ribbon Crusher Hat
By: Hat a Girl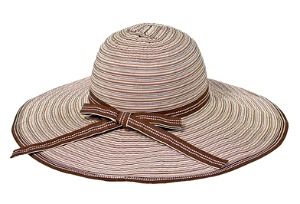 Add some poolside glamour with this crushable hat that can be conveniently rolled or folded then packed away. You can open it up and restore it to it's former shape which makes it easy to travel with a hat.
Just In Case
By: Tumi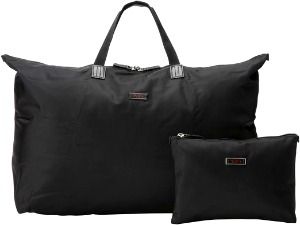 This "Just in Case" tote is lightweight, foldable and packable ideal for various trips including business travel. Bring home souvenirs, trade show goods, or transfer heavy items from your checked luggage into this stowable tote.
Varick Tote Bag
By: Coach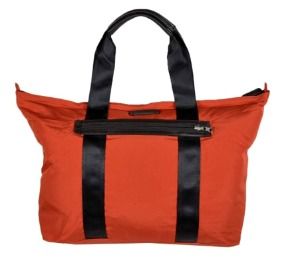 Enjoy taking this sleek Coach bag along for school, travel, gym or to the office. The quality is just what you would expect from Coach and they're available in various colors and prints – bonus!
Getaway Bag
By: Coach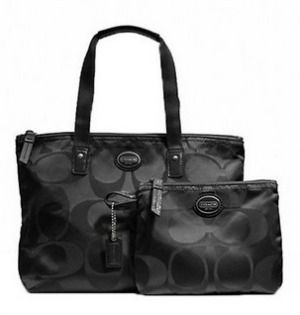 This Getaway Tote can be stored inside a removable pocket for compact storage. I love traveling with purses that can fit into my luggage when I'm not using them so something like this would help you stay organized with minimal space. Perfect for travel!
24-7 Bag, Eggplant/Slate
By: Flip & Tumble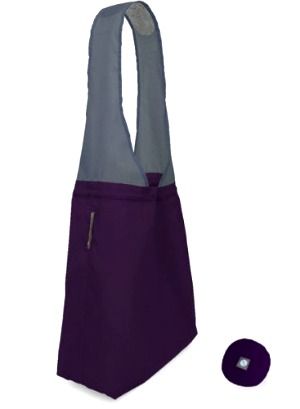 Similar to the canvas travel totes, this feather-light bag has multiple uses and it's spacious as well as flexible. It reminds me of the fabric bags sold in Southeast Asia but it's more travel-friendly and compact.
2-in-1 Packable Tote / Backpack
by: Patagonia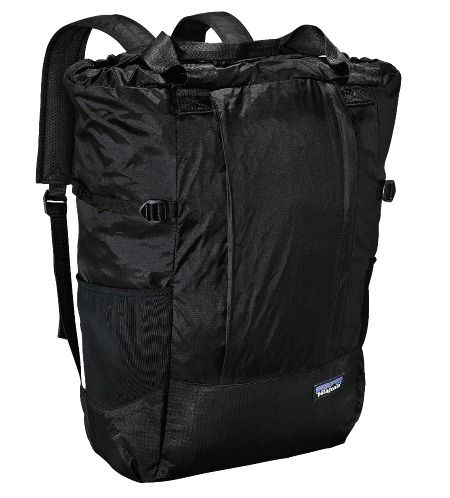 The convertible tote bag and backpack is a simple bag for everyday necessities. Love this option for adventure travel because you can use it as a day pack on a mountain and as a purse in a city. Versatile, compact, and functional!
What is a day pack? Find out!
T-Tech Packable Duffle Bag
By: Tumi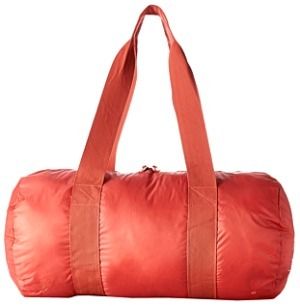 This packable duffel folds into its own internal pocket for easy storage. Great for studying abroad or for trips to visit relatives when you may want to take extra belongings or gifts that won't be returning home with you.
Lightweight Packable Backpack
by: HIKPRO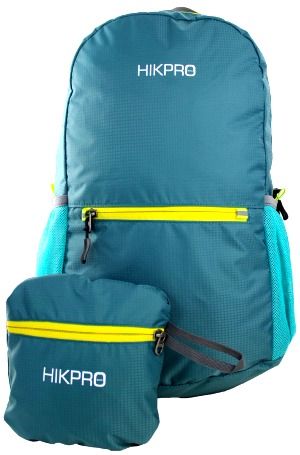 Packable travel accessories such as these options by HIKPRO are perfect for trips that require the occasional use of a backpack for the short hike or trek.  It easily folds into a small pocket so you can bring it out only when needed.
---
What are your favorite packable travel accessories? Please comment below!
---
For more ideas on travel products, please read below:
---
LIKE THIS POST? PIN THIS PIC TO SAVE IT!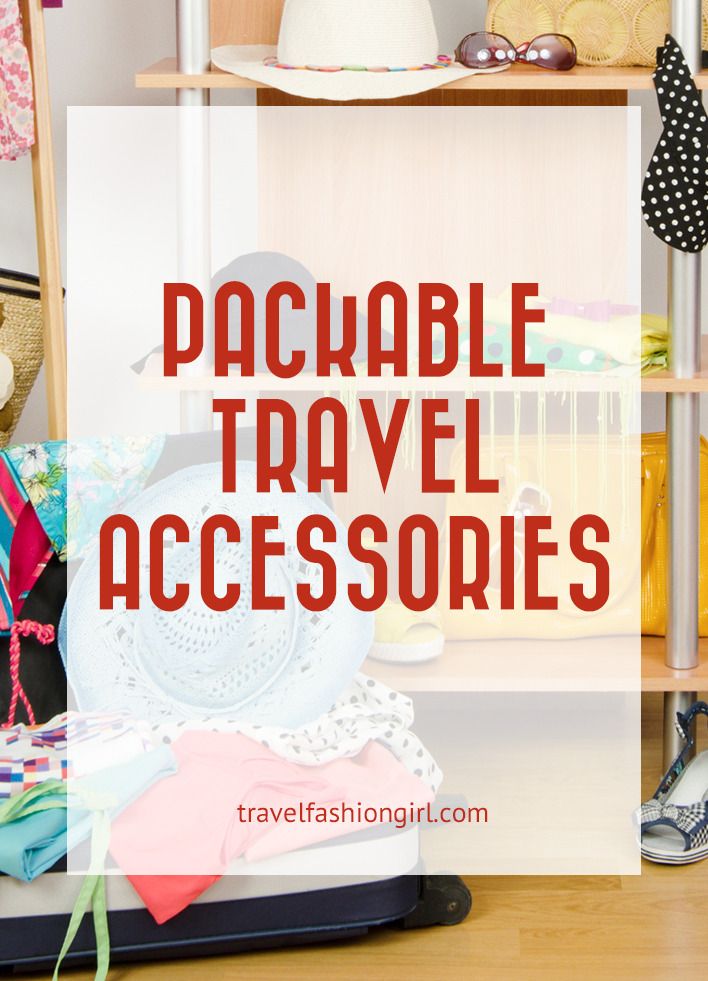 ---
Hope you liked this post on packable travel accessories. Please share it with your friends on Facebook, Twitter, or Pinterest. Thanks for reading!
---