Support TFG by using the links in our articles to shop. We receive a small commission (at no extra cost to you) so we can continue to create helpful free content. As an Amazon Associate, we earn from qualifying purchases made on Amazon in addition to other retailers featured on the blog. Thank you, we appreciate your support!
Going on a thrilling motorcycle cross-country adventure? This is the motorcycle trip packing list for you. Find out exactly what you need to travel in spring and autumn.
---
Motorcycle Trip Packing List
Written By: Samantha Ruble
---
My boyfriend of over 6 years loves BMW motorcycle adventures. This was stressful for me at first mainly because it meant I could only bring along a small bag! How would I be able to fit in everything I needed?
So, our first long-distance ride was a disaster – from a packing standpoint.
I had no idea what I was doing! I made the mistake of choosing fashion over comfort. It was a long trial and error process for me, but I've finally aced it.
When taking a motorcycle journey, you need to pack efficiently. It will improve the overall experience and you might end up loving the adventure even more!
Now, I only want to travel on the back of a BMW motorcycle! I'm excited to share my efficient and fashionable motorcycle trip packing list with you. (Please note this is for a fall trip; summer would be different.)
First things first, ladies: safety. You need the appropriate protective gear. Should you come down, you want to be as protected as possible.
And to be comfortable, you don't want anything flapping in the wind. That gets annoying!
You also want to be prepared for any climates you encounter. On a trip to Colorado, we experienced all 4 seasons up the mountain. It was the coolest, craziest thing!
Keep in mind that on a bike, it always feels 10-15 degrees cooler than the actual temperature. Therefore, in spring, I wear fall attire. Summer is different–we take cooling vests, lighter layers, and other items to help with the heat.
Riding Gear Must Haves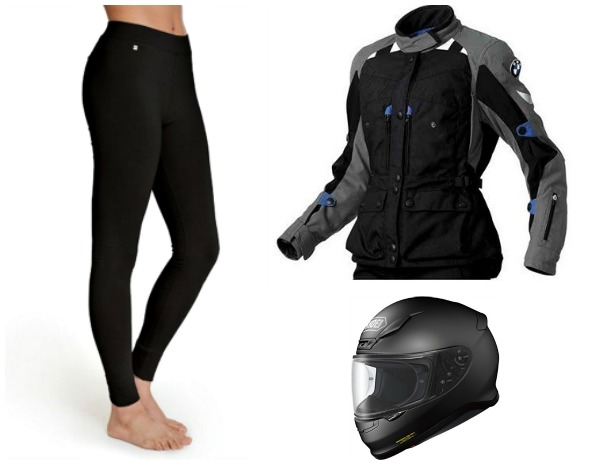 I've tried many jackets and am so happy I finally invested in the BMW GS Dry Jacket. It's waterproof and has many pockets for storage. It also has vents to help you stay cool. I love the stylish cinching at the waist which adds a feminine touch.
Pants were difficult for me to find because I have a smaller waist and lots of junk in the trunk! The Kevlar protective leggings have been amazing. They look great and are comfortable.
They have a higher waist and if you remove the kneepads (which is easy to do), they're a great legging to wear around town. They run small, so go up 2 sizes.
You must have a helmet and the Shoei RF 1200 is my favorite. It provides good ventilation and is the quietest helmet out there. It's also incredibly comfortable and stylish as it comes in many colors.
These cross country road trip essentials might also be worth a look!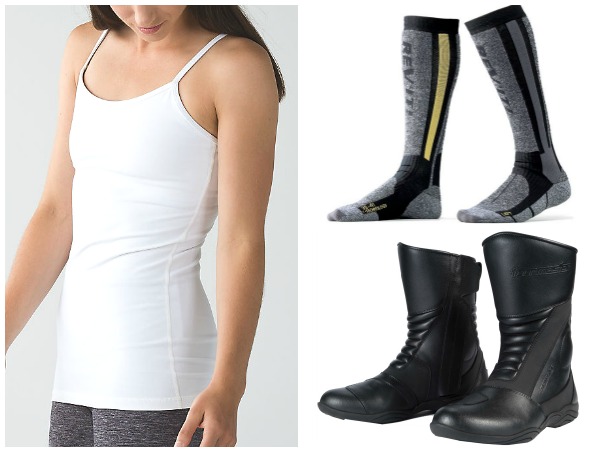 Rev' It Winter Socks are incredible because they keep your feet and legs warm and dry. I love the color variety!
Make sure to add a comfortable boot to your motorcycle trip packing list because it's an absolute must while riding. I've tried a dozen and the Bilt Tour Master Solution Road Boots are everything I've ever wanted.
I love their sleek shape and reliable grip. They have an adjustable Velcro closure and leather stretch panels for comfort and durability. The molded nylon shin and ankle guard is the coziest I've found and it doesn't rub my skin raw.
They're also pretty comfortable off the bike when you're exploring the towns you stop in.
Under your jacket, layers are your best friend. I love the Lululemon power Y top. It provides support for the girls and dries quickly when damp. I love the adjustable straps, too.
Learn more about how to layer!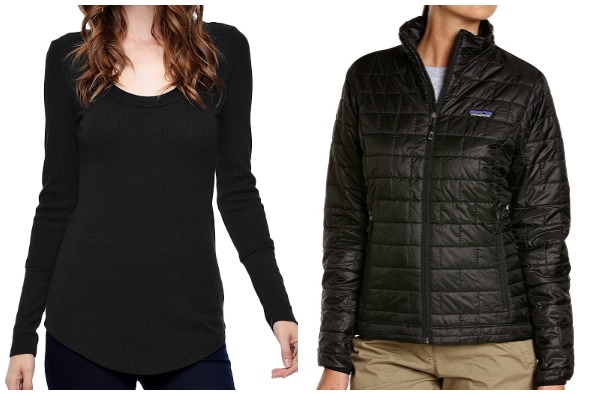 I also adore Splendid's thermal cuff tunic when I need another layer. I love the scoop neckline and shirttail hem.
And don't forget your Patagonia Nano Puff Jacket. This is a fantastic insulating layer and perfect to wear off the bike.
Here are the best thermals for travel!
Now you're ready to pack your tiny little bag for your trip! These are the essentials to add to your motorcycle trip packing list:
The obvious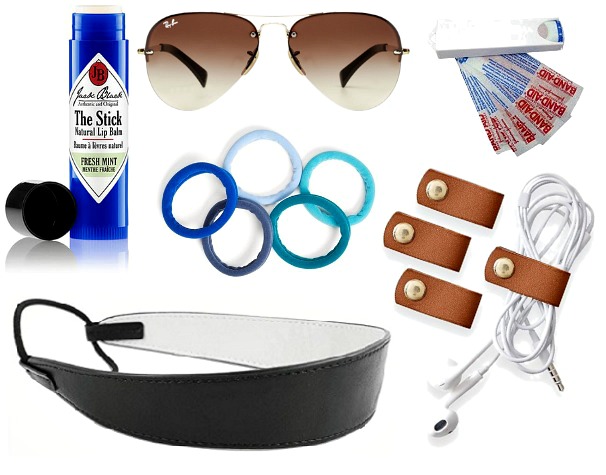 Lip Balm | Sunglasses | Bandages | Ponytail | Cord Organizer | Headband
The basics include: ID, cash, credit card, insurance, roadside assistance info, phone/camera/charger, maps, sunglasses, lip moisturizer (wind is super harsh on your lips), several hair elastics, a wide headband, and ear plugs.
Pack some Band-Aids, too. If your riding boots are new, you might get blisters from breaking them in. The headband and elastics are to keep your hair from slapping you in the face and getting totally tangled.
Clothing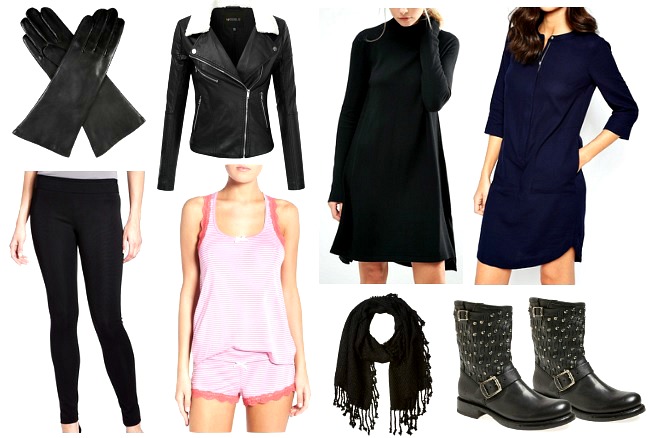 Gloves | Jacket | Tunic Dress | Zip Dress | Leggings | Pajamas | Scarf | Booties
Take 1 extra pair of pants or leggings and 2-3 changes of shirts or jersey tunic dresses. These dresses are my favorite because they compress nicely and don't wrinkle. Consider layering them and switching up the layers on different days.
Bring 3 thin shirts to layer. These are warmer, lighter, and more flexible than a single thick hooded sweatshirt.
Bring something to sleep in and a jacket for around town. I love bringing a fashionable leather jacket that folds up small.
Socks can be worn 2 days each, and change underwear daily. Don't forget gloves, a scarf, and booties.
These are the best leggings for women that travel!
Toiletries (hotels have shampoo & soap)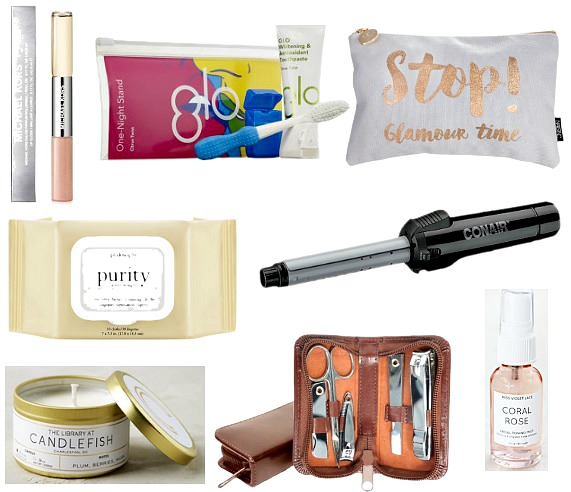 Lip Duo | Travel Smile Kit | Cosmetic Bag | Cleansing Cloth | Curling Iron | Candle Tin | Manicure Set | Rosewater
Here's a basic list: toothbrush, toothpaste, floss, deodorant, comb/brush, nail clippers and file, lotion for dry skin, facial wipes, rosewater mist to hydrate skin, and perfume. I also carry along my curling iron; it's my one item I refuse to live without.
Add any cosmetic items to this list that you'll need. You could carry them in your cross-body purse, which would save space in your pack. (I adore Tocca perfume and lip gloss sticks because they're so versatile!)
I also pack a mini candle. I highly recommend the CandleFish minis. In smaller towns, this candle will help with musty hotel rooms.
These are the best travel containers to store your favorite products!
Don't forget your prescription meds/vitamins
Bring along any prescriptions as well as a couple ibuprofen and cold tablets just in case. Your neck and back could feel a little tight on a windy ride. I also take melatonin to help me sleep.
Rather than taking separate bottles/packages of meds, I toss the ibuprofen and cold tabs into my regular pill bottle.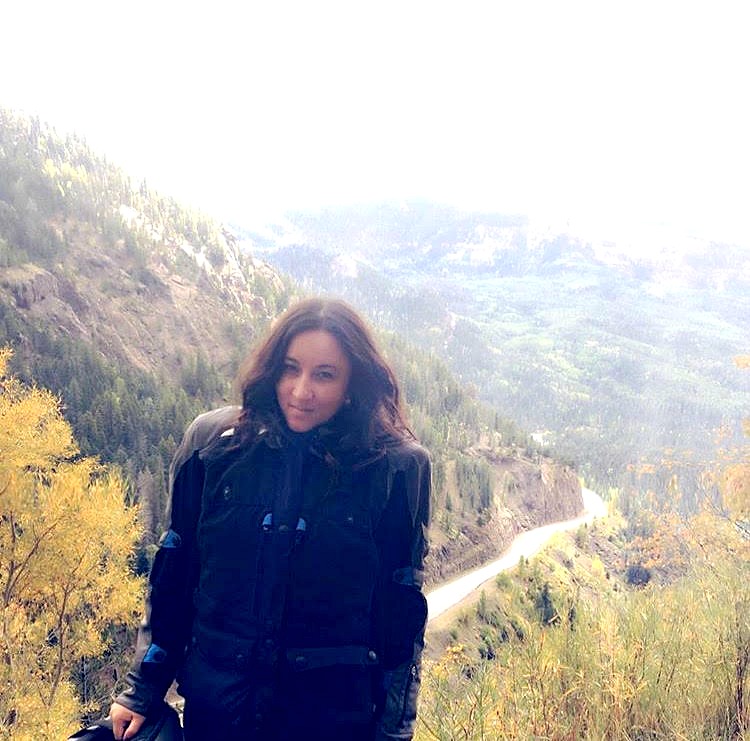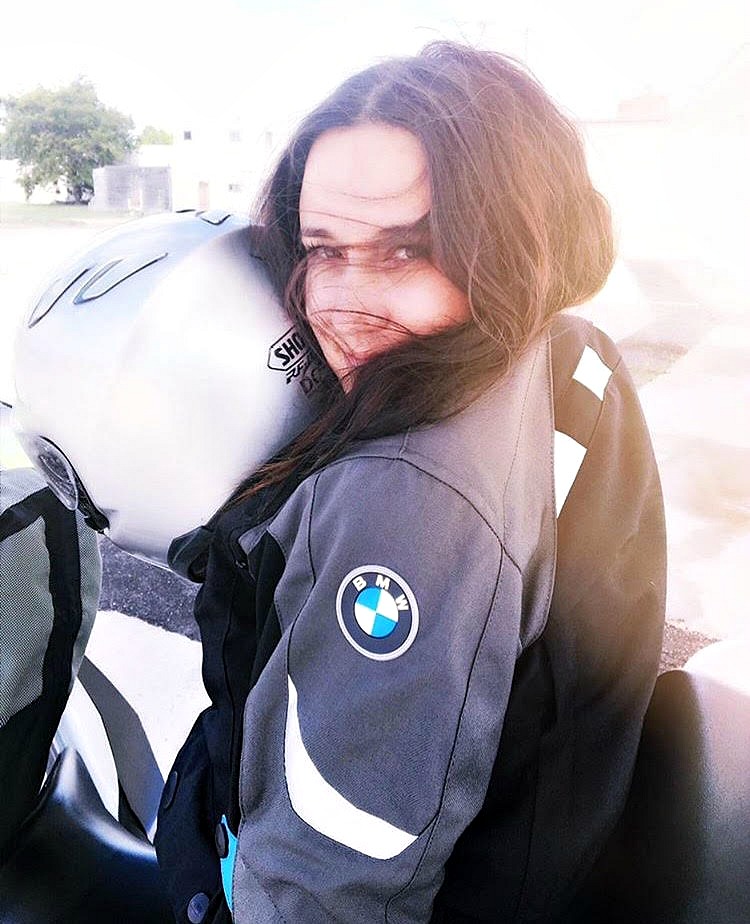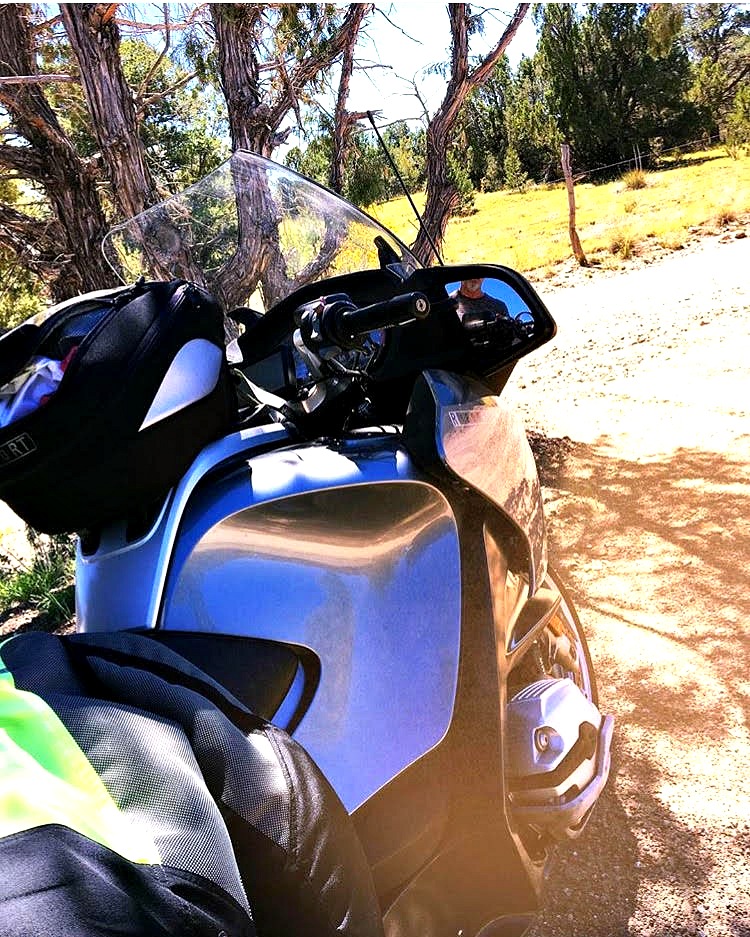 ---
And there you have it! I hope this was a big help. Happy traveling!
What else would you add to this motorcycle trip packing list? Please comment below!
---
For more packing tips, please read:
---
LIKED THIS POST? PIN THIS PIC TO SAVE IT!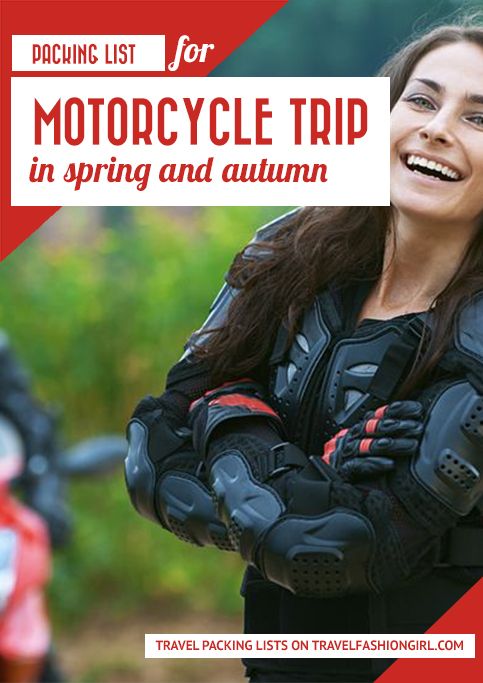 ---
I hope you liked this motorcycle trip packing list. Show some love and share this post on Facebook, Twitter, and Pinterest. Thanks for reading!
---
Author Bio: Samantha is a full time lifestyle blogger living in Tulsa, Oklahoma. She's planning a big move to Spain in 2017. Travel along with her at Go French Yourself and find her on Instagram.
---