Support TFG by using the links in our articles to shop. We receive a small commission (at no extra cost to you) so we can continue to create helpful free content. We earn from qualifying purchases made to the featured retailers. Thank you, we appreciate your support!
Wondering what to pack for Morocco? Read these seven packing tips to be fully prepared for your trip!
---
Morocco Packing Tips
---
Morocco has always tickled a traveler's delight with its deliciously exotic air – thoughts of luxurious rugs and fragrances, the sun-kissed desert lands of Sahara, and Casablanca, the country's movie-famous spot.
The sight of the colorful flat-topped houses lining up on streets, busy souks and magnificent mosques present a picturesque landscape only Morocco can offer. Learn more about where to go in Morocco!
If you're planning a trip to Morocco, these are a few packing tips to help you travel more comfortably and appropriately chic.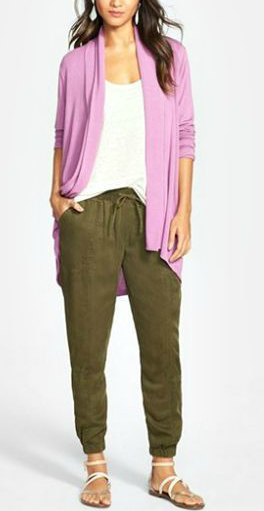 Cover up!
As you walk into this conservative region, you are expected to follow the country's etiquette. Here, gender roles are much more defined in comparison to the more liberal countries in the West. To avoid unwanted attention, refrain from wearing thin-strapped blouses, low cut necklines, and short-shorts.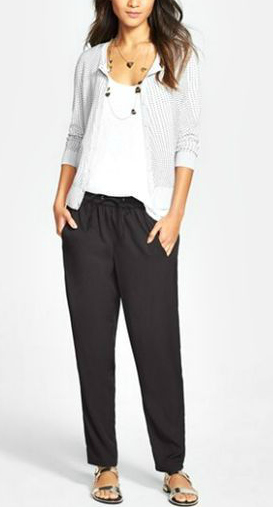 Know where to go, what to wear.
If you're visiting highly crowded tourist spots such as Rabat, you may have a bit more flexibility with your clothing. However, if you're traveling inside religious districts, make sure you're wearing a full-length skirt or trousers. As a general rule, cover your knees and shoulders.
Walking around under the warm weather can be uncomfortable, so make sure you wear loose clothing with breathable fabric to help you last through the heat. Long, tunic-like tops are good. Choose a flowy blouse to keep you looking chic. Pair your day outfit with sunnies and make sure your skin is protected with a lavish amount of sunblock; keep it inside your bag for re-application.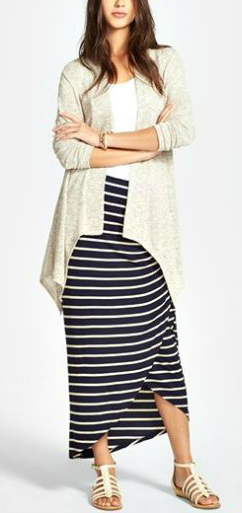 Glam up in the evenings
Enjoy the beautiful scenery in Casablanca and Essaouira and gorgeously dress up as you walk into trendy restaurants and hotels. Pack in a modest midi or a maxi dress with a stately vibe. Pull over a cardigan or bolero sweater to give off a charming, formal look.
Sandals may look pretty for your feet, but it's practical to prefer walking shoes over them. Some Moroccan streets can be dusty and unclean, and if you're uncomfortable having dirt on your toes, pick walking flats and sneakers for your convenience.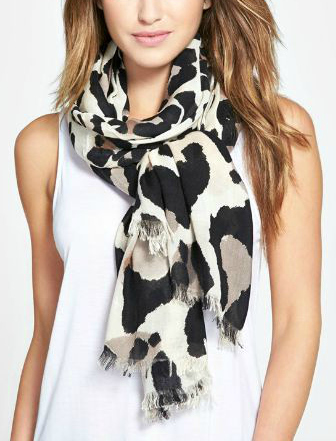 Scarves are going to be your best friend
Use this to cover up your hair during hot days, or fashionably veil your attire when the nights become chilly.
If you're visiting during December to February (which is the coldest time of the year), you can pack light winter clothes, that is, if you're visiting the mainland and not the mountains. It can get very cold at night especially. Other than these months, Morocco is constantly warm and humid. You can still enjoy the sun-kissed temperature from March until November.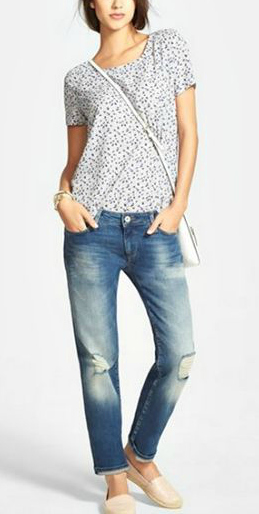 A pair of jeans is your best bottom choice
Just make sure they're not too tight, or you'll be wearing tunics over them—you don't want to attract attention. A casual but well put-together outfit is your best way to go around Morocco, especially if you're scouring the marketplace for good deals.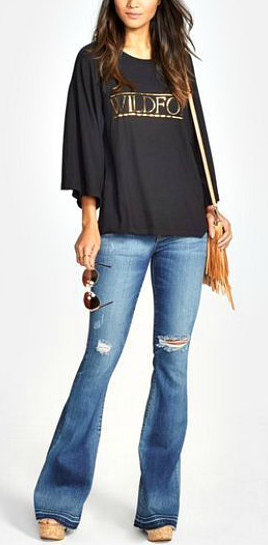 Walk around with a small cross-shoulder bag
Make sure you've got your eye on your essentials most of the time. Don't lug around with your high-end purse. Only bring your essentials with you as you leave your hotel. These anti-theft travel accessories may help protect your valuables.
Stock on your essentials
Pack toilet paper (or tissue packs), sunscreen and tampons. It can be difficult to find certain products and you may be surprised that the restaurant restroom does not offer toilet paper for your use.
Final Note: When visiting Morocco, there's no need to dress cover up head to toe but modesty is key. This country is known for being a popular tourist destination and has accepted visitors from everywhere around the globe. The locals pay respect to your culture as much as you respect theirs, so just be comfortable, prudent and dignified as you step into this Islam territory.
---
If you're traveling from Europe, you can get cheap flight deals such as Monarch flights to Morocco. Whether you're headed there on a quick holiday or are making it a long vacation, Morocco is a wonderful destination for any traveler. Have a safe trip!
---
For more ideas on how to dress for conservative countries, check out the following:
---
If you have more ideas on Morocco packing tips for women, please comment below. If you found this post helpful, please share it with your friends on Facebook, Twitter or Pinterest. Thanks for reading!
---