Support TFG by using the links in our articles to shop. We receive a small commission (at no extra cost to you) so we can continue to create helpful free content. As an Amazon Associate, we earn from qualifying purchases made on Amazon in addition to other retailers featured on the blog. Thank you, we appreciate your support!
Get to know this week's travel fashion girl, Nicole Brewer, a graduate of the University of Michigan. She is currently in graduate school in Germany studying International Humanitarian action. She has trotted the globe for the past few years living and teaching in both South Korea and Oman. She is passionate about travel and inspiring others to trot the globe as well. Read about her adventures on I Luv 2 Globe Trot.
---
 Interview: Trotting the Globe with Nicole Brewer
---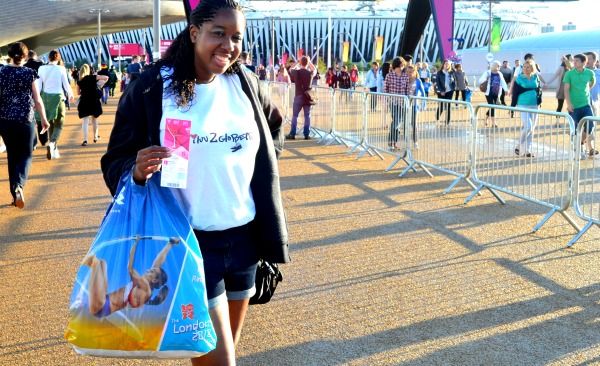 Q: How would you describe your travel style?
A: My travel style is comfy yet chic and cute. I keep it simple but fun.
Q: Do you prefer to travel carry-on or with a regular size suitcase or bag?

A: I'm a carry-on, backpack kind of girl!
To learn more about carry-on luggage, read this!
Q: Do you recommend any particular bag or suitcase brand/model?

A: I'm actually in the market for a new hiking backpack. I ordered mine from aliexpress.com a few years ago and now have my sights on a North Face one for the near future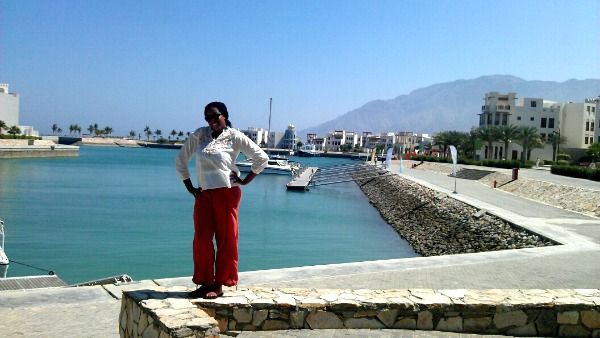 Q: Are you an overpacker or do you underpack?

A: I'm an under-packer. I never have enough clothes for partying or fancy dinners.
Q: How do you stay stylish while traveling without access to an entire closet?

A: Accessories! I have a collection of rings and bracelets that I've collected through my travels. It's an excuse to shop as well adding to the collection every time I globe trot.
 To learn how to choose the best accessories for travel, read this!
Q: What are your three must have travel essentials?
A: My trekking shoes are a must, a nice scarf, and my sunglasses.
 More travel essential tips here!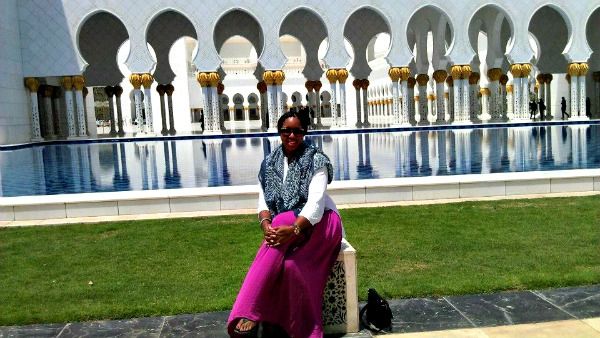 Q:What destination was the most fun to dress for?

A: India!
More packing tips for India here!
Q: What destination surprised you the most with the ways locals dressed or their type of clothing?

A: I'd have to Dubai. Everyone thinks the Middle East and think totally covered women but it surprised me to see women in bikinis and short shorts at the beaches!
Q:  What's your preferred travel outfit on a plane?

A: A comfy pair of pants with no seam or jeans and a Tee shirt.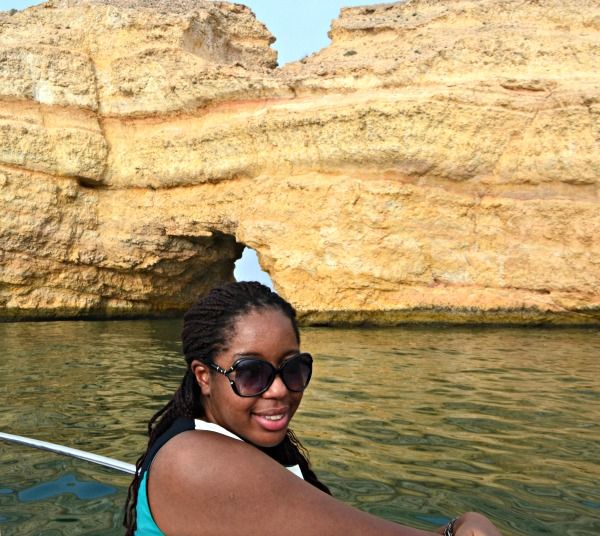 Q: What are your favorite travel accessories?

A: You have to have a cute pair of sunglasses and a scarf. My favorite scarf is turquoise and blue ensemble got in India a couple of years ago.
 Learn to spruce up your travel wardrobe, read this!
Q: What are your favorite travel beauty essentials?

A: I nice scarf to wrap my hair and lotion.
More travel beauty essentials here!
Q:  Do you have any specific hair or makeup products that work great for travel?

A: Olive oil is actually very good for the hair as well as skin.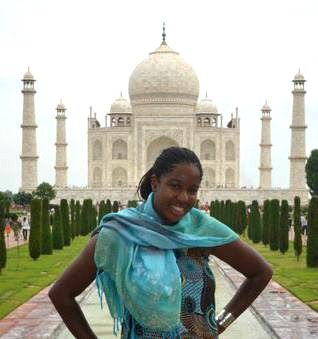 Q:  How many pairs of shoes do you travel with and what styles?

A: I usually never take more than 2 or 3 pairs. A cute pair of flats, walking shoes and a pair of sandals.
Check out TFG's Fashionable Travel Shoes!
Q:  Do you have any recommendation for cute and comfortable footwear?

A: I have the most comfortable pair of Hush Puppies sandals ever. They are cute, comfy and practical.
Q:  What was your biggest travel fashion or packing mistake?

A: My biggest mistake was in moving to Oman from South Korea and taking more than one aerosol can (of olive oil spray for hair). My suitcase was flagged!
Learn how to pack right here!
Q:  Finally, any travel packing tips for new travelers?
A: Travel sized toiletries are your friend! Since I'm a carry on kind of girl, for my short trips I always try to keep small hand sized lotions and creams, along with small toiletry packs for liquids. Also, a nice scarf can take you far in your travels as a shawl, cover-up, head-wrap and more.
More travel packing tips here!
---
If you'd like to be interviewed on Travel Fashion Girl, please submit your details here.
---
Hope you liked this interview with Nicole Brewer. Don't forget to share this post with your friends on Facebook, Twitter, and Pinterest. Thanks for reading!
---