Support TFG by using the links in our articles to shop. We receive a small commission (at no extra cost to you) so we can continue to create helpful free content. As an Amazon Associate, we earn from qualifying purchases made on Amazon in addition to other retailers featured on the blog. Thank you, we appreciate your support!
This week's travel fashion girl is Jessica Dante. Along with a full-time job at a travel company, she blogs about her life and travel adventures on Love and London, and still has time to act as Editor-in-Chief of The Abroad Guide, helping students with their study abroad semester.
After studying abroad in Belgium during her junior year of college, she caught the travel bug and decided to move to Florence, Italy after graduating. She spent one amazing year there, working on her Italian, eating lots of gelato, and enjoying the Italian way of life. At the end of her time in Florence, she met her now-husband in a once-in-a-lifetime kind of meeting in Prague, and just six months later, they got married in New York. She now lives near London.
Learn more about her travel style and packing tips!
---
Interview: Jessica Dante
---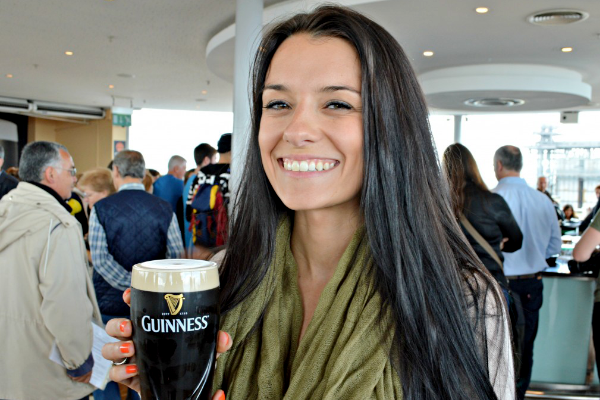 Q: How would you describe your travel style?
My travel style has evolved over the years but now I'd describe it as quite simple but with a bit of glamour. I love a good T-shirt shirt and jeans ensemble but I will always add a chunky necklace or scarf to add an element of style and to stand out.
Q: Do you prefer to travel carry-on or with a regular suitcase bag?
Regular sized suitcase if it's more than a weekend trip. I can squeeze everything into a carry-on with the help of trusty Space Bags (my favorite travel tool) for just a couple of days, but because I always bring my large DSLR with me (and all its accessories), I always need a checked bag for a longer trip.
Q: Do you recommend any particular bag or suitcase brand/model?
I'm currently on the hunt for a good suitcase set as I need a large suitcase that rolls on four wheels. I'm sick of dragging my bags around! I wish I could recommend the carry-on case that I currently use and love, but I picked it up for just €25 from a random shop across the street from my flat when I lived in Florence. It's red and has been through a lot!
Take a look at our step by step guide for choosing luggage.

Q: Are you an overpacker or do you underpack?
I'm an overpacker! People have been commenting on it lately. I wasn't always, but I like to be prepared for whatever a holiday may throw my way. A couple of extra outfits are a must! I also take a lot of photography gear with me which takes up a lot of space. That's my excuse and I'm sticking to it.
Q: How do you stay stylish while traveling without access to an entire closet?
It may sound a bit crazy but I plan my outfits ahead of time, down to the accessories. If I have a trip itinerary, I make a note of how many outfits I'll need and what type of outfit they need to be, for example dressy, casual, or warm. Then the night before a trip, I'll lay out each outfit out, snap a photo of it with its chosen accessories with my phone, and make a note of which outfit will be worn each day. It sounds a bit tedious but it takes the guesswork out of getting dressed each day, saves a ton of time, and means that I won't ever be stuck with an weird combos at the end of the trip.
Q: What are your three must have travel essentials ?
Space bags—as I mentioned before, they're my favorite travel tool. I'm able to pack so much more with them, especially in the winter, as they compress those thick sweaters into flat pancakes.
Leggings – I can't travel without them. I always wear them on long flights, and they're great for PJs on chilly nights
Nikon D3200 – I try not to live my entire holiday behind my camera lens (it doesn't come with me everywhere) but one of my favorite parts of a holiday is being able to capture it creatively on my camera to share with our friends and family and on my blog.

Q: What destination was the most fun to dress for?
That's a tough one, but probably New York! I love the New York style ( I may be biased as it's my hometown) but everyone always looks great in New York and I love to get in on the style, especially in the evenings.
Q: What destination surprised you the most with the ways locals dressed or their type of clothing?
I spent a week in Nicaragua on an alternative spring break trip, and while I was in shorts and tanks sweating profusely, the locals were in jeans and had not even a bead of sweat on them. I was pretty jealous actually!
Q: What's your preferred travel outfit on a plane?
Easy– leggings, long top, a stylish scarf and boots or flats. And I always pack a pair of fuzzy socks to keep my eternally frozen feet warm.
Check out some of our favorite airplane outfits.
Q: What are your favorite travel accessories ?
I always pack plenty of scarves and jewelry any time that I travel because they can really dress up an otherwise not-so-dressy outfit. They also can add a nice pop of color!
 Check out the lazy girl's guide to stylish travel accessories.
Q: What are your favorite travel beauty essentials?
I never travel without face wipes. They can't spill like a liquid cleanser can, they are the easiest way to take off makeup and "travel grime", and the scent of my go-to wipes reminds me of home.
Dry Shampoo is a must—I actually forgot to bring it on my last trip, and I felt LOST! It comes in handy when you don't have time to shower or wash your hair.
And lastly, I always travel with a couple of bold lipsticks. A matte red or coral lip makes me feel really put together if I'm going to a nice dinner or event.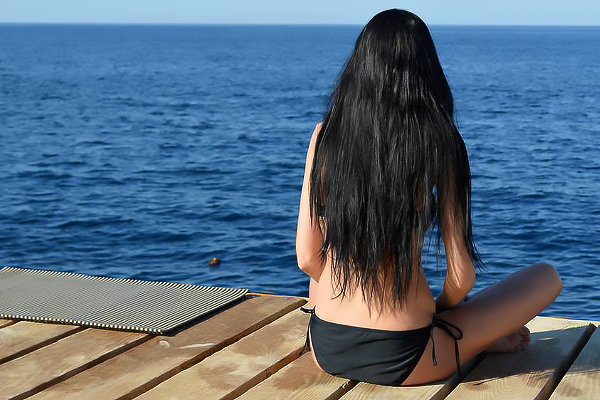 Q: Do you have any specific hair or makeup products that work great for travel?
I've just discovered Rimmel's Stay Matte line, which helps me stay oil-free after a day of traveling. I also feel a bit incomplete when I don't have Vaseline with me, as I always have dry lips when I'm traveling.
Q: How many pairs of shoes do you travel with and what styles?
For trips that are around a week long, I typically bring one pair of shoes suitable for walking (usually my white leather Converse), at least two pairs of dressy shoes for the evenings, and depending on the weather, a couple of pairs of flats or boots for the daytime.
Check out TFG's tips on choosing the best shoes for travel.
Q: Do you have any recommendation for cute and comfortable footwear?
I can't recommend Converse enough, and I really recommend getting a leather pair as they're so much easier to clean. They look stylish and can even be worn with dresses and skirts if styled right.
I also have a pair of black heeled boots from New Look that are great for wearing in the evenings—they're quite dressy but their chunky heel means that I won't be in pain if we'll be walking a lot that night.
Find out our top 10 cute and comfortable travel flats.
Q: What was your biggest travel fashion or packing mistake?
When I studied abroad, I'd never bring a nice outfit when I traveled on the weekends. Because I was on a budget, I never really went for nice dinners, but when we did (or even went to a club), I always felt under-dressed and like I really stuck out as a tourist. I wish I had put a bit more effort in back then!
Q: Finally, any travel packing tips for new travelers?
Just because you're traveling doesn't mean you can't look nice. Use jewelry to jazz up an outfit, have at least one pair of nice, clean shoes with you (flats take up virtually NO room in your suitcase!) and don't resort to sweatshirts or sweatpants—there's nothing that screams TOURIST as much as that!
---
If you'd like to be interviewed on Travel Fashion Girl, please submit your details here.
---
For more traveler interviews, please read:
---
Hoped you liked this interview with Astrid Emel. Please share this post with your friends on Facebook, Twitter, and Pinterest. Thanks for reading!
---