Support TFG by using the links in our articles to shop. We receive a small commission (at no extra cost to you) so we can continue to create helpful free content. As an Amazon Associate, we earn from qualifying purchases made on Amazon in addition to other retailers featured on the blog. Thank you, we appreciate your support!
Traveling has been the norm since Emely was a little girl. From summer months spent with family in Honduras to CA road trips in long weekends, she just packed up and went. Her father traveled every 4 years to World Cups and then spun it into Olympic travel every 2 years after he retired. As soon as she finished school and had a career established with prime benefits (with paid time off) She began to travel with her father and saw the world through his eyes. She hasn't stopped since!
Now, recently married, she converted her husband into quite the traveler. The "once impossible" to him is now his reality. Now they make it a point to take 3 weeks to a month off a year together as well as time for the girls/boys trip.
Follow along with her inspirational story and get motivated with her packing tips!
---
Interview: Emely Castaneda
---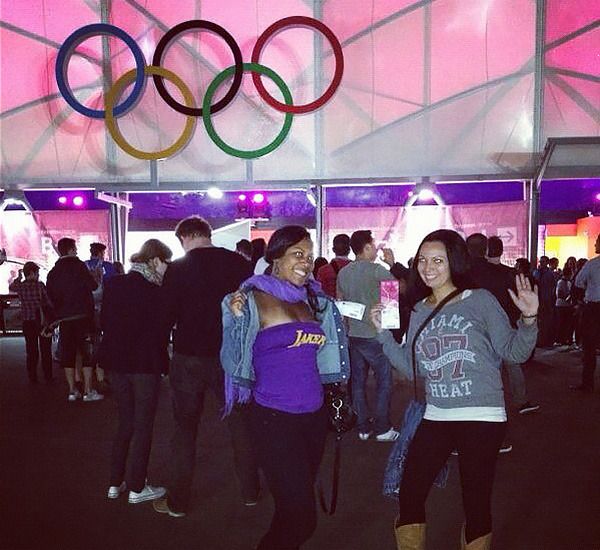 Q:
How would you describe your travel style?
Last minute. Unplanned. For example: get to a city look around and figure out "let's stay there!" Semi structure with larger groups in an attempt to appease everyone. It's hard but doable.
Q
:
Do you recommend any particular bag or suitcase brand/model?
Diane von Furstenberg… Her bags are amazing!!!!! Cute and sturdy!
Check out TFG's recommendation on the best carry-on suitcases for traveling Europe.
Q
: Are you an overpacker or do you underpack?
I've gotten better. Less toiletries, more tank tops and dresses.
Q: How do you stay stylish while traveling without access to an entire closet?
I always make sure I have earrings (hoops), a scarf for traveling and my hat. Any one of the 3 can dress up an outfit and make it chic.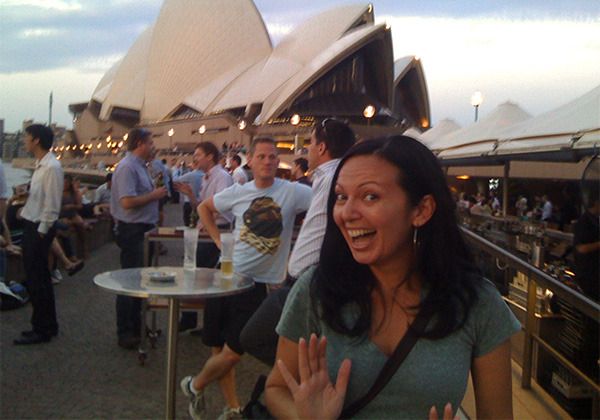 Q: What are your three must have travel essentials?
Earrings, Jessica Simpson tan cowboy boots with heels. They're so comfy. And black studded sandals.
Q: What destination was the most fun to dress for?
Hmm… Dubai and probably Spain, Madrid and Barcelona.
Q: What destination surprised you the most with the ways locals dressed or their type of clothing?
Italy! They are sooo effortlessly chic.
Read our ten step guide on packing for Italy.
Q: What's your preferred travel outfit on a plane?
Hat, leggings or some floral travel pants, tank top, and sandals or my boots … depending on the last stop.
Q: What are your favorite travel accessories?
Earrings and scarves.
Q: What are your favorite travel beauty essentials?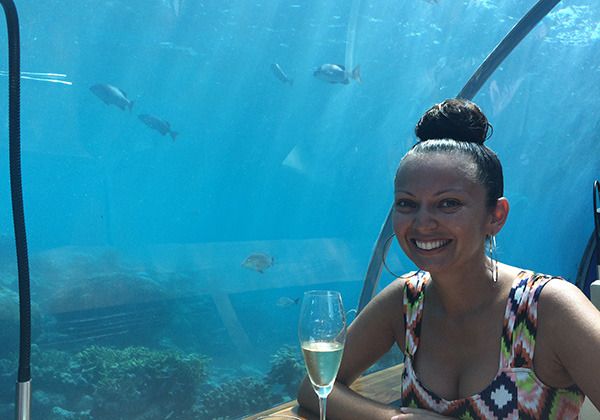 Q: Do you have any specific hair or makeup products that work great for travel?
Eos lip balm for the plane and Evian spray for long flights
Q: How many pairs of shoes do you travel with and what styles?
4 – 5 max. 2 pairs of sandals (black and brown), 2 pairs of heels (black and nude) and maybe the tan boots or booties in grey
Check out TFG's tips on choosing the best shoes for travel.
Q: Do you have any recommendation for cute and comfortable footwear?
Gladiator sandals are so comfy (Vince Camuto) or any Michael Kors (pricey but worth it) sandals, but they must be real leather. It makes them more comfy and less gross and sweaty.
Q: What was your biggest travel fashion or packing mistake?
Too many hair tamers… I would pack a curling iron, a straightener, and an 8 pack hot rollers, all making my luggage heavier … the curling iron is enough for any trip.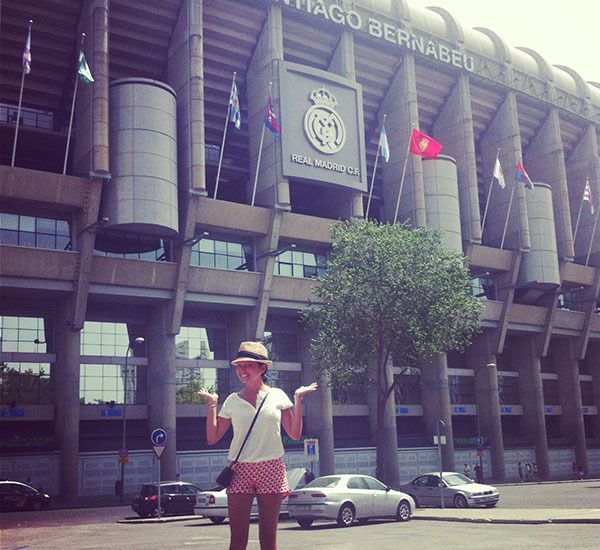 Q: Finally, any travel packing tips for new travelers?
Definitely take clothing that can be worn multiple ways. A black tank with different bottoms, necklaces, etc. Stick to solid clothing. Pattern bottoms seem to work more with different tops and good for pictures, so as to not look like a repeated outfit on a trip, and for beach vacays dresses can double as beach cover-ups and cute dinner dresses. Toiletries, take small items, most hotels have things for you to use so don't stress about huge toothpaste tubes, many hotels lately offer daily mini pastes. It's so cute!
---
If you'd like to be interviewed on Travel Fashion Girl, please submit your details here.
---
For more traveler interviews, please read:
---
Hope you liked this interview with Emely Castaneda. Please share this post with your friends on Facebook, Twitter, and Pinterest. Thanks for reading!
---