Support TFG by using the links in our articles to shop. We receive a small commission (at no extra cost to you) so we can continue to create helpful free content. As an Amazon Associate, we earn from qualifying purchases made on Amazon in addition to other retailers featured on the blog. Thank you, we appreciate your support!
I don't know about you but every time I walk into a Sephora I want to buy their entire travel-size selection. Not only is everything super cute and pint size but their travel options all seem to be my favorite products too. Check out my travel-size Sephora must haves!
---
Top 9 Sephora Must Haves for Travel
---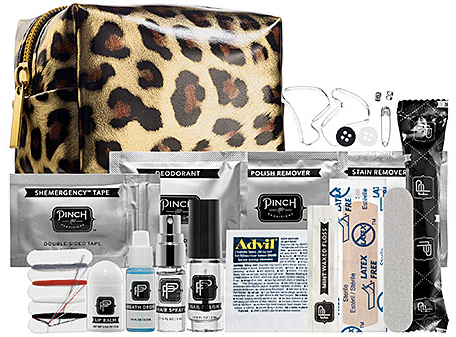 PINCH Provisions Emergency Kit
Pinch Provisions
I don't carry a first-aid kit when I travel because I can buy anything I need on the road but I love this teeny tiny practical beauty emergency kit. Fashion blogger Carolina with EssentJewels Blog introduced me to it when we had an SEO cram session in LA and I've loved them ever since.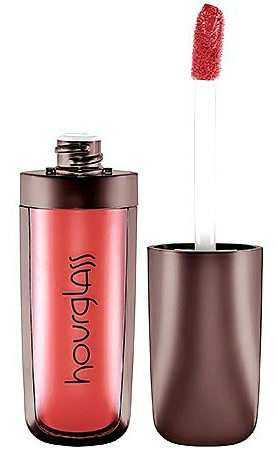 Hourglass Opaque Rouge Liquid Lipstick
I'm not a big fan of lipstick but I love this long lasting deep red by Hourglass for a night out. I was stoked to see a travel-size version in the Sephora store in Orlando before coming to Europe. The Icon blue-red is a must have in my bag!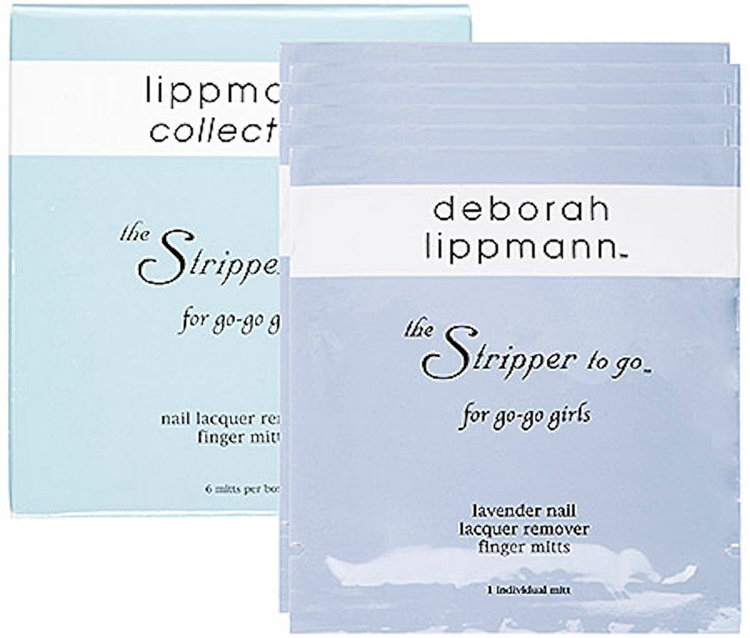 Deborah Lippman – The Stripper to go Nail Lacquer Remover Mitts
As a long-term traveler, I love packing nail polish remover wipes because it lightens my load, I can maintain my nails on the go, plus it's one more step to going liquid free.
You can get some at Sephora or get a pack of 100 on Amazon for $6!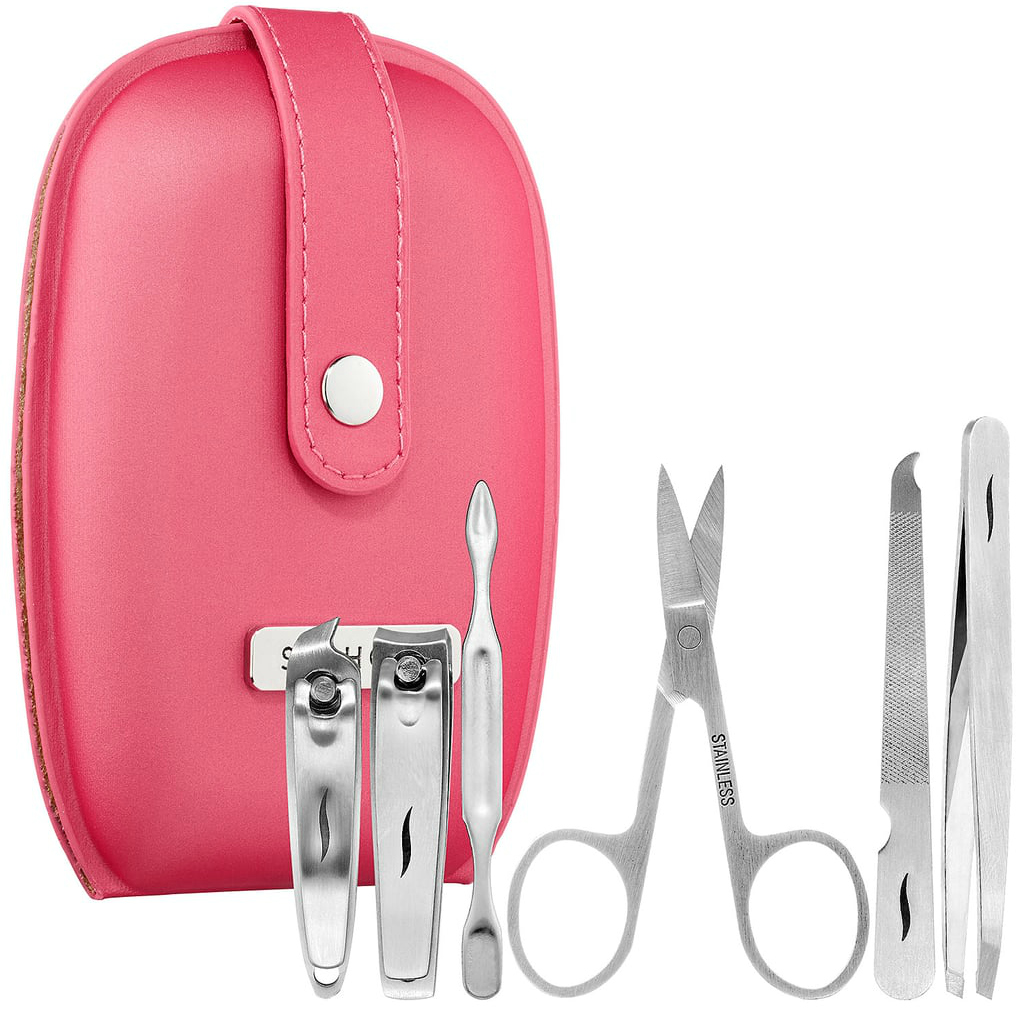 Sephora Collection Mini Mani Kit
Living on the road means my worldly belongings come with me and a travel-size mani/pedi kit allows me to stay well-groomed and save some cash – especially in places like Europe where it's super expensive.
I picked this set up in the Orlando Sephora and found it to be more complete and has better quality than the previous one I bought from Sally Hensen at Target.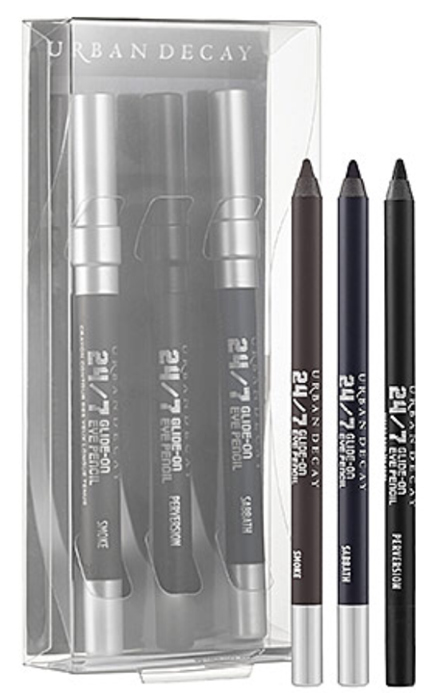 Urban Decay Triple Threat Smoky Eye Travel Set
I love playing up my brown eyes and when I saw these Urban Decay travel-size eye pencils I had to have them. I hardly ever go through a full-size eye pencil so these make sense for travel or home, too.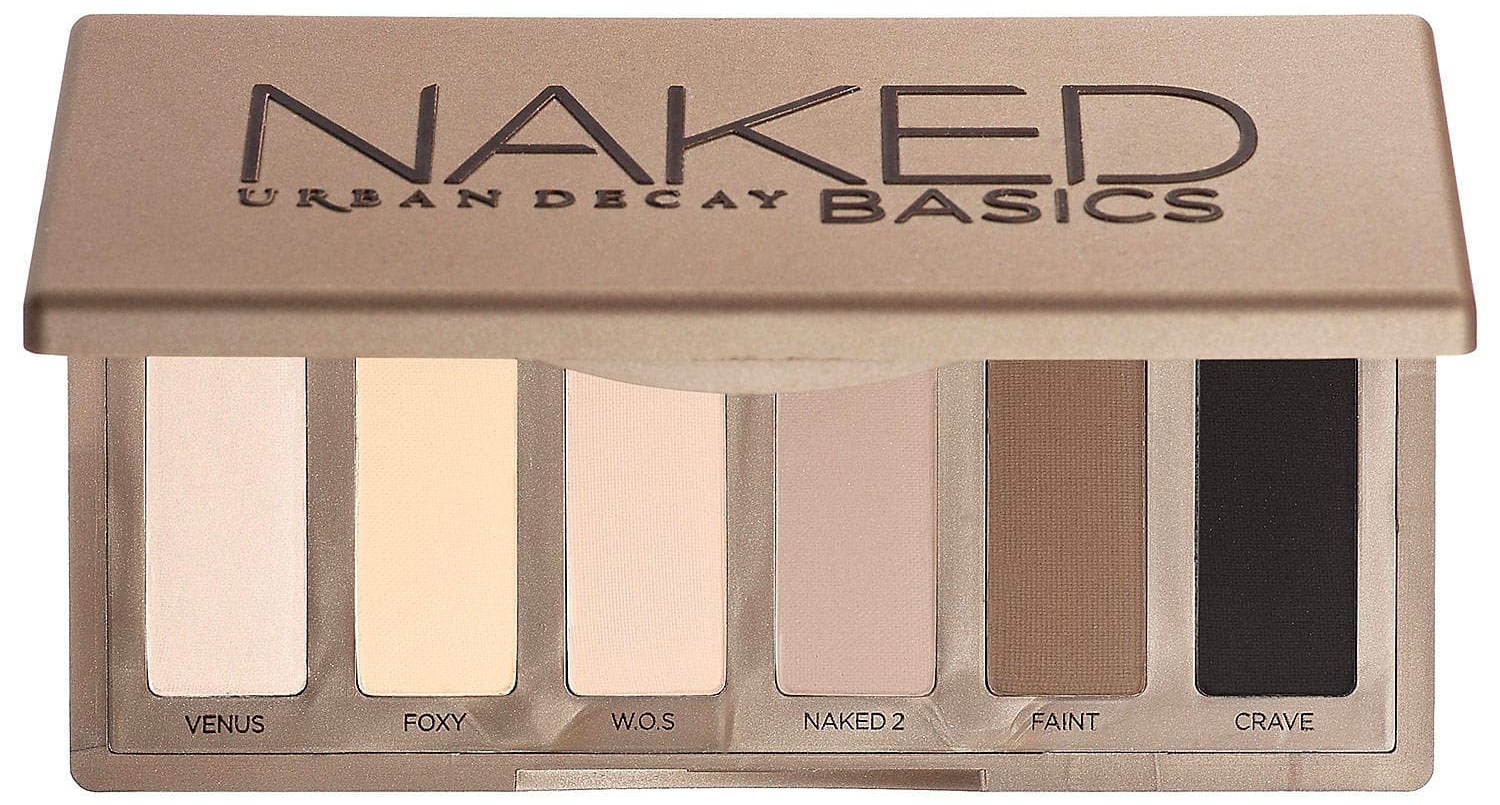 Urban Decay Naked Basics Palette
Urban Decay Naked Basics Palette
This is my go-to make-up palette. I'm a big MAC fan but find their palettes break easily. The Naked Basics keeps my looks natural during the day and allows me to pump it up at night in one compact eye make-up palette.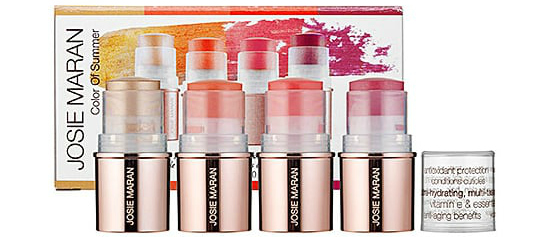 Josie Maran Lip/Cheek Color Set
I'm a huge fan of the Nars Multiple especially for tropical destinations where I want just a hint of color on my lips and cheeks. Unfortunately, it's rare to find a travel-size version unless it comes in a holiday kit so this Josie Maran Lip/Cheek color set is a good alternative plus you can get 4 colors for less than the cost of one regular size Nars. Bonus.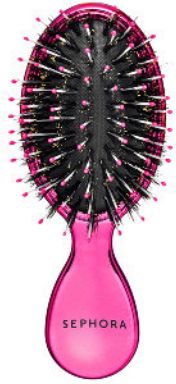 Sephora Collection Rose Quartz Dual Boar Travel-Size Brush
Avoid packing full-size anything at all costs especially hair brushes. This is a great alternative to your regular faves while also keeping your hair healthy and shiny. I also travel with a satin pillowcase to ensure my hair (and face) always have a good night sleep.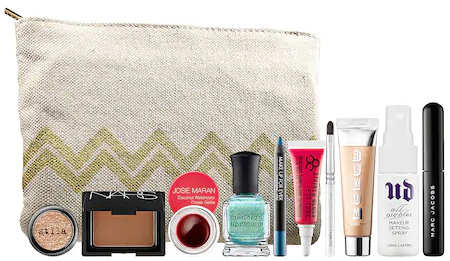 Sephora Favorites Summer Stash
Every summer Sephora has a new Summer Stash featuring the latest mini-products giving you a chance to try out new items and add a few new items to your travel kit. I love samplers!
As a bonus, I also love getting 3 free samples whenever I order online which means even more travel-size goodies, yay!
---
What are your Sephora must haves?
---
For more travel beauty tips, please read:
---
Hope you enjoyed this post on my top Sephora must haves. Please share it with your friends on Facebook, Twitter, and Pinterest. Thanks for reading!
---