Support TFG by using the links in our articles to shop. We receive a small commission (at no extra cost to you) so we can continue to create helpful free content. As an Amazon Associate, we earn from qualifying purchases made on Amazon in addition to other retailers featured on the blog. Thank you, we appreciate your support!
If you've ever wanted to know what you look like when you're completely exhausted, without makeup and dehydrated, try planning an epic trip with lots of flights, hiking and moving around. When you have a very intense on-the-go travel schedule, especially an outdoorsy one, it can become harder and harder to look your best. (Especially when you pack light, and leave all your expensive beauty aids at home.)
Although you may not have time to primp and pamper yourself, you can still do a few things to make yourself feel beautiful. You don't want to get home and see all those pictures of yourself looking tired. You want to look glamorous!
I have found that you only need a few things to make yourself look and feel your best when you're on the road. Consider a few of these:
---
Looking Good On-The-Go
Written by: Nina Thomas
---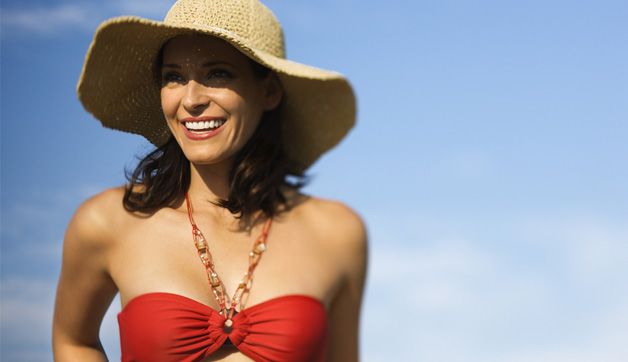 Lipstick
Lipstick is a small item, but can go a long way to make you look feminine. There are so many shades for different seasons and skin tones, you can find one that you feel very good in. Even if you're in the outdoors, you can find a brightly tinted lip balm that gives you a very girly feel, but doesn't take up too much space. Finding one with SPF can make it an even more essential item if you're camping or even glamping.
We love Nars the Multiple, find out why!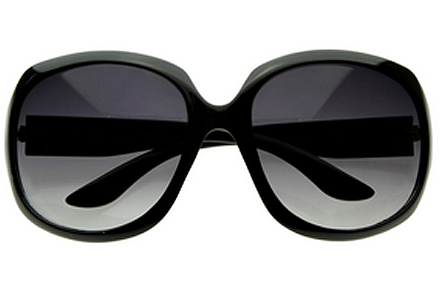 Sunglasses
Sometimes, you're just going to be tired and for the life of you, can't get those black bags under your eyes covered up with all the concealer in the world. Maybe you've been hiking and sweated off all your make-up and by the time you reached that peak, it's time for a photo-op. Whether it's sunny or not, sunglasses can be your friend. Sunglasses can make you feel a celebrity in the heat and exhaustion of the day. Don't be caught without them.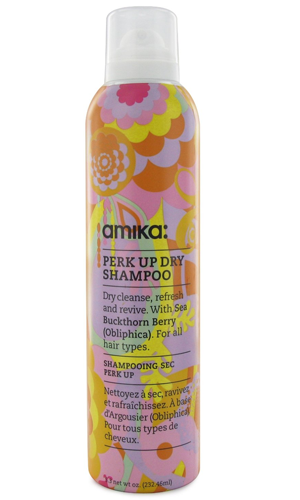 Dry Shampoo
Long flights and train rides, hiking, non-air conditioned budget hotel rooms may cause that nice healthy mane to get very greasy and unkempt. Letting your hair down and letting it flow is a great way to feel good, instead of keeping it up in a pony-tail or messy bun. Those can look stylish as well, but even if you're wearing it up, you don't want it to look wet because of the grease. Dry shampoo can solve these problems for you and give you an extra day or two of clean-looking hair.
Take a look at our round up of the best dry shampoo!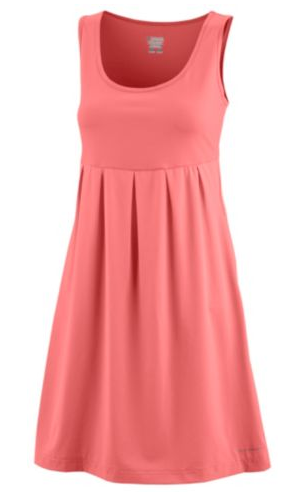 Dresses
Dresses are girly, flirty and feminine. Dresses can be found in ways that flatter any body type, and are also breezy in the heat and can be comfortable with tights or leggings in the winter. You can also find dresses made for the outdoors, which can be a great alternative to just pants and a t-shirt.
These are some of our favorite and easy to wear summer dresses for travel abroad!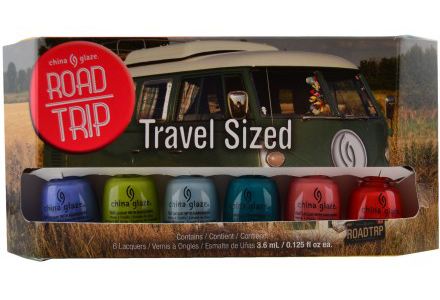 Nail polish
Nail polish is easy, compact and feminine. Pick your favorite shade in a travel size bottle, and you've barely taken up any space and give your tired, dry hands a pick me up and make you feel pretty and colorful no matter how tired you may be.
Other Alternatives
---

---
What are your top on-the-go beauty products? Please comment below!
---
For more travel beauty tips, please read:
---
I hope you liked this post on on my top on-the-go beauty products. Please share with your friends on Facebook, Twitter, and Pinterest. Thanks for reading!
---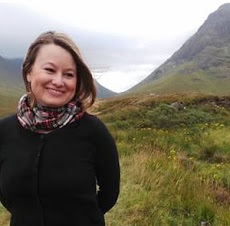 Author Bio: A travel lover and freelance writer from the United States Midwest. Traveling mostly as a couple with her husband, she is constantly looking for a beautiful view and a good adventure. Some of her travel highlights include horseback riding in the Ecuadorian Andes, hiking on top of Mount Etna in Sicily, and sheep-gazing in the Cotswolds. Her favorite travel tips are "do as the locals do" and purchase packing cubes. For more practical travel tips and ideas from a Central Ohio Girl, check out her website: travelingwithnina.com or follow her on Twitter.
---