Support TFG by using the links in our articles to shop. We receive a small commission (at no extra cost to you) so we can continue to create helpful free content. As an Amazon Associate, we earn from qualifying purchases made on Amazon in addition to other retailers featured on the blog. Thank you, we appreciate your support!
Planning a getaway that includes the Italian Riviera? Read these tips on how to dress in Italy: Portofino edition!
Also, take a look at our ten step women's packing guide for Italy!
---
How to Dress in Italy: Portofino
Written By: Jasmine Mah
---
If you are visiting Milan and have a free weekend to spare in spring or summer, I highly recommend hopping on the train to Santa Margherita Ligure which is the closest town to legendary Portofino serviced with a central station.
The trip only takes two hours, although keep in mind that if you book a 2nd class ticket (the cheapest option), there's a chance you'll get a train with old-school 6-person cabins. Don't go this route if close quarters with strangers makes you uncomfortable as you'll likely be elbow-to-elbow and face-to-face the entire way there.
Two to three days is the perfect amount to explore the town of Santa Margherita Ligure and Portofino, but you will want to dedicate at least a week should you also want to visit nearby Cinque Terre.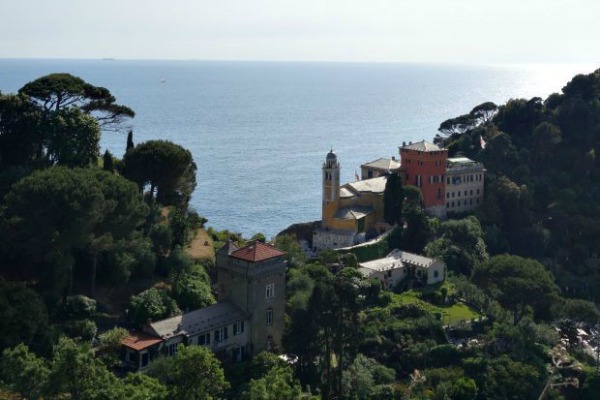 What to Expect
You can expect to find the muggy heat and sunny skies typical of Italy's coastlines from June to September. Sudden downpours earlier and later in the season can occur, but they often pass quickly and most people will just seek refuge in a bar until the sun comes back out.
When you think Portofino, think yachts and jet-setting football players (that's soccer to all you North American readers). A stone's throw from Genoa and a popular tourist destination along the Ligurian coast, Portofino is the perfect place to take a million Snapchats and Instagrams in flowy, cotton dresses and movie-star sunglasses.
There are quite a few monuments to see including church, castle, but most people go to peruse the shops, stalk famous people, and enjoy the views from the main piazza that looks onto the marina.
An absolute must-do is the hike from Santa Margherita Ligure to Portofino. It takes about one hour (this includes pit- stops for a coffee and random photo-taking) and can even be done in flip-flops though I recommend a good boat shoe so that blending in upon arrival in Portofino is not an issue.
How to Dress in Italy: What to Pack for Portofino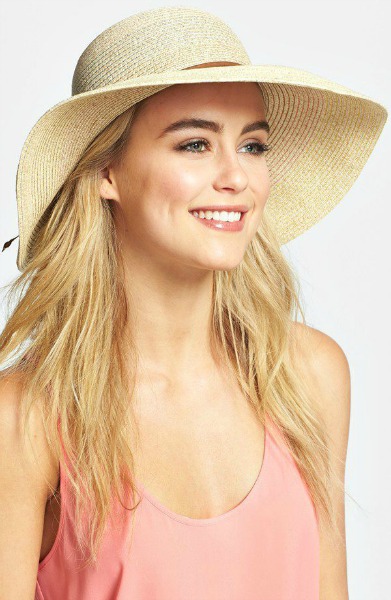 A floppy hat in a light color: it can get extremely hot and this will prevent you from getting heatstroke as well as the dreaded hairline sunburn. It also gives you that coveted "movie-star-trying-to-stay-incognito vibe" that is all over Portofino.

Reflective color lens sunglasses with plastic rims (ex: Oakleys): absolutely all the rage this summer, there is not a single young person on the beach without them.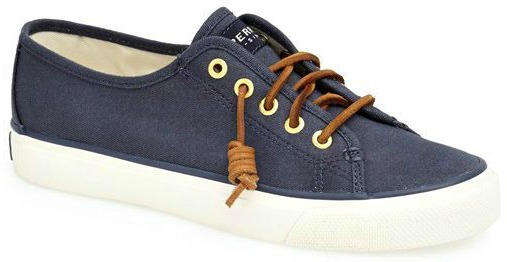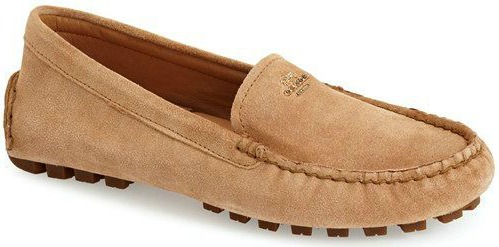 Boat shoes or driving moccasins: you're allowed to wear either of these without socks at the Italian seaside. These are only for stomping around during the day, come night, the girls are out in the highest of stiletto heels.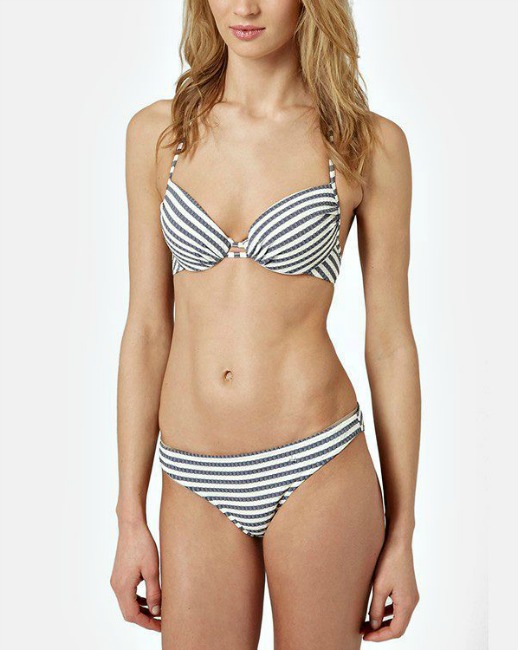 A cute bikini: don't forget your suit because the shops in Santa Margherita Ligure and Portofino will happily sell you one- but the 100 Euro minimum price tag will probably make you think twice. We were checking out beach towels that were retailing at 80 Euros each, just for reference sake.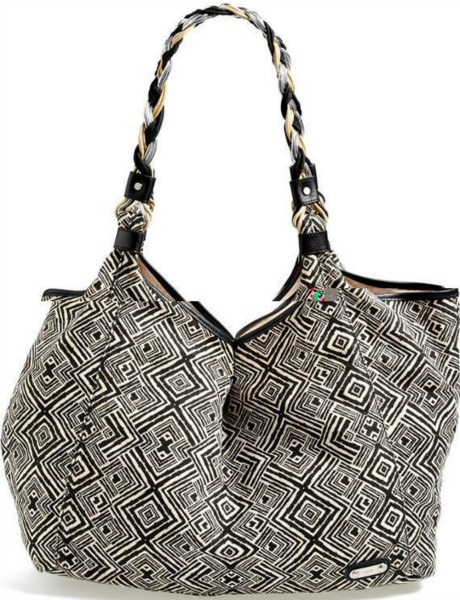 Large over-the-shoulder beach bag: the favorite beach bag by far is a slouchy, spacious Louis Vuitton but if you want to go bohemian-chic, try out a structured straw number which you can throw onto the sand without shedding too many tears.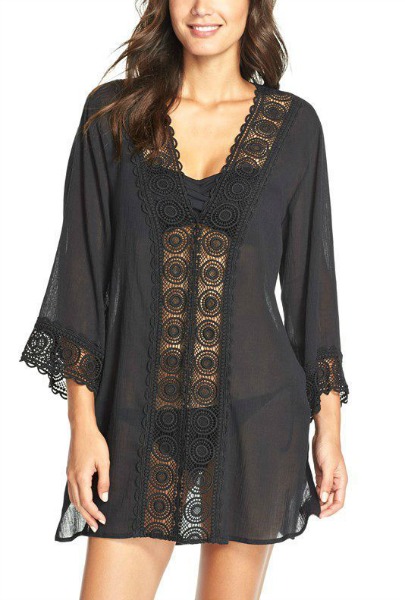 A killer cotton or gauzy cover-up: when you want to break for lunch from your difficult day of sun-tanning, you'll want a luxurious looking cover-up to make your way to prosecco time on one of the numerous terraces. Want to buy one there? Check out Antica Sartoria which has a variety of cover-ups, dresses, and tops that are definitively "Italian Riviera" in style.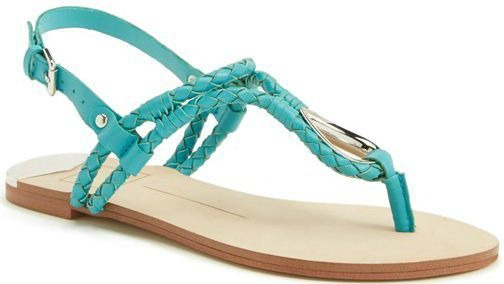 Bejewelled leather sandals: although traditional women's flip-flops are functional, invest in a fancier pair to wear from the beach to aperitivo hour like the locals do.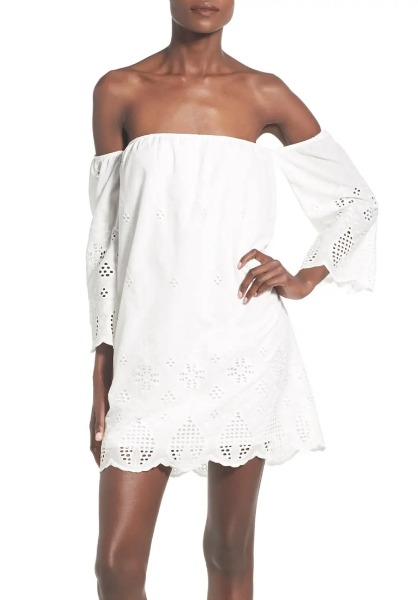 A flowy, cotton dress: think white cotton, strapless or with spaghetti straps worn with coral or turquoise jewelry. Portofino Perfection.
What to leave at home:
Hiking "gear": unless you're planning on doing hardcore hiking the entire trip, there's really no need to bring hiking boots or backpacks. The "hike" from Santa Margherita Ligure to Portofino is very do-able in really any kind of footwear as it is very well-maintained.
Gym sneakers: Portofino is quite trendy so the Europeans tend to come out in nice footwear and can spot the North Americans (and Germans) a mile away.
Beach towel: while there are public beaches in Santa Margherita Ligure, they are typically quite rocky and very crowded. If you're going for the weekend, it can often be worth it to splurge and buy a sun chaise for the day. They run around 20 Euros but in addition come with towels and umbrellas, as well as use of facilities such as a private lounging area, pools, change rooms, bathrooms etc. No need to take up space in your luggage with a bulky towel in this case.
---
What are your tips on how to dress in Italy for a weekend in Portofino? Comment below!
---
For more Europe packing tips, please read:
---
LIKE THIS POST? PIN THIS PIC TO SAVE IT!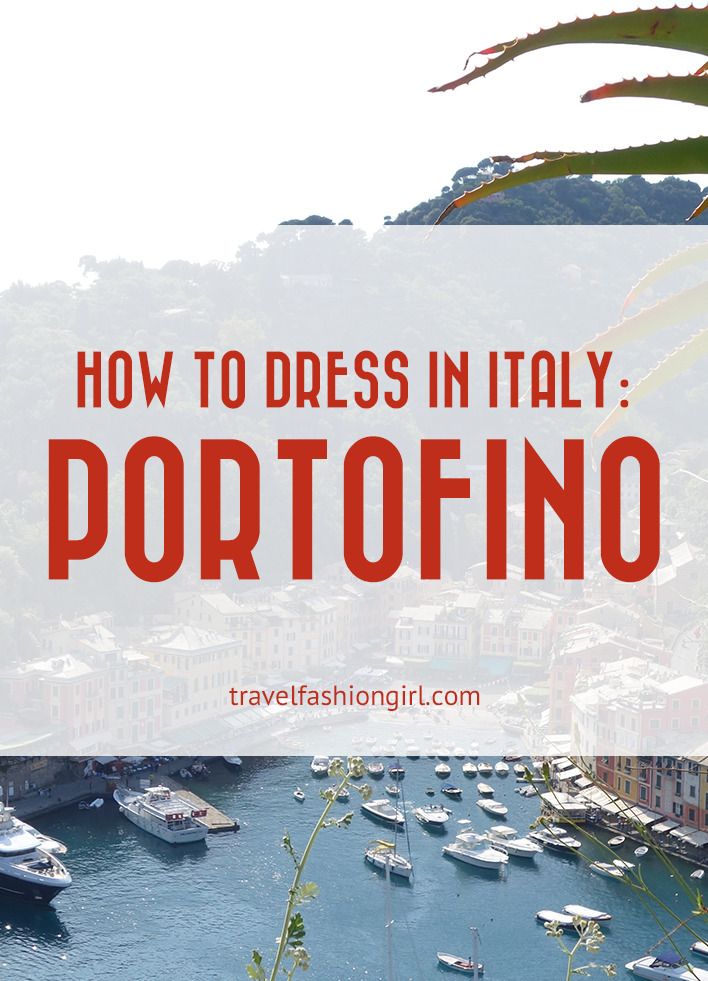 ---
Hope you liked this post on how to dress in Italy for a weekend in Portofino. Please share this post with your friends on Facebook, Twitter, or Pinterest. Thanks for reading!
---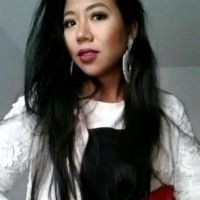 Author Bio: Jasmine is a pharmacist, foodie, and fashionista from Alberta, Canada living the sweet life in Bergamo, Italy. She currently curates all things fabulous and Italian on her blog Questa Dolce Vita and enjoys drinking wine in her spare time.
---