Support TFG by using the links in our articles to shop. We receive a small commission (at no extra cost to you) so we can continue to create helpful free content. We earn from qualifying purchases made to the featured retailers. Thank you, we appreciate your support!
The Galapagos Islands feel like a place that is literally out of this world, with animal species and plants that are endemic to only this incredible little corner of the planet. Find out what to pack with this Galapagos packing list for cruise and island adventures!
---
Galapagos Packing List
Written by: Tammy Lowe
---
The climate ranges from 24-30 degrees Celsius year round which means you can safely leave your warm weather gear at home.  The rainy season lasts from December to June though, so you may need to bring some waterproof gear with you. The below lists will hopefully give you a good idea of what to take with you:
Shoes
You will probably be doing quite a lot of walking on a trip to the Islands and because the weather is warm to hot, I would recommend adding some trekking sandals to your Galapagos packing list. Teva or Keen both have pretty and high quality walking sandals that should last for years. I've had my pink Keen sandals for six years now and they are still as good as new.
If you are traveling during the rainy season you may want to take a pair of waterproof hiking shoes with you as well.
Check out Tammy's Jungle Trekking Packing List, for more travel clothing options.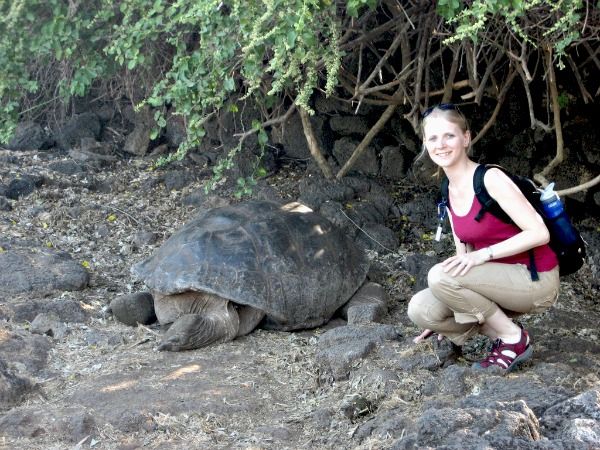 Clothes
You really don't have to glam up on the Galapagos Islands as everybody tends to dress very casually. When planning your Galapagos packing list consider packing clothes that are comfortable for walking all day or that are suitable for wearing on a boat.
The weather is mild so tank tops, T-Shirts (you may want to consider high wicking material such as a merino wool tee), a cardigan and shorts would be suitable. If you are traveling with a luxury tour operator then you might consider bringing at least one going-out outfit for evening meals on the boats.
Whatever you do though, don't forget to add a sunhat, sunglasses and sun cream to your Galapagos packing list. The sun is very strong on the boats and the islands.
Also, for the boat and snorkel trips don't forget to bring your bikini. I went to the Galapagos in January but I found the waters too cold to snorkel in without a wetsuit. I bought a shorty wetsuit with me because I saw one in the sales and got it for only $30.
You can rent wetsuits from the mainland if needed. The same goes for fins and water goggles. If you are going when the waters are a bit warmer a wetsuit is probably not necessary. I would consider taking a rash guard to protect you from the sun.
TFG Travel Tip: as an underwater fanatic, I recommend having your own mask to ensure the best snorkel or diving experience instead of risking it with the ones available for rent. I use and recommend this Cressi dive mask but this is a less expensive set that also includes snorkel and fins!
If you are traveling during the rainy season bring a rain jacket. Sometimes it is also a bit windy on the boats, so then it will also help keep you warm.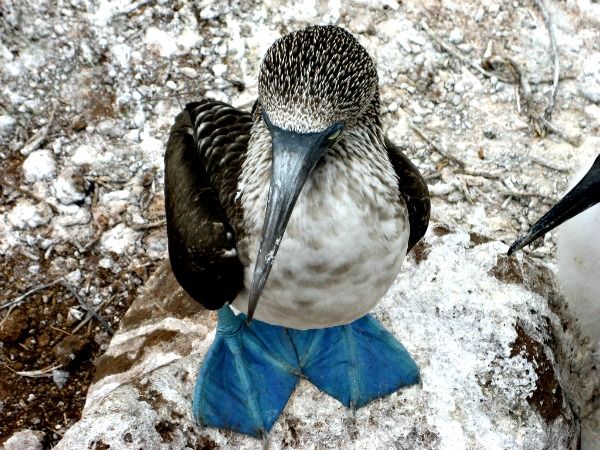 Medication
You are likely to eat a lot of fish on a trip to the Galapagos, especially on the boats. Hygiene is often not ideal and I met a lot of people who got food poisoning in some form or other. It doesn't hurt to take some Imodium tablets and rehydration sachets just in case.
I'd also bring a little first aid kit with you with some band-aids, antibiotics, antiseptic cream and painkillers. With all that walking you may also want to bring some blister band-aids.
TFG Travel Tip: Even though I worked on a dive boat in the Thailand Islands I still never earned my sea legs. Avoid sea sickness with motion sickness pills. (Always make sure to speak to your doctor before taking new medication.)
Gear
The wildlife on the Galapagos Islands is absolutely amazing. I took approximately a gazillion photos! A decent camera is an absolute essentials in your Galapagos packing list!
This truly is a once-in-a-lifetime experience and you want to have pictures you can cherish forever. You can get so close to the animals you don't necessarily need a big zoom lens or professional gear.
If you're going snorkeling or diving you may want to take waterproof housing or a waterproof camera to capture photos of the incredible sea lions, penguins, and even sharks.
Check out our Liveaboard Packing List for Scuba Diving!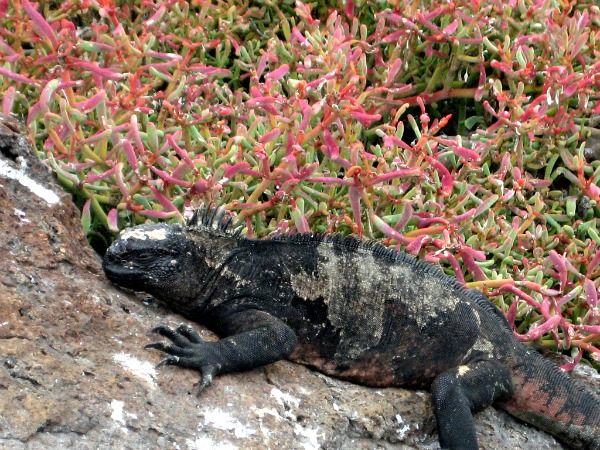 Shop The Post
---

---
For more South America packing tips, please read:
Suggested travel resources:
---
I hope you found this Galapagos packing list useful. Have you been to the Galapagos Islands before? If so, what would you recommend bringing along that I may have missed from my list?
---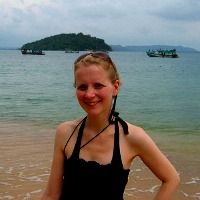 Author Bio: Tammy is a travel blogger and adventure junkie. She has endured the Everest Base Camp trek, abseiled down a skyscraper, cycled down the world's most dangerous road, and trekked through the mosquito infested Amazon jungle. You can follow her adventures on her blog Tammy & Chris on the move or on Facebook, Twitter, Instagram or Pinterest.
---