Support TFG by using the links in our articles to shop. We receive a small commission (at no extra cost to you) so we can continue to create helpful free content. We earn from qualifying purchases made to the featured retailers. Thank you, we appreciate your support!
Flying with a baby? Don't stress! We have some awesome tips from a jetsetting mom. Find out flight secrets, airport hacks, and your must-have essentials!
---
Flying with a Baby: Hacks and Essentials
Written by: Emily Souza Rutkowski
---
Planning for a long flight can be stressful on it's own. Add a baby into the mix, and the thought can be overwhelming! My husband and I have taken our seven-month daughter on several long-haul flights, including return trips from Amsterdam to Chicago and Dubai.
Here are some tips that make flying with a baby easier for our family:
Flight times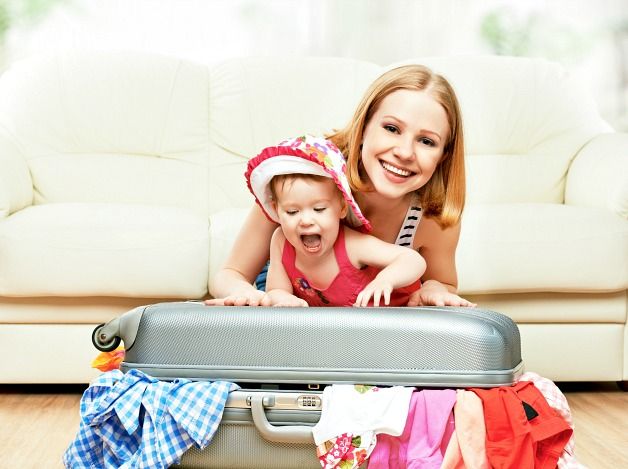 If at all possible, try to book flights that depart at times that work with your child's schedule. Travel will always be disruptive, but I've found if you aim for a departure time when your child is usually awake, the flight is usually smoother.
For example, we have taken a few long night flights with our daughter that boarded around her bedtime, and she slept calmly most of the way, though went to sleep a little later than usual.
By comparison, short evening flights that depart after she is normally asleep have been really difficult – even if I get her to sleep prior to boarding, she wakes up from all of the announcements and bustle that surround boarding. Then she's overtired and over stimulated, and as soon as we finally get her settled we're landing again.
Morning/afternoon flights have generally been easier too, though now she is at an age where she doesn't like to sit still, ut flying during awake times also has it's challenges!
Finding an ideal flight time is obviously easier said than done, but at least be aware of the likely challenges if you book a very early or late flight, or one that otherwise greatly interferes with your regular routine.
The secret to traveling light is to create a functional but minimalist capsule wardrobe. Learn more in my guide!
Seats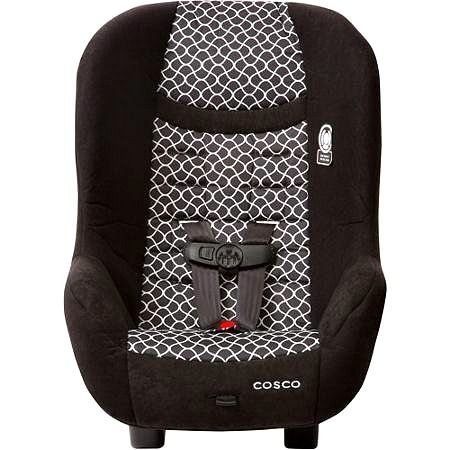 If your child is under two, most airlines allow you to travel with them on your lap for free, or a nominal fee if you're traveling internationally.
However, if you are able to book your child a separate seat, you might consider doing so. This way you can bring your convertible car seat on board (make sure it is FAA approved), and have some hand's free time during the flight. Most airlines also recommend this for safety reasons.
That being said, we have always brought our daughter as an "infant in arms" because, well, it's a lot cheaper, and she's still small enough that we don't mind flying with a baby in our arms during the flight.
Assuming business or first class isn't an option, try to book economy comfort/plus or bulkhead seats. This will give you a little bit more room, and with an extra person every inch counts.
Sitting in bulkhead seats also often gives you the opportunity to request a bassinet, which is helpful if you are traveling with your infant on your lap. I tend to transfer my daughter into a bassinet when she's drifting off to sleep and it usually results in a few hours of hands-free time.
Note that on some airlines (I'm looking at you Delta) won't confirm your bassinet until you arrive at the airport before departure, and you have to finagle your own bulkhead seat in order to use one- they usually don't help you obtain those seats. Emirates Airlines, on the other hand, often reserve their bassinet seats for passengers with babies. Makes sense to me.
Tip: Bulkhead seats, depending on the plane, may also give you a bit of a extra room to use as a play area for your baby to sit or wiggle a little bit.
If you decide to book a seat for your child, this is the most recommended FAA Approved car seat for air travel. And it's the lightest one, too!
At the airport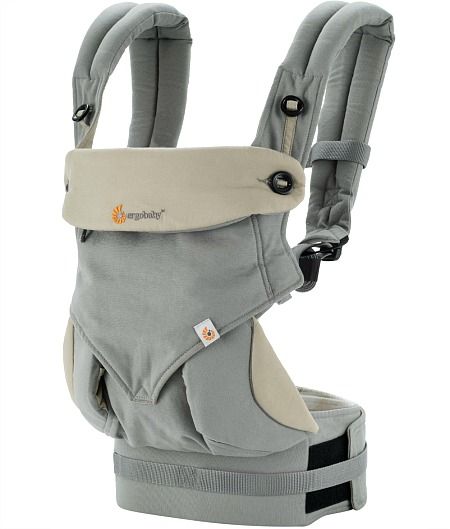 Before flying with a baby, double-check your baggage allowance. Most airlines will allocate an extra check bag as well as another personal item for your baby when you are flying with one. You are also often allowed to check one stroller or other large baby-related item for free.
If bringing a stroller along, decide whether you want to check it with your other luggage, or gate check it. I generally prefer to check mine in a protected case and then carry my daughter through the airport with our ErgoBaby 360 carrier. Friends of mine like to gate check so they can use the stroller through the airport.
It's always a good idea to have a carrier or baby wrap handy. Be aware that even if you gate check your stroller when you board, sometime it goes to baggage claim instead of your gate at your destination. If you absolutely have to have your stroller with you at your destination gate, let the boarding staff know it is a necessary item.
Some airports now have family areas and private nursing rooms, so take advantage of these spaces if you have extra time before your flight or during a layover. For example, Amsterdam airport now has some very nice, brand-new facilities that cater to families.
Avoid all of the above by using a small collapsible stroller that fits in overhead bins. I haven't done this yet, but there are some very clever designs available
Boarding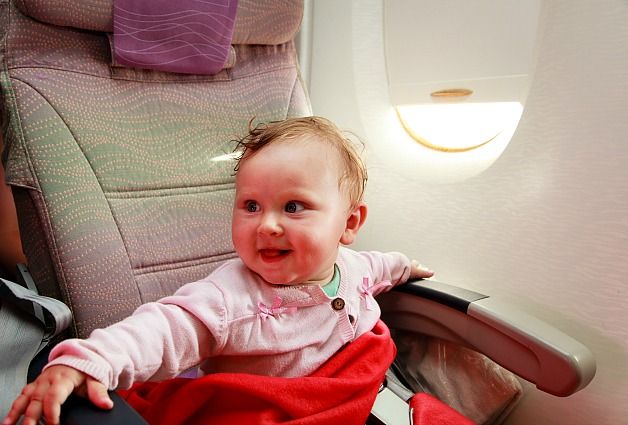 There are many people who recommend waiting and boarding last to allow your child as much time to roam and move as possible prior to getting on the plane for hours.
Perhaps this will change, but I like to take advantage of the ability to board first so I can get all my baby- related stuff on board and get organized and settled before everyone else starts claiming the overhead bin space.
In addition, my baby loves to watch people, making the boarding process very entertaining for her.
You can easily fit all you need in one carry-on, especially with the help of packing cubes to compress your clothing.
Baby essentials
Keeping your baby comfortable and happy will make the flight more pleasant for everyone. However, keeping all the stuff down to a manageable level is also important. The items below are ones that have helped me out while flying with a baby and are worth the valuable diaper bag space.
Food and nursing items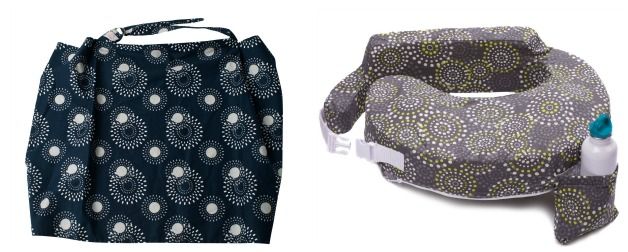 Udder Covers – Nursing Cover / My Brest Friend Nursing Pillow
You'll obviously need to feed your baby at some point while traveling. Make sure to check with your airline if you need to bring liquids for your baby's formula or other food. Airport security makes special allowances for baby needs, but make sure you follow their guidelines to avoid any problems.
Some breastfeeding moms might want to bring a nursing cover because plane seats are really close to one another, especially in economy. I've always felt more comfortable using one on planes, but if you don't feel the need, more power to you! One I like is the Udder Cover (horrible name but good product).
A travel nursing pillow such as the My Brest Friend Pillow (also a horrible name) or the Travel Boppy can also help with breastfeeding and make it easier and more comfortable to hold your child in your arms during the flight.
Diaper changing paraphernalia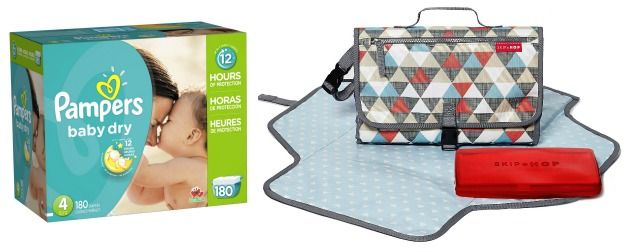 Pampers Baby Dry / Skip Hop Grab and Go Pronto Changing Station
I've found extra-absorbent diapers to be helpful when traveling. It seems my daughter goes to the bathroom even more when we fly, and you can't always change your baby when you might want or need to (take-off, landing, turbulence, etc). An example is Pampers Baby Dry.
It also helps to bring a changing mat that also allows you to store your diapers, wipes, and other changing requirements. That way, you can just grab the changing pad out of your diaper bag and have what you need.
Many bags come with items like this, or you can buy one that is sold separately, like the Skip Hop Changing Station.
Soothing items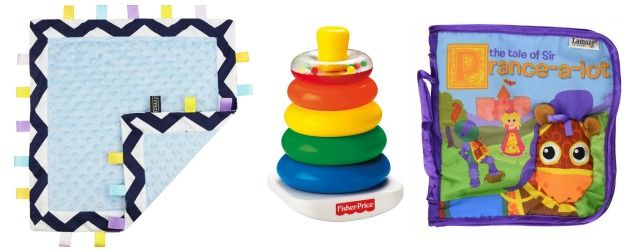 Taggies Tag Blanket for Infants / Brilliant Basics Rock-a-Stack / Soft Book
Bringing a favorite toy or blanket can go a long way toward keeping your child calm and happy. My daughter needs her pacifier to sleep (bonus that it helps her ears during take-off and landing).
I also like to bring her taggies blanket. It's versatile because it serves as distraction item—she loves playing with the tags—and it's soft and smells like home. It can also be a small extra layer if the plane is really cold.
When flying with a baby or toddler, bring a few other toys to keep your child occupied, but choose wisely. So far, simple compact items like stackable rings (without the stacker) and soft books have worked well for us, though my baby is still very young, so it's easier for us to limit toys.
Clothing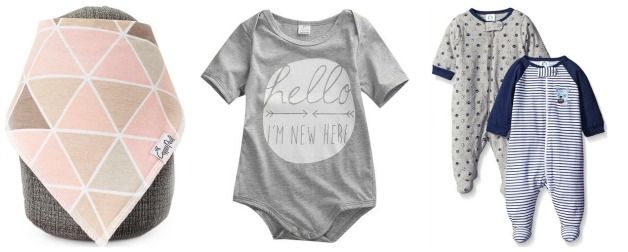 Baby Bandana / Onesies / Zip Front Sleep 'N Play
I like to dress my daughter in footed pajamas, preferably with a zipper, because they are warm, comfy, and I don't need to fight a constant battle trying to keep socks on.
Bandana bibs are smart to bring along, especially if your child is teething. They're an easy way to keep drool under control.
I also bring at least one complete change of clothes for my baby. Again, I usually pack a one-piece footed pajama and an extra onesie. This keeps things simple and takes up little space in my diaper bag.
Remember to pack a few ziplock bags to put dirty clothes in if needed.
Anti-bacterial wipes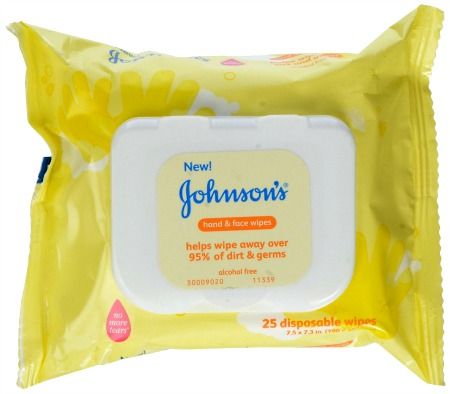 Anti-bacterial wipes can be used for hands and questionable surfaces like the tray table, seatbelt buckles, and safety card that your child will inevitably want to put In their mouth. They are multi-purpose and don't take up much space. Just bring them!
Parental essentials
If you have what you need, you're more likely to stay calm and content on the flight, too.
Water bottle

CamelBak eddy .75L Water Bottle
It's always a challenge to stay hydrated during a flight, but when you are flying with a baby, especially if you are breastfeeding, it's even more difficult. I always like to have my own water to make sure I have enough, and I use a water bottle with a straw, such as the CamelBak eddy, because I can use it one-handed and in any position.
Extra clothes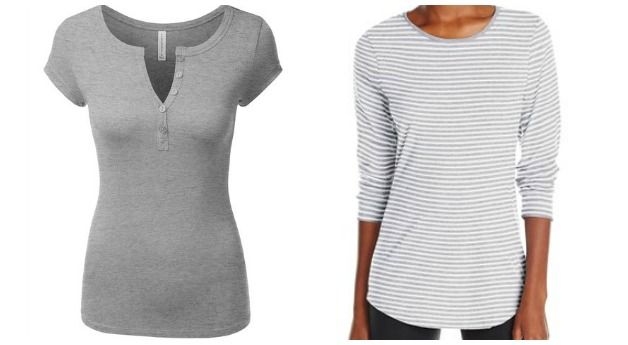 Short Sleeve Henley Tee / Long-Sleeve Crew-Neck Top
I bring an extra shirt or two in case of accidents or spit-ups. No one wants to be stuck on a flight in wet and/or dirty clothes. I try to bring something that can be used as an extra layer, or worn on it's own if needed, like a henley or a long-sleeve tee. Sometimes I'll also pack leggings or other bottoms that don't take up too much room.
Infinity scarf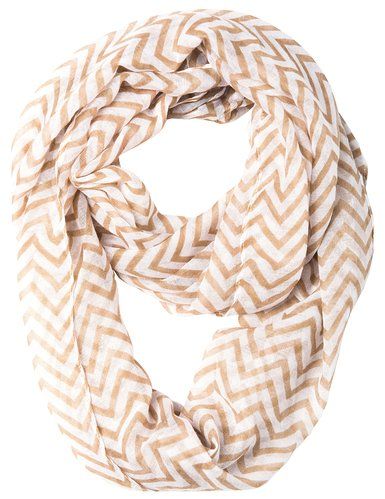 Soft Chevron Sheer Infinity Scarf
An infinity scarf will add warmth and comfort. Alternatively, it can be used to cover your baby as a blanket or to block light from their eyes. You can also tuck it under you arm to use as an armrest in a pinch.
Media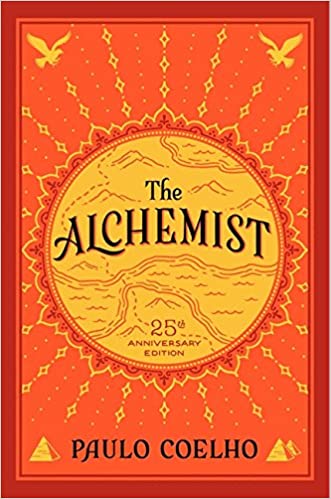 I must confess that I adore watching in-flight movies. It's one of the few places where I can watch a film and not feel guilty for not doing something else. However, it's much harder these days to be able to watch something during a flight.
To combat boredom, I usually also load my phone with interesting podcasts– easy to listen to with a baby asleep in your arms– and also bring a magazine and book. I bring a light and easy-to- read book so it's easy to get back to if you are interrupted.
Eye mask and pillow

Bedtime Bliss® Mask / Therm-a-Rest Compressible Pillow
Get sleep if/when you can! A soft eye mask helps block light from television screens and reading lamps. A foldable pillow is helpful for that purpose and also to use as an armrest if you are holding a baby.
Based on my experience, flight attendants and other airport staff go out of their way to make flying with a baby as easy as possible. For me, this has included letting us skip lines, helping with bags, giving us extra water in-flight, offering to warm up bottles, helping with the bassinet, and generally trying to make our journey more pleasant.
The most important thing you can do while flying with a baby is to stay relaxed. Your baby feeds off of your energy, so let it be positive.
---
What are you tips when flying with a baby? Share your thoughts below!
---
For more family travel packing tips, please read:
---
LIKE THIS PIC? PIN THIS PIC TO SAVE IT!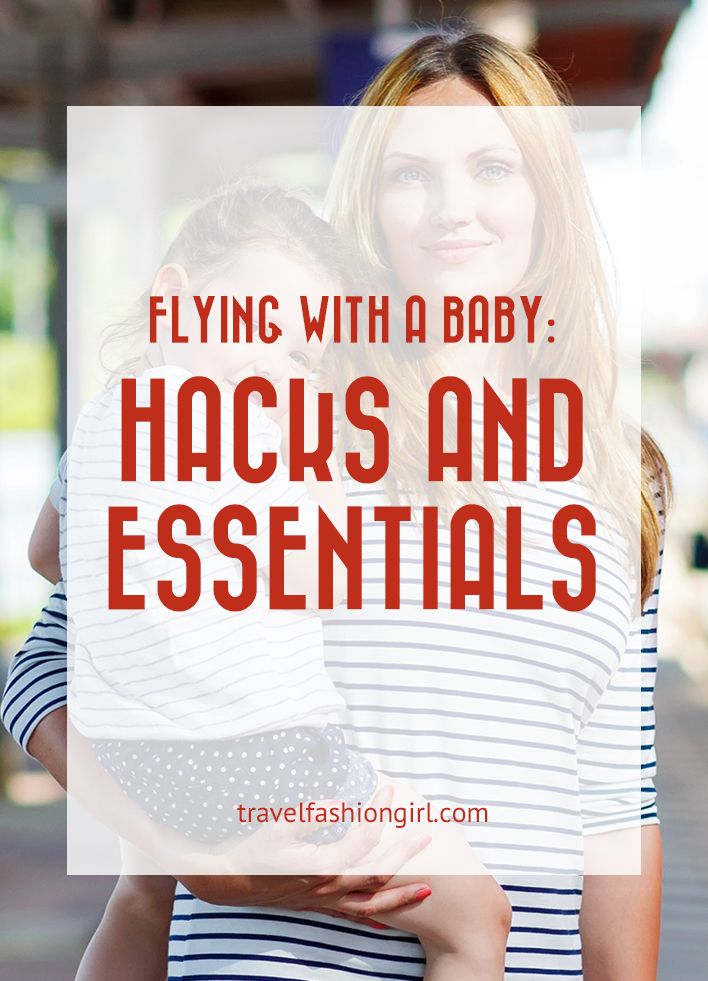 ---
Hope you liked this post on flying with a baby. Please share it with your friends on Facebook, Twitter, and Pinterest. Thanks for reading!
---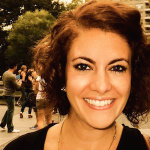 Author Bio: Emily is a lifelong travel fanatic who is constantly making additions to her "upcoming destinations" list. (Yes, she is also a list person.) She is currently based in the Netherlands, where she lives with her husband.
---