Support TFG by using the links in our articles to shop. We receive a small commission (at no extra cost to you) so we can continue to create helpful free content. As an Amazon Associate, we earn from qualifying purchases made on Amazon in addition to other retailers featured on the blog. Thank you, we appreciate your support!
Floating sunglasses. Is it possible? Yes it is. Never lose your sunglasses again! Hammock and Palms have the ultimate sunglasses for every beach bum out there. Travelers, scuba divers, water sports enthusiasts; introducing the ultimate ocean side sunglasses.
Not only do they float but more importantly, they're also polarized and cost a fraction of the price as many other sunglass brands that offer polarization.
They have super sleek styles and I know you're gonna love them as much as I have. Find out more!
---
Amazing Floating Sunglasses (Plus they're Polarized, too)
---
I recently wrote about the benefits of polarized sunglasses for women that travel. After four non-stop months in the sun and the sea this year without adequate vision protection my eyes felt scorched. They became so dry and not even eye drops made me feel better.
I waited until I got back to Los Angeles to invest in a pair when Hammock and Palms offered to hook me up with one and I couldn't be happier.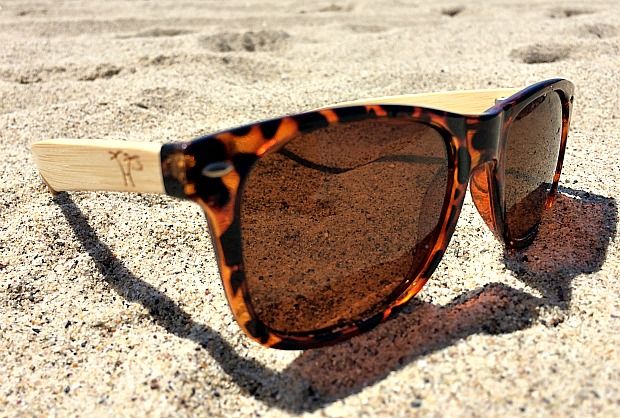 I got the leopard print Tequila Sunrise and have happily worn them all summer! I LOVE the print with the bamboo handles and even more – I love the price tag. At $75, they are a bargain price for sunglasses with polarized protection.
One thing to note is that because this style has plastic frames, they aren't floating sunglasses. But they have many more styles that are 100% bamboo and do float. I just love the print and couldn't resist! As long as they're polarized I can still enjoy the stylish benefits.
Unlike aviators, I also like the idea of wearing thicker frames like these for travel making them more durable as opposed to thinner options. So far, they've made it three months stuffed in my cute Rebecca Minkoff backpack and I couldn't be happier. (I store them in the convenient outside pocket of the bag. Love this bag!)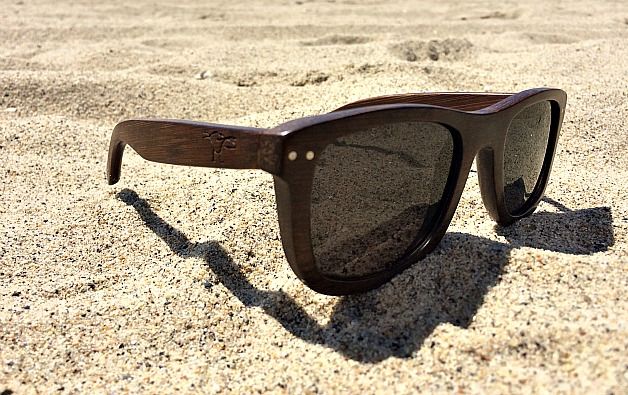 As an avid scuba diver, I also spend a lot of time in the sea and on boats. My new husband is actually a Dive Master and he's on boats even more than I am. When he found out about Hammock and Palms polarized floating sunglasses he had to have a pair.
Hammock and Palms so graciously also offered a second pair as a wedding gift (yay!) which were from the Island Drifters collection: the Old Fashioned. They're 100% floatable bamboo eco-friendly, polarized sunglasses in a thick durable style that's made for sea lovers like us.
These are also sleek, unisex, and will work perfectly during our time on boats and in the sea.
Over time I've I learned how valuable and important it is to wear sunglasses with the proper sun protection. As a long-term traveler the last thing I wanted to do was travel with a pair of $300 sunglasses that I just might lose, so I'm really excited that the Hammock and Palms sunnies not only protect my eyes, but they're actually affordable and ultra-stylish too.
Check out this website for more information Hammock and Palms. Here are top five styles: Tequila Sunrise, Island Hopper, Old Fashioned, Sky Captain, and Sunset Paradise. As a bonus, they currently have an autumn sale. Get $25 off – shop now!
---
Where would you wear these floating sunglasses? Please share in the comments!
---
For more ideas on travel accessories, please read:
---
Hope you liked this post on these awesome floating sunglasses. Please share with your friends on Facebook, Twitter and Pinterest. Thanks for reading!
---
Please note: I received two pairs of complimentary floating sunglasses from Hammock and Palms but my excitement to share this product with you is my own. I wouldn't have asked for them if I didn't think they would be awesome and they are!
---