Support TFG by using the links in our articles to shop. We receive a small commission (at no extra cost to you) so we can continue to create helpful free content. We earn from qualifying purchases made to the featured retailers. Thank you, we appreciate your support!
Convertible travel pants for women have always been a disappointment for me because I want something that is functional, flattering and durable. But it seems like you can only ever get two out of three.
Take a look on our convertible travel pants for women!
---
Why (some) Women Like (some) Convertible Pants
by Sivanny Selvakumar
---
If they are comfortable or have usable pockets, they are incredibly unflattering. If they look good, the fabric is so thin it offers no protection. Or it's tight fitting and leaves you with zipper and buckle imprints when you sit down for more than 30 seconds. You just can't win.
Or so it seemed. Prana's Monarch Convertible travel pants for women changed all that for me.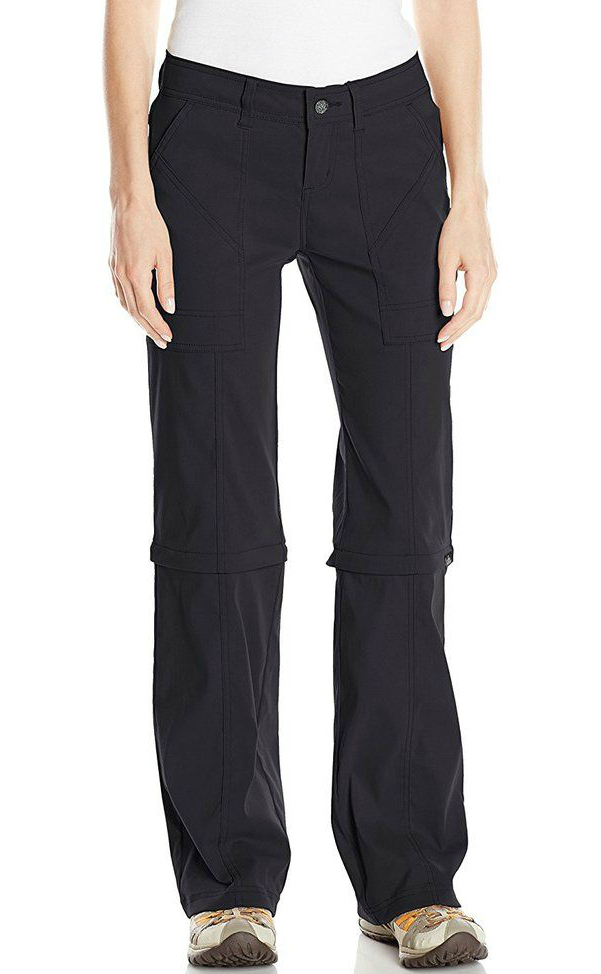 prAna Monarch Convertible Reg Inseam Pant
I've had mine for almost a year now and they've been everywhere from the streets of London to the beaches of Brazil.
Here's why I think they are unlike any other convertibles travel pants women have seen.
They zip off into knickers
When convertibles zip off into shorts, you don't save much space since a separate pair of shorts takes up so little room anyway. And when convertibles zip off into capris, you don't gain much over a pair of pants that roll up and button into place.
That's why the knicker length is perfect. They zip off just below the knee. This means that you do actually save room in your bag by not packing an extra pair of capris. And you get more airflow than you would from roll-up pants.
For Brazil, I packed the convertibles, a skort and a dress and I felt I had plenty.
Convertible pants can help you minimize your travel wardrobe. Read more tips about how to create a functional but minimalist capsule wardrobe with Pack Light Stylishly!
When full-length, they look like regular pants
They fit like low-rise, boot cut jeans. Closer fit in the butt and thighs, more roomy below the knee. In fact, they're so normal looking that I wear them with nicer sweaters or blazers even when I'm at home.
If you can forgive the shorts and sandals look (my hiking boots literally fell apart days before this picture), here's what they look like as pants.
They easily pack into a slim packing cube and hardly weigh anything at all.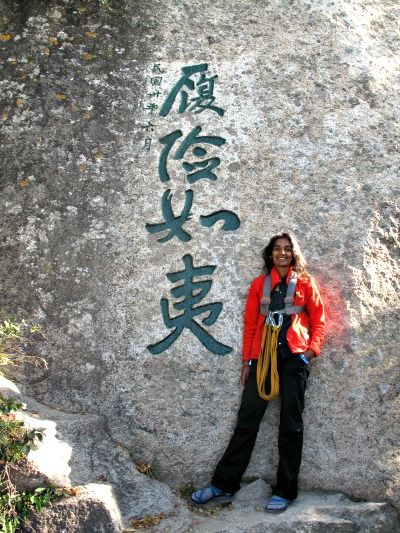 When shortened, they look like regular knickers
There are two small flaps of fabric that sandwich the zipper and totally cover them up, so you can't even tell they're convertibles when the legs are off.
Here's what they look like as knickers: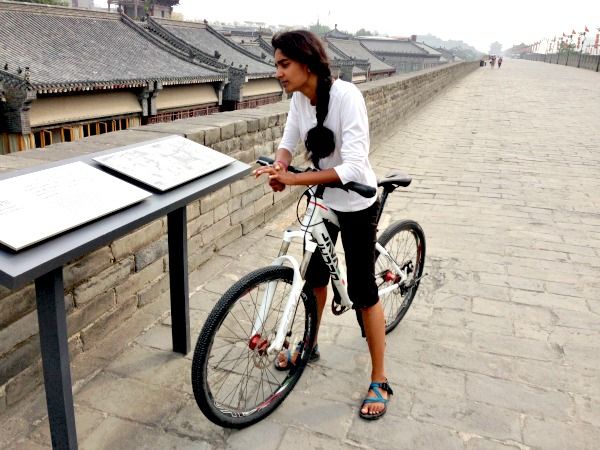 The pockets are functional and unobtrusive
You don't lose any pockets when you remove the legs.
The pockets are thin and don't add bulk. And they're really breathable because they're made from a thin, mesh fabric.
There's a very slim pocket on the right thigh that's large enough for a phone and ID. And the hip pockets are deep enough that I can put my hands in them comfortably.
They're comfortable
The zipper doesn't dig into your legs as it is below the knee, where the pants start to flare out anyway. There's a drawstring at the waist so you don't need a belt (although there are belt loops too). I've worn this on 10+ hour flights without a problem, so it passed my comfort test
The only negative thing I have to say about these pants is that the zipper does tend to catch on your knee if you are climbing over large rocks or something. It's not a problem if you're walking normally.
They zip on and off easily
I've never had to fight with the zippers to get them on or off. And as long as you're not wearing full-on hiking boots, you can remove/attach the legs with your shoes on.
The only annoyance is that I sometimes try to re-attach them to the wrong leg. If Prana could take a leaf out of the Mountain Equipment Co-op Terrena book and just make one of the zippers a different colour, these pants would be perfect!
The material is durable and water resistant
The material is what I would call "mid-weight". A little thinner than jeans, but just as durable. I've slid down rocks and bushwhacked through brambles without any damage to either myself or the pants. The thickness does make them a little uncomfortable in really hot humid weather. But if you zip off the legs, they're totally fine.
There is just enough stretch in the fabric to make it comfortable when being more active. And it's remarkably water resistant. Water beads on the surface so you can brush it away before it gets a chance to soak in. And if you do get wet, they dry much faster than jeans.
They come in petite, regular and tall
If you are on either the tall or short end of the spectrum, convertible pants that are the perfect length as pants often hit your leg at the wrong place when zipped off. So the three sizing options means you have a greater chance of finding a good fit. I'm 5'3″ and in between sizes, so I chose regular inseam because the zipper was in the right place, and I plan on getting the bottom hemmed since it's just an inch or two too long.
---
These pants are now the first thing I pack for travel or camping.
Now that we know convertible travel pants women might find flattering do exist, would you wear them?
---
To learn more about women's travel clothing, please read:
---
If you liked this post on convertible travel pants women might actually like, please share it with your friends on Facebook, Twitter, and Pinterest. Thanks for reading!
---
Author Bio: Sivanny is an outdoor and travel enthusiast who is currently exploring the natural wonders of California. Check out her blog Chime in Travel to learn more about her and her adventures.
---