Support TFG by using the links in our articles to shop. We receive a small commission (at no extra cost to you) so we can continue to create helpful free content. As an Amazon Associate, we earn from qualifying purchases made on Amazon in addition to other retailers featured on the blog. Thank you, we appreciate your support!
As a rule when shopping, I buy clothes for travel that will fit well into my existing wardrobe, are comfortable, and will last (in terms of style and quality). I do sometimes go for a trendy or bold clothing item, but I prefer to invest in versatile pieces that work at home and on the go. My first stop when looking for travel clothing is always Gap online.
---
Gap and GapFit
---
I refer to the online shop because it is my preferred method of shopping. I normally find sweeter deals, more sizes, and an overall better selection than when I go into the actual store. Plus it allows me to have my existing wardrobe on hand to see how the new piece will fit with what I already own.
They regularly offer free shipping, which enables me to order two sizes, have a mini fashion show in my closet, and return the pieces that don't work. This way I'm able to avoid impulse purchases, and for me it's a smarter way to buy clothes for travel.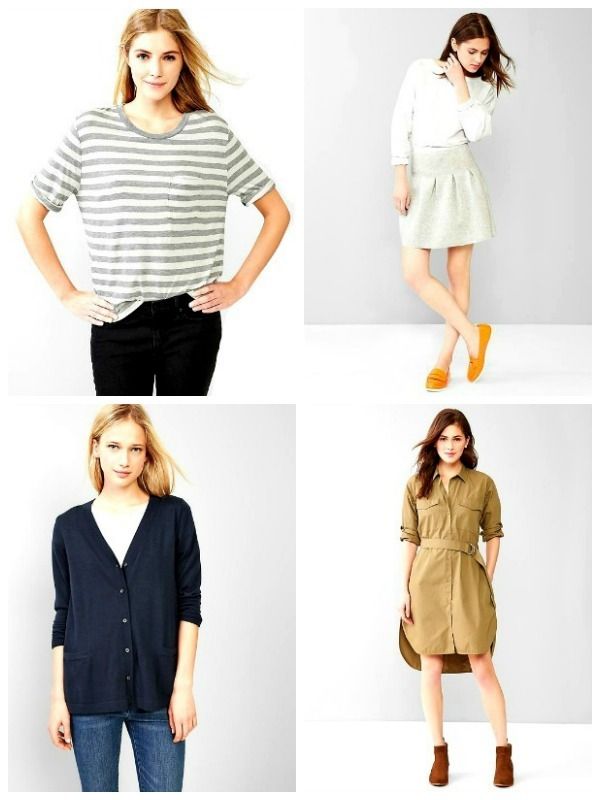 Relaxed Tee | skirt | sweater | shirtdress
Why Gap?
Generally, I find the clothes are relaxed and very easy to wear. They usually have a range of classic pieces mixed with some trends, which is the way I prefer to dress.
I also think the quality and construction of the garments are generally pretty good. There will always be exceptions, but overall I haven't had any issues with things falling apart or excessive wear.
The fabric selections are great for travel. They carry a lot of 100% cotton and even some silk, but I have bought quite a few polyester and cotton blend shirts and have loved to use them as clothes for travel.
Occasionally, you can find a merino cardigan or sweater, for a much better price than other retailers.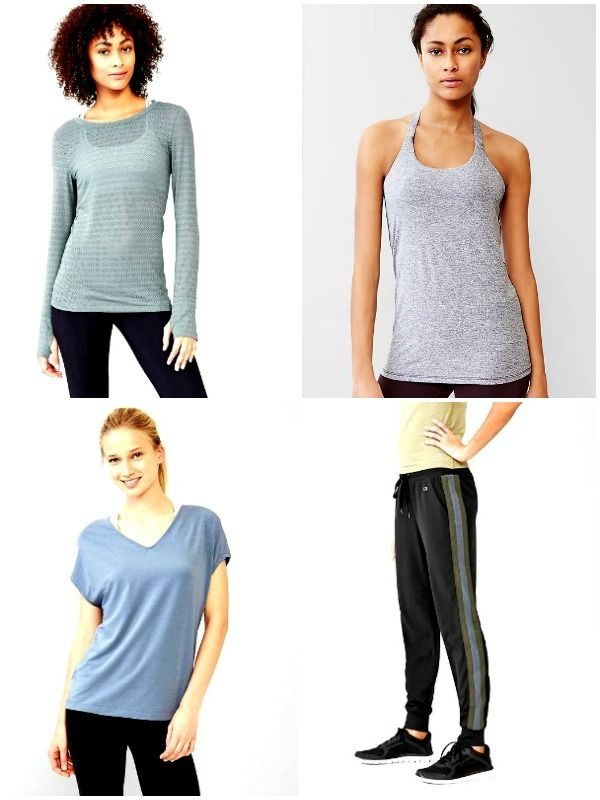 Long sleeve | Basic Tee | Tank Top | Pants 
GapFit Line
This year I discovered the GapFit line, which is Gap's version of workout wear. Basic tees and tanks are available, but they also have some interesting cuts and shapes that look good outside of the gym.
I am currently traveling with three GapFit tops, and they are taking the abuse of daily use and infrequent washings well. The added benefit of the quick dry material makes them perfect clothes for travel for longer trips and hot destinations.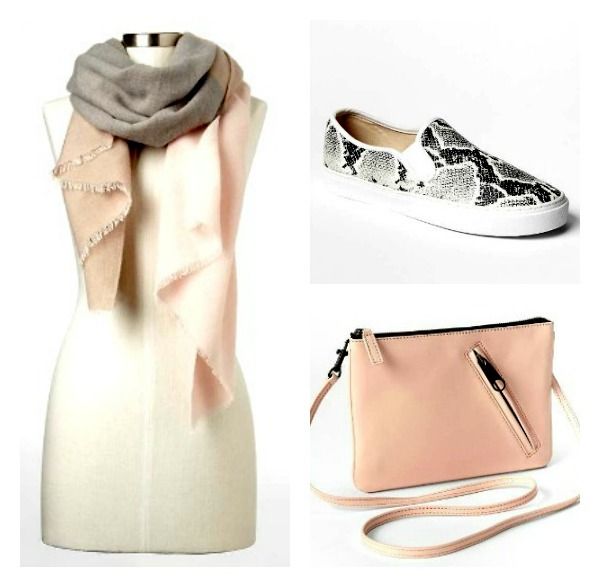 Gap's Selection of Accessories
Lately, I've been drawn to the selection of accessories available from Gap. Colorful scarfs, stylish bags, and some pretty cute shoes are introduced every season.
Although most of the shoes wouldn't have enough support for long days with lots of walking, the ballet flats or sandals could work depending on your planned activities.
---
As an added bonus, their online store regularly has big sales and promotions from 30-50% off. I never pay full price for any item. If it isn't on sale this week, you can be sure it will be in the near future. I especially like to pick up items in the off-season, with wardrobe staples going for much less than their original price.
Out of the few clothing items that are deemed worthy to make it into my bag and travel with me, at least half are from either Gap or the GapFit line. I find their clothing versatile, affordable, comfortable, and easy to wear. A perfect combo for any destination I may find myself.
What are your favorite clothes for travel? Share in the comments!
---
To learn more about our favorite clothes for travel, please read:
---
Hope you liked this post on clothes for travel. Please share with your friends on Facebook, Twitter, and Pinterest. Thanks for reading!
---