Support TFG by using the links in our articles to shop. We receive a small commission (at no extra cost to you) so we can continue to create helpful free content. As an Amazon Associate, we earn from qualifying purchases made on Amazon in addition to other retailers featured on the blog. Thank you, we appreciate your support!
In the summer, Cape Cod, Massachusetts is every New Englander's dream. Keep reading to discover Cape Code style and what to wear for all the warm weather activities you'll enjoy in this lovely town in summer!
---
Cape Cod Style
Written By: Liz Warren
---
Cape Cod is the perfect place for a classic beach vacation, complete with barbeques, sporty activities, and tons of little shops.
Your wardrobe should consist of all the standard beachy pieces, but with some New England-inspired elements.
Start by reading these general tips on packing for summer travel:
Here's what you'll need for each of the classic Cape Cod activities: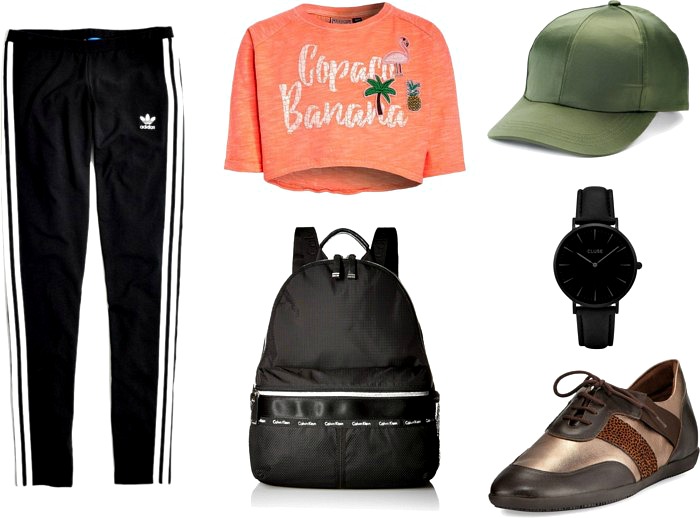 Pants | Top | Hat | Backpack | Watch | Shoes
Cape Code Style: Commuting to and from
You know the phrase "it's not the destination, but the journey, that matters?" You'll want to embrace that concept when you're making your way to the Cape!
No matter where you're coming from or which part of the Cape you're visiting, you're bound to experience some traffic. Make sure your outfit is comfortable for the hours you'll spend in a car. You can't go wrong with an athleisure ensemble that has some beachy elements mixed in.
Pair your favorite jogger pants and baseball cap with a bright, summery crop top. Converse sneakers or sandals work well, but if you really want to reflect the preppy fashion of the Cape, opt for a leather Oxford.
What are the most comfortable shoes for travel? Take a look!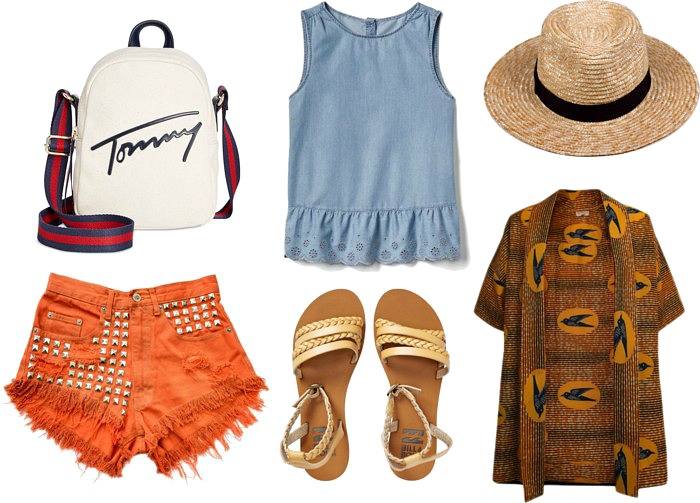 Bag | Top | Hat | Shorts | Sandals | Kimono
Cape Code Style: Backyard BBQ
Chances are that your Cape Cod cottage will have an outdoor area you can use for grilling. Keep your outfit light and fun. Try pairing a preppy shirt with a funky pair of shorts to shake things up!
Of course, if you'd prefer to wear a dress, that works, too. Whatever you choose, throw on a wide-brimmed hat to stay protected from the sun. A flowy kimono would also keep you safe – and fashionable – while out in the blazing sun.
Read this for stylish beach dresses that you can wear on and off the sand!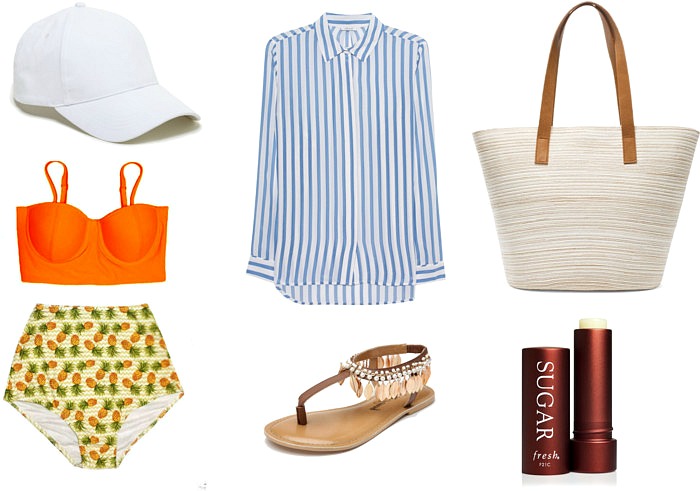 Hat | Blouse | Bag | Swimwear | Sandals | Sunscreen
Cape Code Style: Playing beach volleyball
The Cape is a popular spot in the summer, and unless you're staying at a private beach, prepare for it to be packed. Choose a beach outfit that'll keep you comfortable for hours on end, since you won't want to take multiple trips back to your cottage and risk losing your sacred spot in the sand!
This means packing layers and any form of entertainment you'll need. Grab a big beach tote and pack it with your favorite towel, book, and waterproof bag to hold your phone and keys. An oversized button down shirt is the perfect nautical cover-up for a long day on the Cape.
Here's a selection of the best beach bags and totes for a pool or seaside trip!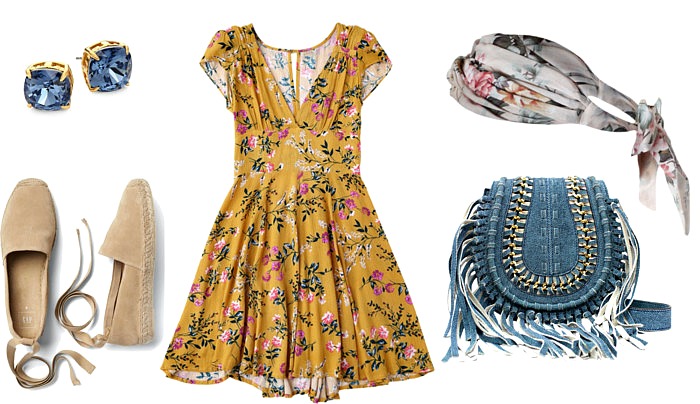 Earrings | Dress | Headscarf | Espadrilles | Crossbody
Cape Code Style: Exploring the town
Cape Cod is full of history. If the forecast is cloudy, or if you just want a break from the beach, head out to some of the historic sites sprinkled throughout the surrounding towns. Floral print dresses are really hot this year, and they're the perfect way to stay cool and stylish in the hot sun.
Try one in a bright color for a super feminine, romantic look that will perfectly complement your surroundings. A head scarf will keep your hair in place and allow you to rock your natural style without looking disheveled.
Depending on the temperatures that day, you might also want to bring a light sweater that you can tie around your waist when things heat back up.
Here's our roundup of gorgeous floral print dress options!
---
Do you have any tips on Cape Cod Style? Share them below!
---
For more North America packing lists, please read:
Suggested travel resources:
---
LIKED THIS POST? PIN THIS PIC TO SAVE IT!
---
I hope you liked this post on Cape Cod style. Share it with your friends on Facebook, Twitter, and Pinterest. Thanks for reading!
---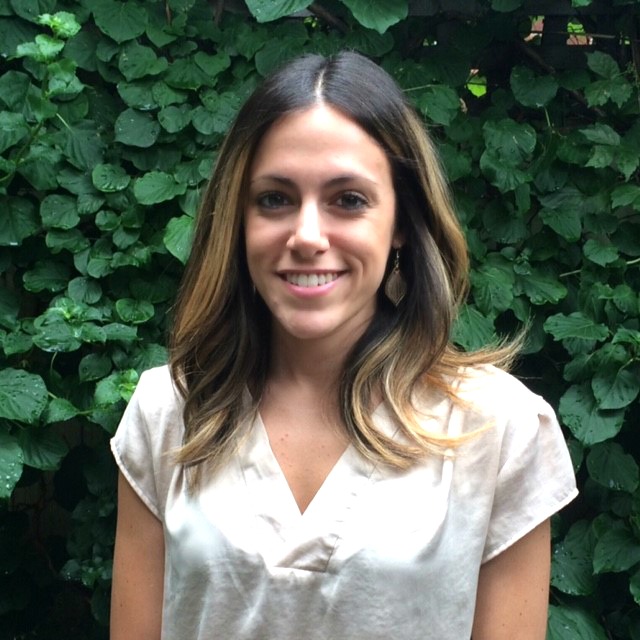 Author Bio: Liz is a Boston-based writer with a severe case of wanderlust. She loves that her job allows her to combine travel and fashion, and she's always dreaming up her next trip (and wardrobe to go along with it). Follow her stylish adventures on Instagram & Twitter.
---