Support TFG by using the links in our articles to shop. We receive a small commission (at no extra cost to you) so we can continue to create helpful free content. As an Amazon Associate, we earn from qualifying purchases made on Amazon in addition to other retailers featured on the blog. Thank you, we appreciate your support!
Ladies get more flexibility out of your bras when you travel. Don't just pack any old thing. Your bras are just as important as your capsule wardrobe if not more.
The way clothing fits is one of the most important principles when planning a capsule wardrobe. Learn more about how the wrong bra size can ruin your outfits.
Convertible bras are a good start but other ways can you save space and maximize what you pack? Keep reading to find out!
---
Best Travel Bra Options
---

Yummie Day Bra | Nordstrom Day Bra | Curvy Couture Wireless Bra
Bralette
While not ideal for all women, seamless and wireless bralettes like the one shown above are a wonderful everyday option for women with smaller busts or for women with larger busts looking for a comfortable bra on relaxed travel days.
Bralettes are a good layering piece under camis and backless dresses while taking up less space in your suitcase because they have soft cups and no underwire.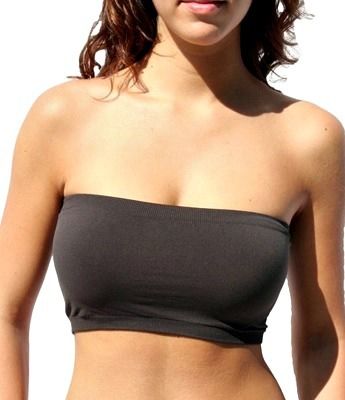 Similar to a bralette, a seamless bandeau can also work for some female travelers as an alternate to a traditional bra.
But if bralettes or beandeaus aren't an option for you, take a look at the next option: wire-free bras.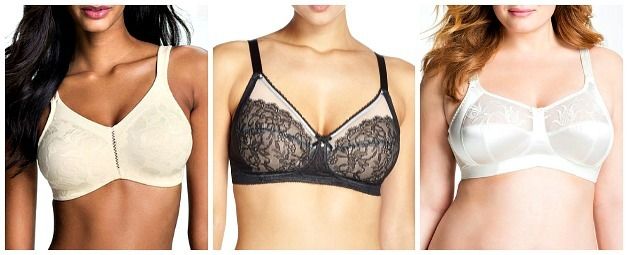 Wacoal Soft Cup Bra | Wacoal Wireless Bra | Elomi Soft Cup Bra
Wire-free Bras
I thought wireless bras only worked for A cups until I read these tips on how to build a plus-size capsule wardrobe.
I've been obsessed with finding the perfect one ever since. Not having an underwire not only helps save space but they also offer more comfortable option for plane rides, long transportation journeys, and when traveling to incredibly hot destinations.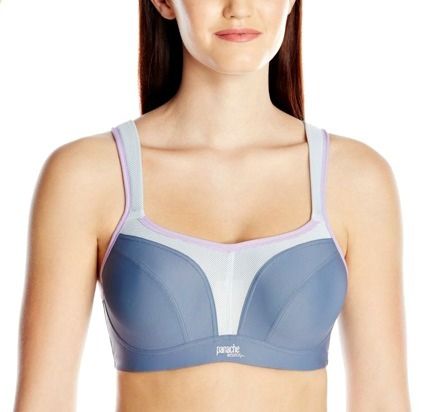 Underwire sports bra
A supportive sports bra is good for travelers that like to workout and that require underwire regularly. By having a supportive sports bra this can also be worn with other clothing as well.
I've sat on the beach and watched enough travelers work out to know that the majority of women really need some support. Most fitness brands seem to offer wireless sports bras which are great unless you need support in your workout activity.
To get the most wear under your clothing, choose a neutral color that won't show.
I use this Panache underwire sports bra but they also have a wireless version, too.
Travel tip: if you're headed on safari or on an overland journey make sure to take a sports bra that keeps you in place for those long bumpy rides!

Freya Swim Top | Body Glove Underwire Bikini | Roxy Tri Bikini Top
Bikini Tops
Headed to the beach? Bikini tops can easily replace most if not all your bras.
Similar to the sports bra, make sure you have bikini tops that can be worn underneath most of your tops and dresses. Try choosing a solid black bikini top with a printed bikini bottom and choose alternating pieces to make the most of two sets.
There are more options for girls that don't need support but there are several brands with extensive sizing for women that need underwire. Ideally, you should choose swimwear based on your bra size not a small, medium, large if you want the most functional (and flattering) fit.
I recommend Freya, Body Glove, and Figleaves for bra-sized bikini tops with the most diverse cup options.
Tip: if you only need a convertible bra for one item in your suitcase why not choose a convertible bikini top instead that you'll be able to wear more than once.

Vacay Halter Top | Athleta Rib Optimism Tank | Bravissimo Strappy Top
Tops with Built-in Bras
Another option to lessen the amount of bras you pack are camis and dresses with built-in bras.
Vacay Style, Athleta, and Figleaves all have tops with these options and even a larger chested woman may be surprised to find something that works.
While you may not want to go horseback riding in something like this, they should usually be sufficient for general sightseeing or relaxing on vacation.

Freya Strapless Bra | Fantasie Underwire Molded Bra | Elomi Seamless Bra
Traditional Bras
Sometimes you'll only be able to pack traditional travel bras. If this is the case for you, make each and every item count. Pick the best travel bra opt for neutral, versatile styles. Three is the magic number for bras.
You should definitely have at least one "nude" bra (the color that is closest to your skin tone) as it's the most versatile color and can be worn underneath all clothing.
If this bra is a convertible, even better! If your top have a variety of straps and back openings this is particularly important. Choose bras that can be worn under all or most of your clothing.
Learn more about the three bras every women should have in her suitcase!
---
What type of bra is the best to wear when traveling? Comment and share!
---
For more tips on travel underwear, please read:
---
LIKED THIS POST? PIN THIS PIC TO SAVE IT!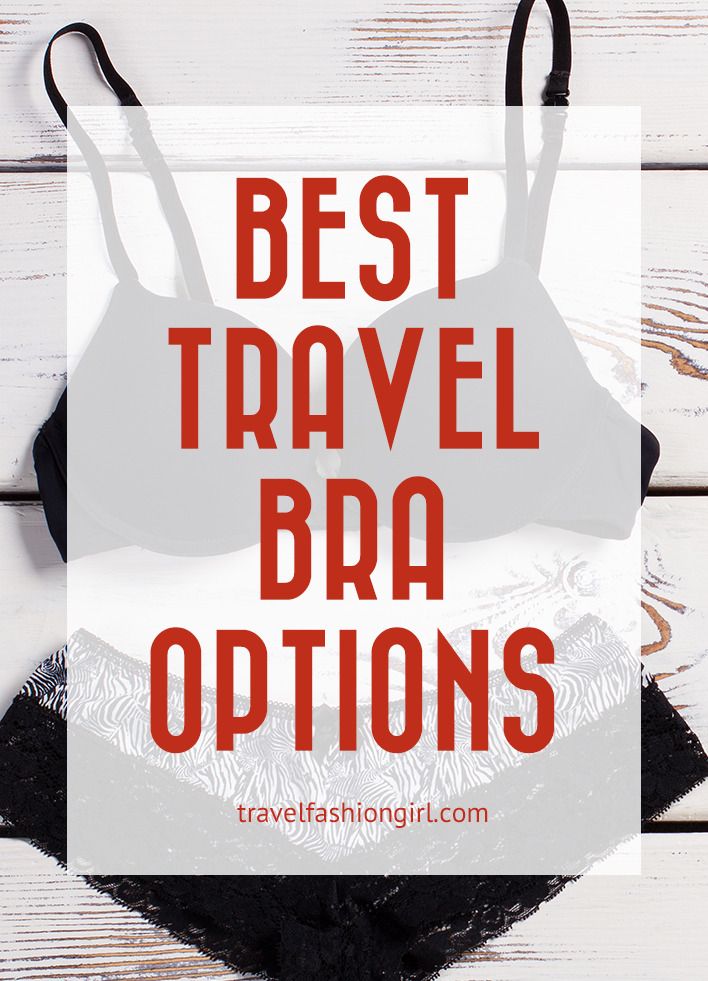 ---
Hoped you liked this post on best travel bra options. Please share with your friends on Facebook, Twitter, and Pinterest. Thanks for reading!
---