Support TFG by using the links in our articles to shop. We receive a small commission (at no extra cost to you) so we can continue to create helpful free content. Thank you, we appreciate it!
Most travelers might not give a pharmacy a second glance unless they feel ill or need the ever important yet easily forgettable toothbrush. But don't make the mistake of skipping a trip to a local pharmacy on a trip to France. That's where all the best French beauty products are hidden!
The beauty obsessed have already found out that French pharmacies are more than just vitamins and cold medicine: they are skincare sanctuaries.
From moisturizer to lip balms, no one has mastered the art of skincare products like the French. With the best products available at the pharmacy obtaining that enviable flawless skin that every French woman seems to have (and we all want!) can be more affordable than you thought.
Navigating through the skincare section can be overwhelming with a myriad of creams, cleansers and toners to choose from but here are some of the best French beauty products that every female traveler should add to their beauty bag.
---
Best French Beauty Products
Written by: Gretchelle Quiambao
---
➊
Bioderma  Crealine H20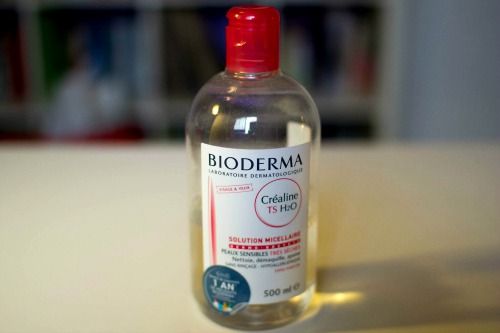 This eau micellaire, or cleansing water, has recently become a cult classic in the beauty world but French women have been using this for years to gently cleanse the skin without using water to keep their skin from getting too dry. This product is perfect for traveling as it can be used for multiple purposes. It makes for a thorough makeup remover and has been known to melt away even the most stubborn of waterproof mascara. In a pinch this can also be used as an alternative to a regular face cleanser. Best of all you don't need water to use the product and it does not leave the skin with an oily residue that most makeup removers leave making it one of the best French beauty products for women on the go!
➋
Embryolisse Lait-Crème Concentre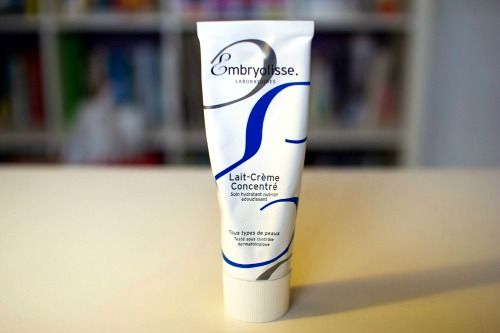 This cream is another French skincare staple that has earned itself a cult following. This makeup bag essential is another multipurpose item that makes for the perfect traveling moisturizer. The cream can be used as a facemask for when your skin is feeling particularly dry so it is great for a post-airplane skin quencher. The cream can also be used as a cleansing lotion to remove makeup and as a shaving cream. Its versatility does not stop at the many ways it can be used but also that it can be used for all skin types. Packed with fatty acids and vitamins it can help hydrate dry skin, is not too oil based for oily skin, and can soothe sensitive skin.
➌
Nuxe Reve de Miel lip balm
Dry lips can be a constant problem when traveling as being on a plane and changes in weather from destination to destination can cause dehydration. This French lip balm hydrates without leaving a film over the lips or being too glossy. A little goes a long way with this product, as it is thicker than your average lip balm. A favorite among makeup artists as well because the balm goes on matte so it's perfect to wear under lipstick.
➍
Avene Thermal Spring Water
Evian facial spray has always been a post-flight favorite for travelers but Avene could be edging it out of travel makeup bags. This face mist refreshes skin and helps to soothe irritation. Perfect not just for reviving tired airplane-worn skin but great to soothe sunburns or itching from allergies.
➎
La Roche-Posay Effaclar Purifying Gel Cleanser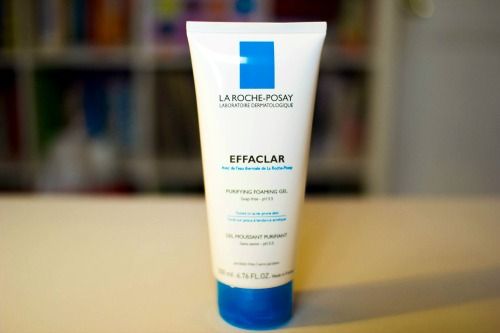 The brand's Effaclar DUO Acne Treatment is probably the most popular product but their cleansers should not be passed up. French women know that next to moisturizing, cleansing is the key to having flawless, radiant skin. Using gentle cleansers keep skin from getting too irritated and for the acne-prone La Roche-Posay's cleansers are gentle yet effective.
---
On your next stop to France don't forget to take a peak around a pharmacy to pick up some or all of these essentials. Pretty soon you'll be booking a trip to Paris just to restock your beauty stash!
What are your best french beauty products picks? Share in the comments!
---
For more Paris tips, please read:
---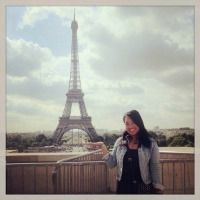 Author Bio:
Gretchelle Quiambao is a grad student from Los Angeles and runs the blog, OH, fancy. She is always looking for her next adventure and the perfect slice of cake.
You can follow her on Instagram and Twitter.
---