Support TFG by using the links in our articles to shop. We receive a small commission (at no extra cost to you) so we can continue to create helpful free content. As an Amazon Associate, we earn from qualifying purchases made on Amazon in addition to other retailers featured on the blog. Thank you, we appreciate your support!
A well-groomed look is an essential accessory for a stylish travel wardrobe. However, you don't need an arsenal of makeup to look put together. One of our favorite ways to achieve a flawless finish? Awesome brows! Here are some tips on the best eyebrow makeup for travelers!
---
Best Eyebrow Makeup for Travelers
Written By: Kate Langille
---
Recent makeup and fashion trends have been borrowing from decades prior, leading to a sort of melting pot of an anything goes sense of personal style. I think the same can be said with confidence for eyebrow styles.
From high maintenance Kardashian-esque "Instagram brow", full, "natural" power brows borrowing from Audrey Hepburn's era, shaved and fully drawn on brows, skinny brows, straight brows, tattooed brows (yes, and it's becoming increasingly popular). It can all become a bit confusing as the amount of products can be dizzying and expensive.
Keep your products portable and minimal while achieving your signature brows on the fly with our top picks for best eyebrow makeup for travelers.
Having a little definition and hold is especially helpful for women like me who inherited their Dad's long, unruly brows.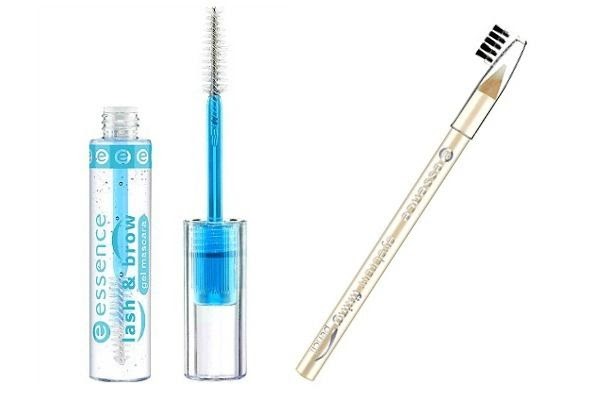 Essence Lash & Brow Gel | Eyebrow Fixing Pencil wax
Low Maintenance
You can achieve definition with simplicity and minimal effort. If you leave every other brow product at home, just be sure to either get them waxed or groomed as you normally would before your trip.
I would take with you a clear mascara or brow gel, I like Essence Lash & Brow Gel or their Eyebrow Fixing Pencil wax. Clean off the edge of the wand, sweep through your hairs to achieve your desired shape, and you're done. Using wax pencils is just as easy, just be sure the blend through with a stiff brush or your fingertips afterward.
You could even use a smidgen of hairspray, or a dab of Vaseline on a spoolie brush and to cut down on product you have to lug in your toiletries. The best eyebrow makeup for travelers is the product styles with dual uses –  key when keeping your bag light, everything counts!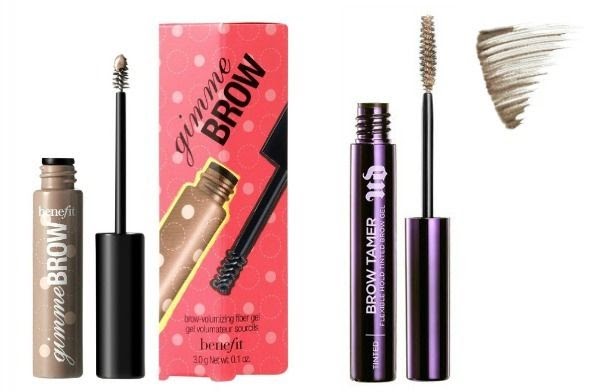 Benefit's Gimme Brow | Urban Decay's Brow Tamer
Medium Maintenance
Natural eyebrows are beautiful, but of course not everyone can grow or groom their eyebrows to the desired effect. As the saying goes, eyebrows are sisters, not twins!
To achieve a bit more fullness and symmetry, choose a brow plumper, like Benefit's Gimme Brow , which adds little fiber like hairs to fill in any gaps or thin spots. If you are happy with the fullness of your brows like I am, use a tinted eyebrow gel, available in all price ranges and shades.
I'm a fan of Urban Decay's Brow Tamer in taupe for its color, hold, and my undying allegiance to the Urban Decay brand.
Brow pencils come in every brand and are a makeup travel staple. Choosing the right shade can be tricky since many pencils run on the warm side or turn up almost in a reddish tone on blondes and deep-brunettes.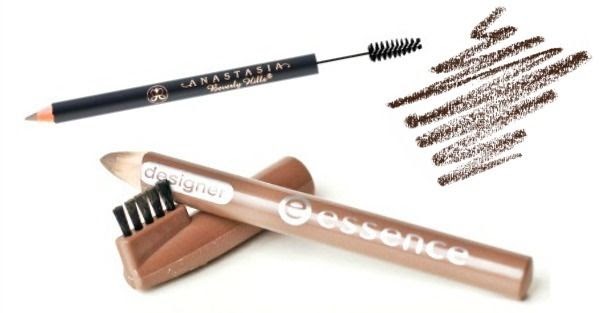 Eyebrow Designer Pencil | Anastasia Beverly Hills Perfect Brow Wiz
Once again I choose from the Essence line, the Eyebrow Designer Pencil, which is my perfect shade, long lasting, and has a little brush on the end for blending.
On the higher end side, Anastasia Beverly Hills Perfect Brow Wiz is hugely popular and many women swear that it's the best eyebrow makeup ever (TFG included!) and comes in a variety of shades, doesn't require a sharpener, plus has a really useful spoolie on the end.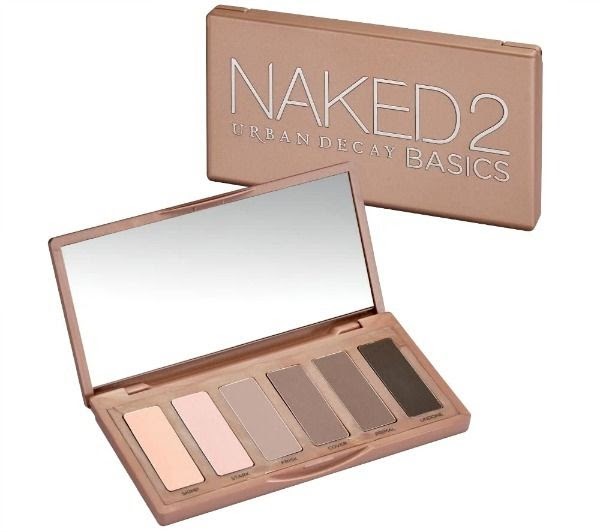 To keep it super simple but looking polished, include an eyeshadow in your makeup that can be used in the brows with an dual use eyeliner angle brush. I love the taupe shade in the Naked Basics palette, another travel staple of mine and favorite of TFG.
Eyebrow Enthusiasts
Anastasia Beverly Hills Dipbrow Pomade / NYX Tame and Frame
High Maintenance
To keep this truly portable and carry on bag friendly, I lean towards taking only two products with me, along with my eyebrow maintenance tools (see above).
For taming, adding definition, and color, I love my Anastasia Beverly Hills Dipbrow Pomade. This is trickier to work with and recommended for those a little more experienced with makeup, but the effect with an angled brush and light hand is gorgeous. You can find dupes of this product in less expensive brands, comparable is the NYX Tame and Frame.
I deposit a small amount into a small jar or a spare contact lenses case for portability and space saving. I would also include a brow gel, clear or tinted depending on the occasion or my mood. Or, a pencil or powder, and a gel or wax. I like to switch my routine up often so the choice of products is yours, but try to keep it minimal and easy for yourself.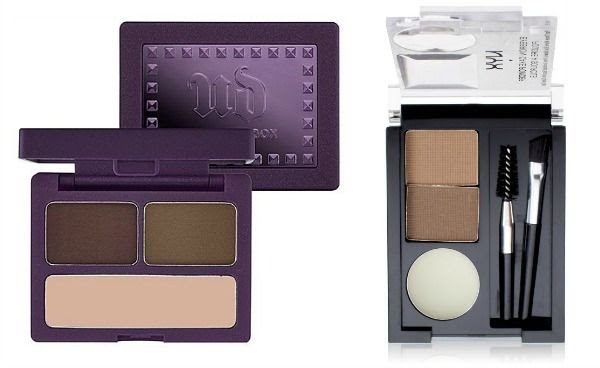 Urban Decay's Brow Box / NYX Eyebrow Cake Powder
All in one brow kits are also some of the best eyebrow makeup options for travelers because they offer extra portability and versatility are your best bet.
My personal favorite is Urban Decay's Brow Box, which includes two magnified mirrors, two angled brushes, mini tweezers, brow wax, and two shades of brow powders. I often use the powders for eyeshadows and the little brushes for my eyeliner. Amazing.
Many drugstore brands now carry similar kits, such as NYX. For longer trips, or on the road maintenance just because I lean towards almost overdoing it with my makeup kit, if I already have a kit with tweezers, like my Brow box, I will bring along a spoolie or clean mascara wand to brush up the brows and a set of small eyebrow scissors to trim any too long hairs. It is simple and can make a huge difference.
Happy BROWsing!
TFG is currently obsessed with the Anastasia Travel-Size Brow Kit! Perfect brows, minimal space!
---
What do you think is the best eyebrow makeup for travelers? Comment below!
---
For more travel makeup suggestions, please read:
---
Hope you enjoyed this post on the best eyebrow makeup for travelers. Please share it with your friends on Facebook, Twitter and Pinterest. Thanks for reading!
---

Author Bio: Kate is a small town girl looking to explore the world on a budget with a carry on bag in hand, all while looking smugly proud of her packing skills. Traveling internationally since 2008, Kate has stayed in dive hostels to high end hotels with every mode of travel getting her there. Kate has a passion for makeup, skin care, hair care and is obsessed with finding the best way to take her beauty routine in the road with her.
---