Support TFG by using the links in our articles to shop. We receive a small commission (at no extra cost to you) so we can continue to create helpful free content. We earn from qualifying purchases made to the featured retailers. Thank you, we appreciate your support!
It's not unlikely that every year I will find myself in 4 time zones in a span of 2 weeks. With the jet lag, the subsequent sleep deprivation and the change in temperature between cities, I can't rely on hotel amenities to keep my skin from freaking out. I hate the thought of losing my luggage in transport so wherever I can, I'll opt only to take a carry on.
---
Weatherproof Travel Beauty Products
---
I like to think I travel with efficiency and so all the travel beauty products I bring along with me have to multi-task and perform under all conditions. I travel from Sydney to Hong Kong to LA to Toronto winters and as basic criteria, all the products need to perform regardless of the climate i.e. it needs to fight Hong Kong humidity and keep my skin dewy and fresh in -30 degree temperatures.
And so here we have it, my: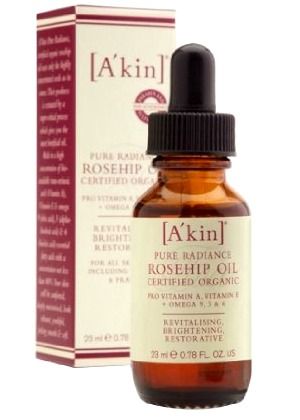 Rosehip Oil
I first discovered Rosehip Oil when I worked at a natural skincare company. It's now a product that I never run out of because it is so versatile and effective in any climate. This 100% organic bottle of goodness can be used as a cleansing oil, moisturiser, eye makeup remover and it can help reduce the appearance of scars and calm redness.
Tips: In cold and dry weather, I'll add a few drops of this in with my day cream. At night, I'll use it as a serum under a night cream. In the warmer temperatures, I'll use rose hip oil on its own at night. If I have a sun burn or GHD burn, I'll add a few drops on my skin to calm the redness.
To keep my bags light, I'll use Rosehip oil as a makeup remover as well. Because it's so gentle, it removes all my eye makeup. Place a drop or two on a cotton bud and swipe where needed. It's the ultimate of my go to travel beauty products.
There are a few good brands out there including A'kin Rosehip Oil, Rosehip Plus and Trilogy.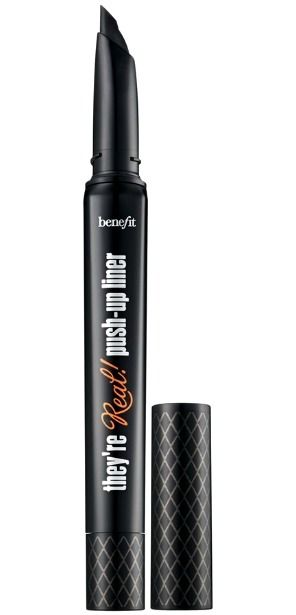 Waterproof Eyeliner
I need to place emphasis on 'waterproof' here because whether it's snowing or humid outside, waterproof eyeliner is key to flawless makeup that stays put. Apply 'They're Real Push-Up Liner' by Benefit for drama or opt for Max Factor's Colour X-Pert if you're after a day look.
Depending on how you apply your eyeliner, you can get away with not wearing mascara. I always prefer to have little wings at the end. Either way, I put both of these brands to the test…through sweat, wind and tears – both passed.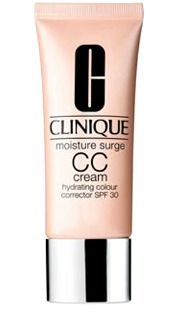 CC Cream
If you shudder at the thought of wearing makeup in 30+ degree heat, CC creams are one of the best travel beauty products for you. In tropical temperatures I typically don't bother wearing any base but the Clinique Moisture CC Cream gives me the SPF 30 I need and evens out my skin tone. It's the base for the no make up make up look.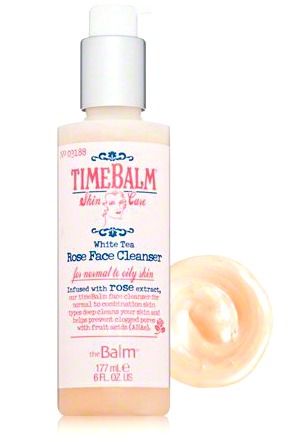 Time Balm is a face AND body primer (similar item)
Primer
Want your makeup to really stay put? Use a primer. This one by Time Balm is a face AND body primer (similar item) meaning it works double time to keep skin looking smooth. Use it on your face to help your foundation or CC cream stay put.
If you're wearing eyeshadow, put some primer over your lid to prevent creasing. For summer nights out, put some on your legs for that soft silky finish.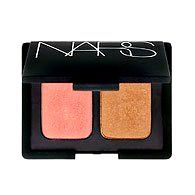 Bronzer/Blush
Whether it's winter or summer, a bit of bronzer and blush goes a long way. Why? Because it puts warmth on your face, giving it a healthy glow wherever you are.
Tip: Use a shimmery bronzer if you're going to dust it all over your face. Opt for matte if you intend on using bronzer for contouring. Blush should be applied to your cheekbones.
The Laguna/Orgasm combo by Nars is universally flattering.
---
Got any travel beauty products to add to the list? Share in the comments!
---
For more travel beauty products and tips, please read:
---
Hope you enjoyed this all weather guide to travel beauty products. Share it with your friends on Facebook, Twitter and Pinterest. Thanks for reading!
---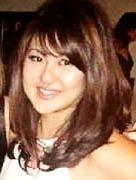 Author Bio: Iona is the beauty editor over at 30everafter.com. When she's not giving beauty tips to strangers on the street, she's either traveling, writing or lounging at the beach with sunhat and SPF 50+ sunblock in tow. Visit the website for makeup tips for date night, sleep overs and weekend getaways. Tweet her at @thirtyeverafter or follow us on Instagram @30everafter.
---