Support TFG by using the links in our articles to shop. We receive a small commission (at no extra cost to you) so we can continue to create helpful free content. As an Amazon Associate, we earn from qualifying purchases made on Amazon in addition to other retailers featured on the blog. Thank you, we appreciate your support!
When I first found out about Vacay Style I knew they had something special. After launching their latest collection, St Barts, they've proven it. Find out why their beach vacation clothing is a must have
---
Beach Vacation Clothing that Saves Suitcase Space
ADVERTORIAL
---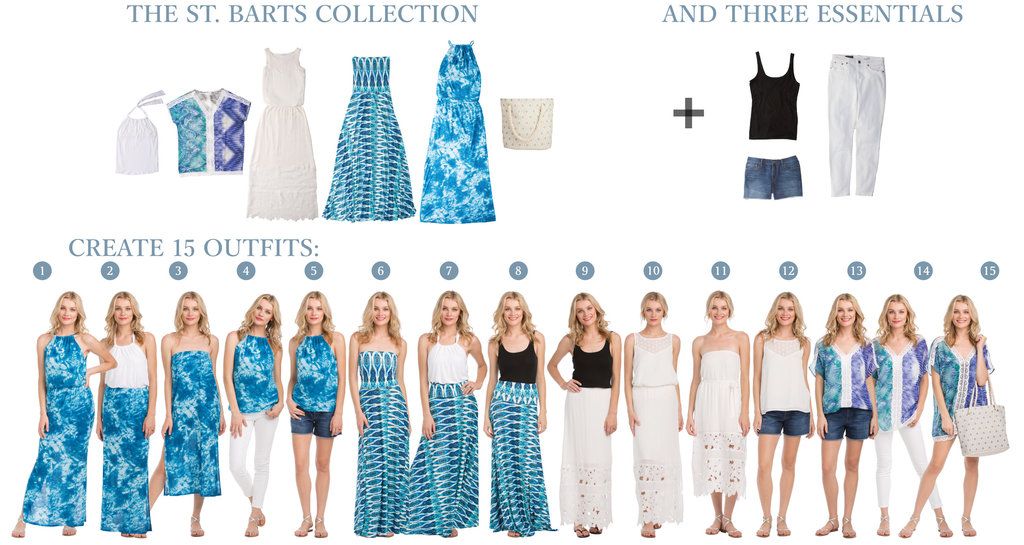 Every woman wants to look her best on vacation, but who has the time to pull all the looks together? Vacay makes packing a breeze!
I used them as my honeymoon clothes in the Maldives!
Vacay is the first company to help you easily curate a beautiful selection of outfits for your next vacation.  They currently offer six beach vacation clothing collections making it easy to find one that is right for your style. 
You simply visit www.vacaystyle.com and select the collection that best suits your personal style.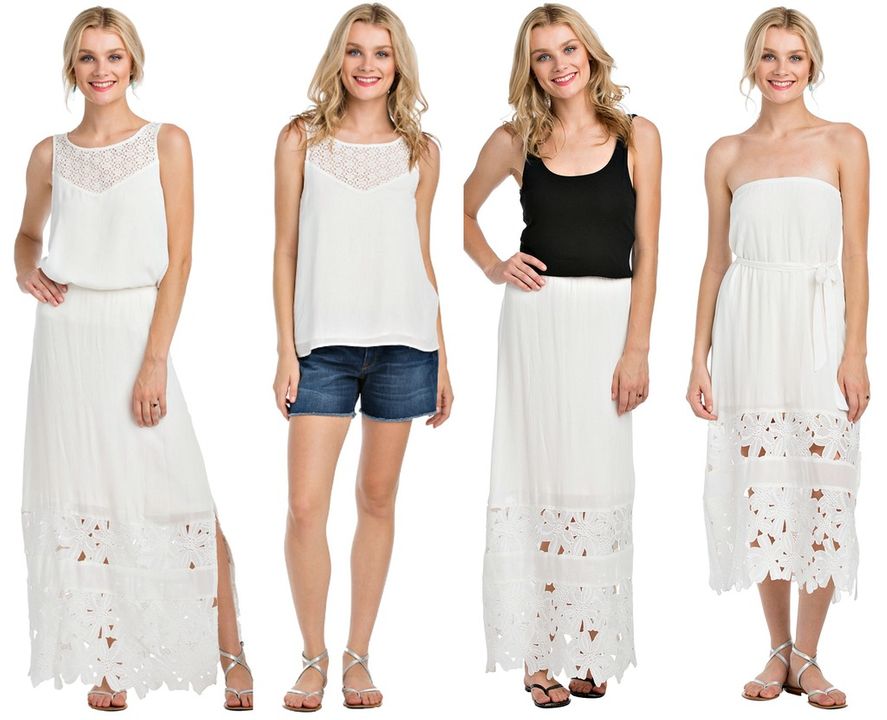 The genius designers at Vacay Style plan all their capsule wardrobes to fit a Minimalista style and then make them versatile enough so you can add a few wardrobe staples of your own.
Select five or six of their beach vacation clothing items plus add in three of your own go-to items like a solid color tank and shorts you will have 12 or more stylish outfits.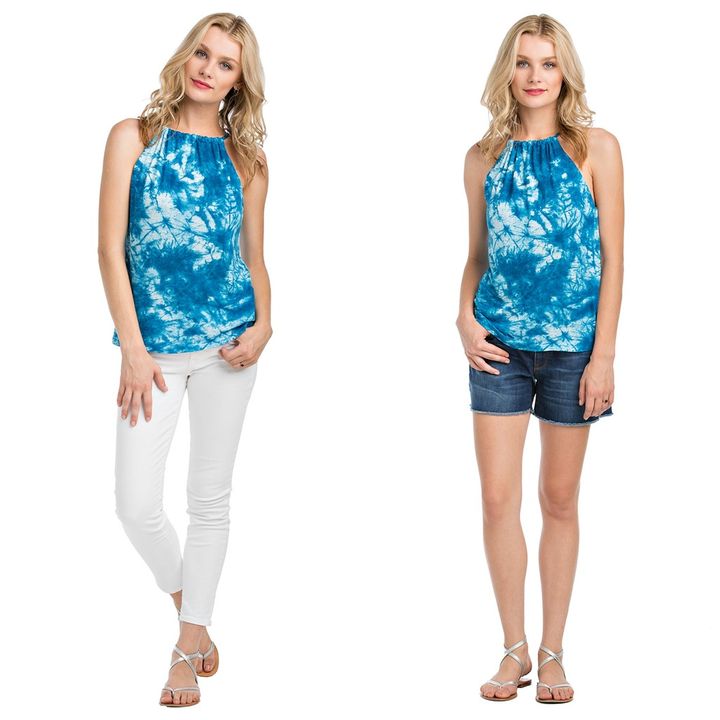 No need to buy an entirely new vacation wardrobe every time. All you need is five pieces and combine them with a few of yours to achive a travel warddrobe fit for  a queen.
Vacay Style's concept is based on five-piece collections that you can mix and match to create endless travel outfits. Each item is well thought out and most pieces have different roles to play in your travel wardrobe.
What a fabulous concept! You have to read how this beach vacation clothing idea was created!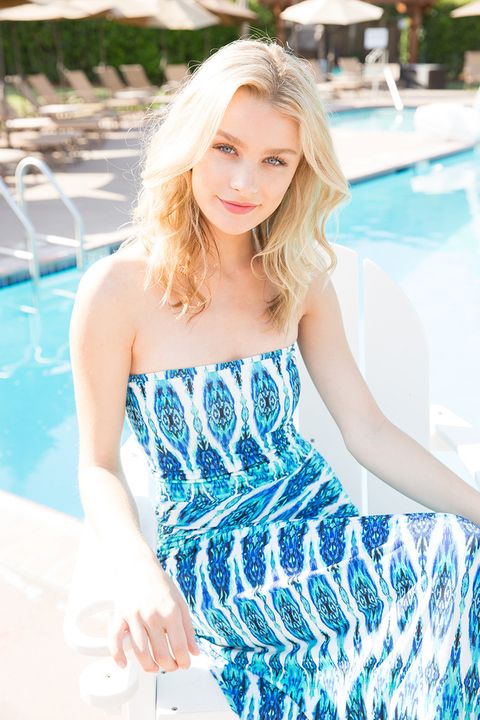 Vacay easily fits into a standard size carry-on and works with one shoe color. The fabrics are wrinkle-resistant so you can pull the items right out of your suitcase and they're ready to wear.
The collections are American made in San Francisco and named after the designer's favorite exotic locales.
Plus, they just added two brand new collections – St Barts and Tahiti.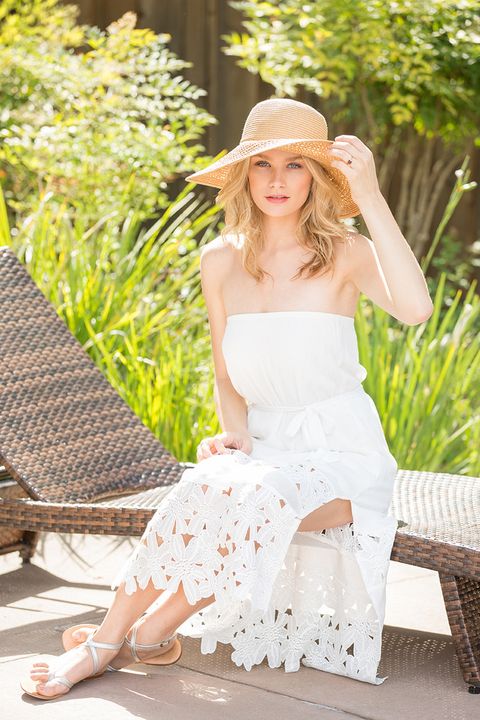 In addition to their innovative pre-made capsule wardrobes for vacation, there is one more thing that makes Vacay Style rise above the rest: their two-piece sets.
My favorite clothing style is their MAXi dress. Instead of having a single long garment they offer MAXi dresses that consist of two-pieces that can be worn together as a dress or worn separately with other beach clothing items to create unique outfits. GENIUS!
Talk about maximizing valuable suitcase space and making the most out of each clothing item.
Read my full review on their 2-piece dress sets to learn more!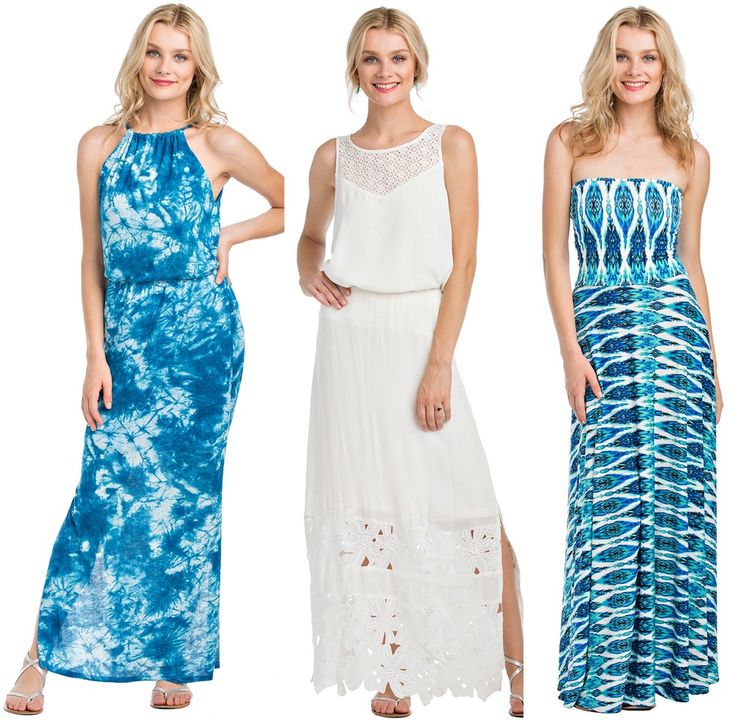 2-Piece MAXi Dress |  2-Piece Lace MAXi Dress | Convertible Dress
The clever designers at Vacay Style had even more tricks up their sleeve for their latest (and truly greatest) St Barts capsule collection. 
Three out of five items are completely versatile:
2-Piece St Barts MAXi Dress: features strappy top plus maxi skirt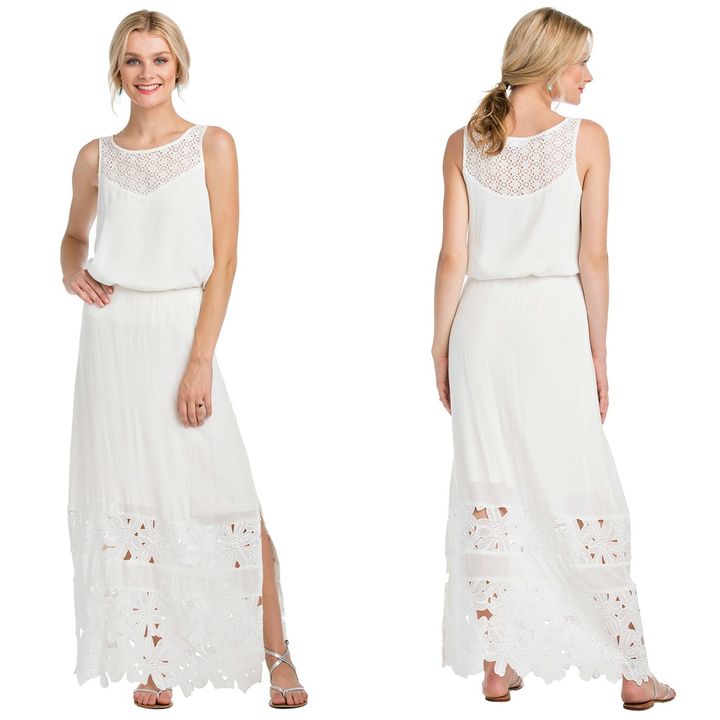 2-Piece Lace MAXi Dress: features pretty lace top plus maxi skirt that can also be worn as a strapless dress and maxi skirt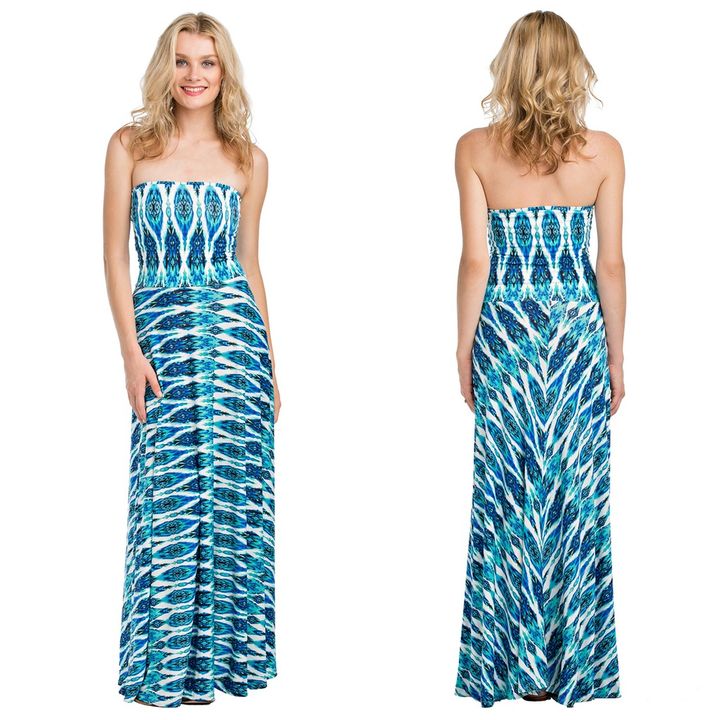 St Barts Convertible Dress: can be worn as a strapless dress and maxi skirt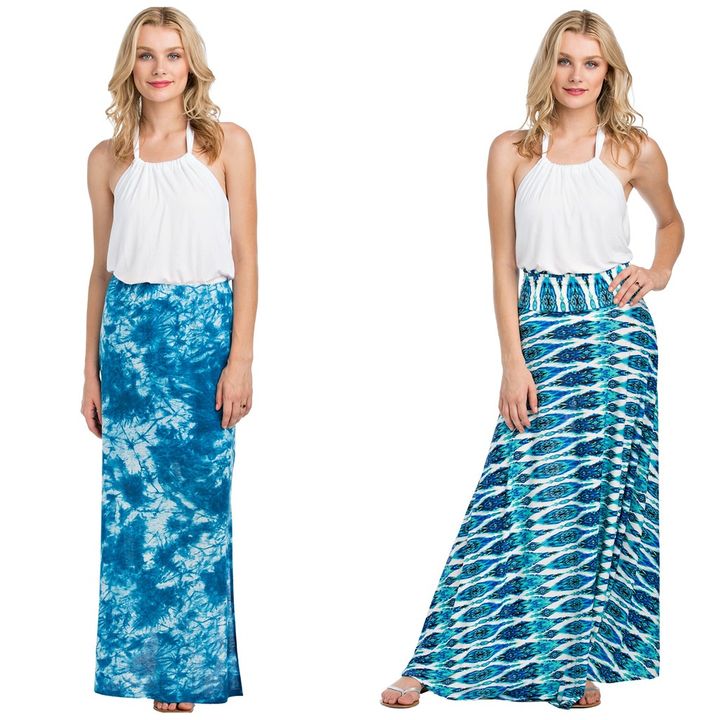 In addition to those three game changing items, the St Barts Collection also includes a caftan and a versatile white top.
The white top is a classic item that can be mixed and matched with all the bottoms in this capsule wardrobe plus with the rest of Vacay Style's beach vacation clothing, too.
It's a piece you can wear with everything!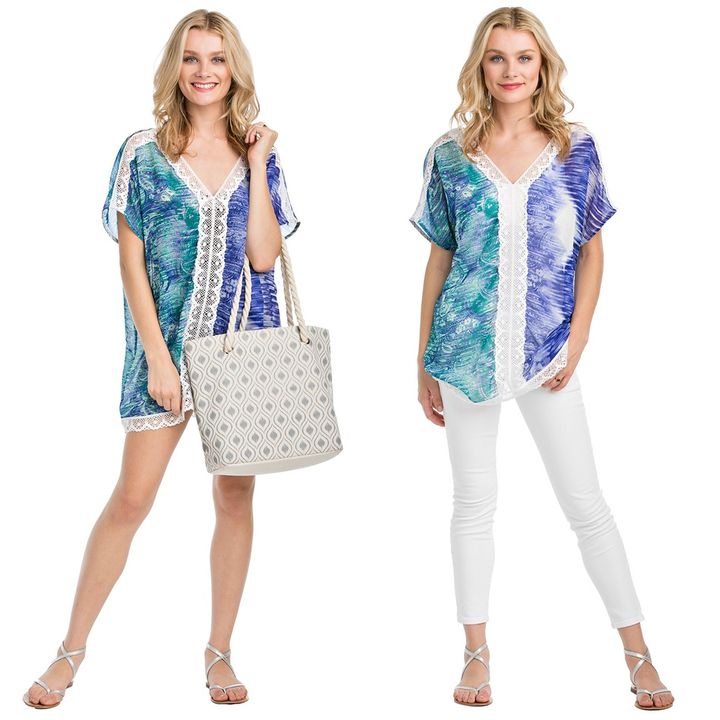 Vacay Style is also known for their beautiful caftans. I've gotten so many compliments on mine!
This one is also super pretty with the fun and feminine blue and purple hues. It's an easy to wear lighteight piece that can be used as a beach cover-up, worn as a tunic top over leggings or pants, tucked into denim shorts, or (if you're short like me) it can even worn as a dress with a light slip underneath!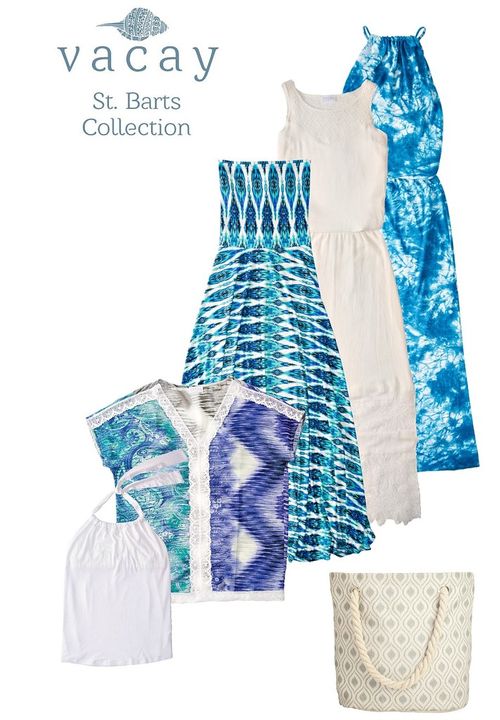 Halter Top | Caftan | Convertible Dress | 2-Piece Lace MAXi Dress | 2-Piece St Barts MAXi Dress
When you buy the entire colection, not only do you save 20% off (over $120) but you also get a super cute beach bag as a bonus. I have it in the darker color and so many people have asked me where I got it!
I wish they sold it separately and introduced more designs. The material is sturdy, the bag is spacious, and it can be folded in three for easy packing. Alternatively, bring it on the flight as your personal item (or as a carryon for the brave)!
I used the Vacay Style Beach Bag to travel luggage free to Isla Mujeres for a weekend getaway and even fit my 11" Macbook Air. Learn more about how to travel "luggage free"!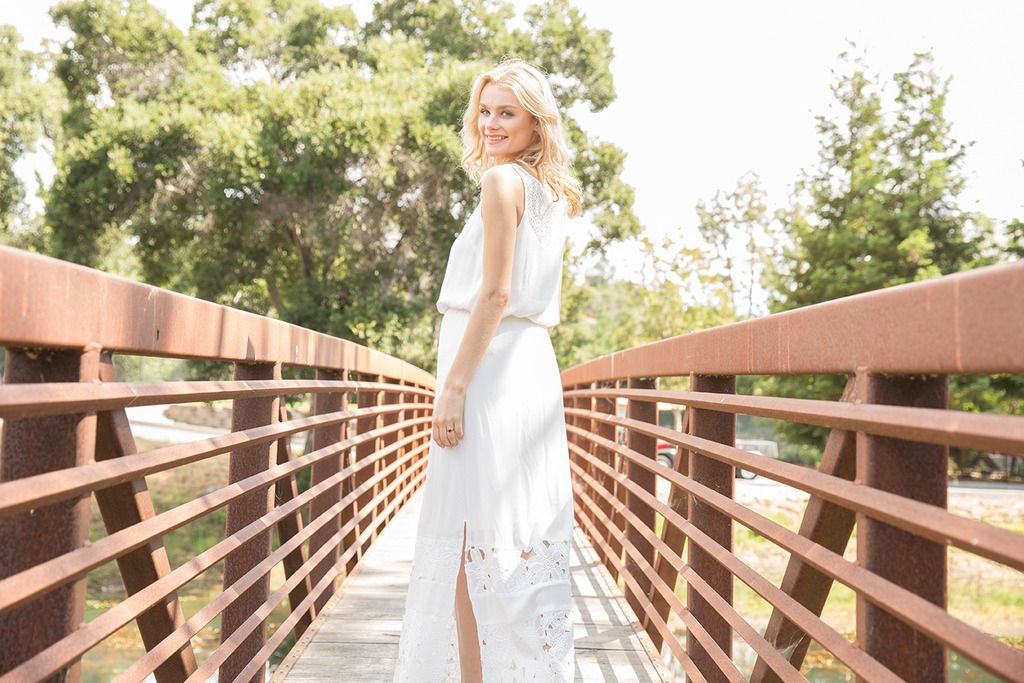 From the sea-friendly blues to dreamy white lace, it seems like they took the best of the best of what they have to offer and put it all together to create the St Barts Collection.
---
Prices range from $48- $158 per item. Customers are free to mix and match or purchase the entire curated collection.  If you decide to buy five or more items you get a 20% discount and a signature Vacay Beach Bag.
VacayStyle offers FREE shipping both ways so you can try them out risk free. As an added bonus, now through August 31st, they're offering TFG readers an exlcsuive discount.
GET 20% OFF YOUR ENTIRE ORDER WITH THE CODE TFG20 (all caps). SHOP NOW!
---
For more tips, please read:
---
LIKED THIS POST? PIN THIS PIC TO SAVE IT!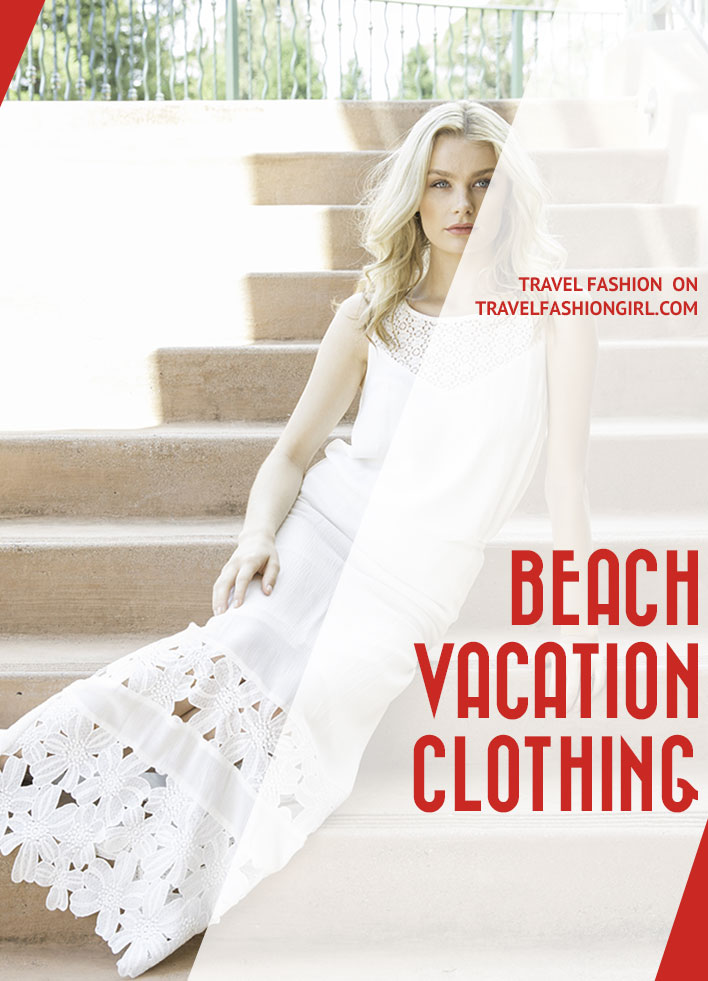 ---
We hope you liked this post on beach vacation clothing that saves suitcase space. Please share it with your friends on Facebook, Twitter, or Pinterest. Thanks for reading!
---