This post contains affiliate links. Visit our Disclosure page for details.
Planning a trip but don't want to spend your hard earned vacation money on a new travel wardrobe? Find out how to shop your closet for travel clothes!
---
How to Shop Your Closet for Travel Clothes
Written by: Niki Landry
---
I don't need much of an excuse to buy new clothes, but if you are trying to save money to travel that becomes priority over new outfits. So give your wallet a break and try shopping your closet for clothes to bring on your next vacation or long-term trip.
At first, you may be a little overwhelmed at the prospect of selecting and narrowing down your clothes. The first step in how to shop your closet is to give it a good cleaning. Ease into the situation and really get a good feel for what items you own with a purge of stuff you really don't need. While organizing you will discover items that you have forgotten about and it will give you a fresh look at all of your clothes.
Separate your clothing into sell, donate, and travel piles, and tuck everything else back behind doors. Sell your unwanted clothes on Poshmark or Craiglist and add a bit of money to your travel savings.
If you'll be traveling for an extended period of time a good cleansing will help you get prepared for your new life of living with less. Still confused as to what should be thrown into the travel pile? Here are a few tips to help you along.
Neutrals
I'm a advocate of neutrals and solid colored clothing when I'm traveling. I'll throw in a simple pattern every now and then, but I try to stay away from anything too bold. Not only are they easier to keep clean, but neutrals also look better in photos. I don't want my neon pink shirt with Minnie Mouse on the front to take away from the great places I'm capturing in my photographs.
Neutral doesn't have to mean boring. I pack olive green, navy blues, champagne, khaki, black, white, and every gray imaginable. The good thing is that they normally mix and match well, and I'll add one of two different colored pieces that coordinate with every neutral. The shapes and styles also differ so I never feel like I'm wearing the same thing over and over. It's been a great system for me.
Read this post on how to use color to help you plan a capsule wardrobe!
Workout
Don't forget to look to your workout gear for options. Quick-dry tops are great for travel, and many styles look similar to regular clothes. I've noticed that I can find lower-priced options in sports apparel with the same properties as expensive travel specific clothing.
TFG recommends fitness wear by Old Navy, Target, and Zella from Nordstrom!
Favorites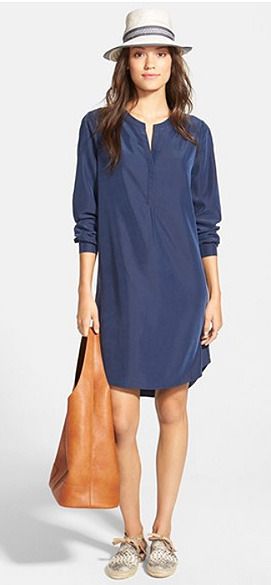 If you love to wear it at home, then you will want to wear it on the road. Definitely pack those jeans you live in, and the comfortable dress that makes you feel great. Everyone has outfits they gravitate towards more than others, so if you'll be gone for a while you will want those staples with you.
Find out our number one packing tip when choosing travel clothing!
Mix It Up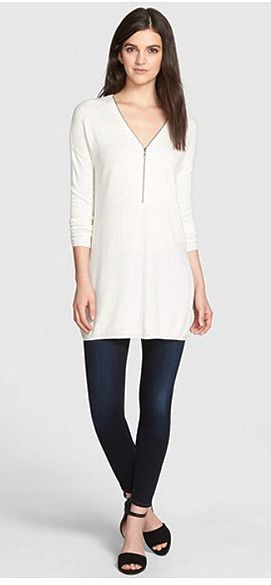 Now that you're close to finish shopping your closet you should have a good idea of which clothing items would work for your trip. However, it's time to narrow them down once more. If destinations are unknown, then you will need to pack a mix of sleeve/bottom lengths and both warm and cold weather options. It's best to have a little of everything so you are never left out in the cold.
For more help, use this ten step guide to packing for mixed climates and long trips!
Filling The Gaps
Even though you might be missing a few items necessary to complete your travel wardrobe this at this point you have a good base, and you should be able to easily fill in the gaps in your packing list. This list on tips for how to shop your closet will assist you in shopping smarter, and only spend money on things you absolutely need. Take the money you made from selling your old clothes and it's finally time to head to the stores!
Shop The Post
---
---
For even more ways to maximize your style, pack less, and make the most of what you own take TFG's 30 Day Travel Fashion Challenge! Learn more!
Do you have any more tips on how to shop your closet for travel clothes? Please share it below!
---
For more tips on how to pack, please read:
---
Hope you liked this post on how to shop your closet for travel clothes. Please share with your friends on Facebook, Twitter and Pinterest. Thanks for reading!
---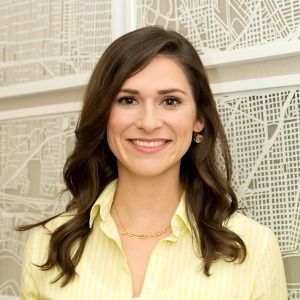 Author Bio: Niki is an interior designer and artist from Louisiana. In addition to her design work, she writes for local and online publications sharing her experiences and passion for travel. Niki is currently adding stamps to her passport while building her design practice, Niki Landry Designs. nikilandry.com  nikilandrydesigns  niki-landry-designs-llc
---
Liked this article? Check out similar posts: