This post contains affiliate links. Visit our Disclosure page for details.
If you're looking to get a fresh start in 2016, these are some of the best travel items to help you get organized, prepared, and in shape for your upcoming trips this year!
---
Best Travel Items to Jump-Start 2016
by Josie Reim
---
Three of the most common New Year's Resolutions are (in no particular order): get in shape, get organized, and get prepared. Just because you're traveling, doesn't mean you have to ditch those goals you set for yourself. Here are a few of the best travel items that won't break the bank (especially if your resolution is to get on a financial budget).
The Best Travel Items to Get in Shape
Exercise is probably one of the most difficult things to keep up with when you're on vacation. These products will help you keep your resolution to finally get in shape and stay healthy while you travel!
➊

 Jump Rope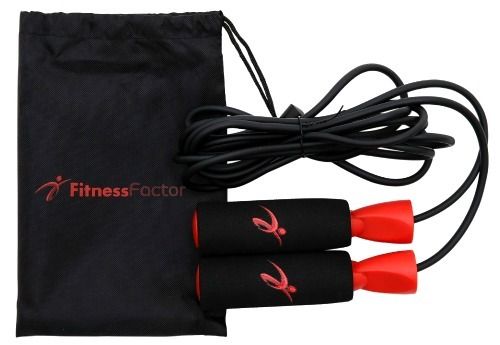 Adjustable Jump Rope with Carrying Pouch
Cardio is the first thing most people do when getting back into shape. If you're a runner or a walker, make sure to pack your athletic shoes so you can fit your cardio into your schedule. If you don't have the time or desire to go for a run, bring a jump rope. It's lightweight and you can squeeze in a five-minute jump rope session before you shower for the day.
➋

 Resistance Bands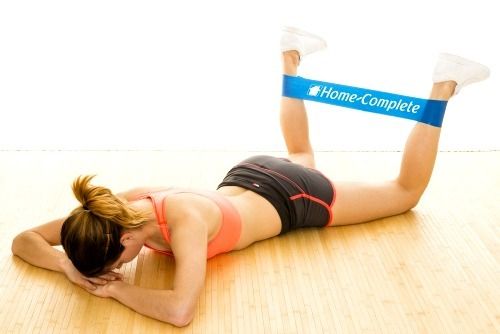 Exercise Resistance Loop Bands
You can't rely on cardio alone; you'll need to do some strength training to build some muscle. If you're one of those people who knows how to use your own body weight to strength train, you won't need anything but your body. But if you need a little help, resistance bands are lightweight and easy to pack.
➌

 Portable Yoga Mat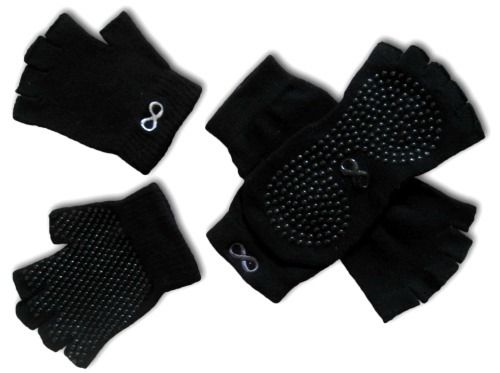 YogaAddict Yoga Socks and Gloves Set
After cardio and strength training, you need to make sure to stretch. What better than to do some yoga moves after a good sweat? A pair of good yoga gloves and socks replace the need for a full mat. You can also fit in a pre-bedtime yoga session to help you sleep and combat jet lag.
Want more travel workout tips? Read these.
The Best Travel Items to Get Organized
Getting organized doesn't have to be boring. Different packing organizers make the whole process of organizing a little less difficult. The beginning of the year is a great time to update your packing routine and explore some new products to help you get and travel efficiently throughout the year.
➊

 Packing Cubes
Pack well by using packing cubes or other items that help you compartmentalize your belongings. Read this post on how to choose the best luggage organizers for your trip!
They help you determine exactly how much space you have for specific things within your luggage and you can easily pack and re-pack as you jump between hotels every other night. This three-step packing strategy can even help you pack in 15 minutes!
I like to separate outfits into different packing cubes. This helps me save time because I only need to open the cube with the outfit I need.
➋

 Electronic Accessories Organizer
Universal Cable Organizer Case
Packing electronics continues to stump me; I usually throw all my chargers and small electronics into a zippered cosmetic bag because I don't know what else to do. The problem is that my headphones get tangled with my charging cords.
My new solution is the above handy organizer: it puts every gadget and accessory into its own compartment so you can easily access what you need.
➌

 Lay n Go Cosmetic Bag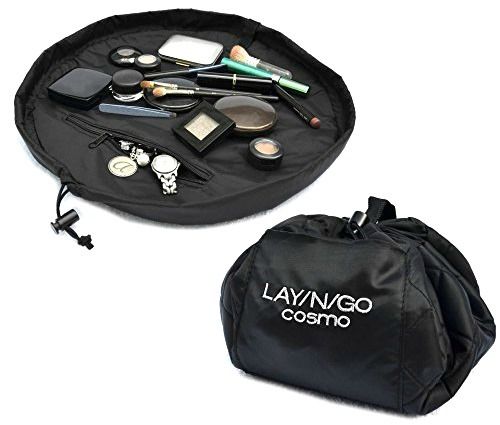 If you're tired of the same old cosmetic bag, this is a way to bring your makeup vanity on the road. When you're packing, lay out the bag and place all your cosmetics on the circle. To pack it up, you close up the sides and it's ready to go. Wherever you go, you can lay it out on a counter and it's like you're getting ready at home!
Clueless about how to use packing cubes? Watch out popular video tutorial here!
The Best Travel Items to Get Prepared
Getting prepared shouldn't be limited to New Year's resolutions but now's a better time than ever to start. Here are a few things to bring along so that you're prepared while you're traveling.
➊

 Travel Blanket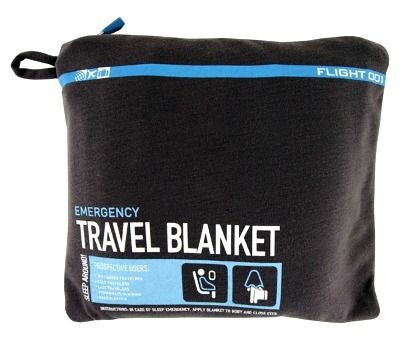 You can't go wrong with a portable travel blanket; anytime you need extra warmth while you're on the plane, in the airport, or even in the hotel room, you'll always be prepared. This blanket is compact so there's no need to leave it at home.
Alternatively, you can also use a sleeping bag liner, which is particularly helpful for camping trips, budget adventures, and when you stay at hostels.
➋

 First Aid Kit
A good first aid kit is essential when you're traveling. If your new year's resolution includes being more prepared, this cleverly packed first aid kit is perfect for every traveler. Whether you're hiking through the jungle or walking through Madrid, be prepared for everything from cuts to motion sickness.
➌

 Solar Charger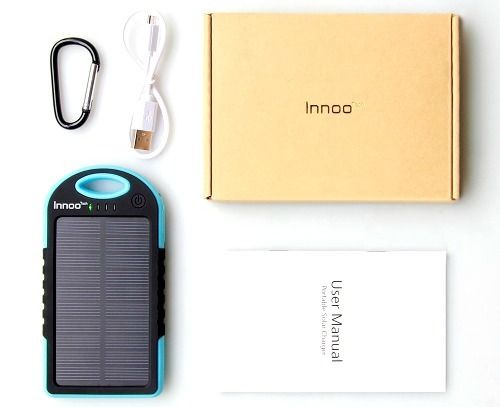 Dual USB Port Portable Charger
For those of you on the go from country to country, one of the best products on the market is a solar charger. This is especially handy if you spend a lot of your travel time outdoors. Instead of relying on a wall socket to power your electronics, you can store energy while you wander.
---
These are just a few of the best travel items to help you keep those New Year's Resolutions. Just because you're traveling, it doesn't mean you have to give up the daily habits and routines you want to develop.
What are your best travel items?  Comment below!
---
For more travel must-haves, please read:
---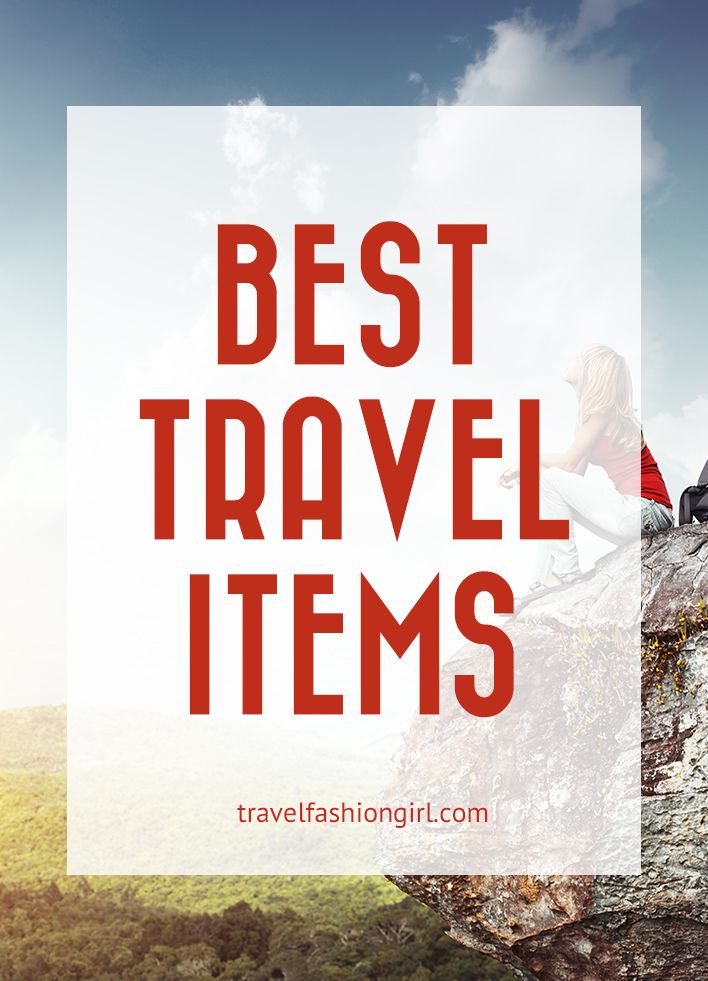 ---
Hope you enjoyed this post on the best travel items for 2016. Please share with your friends on Facebook, Twitter, or Pinterest. Thanks for reading!
---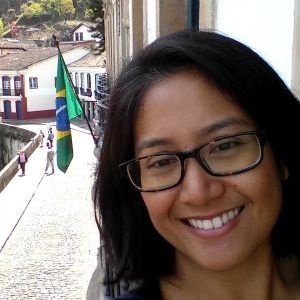 Author Bio: Josie Reim has been traveling the world with a carry-on luggage since 1995 and has visited 18 countries. She loves immersing herself in the local culture, including learning the language and seeking out local wildlife. Packing is a way of life for Josie as she and her husband move their home around the United States often.
---
Liked this article? Check out similar posts: