Support TFG by using the links in our articles to shop. We receive a small commission (at no extra cost to you) so we can continue to create helpful free content. As an Amazon Associate, we earn from qualifying purchases made on Amazon in addition to other retailers featured on the blog. Thank you, we appreciate your support!
Wondering what to wear in Kiev? A local expat reveals the best clothing to wear for your travels year round!
---
What to Wear in Kiev
Written By: Amy Butler
---
As one of the cheapest and most underrated countries in Europe, Ukraine is the perfect destination for independent travelers to visit now–before the tour groups discover it!
Author Amy quit her job in New York City to travel the world and teach English. After what was supposed to be a short-term contract in Kiev, she decided she loved it so much that she wanted to stay.
She manages to blend in reasonably well until any Russian conversation moves past "hello," but then the genuine hospitality of the Ukrainian people helps her the rest of the way.
Kiev Clothing Style
As the capital of Ukraine, Kiev is more European than Soviet. While you may see some of the older generations sporting more traditional clothing, in general, young Ukrainians are modern and fashionable. This means you'll see clothing similar to that of any Western capital.
When planning what to wear in Kiev keep in mind that clothing is usually less flowing and more form-fitting. While Ukrainians tend to be trendy, they're not gaudy. Clothing, hair, makeup, and accessories are tastefully done. They look their best–but not to excess.
Ukraine has a proud history of embroidery. Vyshyvanka is a traditional embroidery style that decorates everything from folk dress to street-ready bohemian designs. There's even a national vyshyvanka day, when you'll see everyone from grandmothers to preschoolers dressed in the traditional pattern.
If you're looking for a special souvenir from Kiev, I recommend finding a shirt or dress with a vyshyvanka design.
Travel Essentials

Ray-Ban Rb3025 Classic Polarized Aviator Sunglasses
Kiev experiences all four seasons in their glory, so your travel essentials depend largely on when you plan to visit. Summer is hot and sunny, so don't forget your sunglasses; winter plunges below zero, so be ready to bundle up.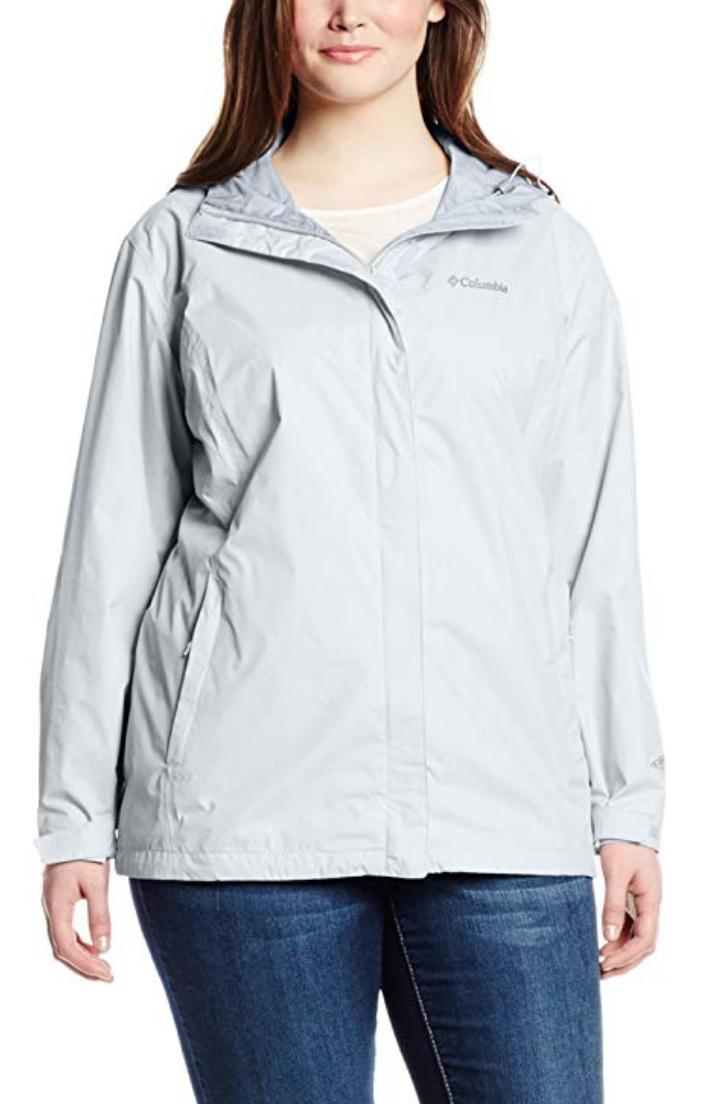 Columbia womens Arcadia Rain JacketUmbrella
An umbrella and smart raincoat will keep you prepared in any season, from the thunderstorms of the summer to the late snowfalls of spring.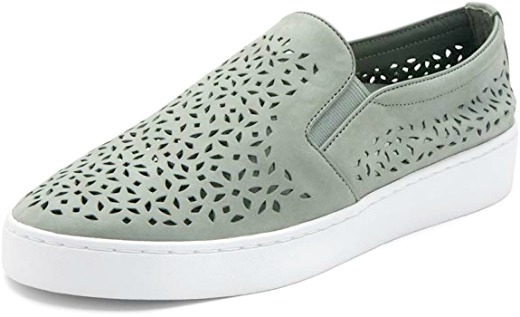 Ukrainian women are very particular about their footwear, and you'll see them striding by in heeled boots and stiletto sandals with perfect poise. However, with cobblestone streets and sidewalks in disrepair, a visitor might want to be a little more cautious. Bring comfortable shoes for daytime sightseeing and throw in your strappy stilettos if you'll be clubbing at night.
Read this guide on walking in heels on cobblestone streets!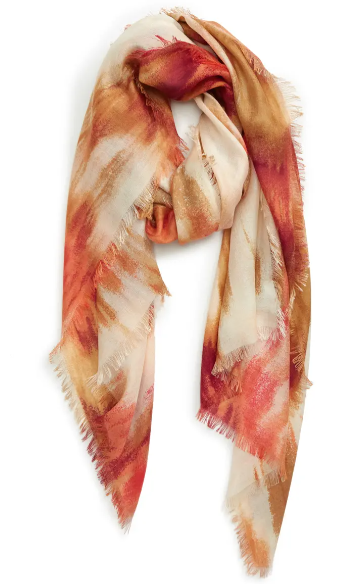 Eyelash Trim Print Cashmere & Silk Wrap6
While Ukrainian clothing styles are not overly conservative, if you're interested in visiting the many Orthodox churches you'll want to bring a scarf. Not all of them require hair to be covered, but it's best to be prepared and respectful.
Read these tips on what to wear when visiting temples or religious sites.
Kiev Shopping
If you're looking to pick up a few essentials, Kiev has plenty of options. Malls are the best bet for clothing needs–including the underground mall at Kreshchatik Street. Ocean Plaza is modern and accessible by metro, housing brands like The Gap, Mango, and Topshop.
Kiev also has a growing mover and maker culture, and you'll see adorable boutiques springing up all over the city. You can find hygiene staples in grocery stores, but if you need something like contact lens solution, you'll need to pop into a pharmacy.
What to Wear in Kiev in Spring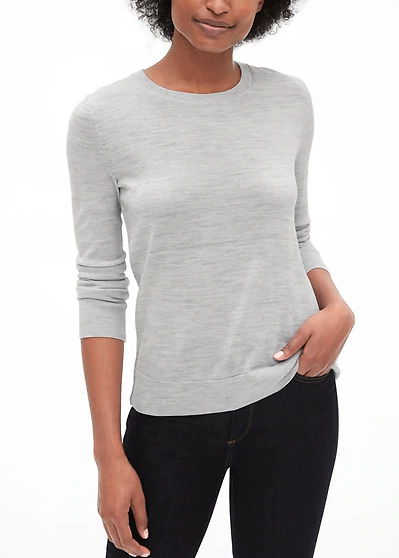 Weather:
Spring is a dynamic time in Kiev. The temperatures can change rapidly or stay stagnant for weeks.
The temperature difference between April and May could be drastic. Be prepared for gray skies and rain. However, the flowers and trees start to bloom in May and June, making it a delightful time to visit.
Kiev Packing List for Spring:
Kiev in the spring can still be quite chilly. Jeans and boots are a smart choice for casual wear. Sweaters will keep you toasty warm, though if you visit in the late spring you might want to wear layers for sunny days.
In the spring, skirts get shorter, but women still typically wear tights or pantyhose.
It can also be wet, either from rain or a late snow. Make sure you pack an umbrella and a raincoat. You'll want sturdy shoes as well–ones you don't mind getting wet.
You might see some Ukrainians wearing galoshes, but it's more common to wear fashionable boots.
There's always a chance for a late snow, though it's rarely more than a dusting. A versatile scarf and a cute pair of gloves are welcome accessories.
What to Wear in Kiev in Summer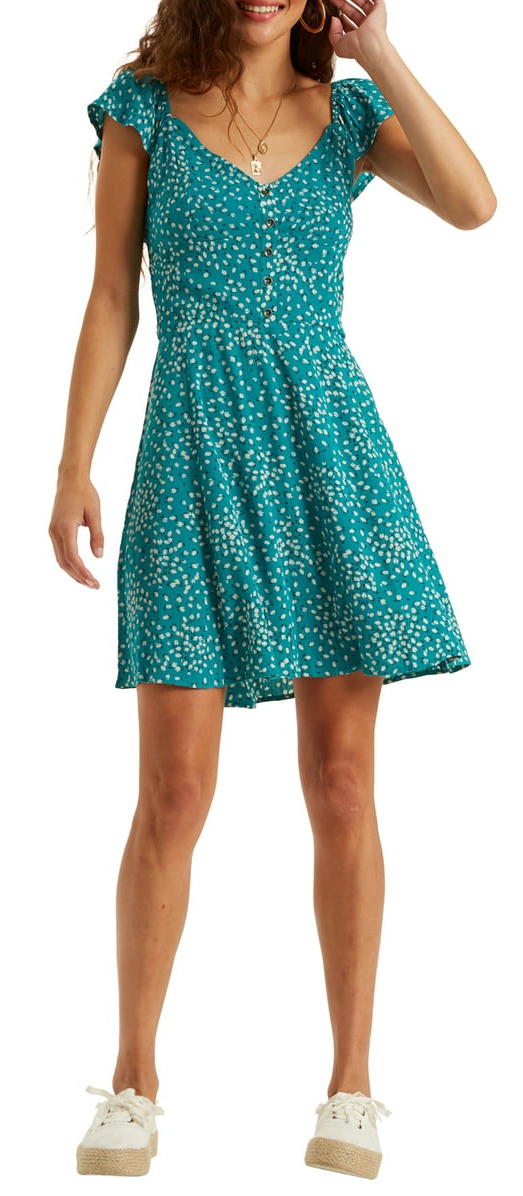 Billabong Forever Yours Minidress
Weather:
Summers in Kiev can be wonderful. July is typically the hottest month of the year, and Ukrainians enjoy it by spending lots of time in the parks and lingering at sidewalk cafes. June and July have the longest days, with the sun typically rising before five and setting after nine.
Kiev Packing List for Summer:
Kiev in the summer can be hot, hot, hot. Temperatures can reach 90°F / 32°C or above, so you'll want your breeziest clothing. Kiev is understatedly trendy, so pastels, brights, and neutrals are all fine here.
As mentioned, Ukrainian women love to wear heels, though for the uninitiated it can be difficult on their cobblestone streets and sidewalks. If you plan on walking a lot, you'll want to bring a pair of supportive shoes.
Since the temperature can be cool in the evenings, you might consider a pashmina or cardigan. Conveniently, many outdoor cafes also have blankets upon request.
What to Wear in Kiev in Autumn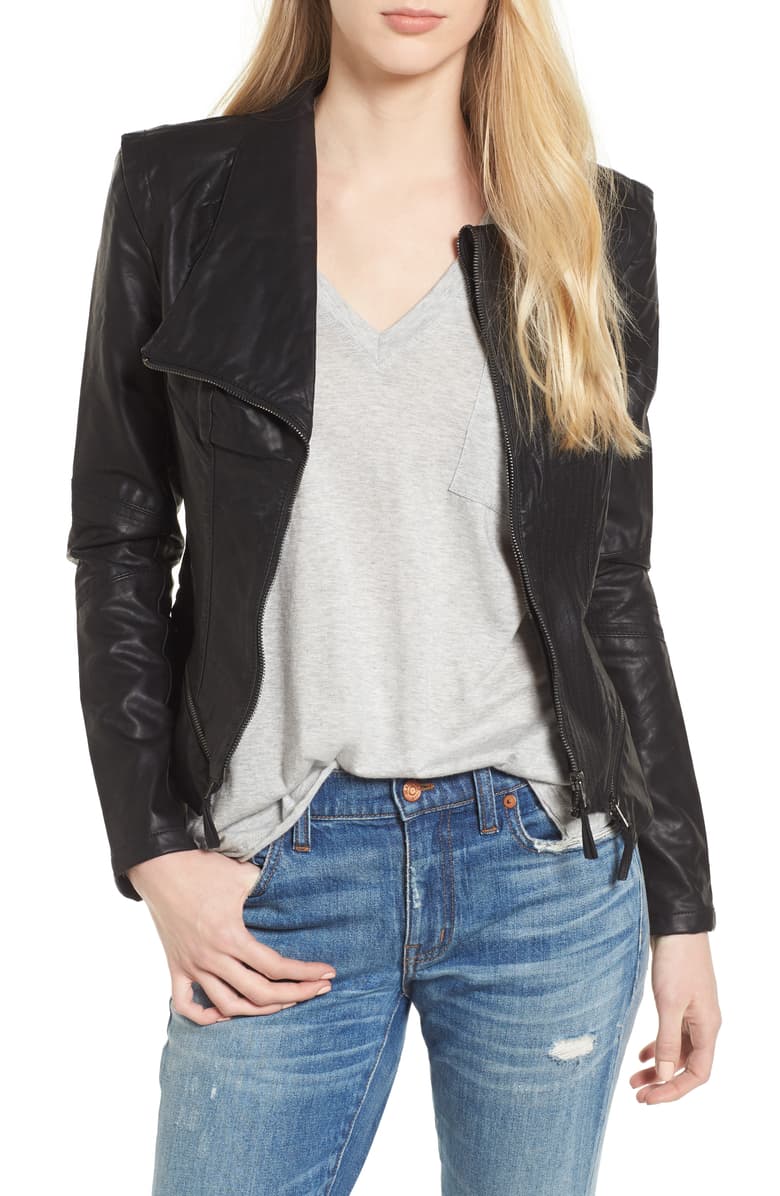 Weather:
The temperature starts to drop in September, and by October you'll feel that winter is on the way. The leaves will change to brilliant colors, so make sure you find time to head to the park.
Kiev Packing List for Autumn:
Fall sees the dominance of neutrals and darker colors, with the occasional bright pop. You'll definitely want to pack a jacket; consider a leather jacket or fashionable short wool coat. Add a colorful scarf or hat for some drama.
As for footwear, boots are back in! Before the temperature dips too much, you can still wear ankle boots and fashion boots comfortably. Cropped pants are fine, but you won't see many Ukrainians wearing capris.
What to Wear in Kiev in Winter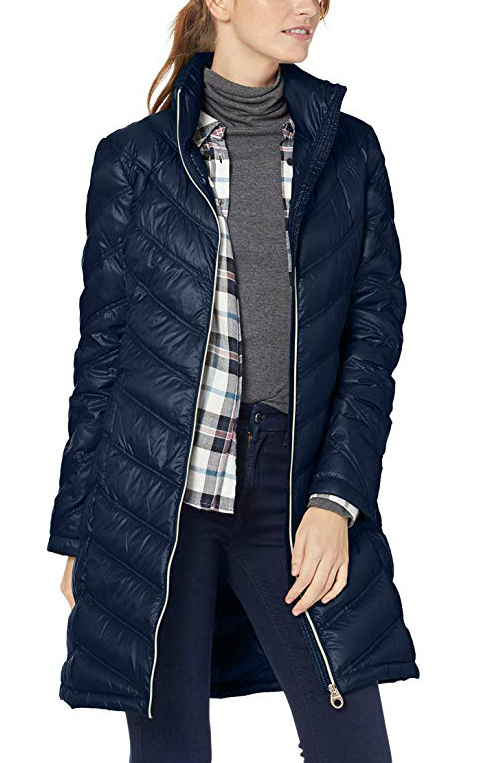 Calvin Klein Women's Chevron Quilted Packable Down Jacket
Weather:
Winter can be brutal in Kiev. It's not only bitterly cold, but also rather dark. The sun can set as early as 4pm. Luckily, there are many cozy places to hide from the weather, where you can order anything from borscht to mulled wine to warm up.
Kiev Packing List in Winter:
Get ready to bundle up! Heavy coats are vital; you'll see many fur and woolen coats. Try to pack a long one that covers as much of your legs as possible.
You'll want all the winter accessories to keep you warm: gloves, hat, scarf, and maybe even long underwear. Women in Kiev often wrap their scarves around their heads for extra warmth–though if you do this, you might get stopped for directions by a babushka who thinks you're a local!
Visiting in winter means you can see the beautiful gold-domed churches of Kiev dusted in snow. Bring boots that will be able to withstand the snow, salt, and subzero temperatures, and buy a pair of knit socks from the souvenir stalls to keep your toes toasty.
---
Kiev is a very walkable city, but if the freezing temperatures are too much to bear, it has an extensive metro system and several affordable taxi options, including Uber.
What are your tips on what to wear in Kiev? Share in the comments!
---
For more ideas on what to pack when traveling to Europe, please read below:
Suggested travel resources:
---
LIKED THIS POST? PIN THIS PIC TO SAVE IT!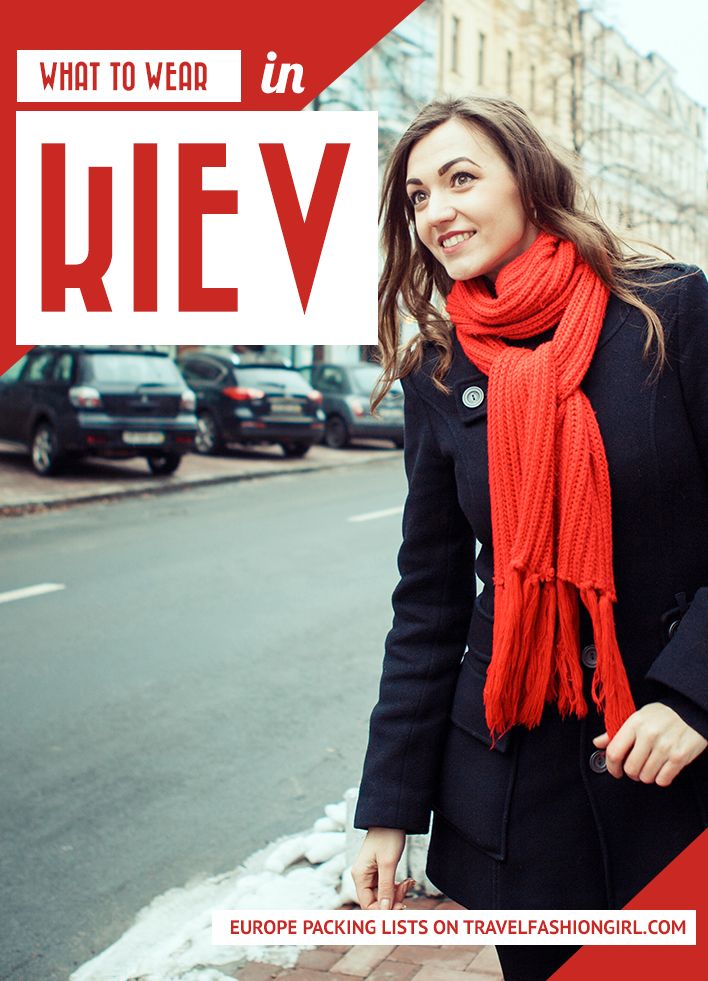 ---
I hope you liked this post on what to wear in Kiev. Please share with your friends on Facebook, Twitter, and Pinterest. Thanks for reading!
---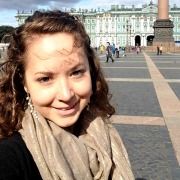 Author Bio: Amy Butler is an English teacher, freelance writer, and donut enthusiast. She's been to over thirty countries in her quest for adventure and the perfect pastry. Read more of her destination tips and travel advice on her blog The Wayfarers Book or follow her adventures in real-time on Snapchat at wayfarersbook.
---