Support TFG by using the links in our articles to shop. We receive a small commission (at no extra cost to you) so we can continue to create helpful free content. As an Amazon Associate, we earn from qualifying purchases made on Amazon in addition to other retailers featured on the blog. Thank you, we appreciate your support!
I love shoes and shopping for a new pair is super exciting! However, when it comes to travel shoes there are a few things to consider before you hit the shops. Follow these tips and learn how to buy the best shoes for travel!
---
How to Shop for Travel Shoes
---
Wear Your Travel Outfit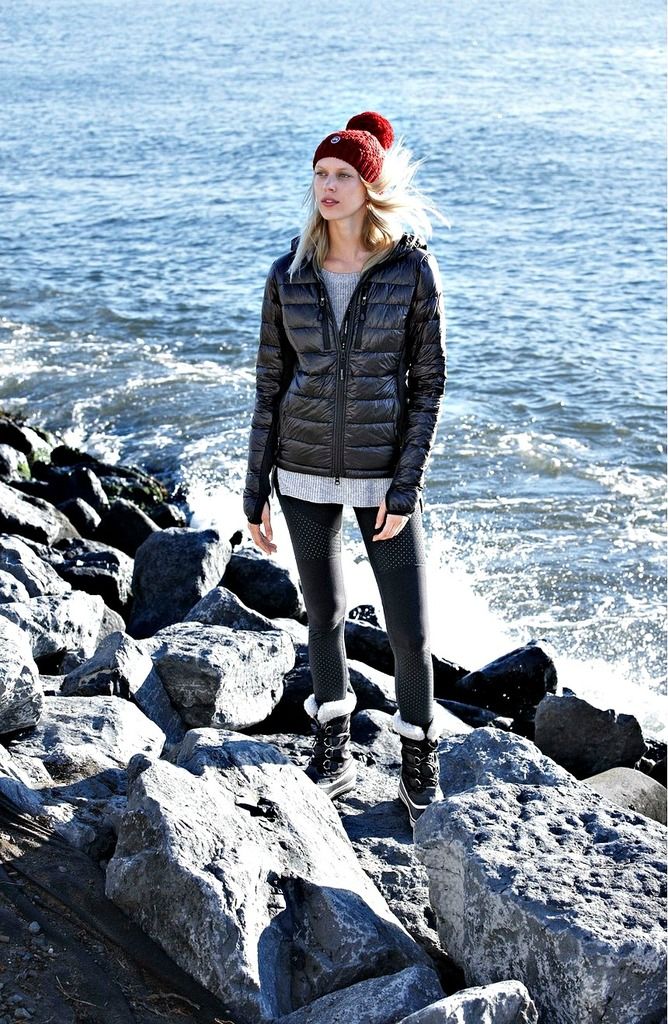 Down Jacket, Sweater & Leggings
Don't buy your shoes first. Pack Light Stylishly in advance so you can wear what you will on your trip.
One of the biggest mistakes people make when planning travel outfits is not trying their clothing on with their shoes. Guess what happens? You end up with shoes that don't go with your outfit! Trust me. Been there, done that.
Neutral Colors and Textures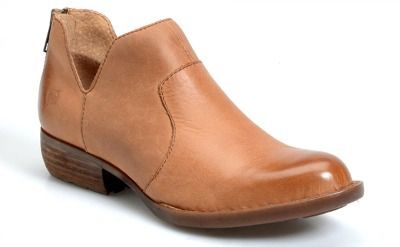 Since you've already chosen your travel wardrobe you'll also know the best shoes to match with all your clothing. The ideal shoes are neutral colors that will go with everything. What are neutral colors? They include: tan, black, ivory, brown, maroon, navy and for the adventurous: leopard print.
Our best tip? For non-hiking activities go with a tan leather (faux leather) boots in winter and sandals in summer. This color goes with everything and adds style too!
Read more about how to choose the most versatile shoes for travel!
Shop for the Season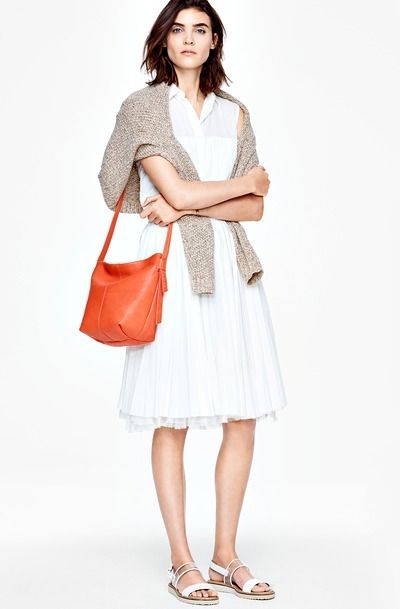 What season are you shopping for? My feet swell in the heat or after long hours walking. Do yours? Be aware of things like this so you can avoid buying shoes that are too tight once you reach your destination. Perhaps, if you're teetering between sizing down or up, size up if you swell.
If you shop in cold weather, your feet may feel narrower than they would if they got swollen in the heat. This is why if you buy shoes in hot weather then take them back home to the cold they may fit you too loosely and vice versa.
Make sure they are the right fit for your feet and offer ample room. It may seem obvious but avoid buying styles that don't fit your foot shape or width.
Check the Weather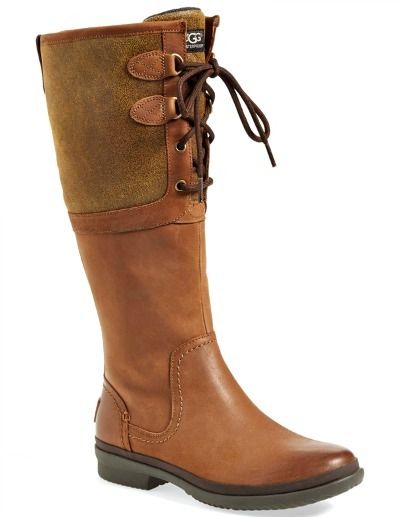 If you're an avid Travel Fashion Girl reader you know that researching the weather is key to successfully packing in one bag for any destination. It may feel like Spring in April at home but you might find yourself with colder temperatures when you go abroad. Always check the weather report and pack accordingly.
If it's raining you don't necessarily need rain boots but leather waterproof or water resistant boots will usually do the job. In the heat, consider opting for open sandals that let your feet breathe instead of shoes that are closed in.
Packing for two different types of weather systems?
Take three pairs: Choose one pair of sightseeing shoes for the cold; one pair of sightseeing shoes for the heat; and an additional pair specific to the activities you'll be doing on your trip.
Read this helpful guide for more on how to pack for trips with two weather systems!
Pack Light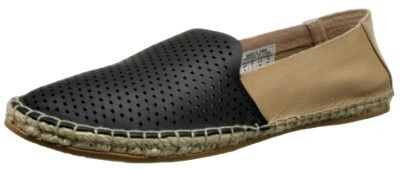 Consider the weight and size of the shoe before buying it. Will it take up a lot of space? Is it heavy? Can you pack it easily?
Yes you can always wear the heaviest shoe on the plane but if you'll need to pack it away in your suitcase during your trip, it will still need to to fit inside with the rest of your belongings.
Price Tag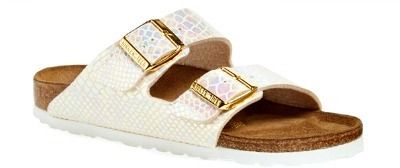 Birkenstock Patent Leather Sandal
Not everyone feels comfortable spending hundreds on footwear. However, when it comes to travel shoes, choose quality over price.
The last thing you want is a pair of shoes that will fall apart in the rain or after a few hours walking on cobblestones. However, just because they cost $200 doesn't necessarily mean they'll be wonderful.
Listen to opinions from other travelers, read reviews, and above all – make sure they're something you'll enjoy wearing!
Here are several recommendations on comfortable and cute walking shoes for sightseeing!
Give them a Road Test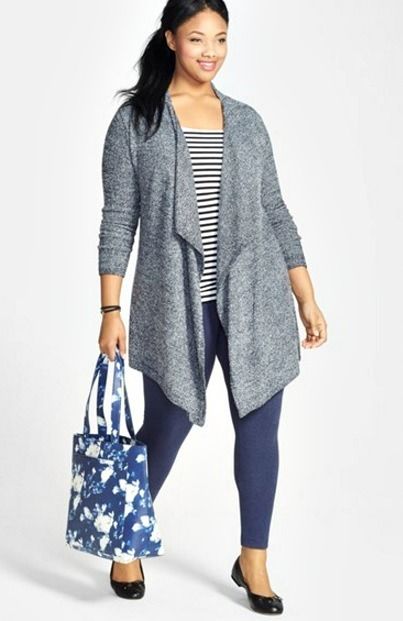 Even though you may be excited to save your brand new shoes for your trip, it's beyond important that you break them in before you go. Comfort trumps fashion when it comes to travel shoes and you need to make sure they won't hurt you and put a damper on your big trip.
Ideally, shop somewhere with a good return policy. Zappos, Nordstrom, and Amazon (some sellers) have awesome policies. Look for brands that even accepts returns after wearing them. My top pick for this would be Nordstrom.
While breaking in, don't forget to carry around band-aids!
---
Do you have anything to add? Please share in the comments below!
---
For more tips and ideas on travel shoes, please share:
---
LIKE THIS POST? PIN THIS PIC TO SAVE IT!
---
Hope you liked this post on how to shop for travel shoes. Please share with your friends on Facebook, Twitter, and Pinterest. Thanks for reading!
---