Support TFG by using the links in our articles to shop. We receive a small commission (at no extra cost to you) so we can continue to create helpful free content. As an Amazon Associate, we earn from qualifying purchases made on Amazon in addition to other retailers featured on the blog. Thank you, we appreciate your support!
Those of us who are "women of a certain age" have special considerations when traveling. Definitely go with Travel Fashion Girl's concept of a Capsule Wardrobe. Always begin with a base color, usually a neutral, and add pops of color after that. Make sure everything can coordinate with everything else. Don't take more than two or three pair of shoes. Layer layer layer, including your outerwear. All of those rules hold true.
This is a four-part article, make sure to read all the posts!

PART 1: 9 Tips to Get You Started with A Capsule Wardrobe

PART 2: Capsule Wardrobe for Mixed Weather

PART 3: Capsule Wardrobe for Hot Weather

PART 4: Capsule Wardrobe for Cold Weather
---
9 Travel Fashion Tips for Women over 40
by Phebe Schwartz
---
Now, where we depart from the suggestions is that we need to accommodate our changing figures and changing chemistry. Whether your body has changed due to having children, sitting at a desk job forever, that changing body chemistry, or just plain old gravity, few of us reach our middle years (or even senior years) being the same size as when we were in our twenties.
Our clothing needs more structure, often our undergarments needs more structure. We need to keep that in mind as we build our wardrobe.
So, a few considerations: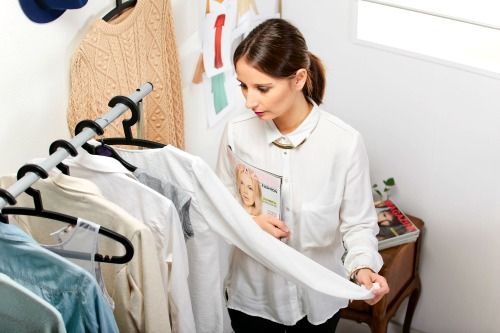 Fabric
Natural fibers breathe better than synthetics. Yes, synthetics dry more quickly when washing something out in your hotel room, but when you have a hot flash you want breathable fabric.
Cotton, linen, and rayon are coolest; trust me, silk can feel like a plastic bag in hot weather. For cold weather clothing, consider wool, cashmere, and alpaca for breathable warmth.
 Learn more tips on how to choose the best fabrics for travel.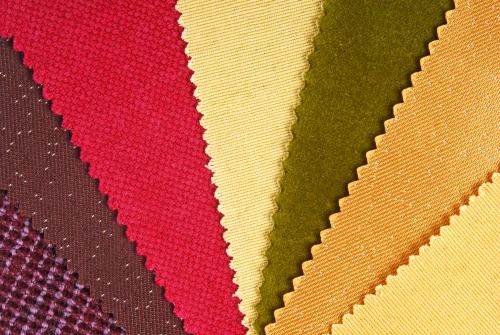 Knit versus woven
Knits pack easily into your packing cubes and barely wrinkle. But they hold in heat more than woven fabrics. I always pack some of both.
And my trick for unwrinkling woven fabric – carry a small empty spray bottle, the kind you use for spritzing plants. Hang clothing in a shower, spritz with fresh water, then hang to air-dry overnight. Barely any wrinkles by morning, and you don't need to iron! Works even with linen!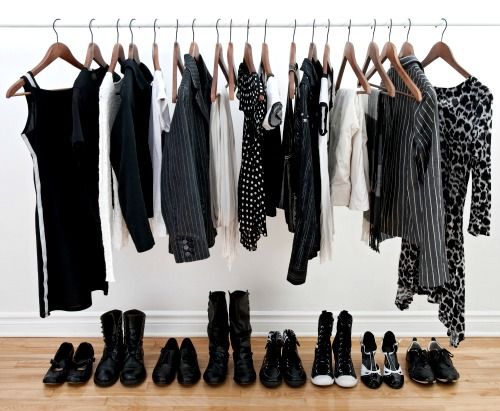 Color
Our color tends to change a bit as we age. Skin lightens a bit, maybe we can't take as much sun, hair color lightens or darkens or goes grey – whatever. Not everyone looks good in black, maybe you look better in a rich deep blue.
Maybe you're a natural redhead (lucky you!) and look best in earth tones. Look at yourself in a mirror, try on various colors, and figure out what looks good on you NOW. It might be different than what you wore twenty or more years ago. Bright white can be harsh, and maybe you want to switch to ivory or pale pink.
Just keep color in mind as you build your travel wardrobe.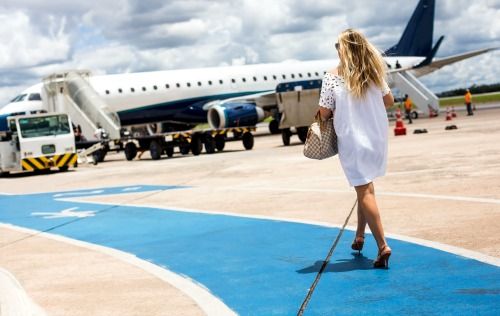 Structure, Fit,  Proportion
If you've retained a tight, youthful figure, you can wear just about anything, including leggings with a short top. However, most of us reach middle age with a thicker waist, larger (and lower) breasts, maybe curvier thighs/hips, and sometimes parts that jiggle.
Structure and fit are needed here – that one-piece-convertible-dress-skirt-top out of a clingy knit just isn't going to highlight our assets and camouflage our least-favorite parts. Look for clothes with a defined waist, or skip the waist altogether with a sheath-type shape.
Find jackets with structure rather than a loose floppy cardigan. We look best with skirts and shorts around knee length or so – even if the current trend is shorts so short your tush hangs out. (Because the older we are, well, sorry, but the more hang to the tush.)
Make sure nothing is so tight it binds, but also isn't so loose it adds ten pounds. At the same time, think proportion – a loose top with fitted skirt or slacks; a flowing skirt with a more body conscious top; don't have the tops and bottoms both loose, or you look overwhelmed by all that fabric.
Structure, proportion, and fit are essential in looking your best.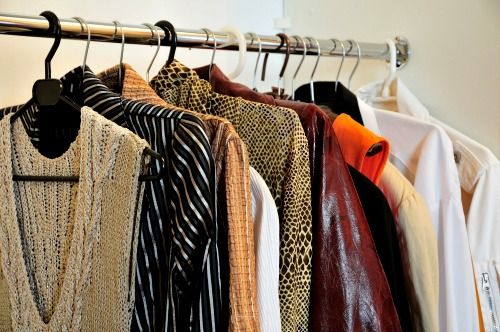 Layer
This is the only way to deal with hot flashes as well as changing climates and seasons.
It also increases your fashion options. More tips on TFG's Packing for multi-season trips.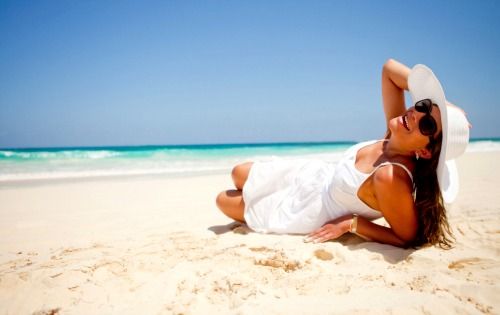 Modern look
Try a more modern look– I know, I grew up during the time when skirts were always worn over a tucked in blouse. It took a lot for me to try a skirt with a tee shirt or knit tank not tucked in. And you know what? It looks way better on me than tucked in, since I've never had much of a waist anyway.
Short cropped sweater over a long tee? Also looks good if the colors are from the same family, it has an elongating effect. Leggings under a short skirt? Wow, not bad at all!
Give some of the new trends a try, and look at yourself critically in the mirror. If you prefer how a new trend looks on you, go with it!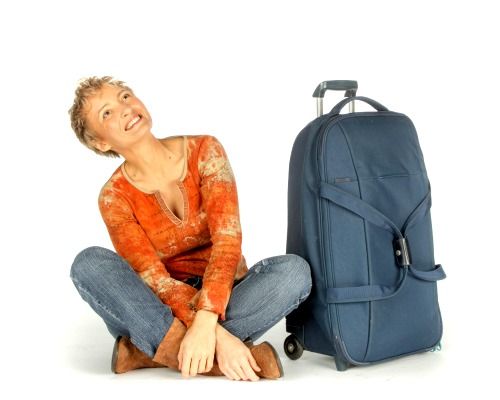 Age appropriate
Sometimes, there's a style that is adorable. It's so cute, you want to wear it. Maybe it's a style you wore twenty or forty years ago. You try it on. It fits. You look in the mirror. And it just looks incongruous, this very youthful ensemble and your sophisticated, woman of the world face. So, don't buy it.
Just because it fits doesn't mean it works for you. Really, none of us want people commenting behind our backs, "Mutton dressed to look like lamb." We want people saying, "Wow, that woman looks wonderful, so put together."
We no longer look like Judy Garland in "The Wizard of Oz," we need to try to look like Audrey Hepburn or Lauren Bacall.
We've moved beyond cute, and we're now in sophisticated.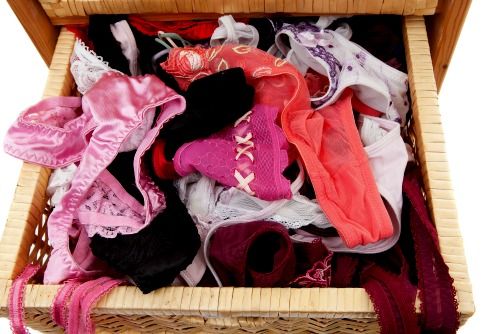 Undergarments
Again, our bodies have changed. Most of us need to wear a bra. Gone are our bra-less 1960s, and gone are the days of a little flimsy scrap of lace.
Wear a bra. Make sure the straps on your clothes are wide enough and placed properly to cover the straps. (I always travel with two beige and one black bra.)
Also, if you have ANY white or light color skirts, shorts, slacks, or dresses, please please please select your underpants accordingly. Nothing looks worse than seeing someone with white slacks over red polka-dotted undies.
 More tips on travel underwear and how to choose the best bras for travel.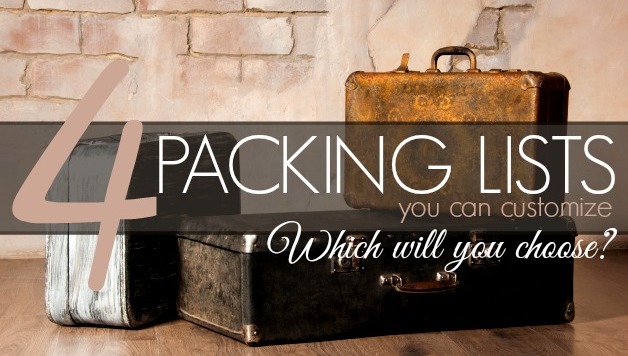 TFG's Universal Packing Lists
Take a look at TFG's Universal packing lists. Following the 10 piece travel essentials packing list capsule wardrobe I pack 6 tops + 3 bottoms + 1 dress.  (Of course, you'll expand that if you're a Maximista traveler.)
Learn how to customize the universal packing lists to meet your needs.
---
Stay tuned for the other three posts in this series. What are your travel fashion tips for women over 40?
---
Please read the following for more tips and ideas on travel clothing:
---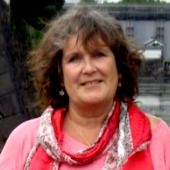 Author Bio: Phebe Schwartz started traveling and living overseas at age 19, and hasn't stopped. Her career has included two years in Africa with the Peace Corps, and a three month trip home from there. As a result of living in Liberia, West Africa, she found a job teaching art in the US Virgin Islands, where she spent 25 wonderful years. Now retired, she and her husband are just traveling the world and having the time of their lives; the plan is to have no plan, the philosophy is that where they end up is where they are meant to be. Follow their adventure at their travel blog: Rolling Luggagers
---
Hope you liked this post on travel fashion tips for women over 40. Please don't forget to share it with your friends on Facebook, Twitter, and Pinterest. Thanks for reading!
---