Support TFG by using the links in our articles to shop. We receive a small commission (at no extra cost to you) so we can continue to create helpful free content. Thank you, we appreciate it!
Traveling is wonderful…except when flying on the busiest days of the year. Here are some stress free travel tips and things to bring to the airport to help maintain your sanity!
---
Stress Free Travel: Airport Tips
Written by: Josie Reim
---
You just booked your flight home for Thanksgiving. Although you haven't seen your family in a while, you suddenly regret your decision when you start to hear newscasters talk about the busiest travel weekend of the year. How will you survive the Thanksgiving travel nightmare ahead?
I've spent many years flying back home for Thanksgiving so I've spent a good chunk of time in airports. The biggest travel weekend of the year coupled with intermittent weather changes can turn a five-hour flight into fifteen. Here is a list of things I always bring to keep me sane enough to get home for the weekend trip!
Water bottle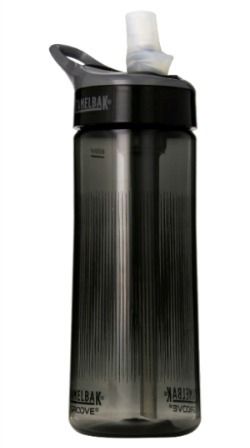 I always bring an empty water bottle when I'm traveling. If I'm flying on Thanksgiving weekend, it's even more important that I carry one! Getting dehydrated is a surefire way to lose your sanity. Bring one with a filter so that you can fill it up from any potable water source. It'll save you time and money – instead of waiting in line for a $5 bottle of water, you can take some time to meditate and prepare for time with your family.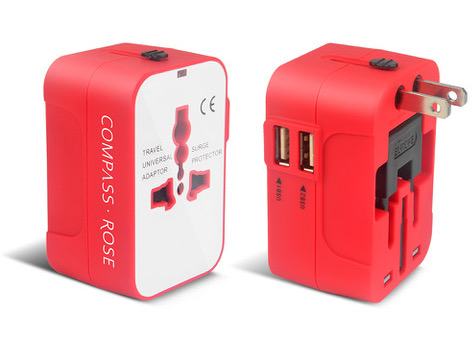 Compass Rose Dual USB Port Travel Adapter
Universal Travel Adapter with Two USB Ports
If you're traveling to multiple countries in Europe or around the world, for example, you'll want to bring a universal adapter, which is much easier than taking several different adapters for each country. Plus, this one by  Compass Rose International Travel Adapter (our brand!) will help you make the most of limited airport charging space!
This is a product by Travel Fashion Girl! You can charge 3 devices at once and use it in over 150+ countries. Plus, it's red so you won't leave it behind on a white hotel room wall. Buy it here!
Noise-canceling headphones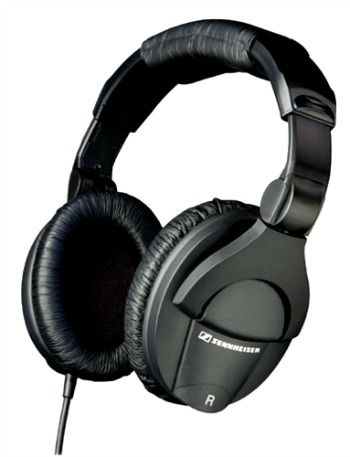 Sennheiser HD 280 Pro Headphones
Although these are great to wear in-flight, these are even better when you need a quiet moment to yourself in a noisy airport. Sometimes I wear these without listening to music just so that I can have some much needed introvert time.
Lightweight blanket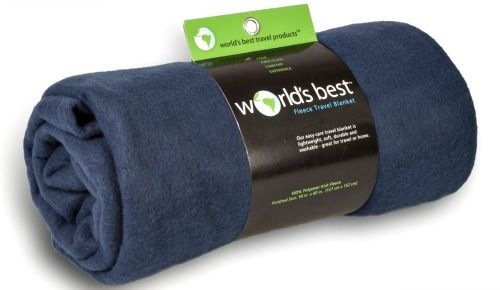 I've slept in a few airports because of this holiday. Sleeping on my backpack worked but wasn't super comfortable. I know that a few airports will hand out blankets if people get stranded at an airport but I like to be prepared in the event that they don't. Also, because the weather can be so unpredictable, this functions as an additional layer to keep you warm.
Portable charger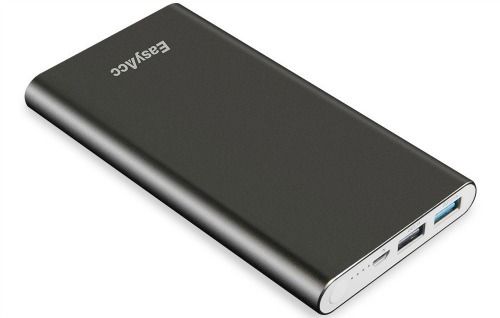 The most popular spots at airports are now wherever the electric plugs or USB ports are. Ever since they let people use their devices during takeoff and landing, more people need to charge their electronics. Avoid the crowd by bringing a portable charger. Some chargers can charge two devices at the same time!
Backpack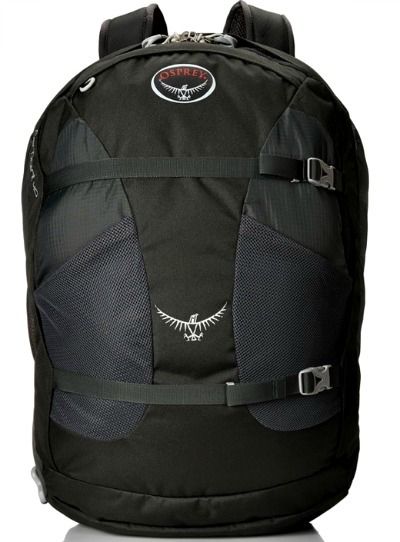 Osprey Farpoint 40 Travel Backpack
I'm already a light traveler in that I travel carry-on only. But Thanksgiving weekend brings in a whole different packing process – this weekend is probably the worse weekend to check any luggage in. I ditch the rolling luggage and travel with a backpack that I can run around easily in. The only reason I ever go anywhere during Thanksgiving is to see family anyway so I usually don't have to bring as many things.
---
Although I avoid traveling on Thanksgiving weekend, these are my must-haves when I do decide to brave the crowds. Traveling on Thanksgiving isn't so bad if you have some creature comforts along the way.
How do you stay sane during holiday travel? Comment below!
---
For comforting travel essentials, please read:
---
Hope you liked this post on stress free travel tips. Please share it with your friends on Facebook, Twitter, or Pinterest. Thanks for reading!
---
Author Bio: Josie Reim has been traveling the world with a carry-on luggage since 1995. In that time, she has visited 18 countries, including 12 visits to the Philippines and a month in Brazil. She loves immersing herself in the local culture, including learning the language and seeking out local wildlife. Packing is a way of life for Josie as she and her husband move their home around the United States often.
---