Support TFG by using the links in our articles to shop. We receive a small commission (at no extra cost to you) so we can continue to create helpful free content. As an Amazon Associate, we earn from qualifying purchases made on Amazon in addition to other retailers featured on the blog. Thank you, we appreciate your support!
Unlike other areas of Spain, Madrid's dress code is less casual and more "city chic". You're far away from the coastal beaches in Barcelona and even further from the laid-back hippie-style in Ibiza. Madrid requires clean, classic and well-tailored clothes that ooze sophistication and style.
No need to panic it's easier than you think. Follow these 6 packing tips for Madrid. Here's a hint: it's all about classic pieces that travel well!
---
Packing Tips for Madrid
Written by: Kelly Ella Maz
---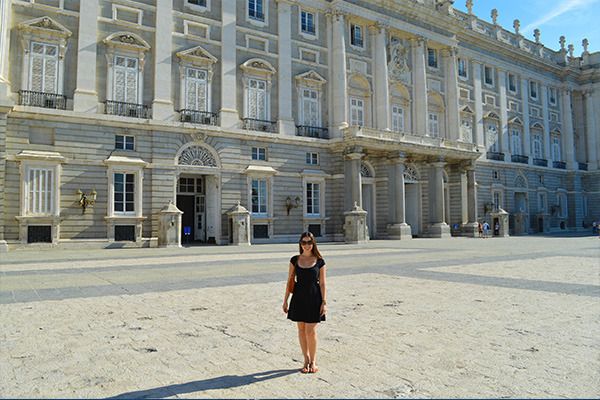 The only thing you need: a LBD
A little black dress is the number one item you need to pack for Madrid. It's a classic piece that can be worn day or night in this Spanish city. Mix up your shoes, accessories and a sweater/ jacket to give this one simple piece of clothing a new look. A little black dress is not only timeless, but it's also the most versatile clothing item you can pack. The effortlessly chic look doesn't hurt either.
Bonus tip: Pack a travel-sized lint roller to keep your black dress looking it's best.
Add a leather jacket for a touch of cool.
For cooler months in Madrid cover up with a black leather jacket. Leather gives you the warmth you need with the added bonus of looking instantly put together when worn over a dress or with a simple tank top and jeans. This one piece can really complete your city outfit, making it both practical and fashionable.

Maximum style in an elegant maxi dress.
A maxi dress is the perfect piece to stay cool and comfortable while still looking chic enough to schmooze with locals over mid-afternoon drinks between museum visits. The added length gives you an instantly sophisticated look without feeling overly dressed. A floral print or bright colour is perfect for summer, whereas a grey or black dress can work year-round.
The right shoes make all the difference.
Leave the running shoes at home when you're heading to Madrid, and instead choose something a bit classier. Public transportation is excellent in Madrid so you'll never have to worry about walking too far. For summer months pack a pair of leather sandals for day and a killer pair of heels for night. In winter you can't go wrong with a pair of black leather boots, either flat or heeled.
Read our guide on how to choose the best shoes for travel!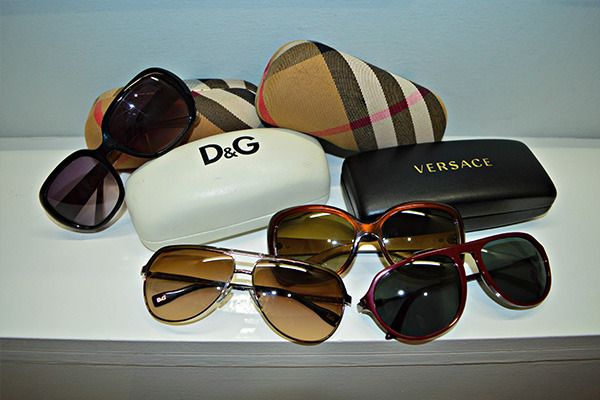 A great pair of sunglasses to complete the look.
Whether it's actually sunny outside or not the fashionable style icons of Madrid are rarely seen without a fab pair of sunglasses on. Men and women look utterly cool walking from business meeting to wine bar with a stylish pair of shades on. Get the Madrid-look by sporting you're own pair (on sunny days in the park it's an absolute necessity). I recommend an oversized black pair of sunglasses that will easily work with anything you wear. Aviators are another fashionable option, especially in gold.
Bonus tip: Sunglasses paired with your leather jacket is one of my favorite looks for Madrid. Take a look at this guide to choose the best sunglasses for your face shape!
A sexy outfit for a night out.
There's no shortage of trendy rooftop bars in Madrid, but a lot of them come with a dress code. Dress to impress in a great outfit that matches the beautiful setting. Shorts paired with heels is a fresh look for summer, while black skinny pants and heeled boots are perfect for cooler months.
 Shop The Post
---

---
Do you want to add any packing tips for Madrid? Please comment below!
---
For more tips on what to pack for Spain, please read:
Suggested travel resources:
---
Hope you liked these packing tips for Madrid. Please share with your friends on Facebook, Twitter, or Pinterest. Thanks for reading!
---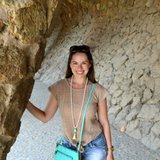 Author Bio: Kelly Ella Maz is travel writer from Canada. Her passion for travel and world-wide experience led her to starting her own travel planning business and blog. She recently bought a one-way ticket to Barcelona, where she'll be living by the beach and travelling around Spain. You can follow her travels at Kellyellamaz.
---