Support TFG by using the links in our articles to shop. We receive a small commission (at no extra cost to you) so we can continue to create helpful free content. As an Amazon Associate, we earn from qualifying purchases made on Amazon in addition to other retailers featured on the blog. Thank you, we appreciate your support!
South America is an incredible continent with so much to offer the adventurous traveler. I originally visited in 2008 with G Adventures and did a Brazil/Argentina tour followed by a separate tour to Peru – a fantastic trip!
Traveling to South America? In today's post, TFG's backpacking guru shares her packing list for Peru, Bolivia, and Ecuador!
---
Packing list for Peru, Bolivia, Ecuador
Written by: Tammy Lowe
---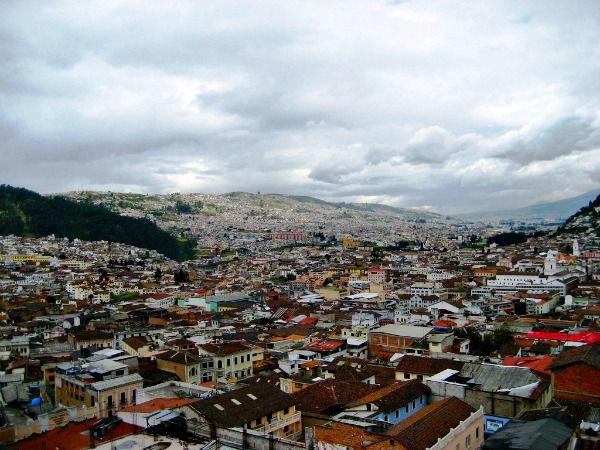 When planning your South America packing list for Peru, Bolivia, and Ecuador, keep in mind that they all have fairly similar climate. All three countries have the Andes running through them which means that a lot of cities you are likely to visit, such as Quito, Cuzco, Arequipa, La Paz, Potosi and Sucre, all lie at high altitude. High altitude of this nature usually means that day time temperatures are fairly warm (between 15-20 degrees Celsius) and nighttime temperatures are fairly cold to very cold (between 0-15 degrees Celsius).
Clothes for Day Time
Because of the mild weather during the day, it is possible to wear dresses, shorts, and T-Shirts. If you feel the cold more then you may want to pack a cardigan too, as it is a little bit chillier if you are in the shade. As the sun that high up in the Andes is extremely strong, I also recommend taking a hat with you, along with some strong sunglasses, sun cream, and lip balm. The ozone layer above Peru, in particular, is one of the thinnest of the world, so it is really important to protect your skin properly.
If you are likely to do a lot of walking or sightseeing then I would bring some comfortable sandals with you too. Teva and Keen both do sturdy yet feminine looking sandals. If your feet aren't very sensitive or blister prone then rubber flip flops would work too. They can also be worn in showers if the bathroom you are going to use isn't the cleanest. Similarly, they are also handy for grounding in case you get an electric shock from a dodgy shower head! For some reason, a lot of South American showerheads have exposed electric cables running past them and I think I don't have to explain to you that electric cables and water are not a good combination. 🙂
Clothes for Night Time
As mentioned above, the night time temperatures can drop dramatically in the Andes. Whilst it is fine to wear short sleeves during the day, you will need to wear a fleece, long trousers and sometimes even a down jacket on top at night time so don't forget to add these items to your packing list for Peru, Bolivia, and Ecuador.
June to August usually has the coldest weather so if you are travelling during those months make sure to bring some warm clothes with you. I have a lot of merino wool tops from Icebreaker which I can layer and then wear a fleece and my ultra down jacket from UNIQLO when it gets really cold. Ultra down jackets are great if you feel the cold easily but want to save space in your backpack as they pack up incredibly small.
I personally find it too cold to wear sandals in the evening, so I usually wear my hiking boots or a pair of foldable ballet flats with some silk socks. For sleeping attire, I wear merino wool leggings and a long-sleeved top to keep me nice and toasty. If it is really cold I sometimes also sleep with a fleece jacket on top too.
Party Time
Most big cities in South America have a very good nightlife scene where you can dance salsa, drink pisco sours, and eat guinea pig until the early hours of the morning. South Americans dress fairly smartly when they go out at night, so you may want to consider bringing one going out outfit with you. That could be jeans (which will also keep you warm) with a nice blouse or vest top, or a little black dress with some nice sandals or ballet flats.
Going Hiking
All three countries are a hiker's dream. From the Cotopaxi volcano in Ecuador, to Machu Picchu or the Colca Canyon in Peru, or Huyana Potosi in Bolivia, hikers will be spoiled for choice. If you haven't already got hiking gear you can usually rent pretty much everything in local outdoor shops or tour agencies, from walking sticks, to boots, sleeping bags or crampons. I personally wouldn't recommend renting hiking boots though for hygiene reasons and also because hiking boots need to broken in properly for a few months before using them on a bigger trek.
Generally speaking, when planning your packing list for Peru and other high altitude countries, you need to pack lots of layers for hiking as weather in the mountains can change rapidly from one minute to the next. You will need base–layers for when it is warm, mid-layers for when it gets a little chillier, outer-layers for night time or when it snows, and waterproof rain gear.
Please visit this page for a detailed trekking and hiking gear list.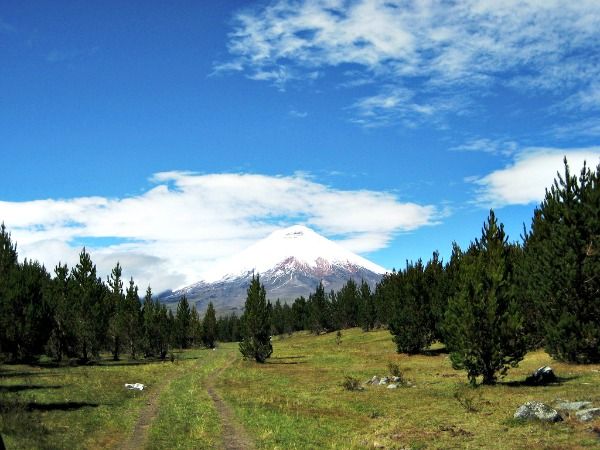 The Cotopaxi volcano in Ecuador
Beach-time
Ecuador and Peru are not all about mountains, there are also some very nice beaches along the pacific coast. The beaches are maybe not as impressive as the ones in the Caribbean or South East Asia, but they are nonetheless nice for some surfing, wildlife viewing and other beach fun.
Depending on the time of year the water may be a bit chilly so if you are planning on going snorkeling, surfing or swimming a shorty wetsuit or a long sleeved surfing top might be worth bringing along. You can also rent snorkel or diving gear though which is probably easier.
During the day the weather is usually very hot, so all you need is a nice little beach dress, shorts, sandals or flip flops, and tank tops. For night time you may want to wear a cardigan on top in case it gets a little chillier.
TFG recommends: I love my iPanema sandals that looks great on the beach and in the city!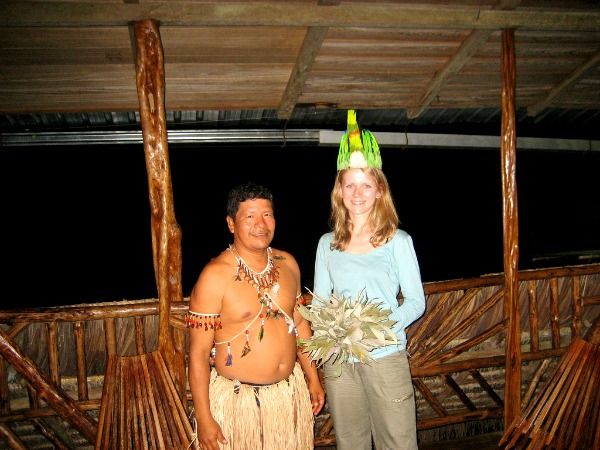 Tammy with a shaman in the Amazon
Exploring the Amazon
In all three countries, you will also be able to visit the Amazon and other rainforests. You usually don't need special gear unless you are going on a multi-day trek, but I would advise you to bring some hiking boots, long sleeved tops, and long trousers with you to protect you from mosquitoes. Mosquitoes will be everywhere and typically bite most at dawn and dusk. I personally get bitten throughout the day as well though so I always double up with deet -based mossi repellant and clothes that cover all of my limbs.
If you are going on a little expedition or trek you may want to check out my packing list for jungle treks.
Shop The Post
---

---
I hope you found this packing list for Peru, Ecuador, and Bolivia useful and that it gave you an idea of what type of climates to expect.
If you have been to any of these countries is there anything you would recommend bringing along that isn't on this list?
---
For more South America packing tips, please read:
SUGGESTED TRAVEL RESOURCES:
---
Hope you enjoyed this packing list for Peru, Bolivia, and Ecuador. Please share it with your friends on Facebook, Twitter, or Pinterest. Thanks for reading!
---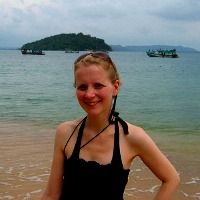 Author Bio: Tammy is a travel blogger and adventure junkie. She has endured the Everest Base Camp trek, abseiled down a skyscraper, cycled down the world's most dangerous road, and trekked through the mosquito infested Amazon jungle. You can follow her adventures on her blog Tammy & Chris on the move or on Facebook, Twitter, Instagram or Pinterest.
---