Support TFG by using the links in our articles to shop. We receive a small commission (at no extra cost to you) so we can continue to create helpful free content. As an Amazon Associate, we earn from qualifying purchases made on Amazon in addition to other retailers featured on the blog. Thank you, we appreciate your support!
A cruise on the Mekong River in Southeast Asia can be a fun experience, but the humidity and heat can make choosing the right clothes tricky. Check out our tips for what to pack for a Mekong River cruise so you can relax and site-see comfortably and stylishly!
---
What to Pack for a Mekong River Cruise 
Written By: Heather C. Hudak
---
Packing for river cruises can be daunting. They tend to be a bit more upscale than your average ocean cruises. For women, this often equates to concern over what to wear to look just right at all times.
Start by reading these general tips for packing for a cruise:
While I agree that European river cruises require dressy evening wear, cruising though the Mekong Delta is a totally different experience. There are far fewer expectations in terms of attire. This is due largely to the climate.
With average temperatures in the 80s-90°s Fahrenheit, it's very hot in the Mekong Delta, but that's not the biggest packing challenge. The extreme humidity makes it difficult to put together a nice outfit because you'll be sweating buckets!
Follow these 5 tips to help you decide what to pack for a Mekong River cruise so you have the perfect wardrobe!
Moisture Wicking Athletic Shirt
Bring Quick-Dry Clothing
It's not good enough to pack lightweight clothing when you travel to places like Cambodia and Vietnam. I thought natural fabrics would be ideal, so I took several jersey cotton tees and leggings. But cotton sags—a lot—once it's damp with your sweat.
What's the most breathable fabric for hot weather? Here are the pros and cons of cotton.
A shirt that starts off waist-length will be past your hips in less than an hour. This is because cotton will hold up to 7% of its weight in moisture. You need to pack a few quick-dry, moisture-wicking tops and pants for your journey into Southeast Asia.
Wicking fabrics are made from a high-tech polyester that's specially designed to draw moisture away from your body to the garment's exterior. Compared to cotton, wicking fabrics hold only 0.4% of their weight in moisture. This makes a huge difference when you're sweating a lot.
Check out our hot weather travel packing list for women over 40!
I packed a couple pairs of moisture-wicking pants and tanks that I often wear to hot yoga because they're made to hold up well in heat. They fared much better than my other knit clothes, which were stretched beyond recognition.
Don't forget to pack moisture-wicking undergarments, too. Bras and panties are the closest thing to your skin, and they will get soaked through with sweat. I ended up living in the few sports bras and polyester panties I'd brought with me. If we can only give you one tip on what to pack for a Mekong river cruise, this is it.
Searching for the best travel underwear for women? See our favorites here!
Kånken Water Resistant Backpack
Only Pack Your Essentials
I wish someone had told me I could buy an entire week's worth of clothing for less than $20 at the markets in Vietnam and Cambodia. When I realized all but a few of the items I'd packed would be destroyed from sweat, I hit up the local markets for other options.
Lo and behold, I found tanks for $2 and pants for $3, and that was without bartering. At prices that low, I recommend buying some of your clothing upon arrival. You can even donate it at the end of your trip. Packing light doesn't get much skimpier than that!
The next time I head to Southeast Asia, I'll pack some key pieces then pick up the rest when I get into town. Cities like Phnom Penh and Ho Chi Minh have markets where you can purchase everything your heart desires. I bought two tanks, a tee, and two pairs of rayon pants for $13. I lived in them for the entire trip, paying a small fee to have them laundered on the ship every few days.
Trust me when I say you won't be alone in this. Every woman on a Mekong River cruise, young and old alike, will likely do the same thing. On the cruise I took last fall, we'd all packed massive bags and barely touched a thing inside. So, when choosing what to pack for a Mekong river cruise, think more so about what not to pack.
For the basics, check out the minimalist packing list for hot weather travels!
Keep Things Comfortable
If you're like me, you'll want to bring something nice to change into for evenings onboard a cruise ship. It's common for women to wear a nice dress or a pretty blouse to dinner on most cruises. But that's simply not the case on a Mekong River cruise. It's just too darn hot to bother, and the atmosphere is extremely casual.
Everyone is in the same boat—literally and figuratively. Not a single person is going to judge you for wearing the same harem-style pants you bought at the market to dinner three nights in a row. They're comfortable and cute. Not to mention, every other woman will be wearing the same thing. (You can't shoot a dart in the dark without hitting a woman in that style of pants!)
If you really want to take something nice "just in case," I recommend a linen dress or flowy peasant blouse. A polyester summer romper would also do the trick. But limit yourself to one or two items at most. You simply won't have a need for more.
See why linen clothing is great for hot weather travel!
Waterproof Hanging Toiletry Bag
Don't Skip on Toiletries
When creating your list of what to pack for a Mekong river cruise, make sure to include toiletries. Even in the bigger cities, it's not easy to find the basics – never mind once you set sail and the majority of your excursions are to traditional villages.
Solid toiletries make going through security a breeze! This post is all about our favorite products.
Shampoo, soap, toothpaste, feminine hygiene products, and other essentials are a must. My husband ran out of deodorant a few days into the cruise, and he was out of luck for the rest of the trip. He had to use mine and smelled like vanilla the entire time!
I'm prone to allergies and headaches, so I always travel with antihistamines, pain relievers, and hydrocortisone cream. There are some other items I simply won't leave home without on any trip. I keep these travel essentials with me at all times and used every one of them on my Mekong River cruise.
As for makeup and hair products, don't bother with any of them. Cosmetics will literally melt off your face the minute you step outside of your air-conditioned cabin. Aside from lip balm and sunscreen, I wouldn't recommend putting anything else on your face.
For hair: straight, curly, thick, or fine, there's simply nothing that holds up well in this climate. Bring a ponytail holder if your hair is long, and expect to wear it up the entire time.
Have you heard of the Diva Cup? Read about the pros and cons of using a menstrual cup!
Wide Brim Foldable Summer Hats
Go Casual with the Accessories
I really believe accessories are key to packing light and looking good on most cruises. But a Mekong river cruise is simply too casual for a lot of glitz. Aside from a good pair of polarized sunglasses with proper UV protection, you don't need much more in the way of accessories.
In fact, it's recommended you don't wear jewelry of any kind or carry a purse in the bigger cities. Thieves have been known to drive by on scooters and pull off bracelets and chains. They cut the straps of your purse and drive off with it. Keep it simple. Leave your valuables at home, and wear a money belt.
Avoid having a bag snatched or cut off by using one of our favorite (and cute) anti-theft travel bags!
In addition to shades, you should bring a sun hat to keep your scalp from getting burned. You won't be doing a lot of swimming in local waters, but there may be a small pool or hot tub on your ship, so it's a good idea to bring a swimsuit.
Due to the scorching sun's rays, I recommend wearing a lightweight coverup over your swimsuit. Sunscreen will only go so far to protect you when you're that exposed.
Get a swimsuit that fits you just right! Check out our personally-tested bra-sized swimwear!
Pack just two pairs of shoes: sturdy walking shoes and comfy sandals, like flip flops or Birkenstocks, to wear around the boat. I took Skechers Go Walks, and they worked well for all of the shore excursions.
Most of the walking you'll do on a Mekong River cruise is on fairly flat terrain—nothing too crazy. Strolling through small villages, wandering around outdoor markets, and visiting Buddhist temples doesn't require special footwear.
---
Choosing what to pack for a Mekong River cruise isn't quite like other cruises in Europe or the Caribbean. Following these 5 tips will ensure you're well-prepared for your Mekong Delta experience.
What are your tips for what to pack for a Mekong River Cruise? Comment and share below!
---
For more cruise packing tips, please read:
Suggested travel resources:
---
LIKED THIS POST? PIN THIS PIC TO SAVE IT!
---
We hope you liked these tips on what to pack for a Mekong River cruise. Please share with your friends on Facebook, Twitter, and Pinterest. Thanks for reading!
---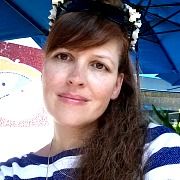 Author Bio: Heather C. Hudak is a professional writer and travel blogger. She has explored more than 50 countries on 5 continents and sailed on nearly 20 cruises. You can read more about her adventures on Wanderlust Wayfarer or follow her on Facebook, Twitter, Pinterest, and Instagram.
---