Support TFG by using the links in our articles to shop. We receive a small commission (at no extra cost to you) so we can continue to create helpful free content. As an Amazon Associate, we earn from qualifying purchases made on Amazon in addition to other retailers featured on the blog. Thank you, we appreciate your support!
Today's Travel Fashion Girl is Julia who grew up visiting her extended family in South Africa and has been exploring Africa (and beyond)  ever since. She is a co-owner of African Safari Company and travels to East and Southern Africa regularly on reconnaissance trips. She prefers to travel with her wife (a chef!) eating and walking their way through the world.
Travel highlights so far include celebrating a milestone birthday on safari in South Africa with friends, taking tea in the rain with a giant tortoise in the Galapagos and cycling along the canals in Burgundy. Follow her adventures at africansafarico.com
---
Interview: Julia Explores Africa and Beyond
---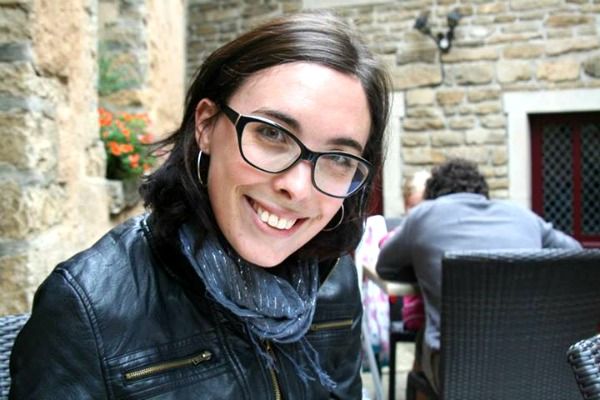 Q: How would you describe your travel style?
A: Simple, classic and definitely layers.
Check out TFG's lazy girl's guide to style.
Q: Do you prefer to travel carry-on or with a regular size suitcase or bag? Do you recommend any particular bag or suitcase?
A:  I only ever carry-on these days – the light aircraft luggage limits in Africa range from 33-44 lbs including carry-on and camera gear and I've found I can easily pack for a three week trip including safari gear and city wear in one bag. I used to use the fantastic quickload upright rolling duffle from LL Bean but my wife gave me a beautiful leather duffle bag from Fossil that I use now.
Find out TFG's secret to packing into a carry-on size bag!
Q: Are you an overpacker or do you underpack?
A: Tricky question for me! Although i stick strictly to the "carry on only" rules and pack light, I still inevitably manage head home from my trips with items I never wore so I would call myself an overpacker.
Q: How do you stay stylish while traveling without access to an entire closet?

A: Plan plan plan and  I always pack a couple items that I love to make getting dressed in the morning an easy and uplifting thing!
 Learn how to master a capsule travel wardrobe.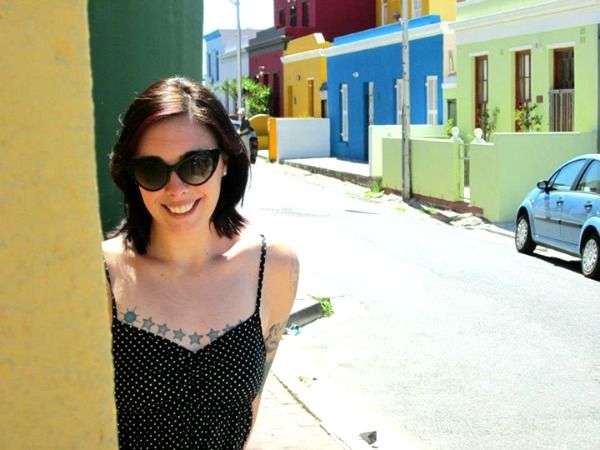 Q:What destination was the most fun to dress for?

A: Paris! I always love dressing for cities and in Paris I think there is a freedom to play with fashion that is hard to find at home in Seattle.
For more tips on visiting Paris, read this.
Q: What are your three must have travel essentials?
A: My Kindle for nearly weightless and limitless reading, cute and comfortable shoes and a neutral color pashmina.
Check out TFG's My 5 Must Have Travel Essentials.
Q:  What's your preferred travel outfit on a plane?

A: A black long-pants jersey romper with tank top, an oversize boat-neck shirt, my trusty pashmina for the cold and short boots (long flights) or ballet flats (short flights).
Learn TFG's top 5 international flight essentials.
Q: What destination surprised you the most with the ways locals dressed or their type of clothing?

A: I think less surprised and more delighted with the myriad of takes on "business attire" for women in Nairobi, Kenya. You have women in Western-style suits but also women in the most gorgeously bright African headwraps and beautifully patterned long dresses.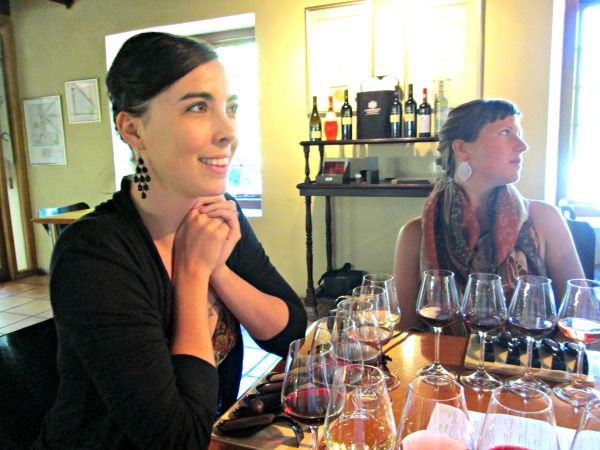 Q: What are your favorite travel accessories?
A: Jewelry is an easy and chic way to mix up, or dress up, an outfit for me so I always try and bring diverse pieces.
More travel accessories here.
Q: What are your favorite travel beauty essentials?

A:  I absolutely love Dr. Jen's Xerion Skincare and I don't leave home without one of the amazing serums from that line. Otherwise I keep it simple with plenty of bobby pins to keep my hair off my face, a colored lip balm from Burt's Bees and if I am going to a city, NARS Velvet Matte Lip Pencil in Mysterious Red and some Maybelline mascara.
More travel beauty essentials here.
Q:  Do you have any specific hair or makeup products that work great for travel?

A: I use the provided shampoo wherever possible but always take my own conditioner and ration it out – MOP makes a great leave-in option – and I stash multiple sticks of the original Burt's Bees lip balm in different pockets and bags so even if I lose 1 (or 2!) I still have my favorite lip balm.
Q:  How many pairs of shoes do you travel with and what styles?

A: For safari, I take my low-top Merrell hikers, a pair of basic canvas slip ons and pair of nice flip flops (like these gold ones from J.Crew). For the city, I pack 1-2 pairs of boots for nearly every month except high summer! They are comfortable and can instantly go from the market to dinner. I usually pack a pair of low heels and in summer, a pair of metallic flat sandals.
For tips on choosing travel shoes, check out this 10 step guide!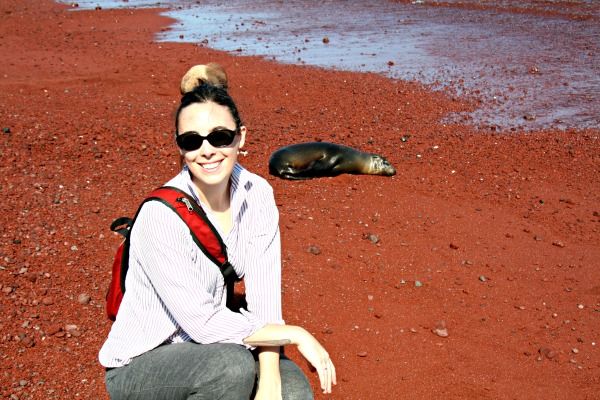 Q:  Do you have any recommendation for cute and comfortable footwear?

A:  For comfy heels, I like Corso Como since they offer classic styles from boots to flats to heels with padded foot beds!
These are TFG readers top pics for cute and comfortable travel shoes for sightseeing.
Q:  What was your biggest travel fashion or packing mistake?

A: Relying on averages in weather reports! I traveled to Burgundy in September and packed autumn clothes but not the usual layering pieces and sure enough they had a heatwave so I ended up carrying around tons of sweaters and a coat that I never wore.
Q:  Finally, any travel packing tips for new travelers?
A: Separate, label and forgive yourself one "extra" thing that you love, be it a cashmere sweater, a faded pair of jeans or spike heels that may not be practical but may be the just what you need to feel the most "you" when you travel.
---
If you'd like to be interviewed on Travel Fashion Girl, please submit your details here.
---
For more traveler interviews, please read:
Interview With Avant-Garde Footwear Designer Chelsea Jones
---
Hope you liked this interview with Julia. Don't forget to share this post with your friends on Facebook, Twitter and Pinterest. Thanks for reading!
---