Support TFG by using the links in our articles to shop. We receive a small commission (at no extra cost to you) so we can continue to create helpful free content. As an Amazon Associate, we earn from qualifying purchases made on Amazon in addition to other retailers featured on the blog. Thank you, we appreciate your support!
Meet Chalsie! By day she's a freelance writer, digital media strategist and photographer, by night she's dreaming up ways to escape the city and explore the unknown on her blog, The Workshop Co.
Whether you're adventuring around your hometown or spending three months abroad, she feels exploring the world is about recognizing the simple things that life has to offer. Agreed! Read on to find out more about her and her packing style!
---
Interview: Chalsie Mew
---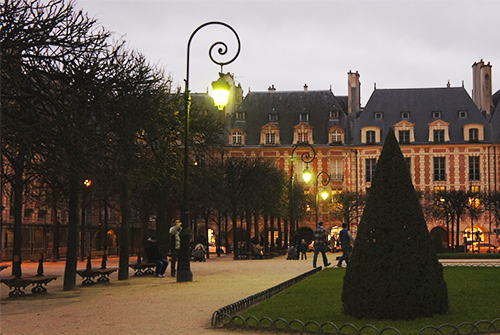 Q: How would you describe your travel style?
I'd describe my travel style as comfortable minimal. Although my day-to-day style is quite minimal as well. I like to stick with one color pallet (black, blues, greys, whites), that way everything I bring with me works together, creating endless outfits! Crisp winter's you'll find me rocking black jeans, a button up shirt and chunky knits. Summers I'll mostly be in oversized dress with socks and brogues.
Q: Do you prefer to travel carry-on or with a regular size suitcase or bag? 
It really depends on the trip. I must admit, carry-on is so much easier than checked! You save time having to wait for your luggage, have less space to fill (which is a good way to prevent yourself from purchasing one too many items overseas), and it's lighter to carry around from destination to destination. That said, I find carry-on very stressful for winters and long trips. I also love my homely comforts. So, often I will take my 50L backpack, ensuring I don't pack it to the brim so I've got space to play with.
Take a look at our step by step guide for choosing luggage.
Q: Are you an overpacker or do you underpack?
I don't know anyone who underpacks! To those of you out there who do, teach me your ways! Overpacking is my weakness, but I'm getting better at sticking to the essentials. I've got a pretty steady packing checklist now, and it serves me pretty well.
Q: How do you stay stylish while traveling without access to an entire closet?
By ensuring I pack clothing that all work together! This way I maximize the garments I have, to create as many outfits as possible. I also think dressing in a minimal or monochrome pallet with basics allows you to get the most out of outfits while looking quite chic. To refresh a look I find adding accessories such as a scarf or hat helps. But my latest style light bulb moment is to change your hairstyle to refresh an outfit.
Q: What are your three must have travel essentials?
My camera, black jeans and a linen button up shirt.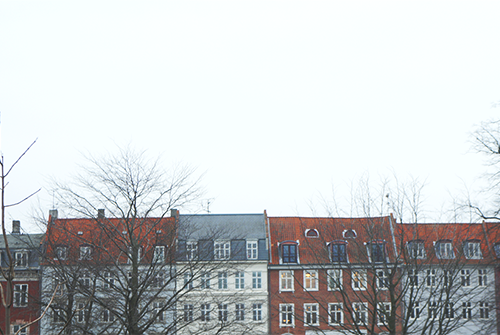 Q: What destination was the most fun to dress for?
Without a doubt it was Japan! I was traveling around Japan with four girlfriends for two weeks, and we really got into the girly, J-pop style, fake lashes and all! I have to admit, I bought a whole lot of clothing I never wear back in Melbourne. But hey, that was half the fun!
Q: What destination surprised you the most with the ways locals dressed or their type of clothing?
I didn't have many expectations of Copenhagen before I arrived. But as soon as I hit Denmark land, I was surrounded by beautiful, well dressed people! It was like stepping into a movie set! Not to mention, everyone rides bikes – talk about chic.
Q: What's your preferred travel outfit on a plane?
Comfortable black pants, a breathable linen button up shirt, my bulkiest boots to save room in my luggage, thick socks to keep my feet warm mid-flight, a chunky knit and a scarf for added warmth or to act as a pillow! Perfection.
Check out some of our favorite airplane outfits.
Q: What are your favorite travel accessories?
Sunglasses! I never leave the house without sunglasses, I think they're a fantastic accessory that adds a certain mystery to your look.
Check out the lazy girl's guide to stylish travel accessories.
Q: What are your favorite travel beauty essentials?
A good moisturizer is a must! Especially to keep my skin feeling fresh and hydrated mid-flight. I also find traveling dries out my skin – whether that's from being outside, or in-and-out of air-conditioning/heating. Dry skin is a pet-peeve of mine, so packing a good moisturizer for my face and body helps me feel comfortable during my travels.
I also never leave anywhere without my Lucas Paw Paw Ointment!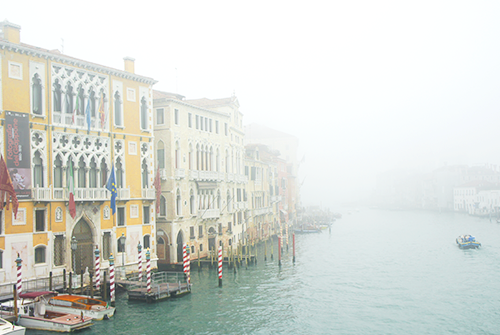 Q: Do you have any specific hair or makeup products that work great for travel?
Clinique Stay Matte Sheer Pressed Powder is perfect to keep your face from being oily. It's also super compact! Again, travel does strange things to my skin, so keeping oil under control helps.
Q: How many pairs of shoes do you travel with and what styles?
Three is my maximum – depending on the weather, boots or flats, runners, and thongs (no, not the underwear kind – the flip flops kind!). I'll take thongs because I often stay in hostels and have a problem with touching dirty floors and showers (eik).
Check out TFG's tips on choosing the best shoes for travel.
Q: Do you have any recommendation for cute and comfortable footwear?
I think every traveler needs a pair of Nike Roshe Runs. They come in some really cute colors and prints, are super comfortable and can take a beating.
Find out our top 10 cute and comfortable travel flats.
Q: What was your biggest travel fashion or packing mistake?
My biggest packing mistake was bringing things I didn't really like or feel comfortable in, to a long trip to Europe. I found myself lugging these items around when I never wore them. It's a waste of space, and weight!

Q: Finally, any travel packing tips for new travelers?
Only take clothes you love, never take anything for 'just in case' moments. I promise, if you do need it (which often you don't), you can buy it there.
Also, it may seem strange to use packing cubes, but they're amazing! It's like having a wardrobe in your bag. You'll be surprised how many times you can misplace and often lose things if your bag is a mess. Organization is key!
 Check out TFG's tips on organizing travel clothes.
---
If you'd like to be interviewed on Travel Fashion Girl, please submit your details here.
---
For more traveler interviews, please read:
---
Please share this post with your friends on Facebook, Twitter, and Pinterest. Thanks for reading!
---