Support TFG by using the links in our articles to shop. We receive a small commission (at no extra cost to you) so we can continue to create helpful free content. As an Amazon Associate, we earn from qualifying purchases made on Amazon in addition to other retailers featured on the blog. Thank you, we appreciate your support!
Shopping in India is absolutely amazing but Goa takes top prize as the ultimate boho chic capital of the world! If you're planning a trip to this part of India, bring an empty suitcase and plan on checking your bags on the way back home because the clothing, jewelry, and home décor items are to die for!
---
Best of Goa: Shopping in India
---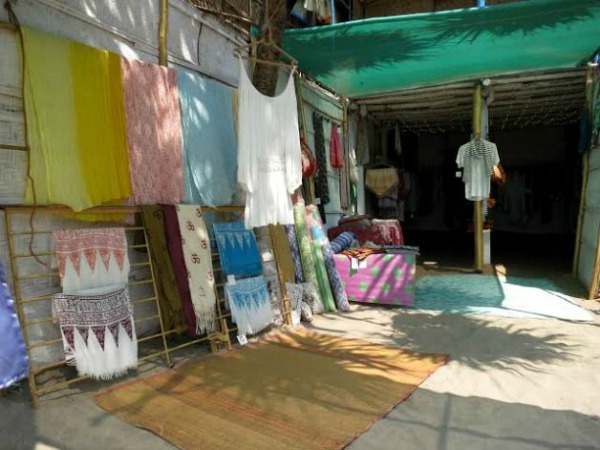 Goa Shopping
Goa is famous for its beautiful beaches, laid back lifestyle, and wild parties.  While I would've preferred to spend more time in the fabled quiet white sand beaches in the South, I ended up staying in Northern Goa for 10 days on my 30-day trip to India.
I started the trip indulging in resort relaxation in Candolim at the Vedanta Holiday Village as part of the Visa Signature free VIP hotel program. Afterwards, I moved on to Anjuna for a few days, which seems to be trance party central from the olden days. I then continued north to Morjim, which was my favorite place.
Why Morjim? My boyfriend was doing a kite surfing course, but what I loved about it was that it was quiet and right next to Ashwem – and some of the best shopping in India!
 Amphora Saturday Market
Before I tell you my favorite boutiques for Goa shopping, if you're a traveler, fashionista, and especially a Shopaholic DO NOT miss the Ampora Saturday Night Market.
Local expat Rachel over at Hippie in Heels told me about it and it was the best thing ever! All the local designers congregate here so if you don't have time to visit the different beaches then you can see the best of shopping in Goa all in once place!
Bring your cash, a canvas shopping bag, and indulge on the eclectic designs of local designers. It's bohemian chic at its finest. This has to be the festival fashion capital of the world.
It's not to miss!
This is where I first discovered these amazing designers and then visited their shops later on in the week. And let me tell you, if you see these collections you won't think about shopping in another average tourist shop ever again. For sure this location has some of the best shopping in India!
Here are my favorite boutiques for Goa shopping: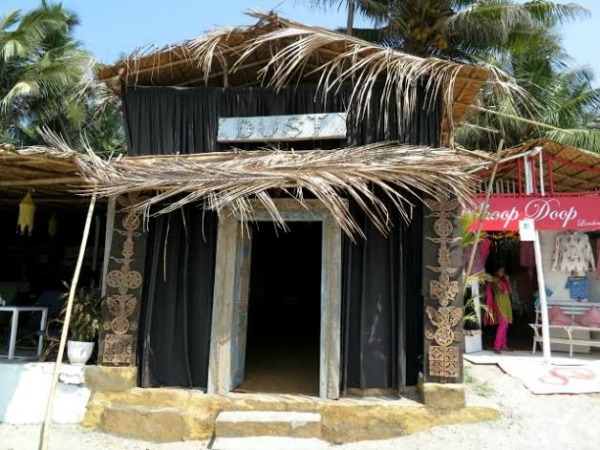 Dust
What can I say about Dust other than ooh la la? Their fine silk garments are block dyed and each piece seems to be one of a kind. I could've spent all my money on this line – it's gorgeous! With tribal inspired elements and earthy tones, get your silk on with the ladies of Dust!
Located on Ashwem beach.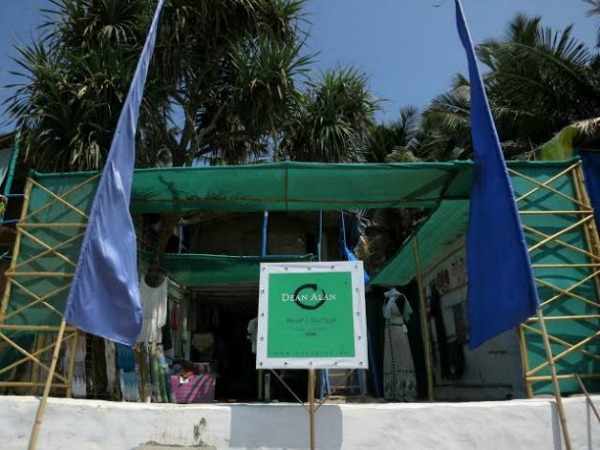 Dean Alan
For cotton styles I liked Deanalan.us which features lightweight airy pieces that are functionally perfect as travel fashion. Their breezy and pretty print maxi dresses and scarves were especially appealing!
Located on Ashwem beach.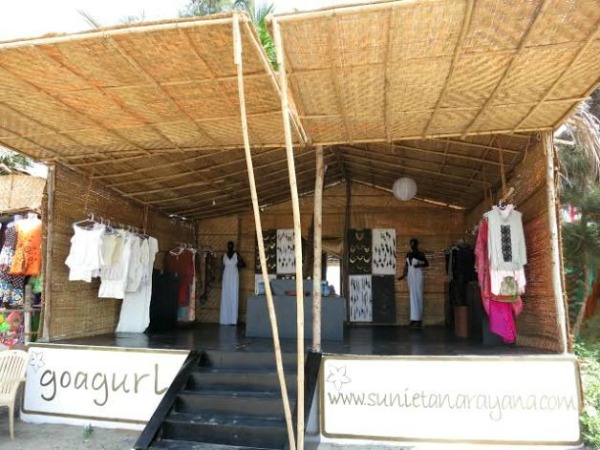 Goa Gurl
While the clothing at Goa Gurl was resort wear ready, what caught my eye was the brass plated jewelry collection and feather earrings. This is a must stop shop for a statement necklace and earrings set.
Located on Ashwem beach.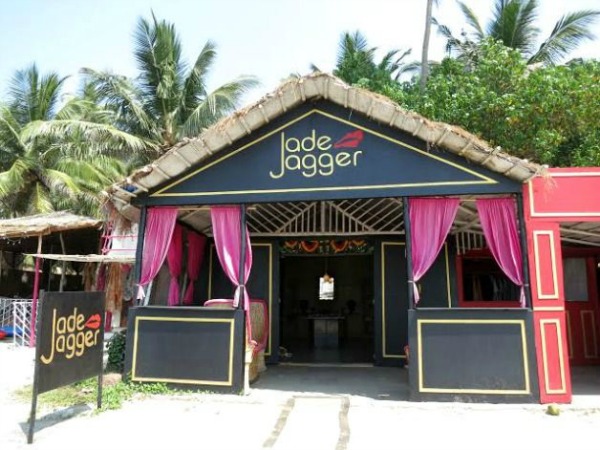 Jade Jagger
Internationally acclaimed designer with global boutique locations, Jade Jagger has a swanky little shop right on the beach alongside these other boutiques. Her colorful clothing boasts luscious textures and her jewelry was definitely a highlight for me.
Located on Ashwem beach.
Tia
I know India's known for it's cotton but TIA is another silk-based collection that caught my eye. With super sexy one piece suits and a fashionista friendly price tag to match, this is definitely a line to watch if you love sensuous cuts in fine fabrics. One to note is that this shop isn't located alongside the beach like the above boutiques so you have to go a little out of your way to find it.
Located in Morjim.
Leather Guy
"Leather Guy" is not the name of the store and I am kicking myself for not getting this guy's business card. If you're a big fan of leather like me, the designs in this boutique are a cross between rocker, biker, and haute couture.
This is the only store not located near the above shops and is along the main street in northern Anjuna. The metal embellished leather is textured with exotic animal skins – this is one place I hope is fair trade because it is just way too good to pass up.
What I especially loved was that the pieces were incredibly affordable too. Now, I'm not saying they were cheap but affordable for leather. Look for it, find it.
---
There were so many more beautiful clothing lines that I saw at the Ampora market so make sure not to miss it! And I forgot to mention, leather boots are also pretty popular here so needless to say, be prepared to go wild when you're shopping in India, especially Goa!
Have you been to Goa? Did you love shopping in India? Please comment!
---
For more global shopping tips, please read:
---
Hope you liked this post on the best of Goa: shopping in India. Please share it with your friends on Facebook, Twitter and Pinterest. Thanks for reading!
---