Support TFG by using the links in our articles to shop. We receive a small commission (at no extra cost to you) so we can continue to create helpful free content. As an Amazon Associate, we earn from qualifying purchases made on Amazon in addition to other retailers featured on the blog. Thank you, we appreciate your support!
With the summer heating up, you may find yourself hitting top music festivals around the world. It doesn't matter where your heading, festival clothing is bohemian inspired, stylish, and trendy.
One of the season's biggest trends–70s style–is alive and well and is the relevant look at most festivals. Many of these trends will be a throwback to this earthy era. It's best not to splurge on super trendy pieces as you may only get a few wears and may not last if the weather isn't great.
Heading to a music festival this summer? Follow this quick cheat sheet on the top festival clothing trends to wear this season!
---
Festival Clothing: Trends to Rock this Summer
by Niki Landry & Dani Masterson
---
Fringe
Adding fringe to any outfit is a great way to get the festival look! Try fringed hemlines, vests and crop tops. If you don't usually wear fringe, opt for a fringed bag or footwear. You could easily incorporate an accessory into your everyday wardrobe!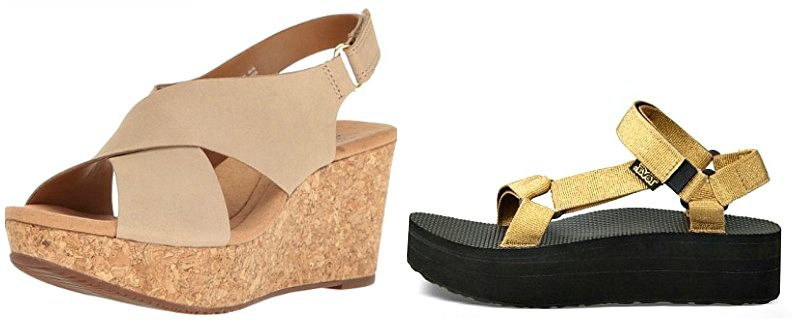 Wedge Sandal | Platform Sandal
Chunky Sandals
Chunky sandals are perfect for any festival outfit. This fun footwear definitely makes a statement while keeping your feet comfy jumping around at the main stage!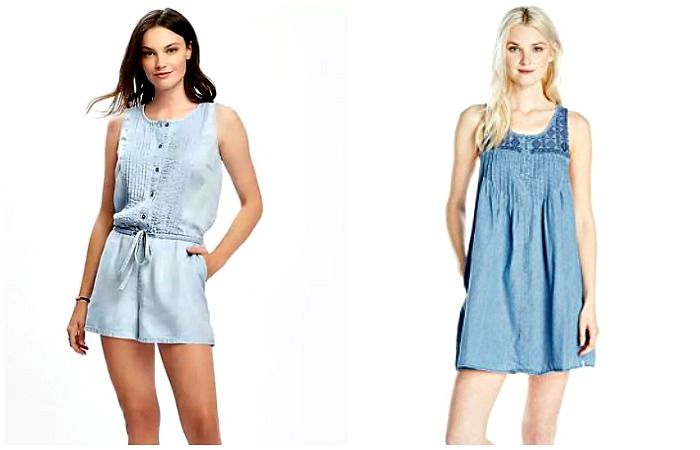 Chambray
This light cotton material is great for all day wear and is a summer staple so you can get more use of this festival clothing item. The material is airy and comfortable and would be great for a day in the sun. Chambray is also easy to accessorize by adding an interesting pair of shoes, a bag, and jewelry.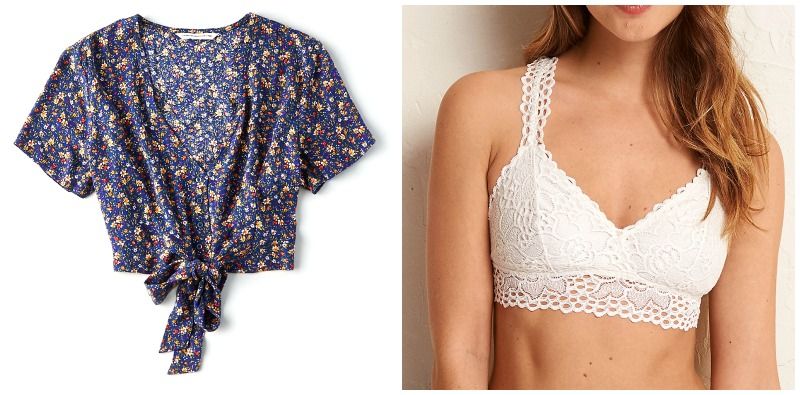 Crop Tops / Bralettes
A flirty and feminine crop top will add to your festival look as you dance the night away! Pair it with high-waisted shorts, dungarees, or even a flowy maxi skirt for a comfortable, no-fuss outfit that's perfectly on trend this season.

Chokers
Popular in the 70s and 90s, chokers are back yet again! Chokers are fashionable and affordable, perfect for making a fashion statement at any festival. Choose leather, lace, velvet, metallic, or silk to rock up your look!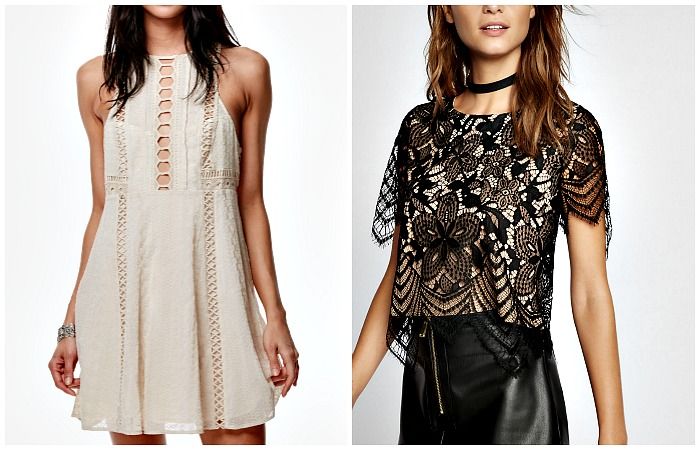 Crocheted Mini Dress | Lace Tee
Crochet and Lace
No article about music festival clothing is complete without mentioning lace and crochet! They're a great way to add a feminine touch to any outfit and put you in a great mood to vibe to music all day.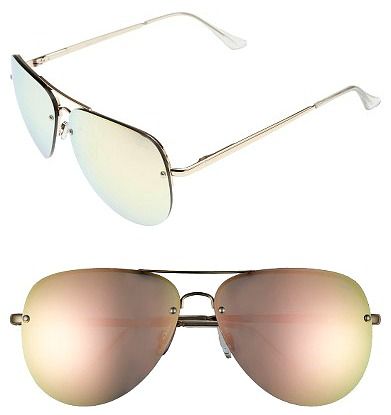 Mirrored Sunglasses
If your festival outfit is leaning too much towards the earthy and neutral, put on a pair of mirrored sunglasses to up the cool factor. Colored mirrored sunnies come in all styles: aviator, retro, geometric, round, and even cat eye, and of course they are vital for sun protection, too. Not only do they add style and color to your outfit, they look great in photographs!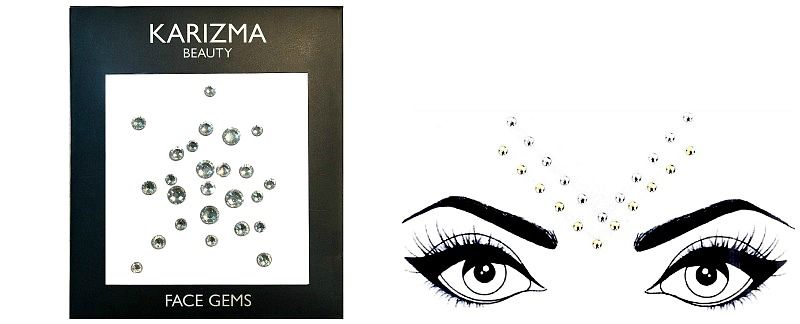 Face Jewels | Phoenix Face Jewels
Body Jewels
Body jewels can transform any festival outfit into a unique look. Apply on forehead, around eyes, neck, lips, stomach, legs… anywhere you like–your body is your canvas. Body jewels will certainly be a festival essential in my bag this year!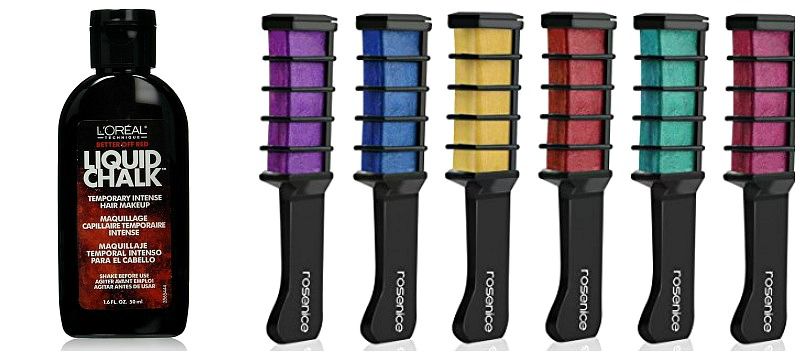 Liquid Chalk | Hair Chalk Comb
Hair Chalk
Add some festive streaks of color to light-colored hair. Easy to apply, hair chalk can give you a unique look that can easily be washed out. L'Oreal has a fantastic range of hair chalks that are suitable for all hair types.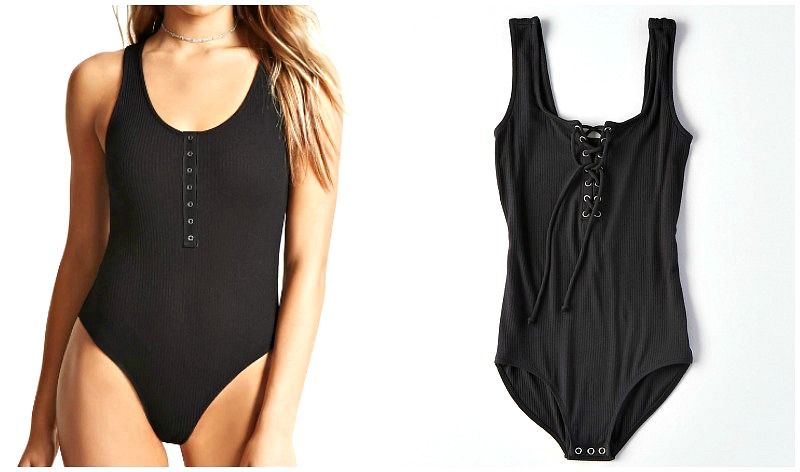 Ribbed Bodysuit | Lace Up Bodysuit
Unitard / Bodysuit
Feeling fearless? Dare to bare with a unitard if the weather is good. Try layering this piece with a kimono or short shorts.
---
What are your favorite festival clothing items? Share in the comments!
---
For more music festival fashion tips, please read:
---
I hope you liked this post on summer music festival clothing trends. Please share with your friends on Facebook, Twitter, and Pinterest. Thanks for reading!
---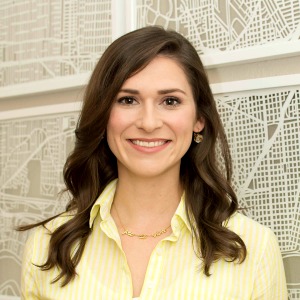 Author Bio: Niki is an interior designer and artist from Louisiana. In addition to her design work, she writes for local and online publications sharing her experiences and passion for travel. Niki is currently adding stamps to her passport while building her design practice, Niki Landry Designs.
---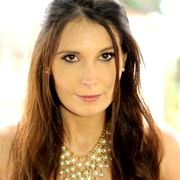 Author Bio: Dani Masterson is an Irish actor who loves to travel and has a serious passion for fashion. Dani has been to over 100 cities & countries around the world and lived in Dublin, London, and Dubai. Her work and thrill for adventure drives her to intriguing destinations! Follow her on her blog at Dani Masterson and IMDB.
---