Support TFG by using the links in our articles to shop. We receive a small commission (at no extra cost to you) so we can continue to create helpful free content. As an Amazon Associate, we earn from qualifying purchases made on Amazon in addition to other retailers featured on the blog. Thank you, we appreciate your support!
Today's travel fashion girl is Donna Bramhall from Haute Culture Fashion. Find out why she chooses a simplistic travel style and learn her top packing tips!
---
Interview: Haute Culture 
---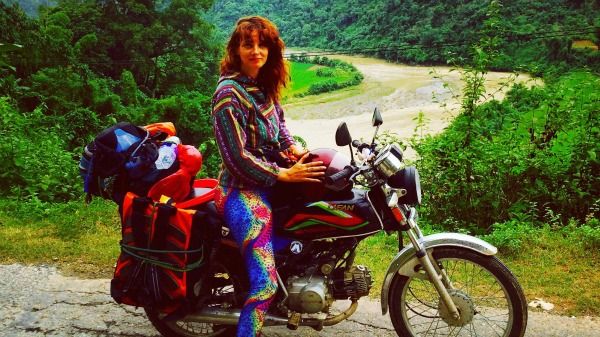 Q: How would you describe your travel style?
Eclectic, spontaneous, colorful, world wide, ethnic and above all FUN.
Q: Do you prefer to travel carry-on or with a regular size suitcase or bag?
Backpack for hiking to the hill tribe homestays out in the mountains, and a wheelie hold-all to carry all my prized costumes and accessories from my travels.
Check out TFG's recommendation on the best wheeled carry-on suitcases.
Q: Are you an overpacker or do you underpack?
I don't over or under pack, my biggest problem is buying and carrying and posting home when i am on the road. Normally i have just 2 bags, one with everything in that i open only twice per week, and another holdall with my laptop and 3-4 days of clothes in.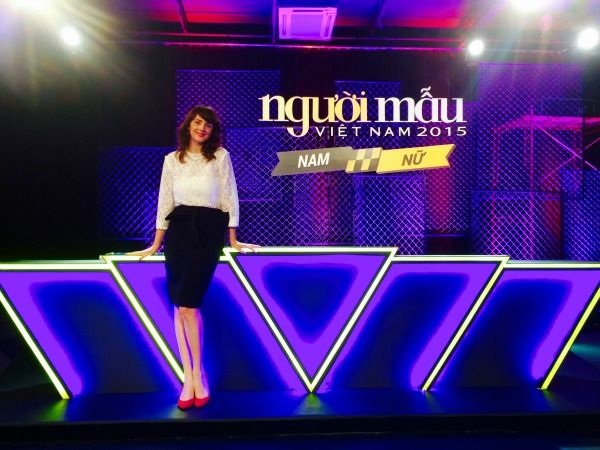 Q: How do you stay stylish while traveling without access to an entire closet?
I think about the week ahead, what do I have planned, then pack accordingly. If i know I'm going to be somewhere that has great photo potential then i pack my nicest outfits.
Q: What are your three must have travel essentials?
1. Sequins, they don't crease, look great in the day or night, attract attention and always make me feel good.
2. Nice underwear, it doesn't matter how i look on the outside when I'm on the road, i always try and have new, nice under where underneath.
3. Doc Martens! I love my Docs, they look cool with short patterned funky dresses, denim shorts or leggings, they are practical and comfy for hiking and motorbiking on my fashionable adventures reaching remote tribes.
Q: What destination was the most fun to dress for?
I like to dress in a combination of my best ethnic clothes whether I'm meeting hill tribes or networking at formal events. I only buy what i love and so that means every garment has a story to tell.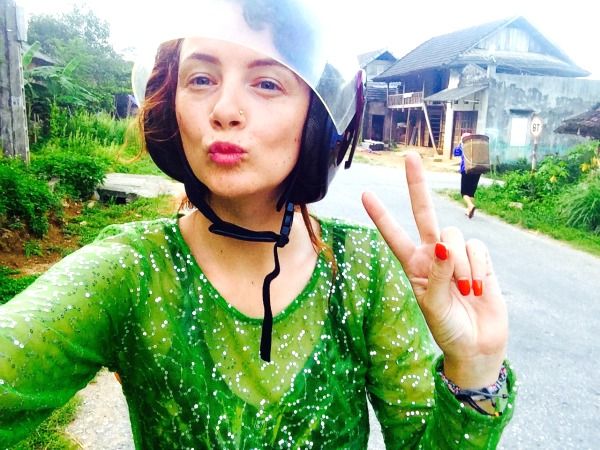 Q: What destination surprised you the most with the ways locals dressed or their type of clothing?
Well I research into cultural costume and fashion around the world. I just spent 3 weeks riding my motorbike around Ha Giang, the most northern province of Vietnam. Home to 80% of Vietnams 54 ethnic minorities, every other village and town has a different cultural visual identity, it really is the most fascinating and inspiring place.
I personally loved the Glitter Girls of Ha Giang. Girls who dress head to toe to attract the attention of boys every Sunday at Dong Van Market. I also love the Lolo women Meo Vac who spend 1 year making their costumes from hand appliquéd multicoloured triangles and motifs.
Q: What's your preferred travel outfit on a plane?
I don't like flying, i try to travel over land where possible, i always opt for my long sleeve silk cotton mix shirt from Nepal and my plain black baggy trousers from Thailand, I accessories with a huge leopard print scarf that doubles up as a light blanket and my traditional Vietnamese Hmong shoulder bag.
Check out some of our favorite airplane outfits.
Q: What are your favorite travel accessories?
I love ethnic fabric bags, earnings and necklaces, all of which i source from the ethnic groups I visit and I will sell on my website very soon.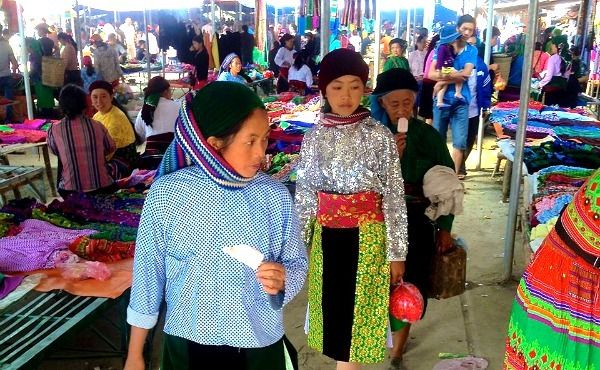 Q: What are your favorite travel beauty essentials?
Coconut oil does everything, sandalwood soap for feeling clean and smelling yummy and Mac lipstick in Russian Red.
Q: Do you have any specific hair or makeup products that work great for travel?
I'm a Mac girl through and through. Statement lipsticks are the best for making the most impact with any outfit, My favorites are Russian red, Candy Yum Yum (pink), Morange (orange), plus concealer and bronzer.
Q: How many pairs of shoes do you travel with and what styles?
Hmmm currently 3, Doc Martens, classic flat leather sandals in black from Clarks and bright red suede stilettos.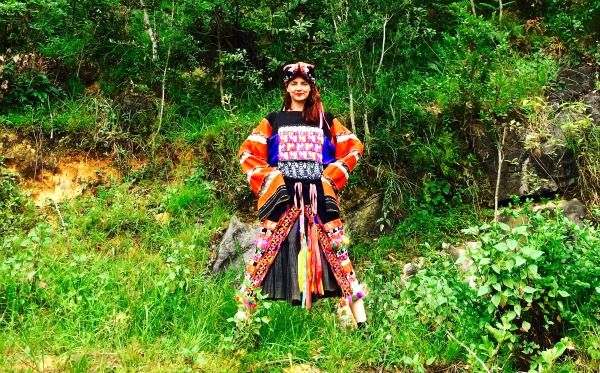 Q: Do you have any recommendation for cute or comfortable footwear?
Docs are classic, comfy, on trend and protect your feet when going on adventures.
Check out TFG's tips on choosing the best shoes for travel.
Q: What was your biggest travel fashion or packing mistake?
Not buying a good enough quality backpack. I need a new one and have to wait until i get to Bangkok. I want to invest in a good quality one that can change size.
Read our step-by-step guide on how to choose the best travel backpack!
Q: Finally, any travel packing tips for new travelers?
Packing cubes! Everyone says it, because they really do help. Head torch, if you are back packing is always useful, a silk sleeping bag for luxury, and a small first aid kit (safety before style ladies).
---
If you'd like to be interviewed on Travel Fashion Girl, please submit your details here.
---
For more traveler interviews, please read:
---
Hope you liked this interview with Donna Bramhall. Please share this post with your friends on Facebook, Twitter and Pinterest. Thanks for reading!
---