Support TFG by using the links in our articles to shop. We receive a small commission (at no extra cost to you) so we can continue to create helpful free content. As an Amazon Associate, we earn from qualifying purchases made on Amazon in addition to other retailers featured on the blog. Thank you, we appreciate your support!
Headed to Orlando? Here's your Disney World Packing List for your next trip to the House of the Mouse.
---
Disney World Packing List
---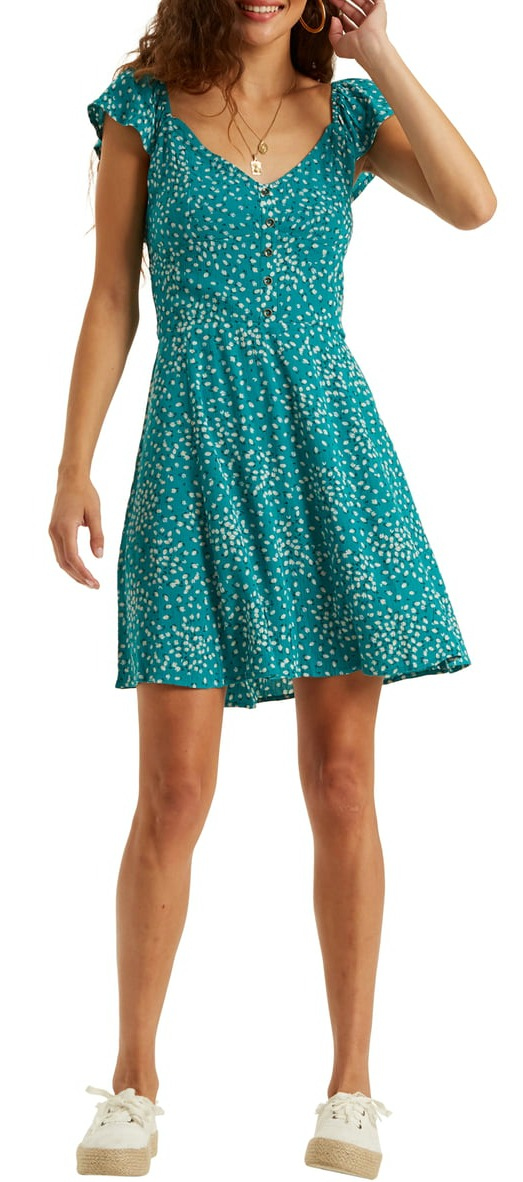 Billabong Forever Yours Minidress
Lightweight, Casual, Cute, Comfortable Clothing
Since you'll be in the landlocked part of Florida, there's a pretty good chance it will be hot. So, be sure to pack some lightweight clothing. Also, Disney World is uber casual so you can't really be underdressed. But don't forget, you'll be looking back on these Disney pics for a lifetime. So, a cute look is also the goal. And finally, something comfortable. To experience all the park has to offer, you'll have to put in a full day. So comfort is key when planning your Disney World packing list.
Here are a few of my suggestions:
Loose tank top
shorts or stretch jeans
t-shirt day dress
TFG says: I wore the Keyhole Dress featured in this travel wear review and stayed cool all day in the May heat.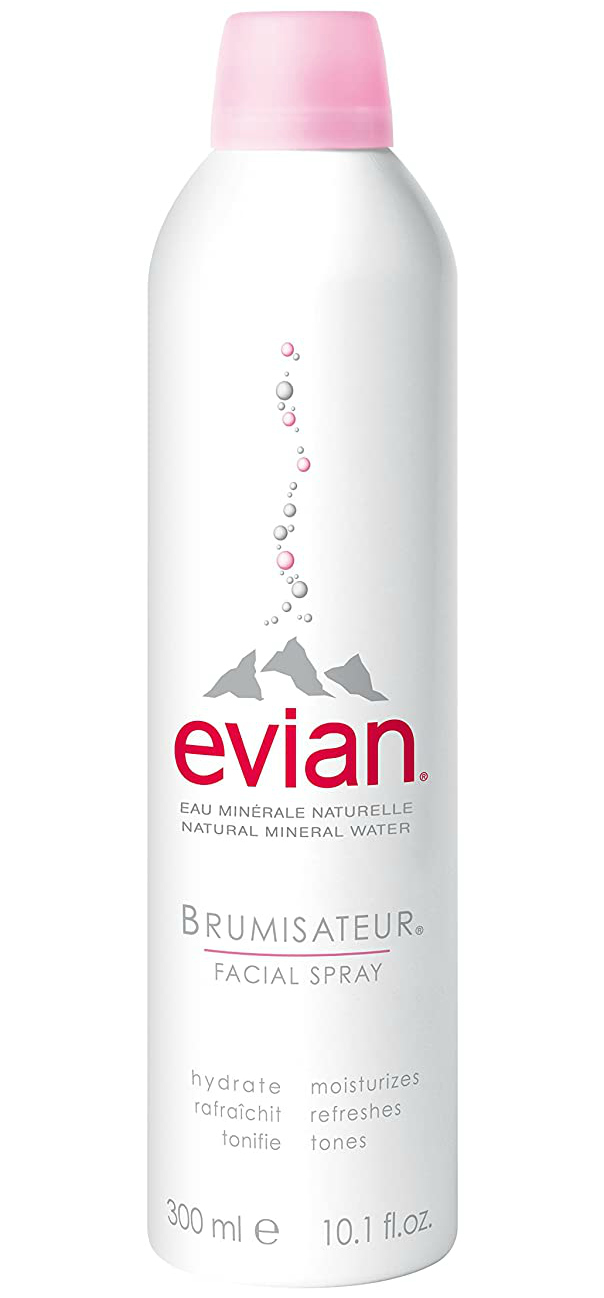 evian Facial Spray Mineral Water Facial Spray
Evian Facial Spray
Remain cool, calm, and refreshed throughout the day among the sea of tourists with this fantastic facial spray. It comes in a 1.7 fl. oz. travel size, sets make-up, and removes perspiration. Feels fabulous too!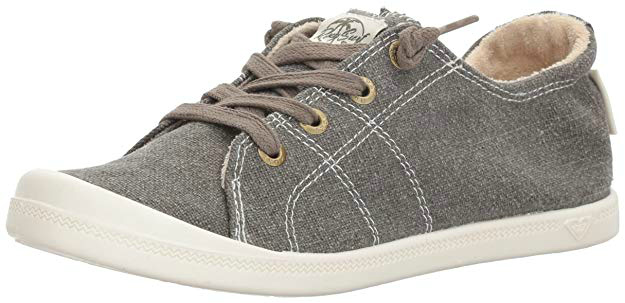 Comfortable Shoes
Disney World has many magical moments, but also lots of long lines to stand on. There's a good chance too you'll be schlepping a bag, stroller, bag of Disney souvenirs, or a kid around too. So, a soft-soled comfortable shoe is required to end the day magically.
My suggestions:
TFG says: I loved wearing my Birkenstock Gizehs on my Disneyworld trip. Check out these other comfortable walking shoe suggestions!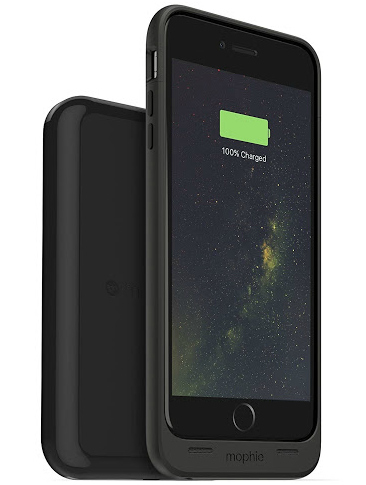 Rechargeable for smartphones
Once you've tried the Mophie, you won't travel without it, especially in Disney World where you'll want to snap a picture every turn you make. Switch out your usual phone case for this rechargeable battery case and you will get up to 130% extra battery life for your phone. No more searching for charging stations for you! Comes in several fun colors. We love purple, of course!
TFG says: I totally need the Mophie juice pack. I saw several people using it at Disney.
Smartphone with My Disney Experience App
The My Disney Experience App is your lifeline in Disney World. Through this App you can schedule and change FastPass+ selections, check wait times on rides, find out where to meet characters, book restaurants in the park, get a map of the park, check parade and fireworks show times, and more. It's a must have.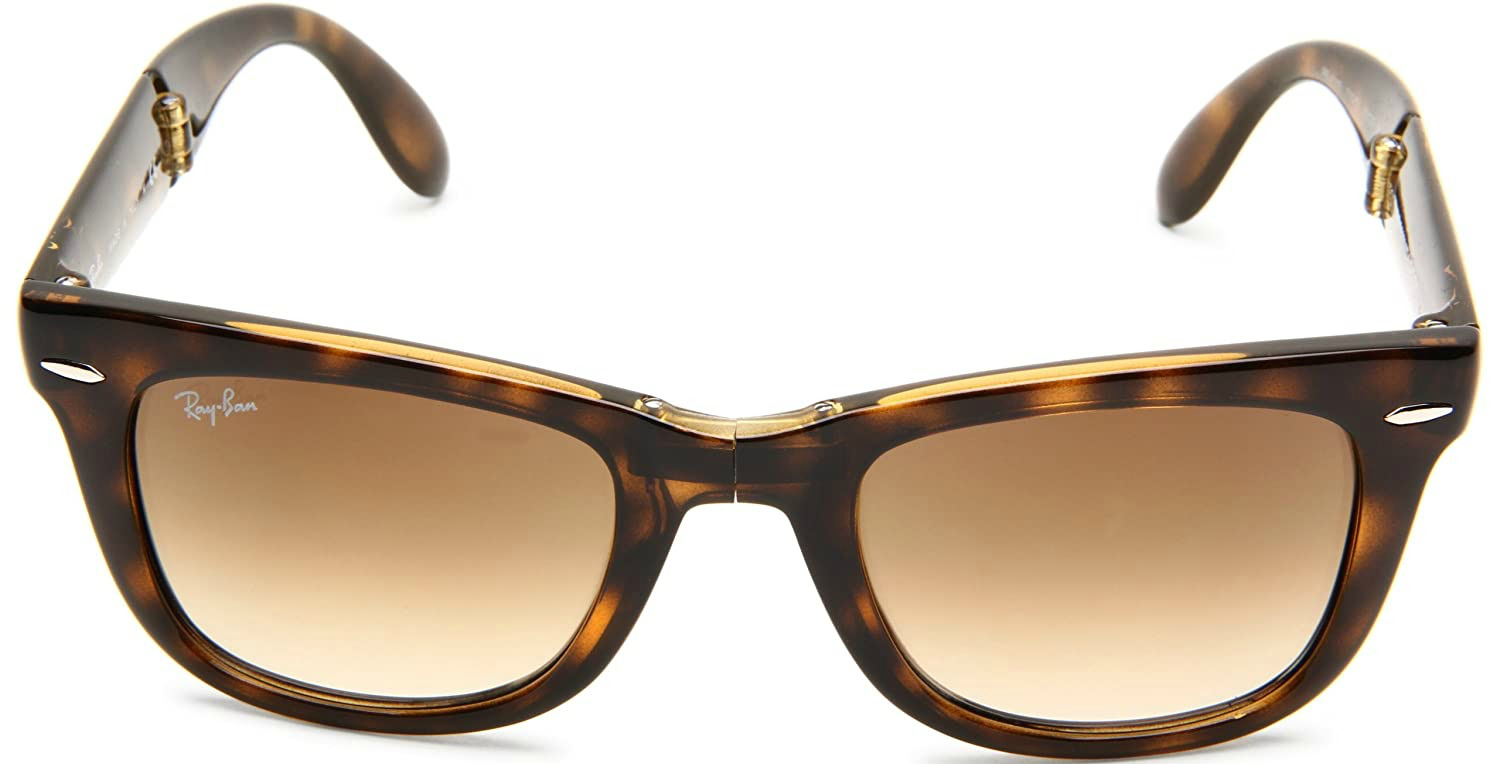 Folding Wayfarer Square Sunglasses
Sunglasses
That Florida sun is also pretty bright mid-day, so get some sunnies. Yes, I love Tom Fords and Channels as much as the next Travel Fashion Girl but remember it's Disney World.
There's a good chance those shades will go flying off on Thunder Mountain or on Expedition Everest never to be seen again so keep this in mind when planning your Disney World packing list. So, opt for the cheaper version for this trip. I like Target Style sunnies.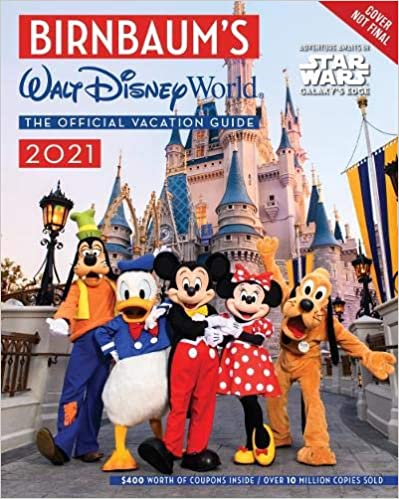 Walt Disney World: The Official Guide
Light Reading for the Hotel Room
After a G rated day in the park, I like to unwind at the hotel with some light fashion and comedy reading just for me. What am I enjoying lately? Uganda Be Kidding Me by Chelsea Handler and the second issue of new fashion mag PORTER.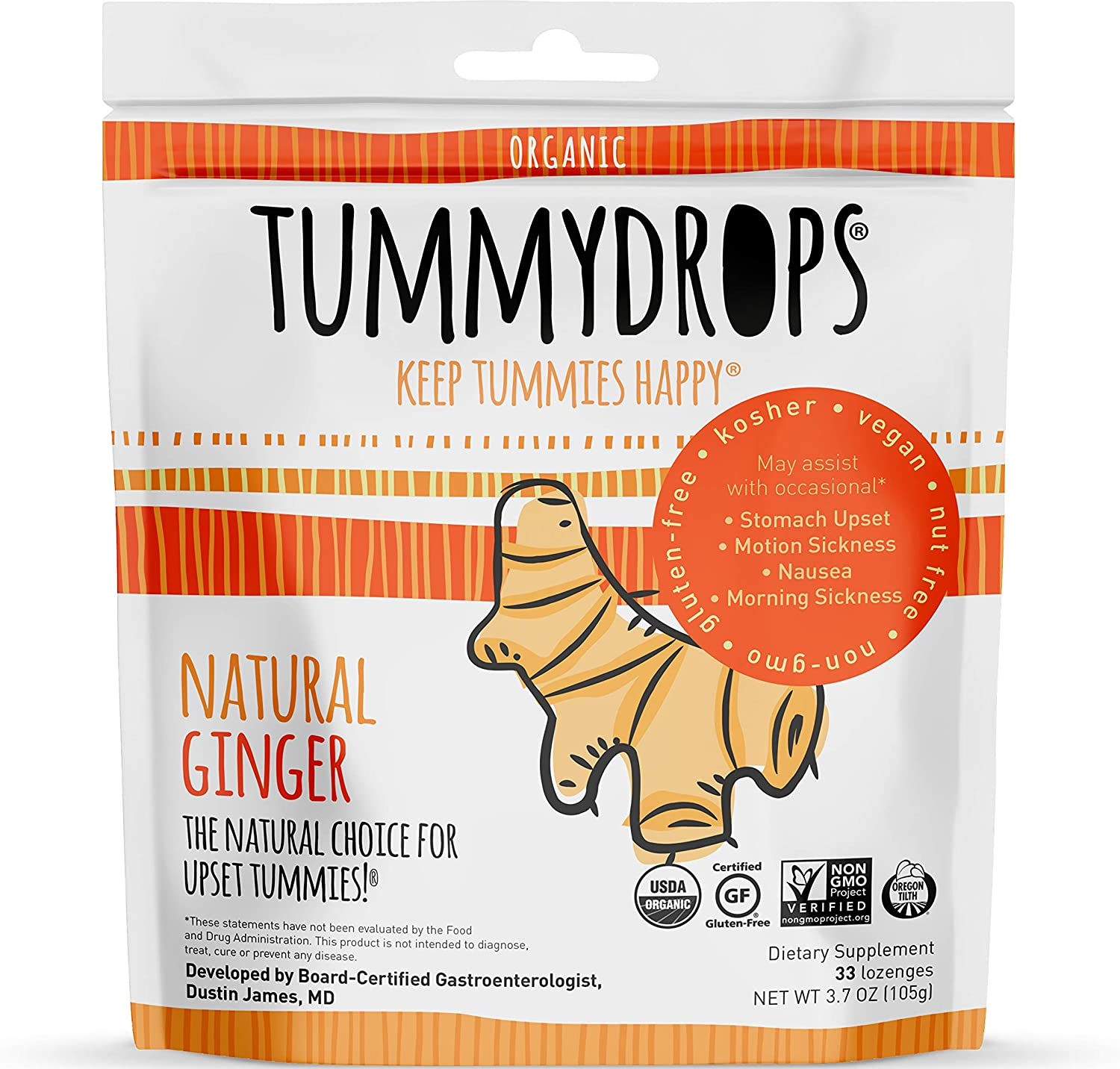 Tummy Medicine
Between the endless heart-pounding rides and plethora of sweet and savory treats to be enjoyed at Disney World, there's a chance you'll get a tummy ache. Be prepared with the "Help I'm Nauseous" pack…just in case you decide it's a good idea to ride Space Mountain three times in a row.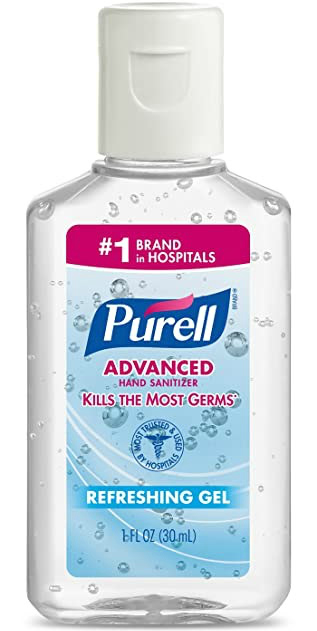 Purell
There are a lot of people at Disney World even on not-so-crowded days. Lots of people = lots of germs. Yuck.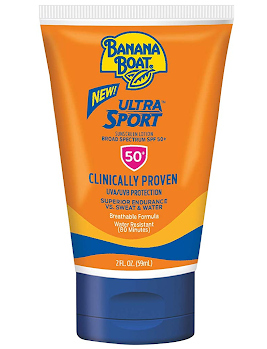 Banana Boat Sport Performance Lotion Travel Size
Sunscreen, sunscreen, and more sunscreen!
It's Florida, people, so slather up before you look like a typical lobster tourist. Or better yet, spray it on. We love Banana Boat! 2 oz. SPF 50 Antioxidant-Infused Sunscreen Mist with Vitamin C because it's travel-sized, goes on quickly in spray form, is water-resistant, and is oxybenzone-free, paraben free, and fragrance free. Just don't forget to reapply!
TFG says: I'm also in love with these new sunblock sticks. Perfect to re-apply on my face throughout the day.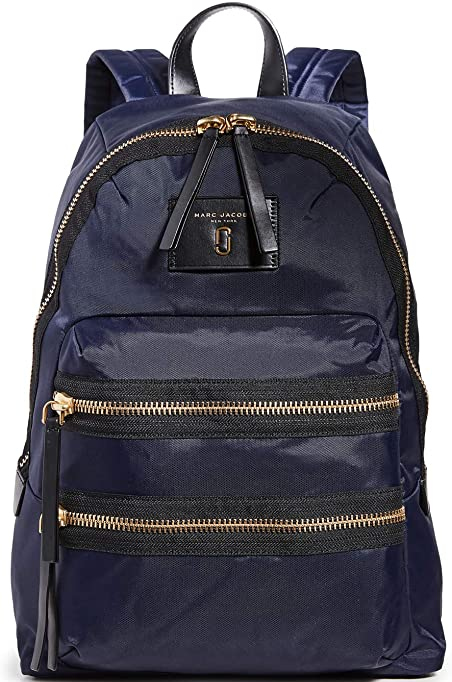 Marc Jacobs Nylon Biker Backpack
A cute backpack
I know, this is typically an oxymoron. But, if you can find a cute one, you'll be a much happier park-goer adding a backpack to your Disney World Packing List. After all, you'll be doing a lot of hiking  through the parks and we all know you're the one carrying everyone's stuff. I'm really liking this midnight Nylon Backpack from Marc by Marc Jacobs.
TFG says: I agree! I also had my eye on that backpack and this other one by Marc Jacobs. You can also find a variety of cute backpacks under $50 at Nordstrom too.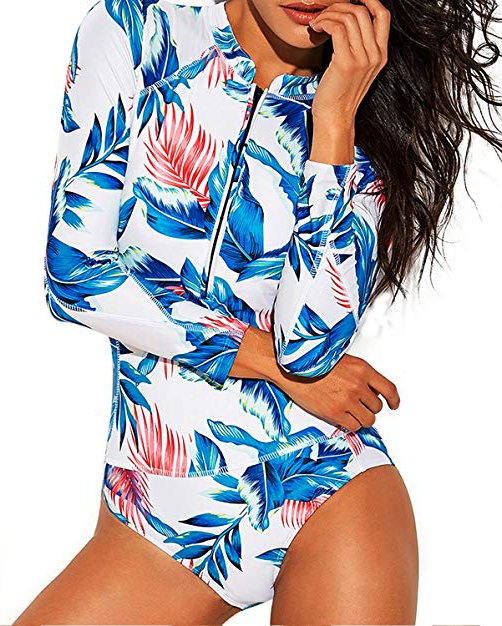 Bathing Suit with Rash Guard
Mid-afternoon in the park is prime time and therefore most crowded, hottest, and has the longest lines. This is the best time to take a break and head back to the hotel and take advantage of the pool.
So, bring a bathing suit. I suggest one with a rash guard as it's comfortable, won't get pulled off by your kiddos, and provides the best sun protection. A bathing suit with rash guard I'm loving lately is the Floral Long-Sleeve Rash Guard from Amazon.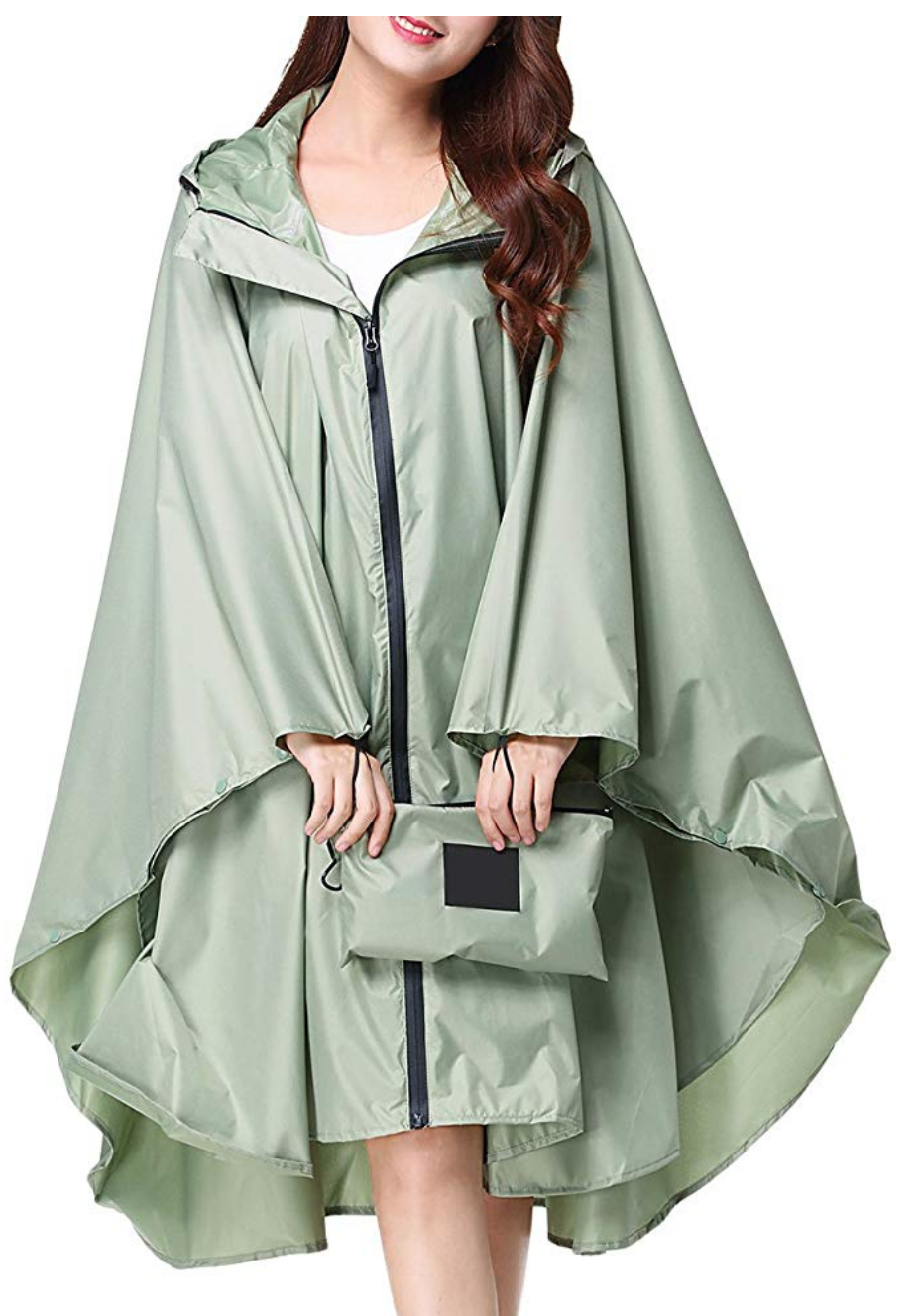 Rain Poncho
There are a few rides at Disney World, like Kali River Rapids at Animal Kingdom, where you get soaking wet. So, if you can get over looking a little dorky while wearing it, you'll want to pack a rain poncho for these rides or else you might drip through the park the rest of the day.
Also, you'll be a happy girl having it when those unexpected Florida showers come through. These can be found at the Dollar Store or at Target in the camping section.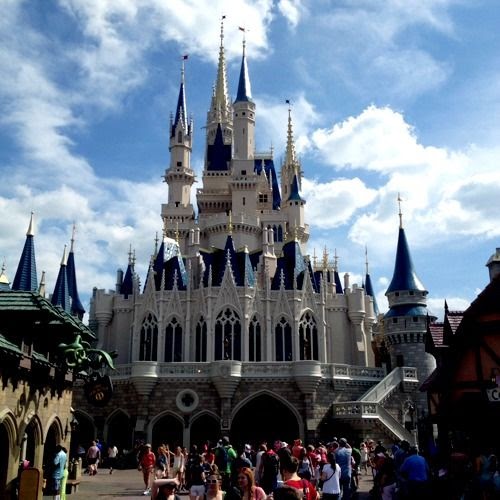 ---
I loved having this Disney World packing list to help me plan my trip in May. Great tips Ashley, thank you!
Do you have anything to add to our list? Comment below!
---
Read the following for more DIsney vacation packing list ideas:
Suggested travel resources:
---
Hope you found this Disney World Packing List useful. Don't forget to share with your friends on Facebook, Twitter and Pinterest. Thanks for reading!
---
Author Bio:Travel-Fashion Guru & Blogger, Ashley Vaccarino, is the face of Arrive Chic, a stylish travel accessories e-boutique and a travel-fashion-food blog. She has now visited 21 countries on her never-ending journey to find all things smart and chic for the jet-set crowd. This former NYC fashion industry girl now calls Miami home base between jaunts.
---