Support TFG by using the links in our articles to shop. We receive a small commission (at no extra cost to you) so we can continue to create helpful free content. As an Amazon Associate, we earn from qualifying purchases made on Amazon in addition to other retailers featured on the blog. Thank you, we appreciate your support!
As a teenager I had an eternal struggle with my curly locks – I just wished they would turn straight! This determination morphed me into a wannabe connoisseur for hair care even though I still envy you wash and go gals.
I've had every length and cut imaginable, and alternated from my current platinum undercut style to brown, dirty blonde, silver, to pink, purple and blue. My love of odd colors is the definition of high maintenance. Now more than ever it's important to be nice to my mane and be prepared with the best hair products as I travel to keep my color and overall luster up to standard.
---
Best Hair Products for Travelers
Written by: Kate Langille
---
Check out my tried and true products and upkeep tips. Not only are these my personal best hair products for travel, but for everyday care as well.
The Secret Weapon
Dry Shampoo should become your best friend. Take it out for coffee, get to know it, and make it part of your hair routine. It's a quick fix which brings unwashed hair back to life. Simply spray the product liberally to roots, let it sit for a few minutes, tousle hair with your fingers and style as normal, no water needed.
Available at any store selling hair products, dry shampoo has helped me cut down on the time I waste washing and drying my hair, which is great for travel days.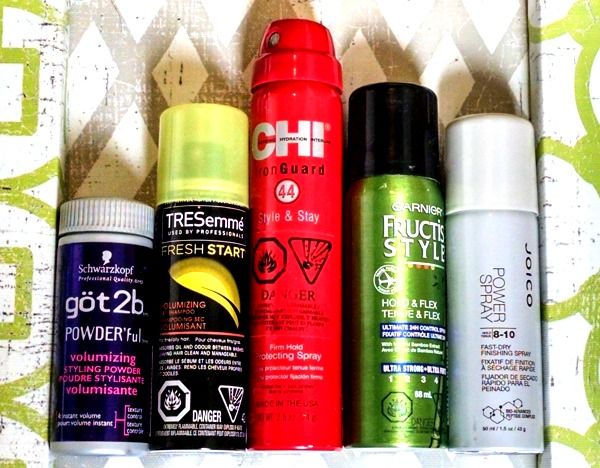 got2b / Tresemme / CHI 44 / Garnier / Joico
No matter what your favorite brand is, the drugstore and salon will have a wide selection of the best hair products for travel.
 Color Maintenance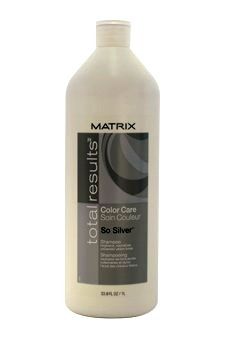 While on vacation you tend to be more exposed to the sun, pollution, chlorine or salt water. All of these can lead to color fading, and in blondes an undesirable brassiness.
Those with intense colors like deep red or finicky cool or honey hued blondes or brunettes can use a toning shampoo to remedy lackluster color. These shampoos have a light tint that helps extend the life of your color in between salon visits.
I use Matrix So Silver, a violet toned shampoo that brightens cool toned blondes and battles brass. I personally wash my hair with a keratin or color protectant shampoo, rinse, and repeat with my violet shampoo for maximum color staying power.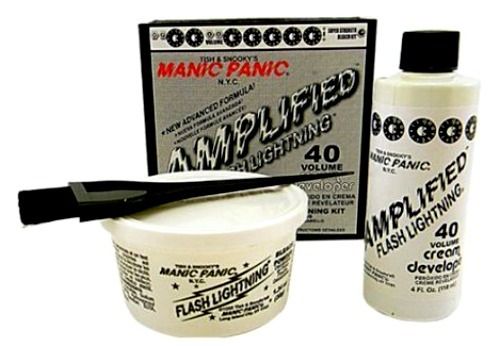 Experimenting with fun colors like purple or teal is becoming increasingly common. If you're repping the My Little Pony locks, I suggest taking a bit of your color, such as Manic Panic, in a separate container for a quick touch up on the go.
Alternatively, you can freshen up bright hues by using a color and conditioner mix in the shower, like your own custom toning mixture.
Fortifying and Repair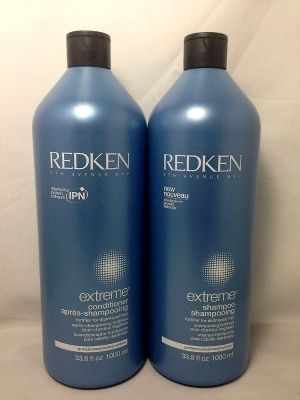 Ladies who chemically process or heavily heat style their hair require shampoo that re- introduces the elements that processing and styling can strip away. I love Redken Extreme which is a keratin based product and I use this every second wash to strengthen my hair.
People with brittle, fine, or heavily processed hair (colur, perm, or chemically straightened) should look for products conducive to maintaining the integrity at every stage from washing, styling, to finishing products.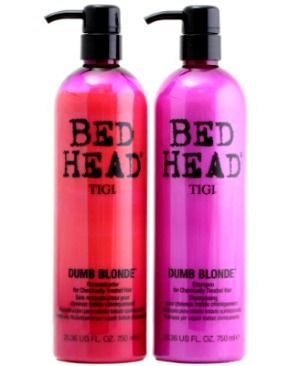 This is an optional step for some, but for me it's essential. I finish up with a deep treatment mask, namely Bed Head's Dumb Blonde.
Deep treatments completely changed my hair game, especially when I am dealing with hard water or humidity. Hair masks are widely available at drugstores and salons. Ask your hairstylist about the best hair products and treatment mask for you.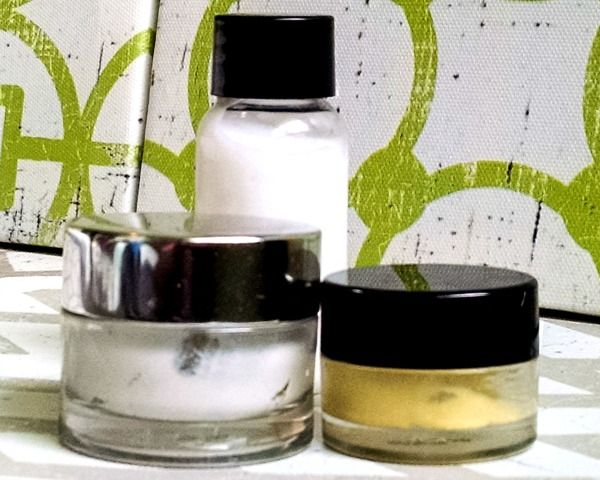 Tip: When traveling, dish a small amount of hair products into smaller empty containers or old bottles from sample products. This helps you avoid taking full size products and only packing what you actually need.
 Styling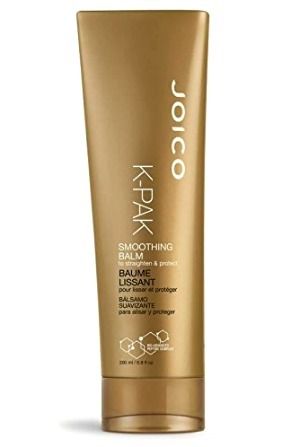 After you shampoo, conditioner and use a deep treatment (optional), gently, and I mean so softly that it's like you are taming the mane of a newborn foal, dry your hair with a hair towel or old T-Shirt. Undue aggression while it's wet causes frizz and worse, breakage. Scrunch and tie it up for about five minutes.
Next, since we are trying to pack light without compromise, use a styling product that protects from heat styling while repairing damage and giving shape. I like Joico KPAK smoothing balm. Air dry if desired.
When I had long, heavy hair, I would towel dry then spritz damp hair with a wave enhancing spray, scrunch, and let it go wild. Alternatively, use your handy travel blow dryer and a round brush for volume and shape. I love my travel flat iron for a nice sleek look or I modify my technique and create curls or waves.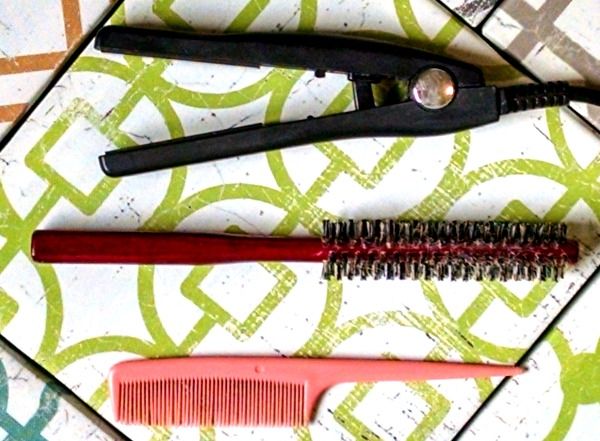 My tiny trusted travel tools are an essential for all of my trips.
---
What are your best hair products for travel? Comment below!
---
 For more travel-beauty suggestion, please read:
---
Hope you enjoyed this post on the best hair products for travelers with high maintenance styles. Please share it with your friends on Facebook, Twitter and Pinterest. Thanks for reading!
---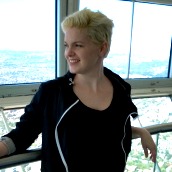 Author Bio: Kate is a small town girl looking to explore the world on a budget with a carry on bag in hand, all while looking smugly proud of her packing skills. Traveling internationally since 2008, Kate has stayed in dive hostels to high end hotels with every mode of travel getting her there. Kate has a passion for makeup, skin care, hair care and is obsessed with finding the best way to take her beauty routine in the road with her.
---