This post contains affiliate links. Visit our Disclosure page for details.
We've teamed up with National Car Rental to find out how business travel for women has changed over the years.  Two of TFG's readers have helped me out by kindly sharing their business travel experience with us. Read their interview below PLUS scroll down to Win a Travel Kit valued at over $400!
---
Q&A  The Evolution of Business Travel for Women

Advertorial
---
Interviewees
Hitha Palepu, 29 VP of Business Development
Number of years traveling for business: 5
Toni Giglio, 48, VP in Healthcare Services
Number of years traveling for business: approx 15
In what year did you first begin traveling for business?
Hitha: 2009
Toni: 1999
Did you travel domestically or internationally?
Hitha: Both domestically and internationally
Toni: Domestically
How often do you travel for business?
Hitha: Twice a month
Toni: about 5 – 6 days per month
Have your business travels increased or decreased over the years? Why do you think that is?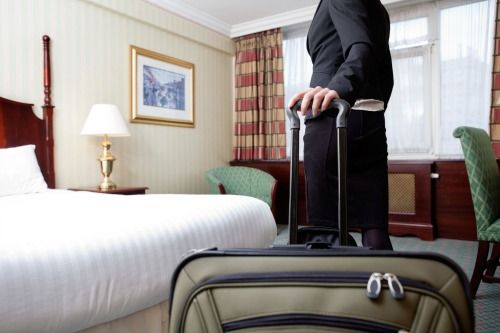 Hitha: It has increased due to a change in my responsibilities in my job. More power, more work to do, more travel!
Toni: My travel has decreased in the last year or so, however, at different times of the year I may have to travel 3 weeks in a row. Other times I will travel only 1 time per month.
It has decreased with the availability of video conference and conference calls. I work from home when I am not traveling so when I have video conferences it requires me to look "acceptable" from the chest up. Often I am still in my pajama pants but have my hair syled and make up on.
Would you say traveling was easier then or now?
Hitha: TSA PreCheck and Global Entry makes the logistics of security and customs much easier. That said, I think the merger of airlines results in inconsistent service within a single airline, which is frustrating.
Toni: Business travel has become increasingly more difficult and frankly not as much fun because of TSA requirements, airlines over booking, etc.
Name the one biggest change that's taken place from the time you began traveling until now.
Hitha: Global Entry, by far. It's a game changer for the better.
Toni: Besides the TSA hassle and basically no frills flying (unless you are upgraded) I notice more women professionals traveling than ever before.
Has your experience traveling as woman changed in the business world?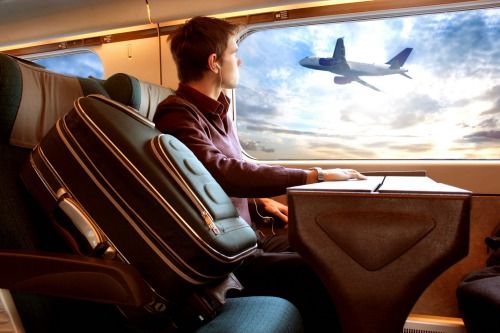 Hitha: I've certainly become a more efficient packer when traveling for business – men typically don't check bags, and I learned how to do the same. It's a skill that's thankfully spilled into my overall traveling lifestyle.
Toni: The majority of men no longer frown upon or try to discourage women from traveling for business. Fellow male travelers are, for the most part, respectful and commiserate with the toll business travel takes. I think that women have accepted positions (that usually require travel) to elevate their status in their organization and receive the monetary benefits that usually come with the added responsibility. I work with at least 3 other female execs that travel Monday thru Friday – they have children at home and their husbands take care of the home.
Did you experience different pressures or dilemmas then vs now?
Hitha: Somehow I'm the one that drives our company's team around when we travel as a group. This wasn't the case 2 years ago, and I honestly have no explanation of it. Except that I'm not a fan.
Toni: I feel less pressure now then I did when I first started traveling in business. The major change happened in me as I grew more confident in myself and my abilities. I remember flying to NY and renting a car for the first time to drive in the city and I was so scared. Now I travel, rent cars in cities I am not familiar with and generally am confident that I can handle myself in most situations.
Has your company's preferred mode of transportation changed over the years?
Hitha: No – we still opt for air travel. It's hard to travel to Europe or Asia any other way!
Toni: The preferred mode hasn't really changed but the Preferred airlines, hotels and car rental companies have. (Usually after I get status on one airline they will negotiate with another as the preferred and I start again)
Lastly, do you have any tips to offer new business travelers?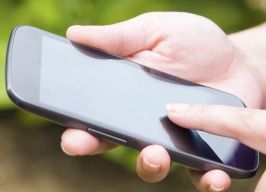 Hitha: Invest in quality carry-on luggage from the beginning. Pre-pack your toiletries. Always make sure you have a spare device charger for your phone. Get an airline credit card and immediately sign up for their frequent flier program to get status fast. Enroll in hotel challenges so you can grab top status quickly.
Toni: I use my iPhone for everything – calendar, check-in with airlines, expense reports submissions, etc. I upload all my confirmations, etc. right into my calendar. I print alot less paper because of this!
So fascinating to compare perspectives from a business woman that begun her travels five years ago versus one that began 15 years ago – so different yet they're both on a similar wave length it seems. How do you think business travel has changed over the years? Comment below for a chance to win!
To learn more about National Car Rentals and their Emerald Club loyalty rewards membership, please visit their website, Facebook, and Twitter. 
Giveaway Details-Comment to win!
(valued at over $400)
Comment to win a travel kit that includes an eleven techtrap, zoom energy pack re-chargeable battery, leather luggage tag, camelback groove stainless, $100 AMEX card, and $50 Starbucks gift card! (Items featured above may not be exactly the same as actual prize. Electronics not included.)
Terms and Conditions:
This giveaway is valid on June 18, 2014 at 12:00am Pacific Standard Time and  ends on June 26, 2014 12:00am Pacific Standard Time. Comment must be submitted before end time to qualify. Comments submitted on or after June 26, 2014 12:01am Pacific Standard Time are not valid. Winner has 7 days to claim their prize or alternate winner will be chosen.
Winner must be a resident of the United States, age 18 and over to be eligible to win. Travel Fashion Girl LLC is not liable for any costs incurred as part of the giveaway including but not limited to taxes and shipping.
Answer this question in the comments for a chance to win!

"How do you think business travel has changed over the years?"
---
Hope you enjoyed this special feature on TFG. Please share it with your friends on Facebook, Twitter, and Pinterest!
---
Advertorial: Please note that this is a paid collaboration and giveaway on behalf of Enterprise. 
---
Liked this article? Check out similar posts: