Support TFG by using the links in our articles to shop. We receive a small commission (at no extra cost to you) so we can continue to create helpful free content. As an Amazon Associate, we earn from qualifying purchases made on Amazon in addition to other retailers featured on the blog. Thank you, we appreciate your support!
The first few times you visit this fashionista mecca, you typically do all your shopping in Milan within a very limited radius from the Duomo. There's absolutely nothing wrong with that either.
Between Via Della Spiga, Via Montenapoleone, and the other streets that make up the "Golden Triangle" of fashion (in Italian it's called the Quadrilatero d'Oro because it's actually a square), you would have to be crazy to ask for more.
But if on your next trip you find yourself bored of all the shops that are commonplace in any major city in the world (think Zara and H&M), here's a list of some very unique and rather off-the-beaten path haunts. Be prepared to take a train or metro though, these shops are guaranteed to take you away from the tourist hustle and bustle.
---
Shopping in Milan: 10 Corso Como Secrets
Written By: Jasmine Mah
---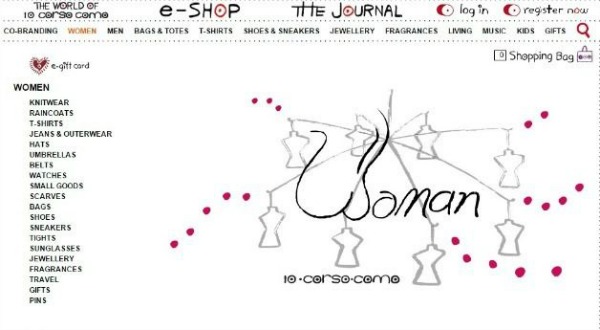 10 Corso Como
Snobbish and eclectic, shopping in Milan's 10 Corso Como is a bold mix of boutique, gallery, bookshop, restaurant and café. Hidden on Corso Como behind an abundant wall of greenery in the summertime, it houses labels such as Alexander McQueen and Maison Martin Margiela in addition to it's own brand, 10 Corso Como.
Go to peruse, or to just see and be seen. It became so popular that there are now versions in Seoul, Shanghai, and Beijing.
How to get there:

It's not technically off-the-beaten path but it's inconspicuous appearance from the outside can be missed by those not looking for it. Take the metro's Linea Verde (Green Line) to Garibaldi FS and make your way to Corso Como (it is a 280 meter-long pedestrian street filled with shops and restaurants).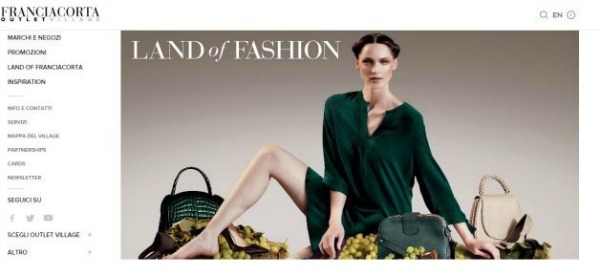 Franciacorta Outlet
The quality at Italy's outlets is what sets them apart from typical American counterparts. Don't expect to find typical labels either (no Michael Kors or Kate Spade here ladies), this outlet offers all of Europe's favourite mid-to-high range stores.
If you need a starting point, try Pinko and Twin-Set for a new office-to-apertivo outfit or head to Pollini and Tosca Blu for leather goods and accessories.
How to get there:

You can take the train from Milano Centrale to Brescia (45 minutes) and then the bus from Brescia SIA Station Line LS029 (Brescia-Ome-Monticelli Brusati). The website provides many other options, click here to find out.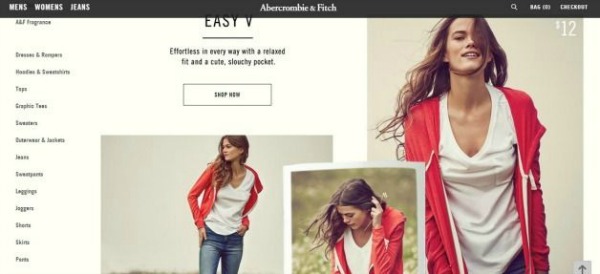 Abercrombie and Fitch
Sorry, you may find it surprising to see Abercrombie & Fitch on this list for shopping in Milan, but not for the clothes. It can be worth a visit during the summer months for a giggle and glimpse of the Armani-worthy models that grace the entrance to the three-story mansion. In fact, there is often a line-up to take photos with them.
How to get there:

Corso Giacomo Matteotti, 12. From San Babila, head west on Corso Giacomo Matteotti toward Via Monte Napoleone for about 150m. It's multiple levels and hard to miss. Or just look for a bunch of teenage girls with the trademark bags.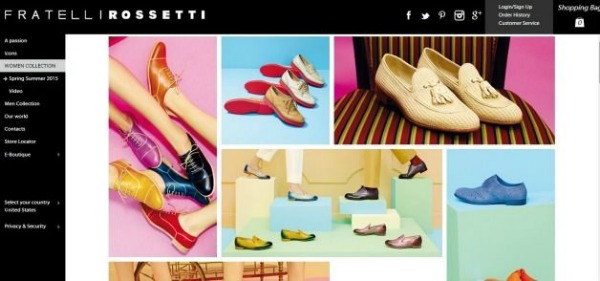 Fratelli Rossetti (Main Store and Outlet)
Forget Louboutin, Blahnik, and Weitzman when shopping in Milan – when you come to Italy, invest in an amazing pair of Italian shoes. While all your friends back home might know Ferragamo, the Italians know Fratelli Rossetti. Check out the outlet where you can happen upon a pair of €600 shoes discounted down to prices that will still let you pay your hotel bill at the end of your trip.
How to get there:

Via Cantù, 24 in Parabiago (Milan). If you want to do the outlet, I suggest you rent a car and GPS, it's about 40 minutes from the center of Milan. Otherwise you can always check out the Montenapoleone store, keep in mind it's not an outlet.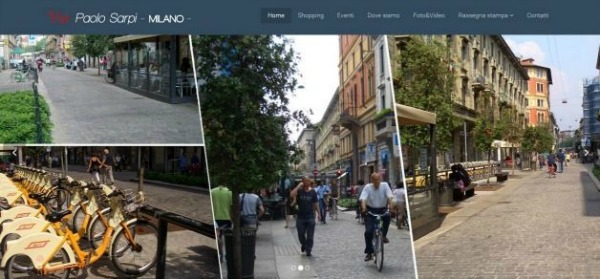 Via Paolo Sarpi (Chinatown)
If high prices and designer labels aren't your cup of tea when shopping in Milan and you want a wardrobe overhaul for 100 Euro, their version of Chinatown (it's really a street) will be your idea of heaven. Unbeknownst to most tourists, it is lined with shops that function like warehouses. They stock items in bulk and sell clothes to other shops at a discounted rate, however, some will sell individual pieces as well.
Suggestion- pick up a bunch of 'fun' pieces here to wear on your Europe trip that are cheap but cute. You won't have to worry about spilt drinks or snags, and you can even throw them out before heading home to make way for souvenirs!
How to get there:

Take the Linea Verde of the metro until Moscova, then walk about 100 meters along Via Volta until you arrive in Piazzale Baiamonti which is where Via Paolo Sarpi starts.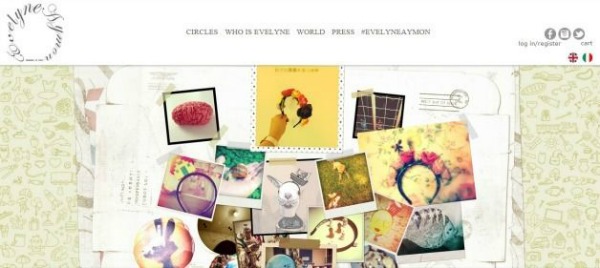 Evelyne Aymon
This charming shop is found in Bergamo, a super cute city that is a 45-minute train ride from Milan but worth a day trip for a unique shopping experience. Evelyne Aymon is just one of numerous independent boutiques that can be found in Bergamo's Upper City (Città Alta in Italian).  It houses almost 5000 hand-made in Italy headbands, you will never see such a sight in your entire life or anywhere else in the world for that matter.
There are headbands to suit every girl- some decorated with a simple bow, others topped with plush kangaroos and toucans. Choose one flanked with the Italian flag to take home and remember your fabulous trip. It's sure to be a one-of-a-kind accessory and whenever anyone asks where you got it, you'll get to respond with that extremely satisfying quip of: "oh, the cutest little shop in Italy while shopping in Milan".
How to get there:

Catch a train to Bergamo from any of Milan's main stations. Milano Centrale will usually be your best bet. Since many people commute to and from Bergamo to work in Milan, there are trains throughout the day. Catch the Line 1 bus (it's called a pullman) from Bergamo's train station to Città Alta and follow the signs to Piazza Vecchia (or ask a local). Evelyne Aymon will be on the left-hand side of the main street that takes you to Piazza Vecchia.
---
What are your favorite places to go shopping in Milan?
---
For more suggested shopping sites, please read:
---
Hope you enjoyed these secrets to go shopping in milan. Please share it with your friends on Facebook, Twitter and Pinterest. Thanks for reading!
---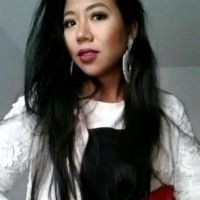 Author Bio: Jasmine is a pharmacist, foodie, and fashionista from Alberta, Canada living the sweet life in Bergamo, Italy. She currently curates all things fabulous and Italian on her blog Questa Dolce Vita and enjoys drinking wine in her spare time.
---