Support TFG by using the links in our articles to shop. We receive a small commission (at no extra cost to you) so we can continue to create helpful free content. As an Amazon Associate, we earn from qualifying purchases made on Amazon in addition to other retailers featured on the blog. Thank you, we appreciate your support!
Crocs. You read it correctly. Crocs are making their second appearance on Travel Fashion Girl as some of the best shoes for travel. You ladies loved Natasha's article about her three comfortable but fashionable travel shoes. This time, JoAnna from For the Intolerants shares her not so secret attachment to her Crocs. The best walking shoes for travel are no longer considered the fugliest! Read on to find out more!
---
The Best Walking Shoes for Travel are no Longer the Fugliest
---
Nothing Gets Between Me and My Crocs
 I honestly never thought I'd say that.
Style or comfort? Sometimes that's what it boils down to for finicky female travellers with a fashion-conscious chip on their shoulders. Is it better to spend eight to ten hours discovering a new city in a chic outfit with less than ideal footwear or two hours teetering along in vertiginous heels, uncomfortable wedges or really cute flats that don't provide any support?
It's hard to find that perfect marriage of style and comfort when it comes to shoes, a combination important to travellers who spend their time racing from monument to museum and patisserie to piazza on foot. Wandering women should have the opportunity to put together feel-good outfits for a reasonable amount of cash. Regardless of the destination – whether its über chic centers like Paris, Milan or Dubai, or off-the-beaten-track locales in Thailand or Kenya – we should be able to transition from a day of sightseeing to high tea with ease.
This is where Crocs come in. Yes, those Crocs: the gummy North American shoe with an obnoxious alligator at its helm. The shoe initially designed for spa use and snapped up by hospital staff and mothers with young children the world over. The shoe that many people love to hate.
Thanks to countless hours of pounding pavement this summer (Italy, Belgium and France) in a pair of gladiator flats that looked awesome but were hell on my feet, I woke up one day to rather intense lower back and knee pain. The horror! I had become intolerant to walking and was paying the price for choosing style above all else. After several days of rest and a visit from my ever-wandering mother, it took just 24 hours with her in Brugge (*note: regardless of how old we get parents will insist on knowing what's best) for me to make a covert switch to Crocs.
It was one of the best buys I made all summer.
Despite the flak that Crocs get they're quite a good investment (mine were were 15 EUR on sale). These travel shoes allowed me to walk pain free for the rest of August and well into September and full days passed without so much as a twinge in my lower back. They are practical and easy to clean, and if a flash storm tumbles down I know my shoes – and my feet – will be dry within the hour.
Shoes featured in image: Crocs Women's Crocband Flat
The non-clog styles that are hitting the racks are rather cute and stylish. The black, grey, brown and beige coloured flats are easy to pair with leggings, skirts, jeans and shorts and, I have to say, the print deck shoes or Adrina flats could hold their own while wandering around the concrete jungle. If you find you're limited in terms baggage space, several of the newer Crocs are extremely light and supple and will fit into any available suitcase/backpack nook or cranny.
Oh, and the soles don't mark. Trust me. I've tried.
The worst thing is they can be quite slippery when wet. The good thing is they are surprisingly comfortable, making them the best shoes for travel – critical if you plan on spending more than a few hours walking around town. The best thing is you can't really tell they're Crocs, which is a bonus if you need to avoid people who turn mad with rage when they catch sight of a croc-ed out foot.
Ultimately, I figure if I have a chance to traipse down the Champs Élysées then I'd like to do so with a modicum of grace and comfort. While I know of plenty of other brands that would make my walk worthy of a Vogue editorial spread, I'd much rather saunter along Paris' grand boulevard with extra energy, a bounce in my step and painless joints. Besides, how can a savvy female traveller expect to strap on sky-high heels for a dinner date if her feet are swollen, tired and covered in blisters?
Shoes featured in image: Crocs Women's Kadee Ballet Flat
Marilyn Monroe once cheekily said: "Give a girl the right shoes, and she can conquer the world." While I'll never abandon my Chanel flats for a night out on the town, I'll continue to spend my days in Crocs.
Because they allow me cover all the ground I need…and then some.
For more information about JoAnna's favorite travel shoes, check out the Crocs Women's Springi Ballet Flat
 PLEASE NOTE: A common complaint from women that love Crocs shoes is that they cause feet to sweat and smell.
If this fashionista considers Crocs to be the best travel shoes, we have to give them a shot. Thanks JoAnna for sharing some of the more fashionable Crocs styles! Don't forget to check out her awesome blog, For the Intolerants.
---
Read more about shoes for travel:
---
Share your favorite travel shoes in the comments and don't forget to share the love on Facebook, Twitter, and Pinterest! Thanks for reading!
---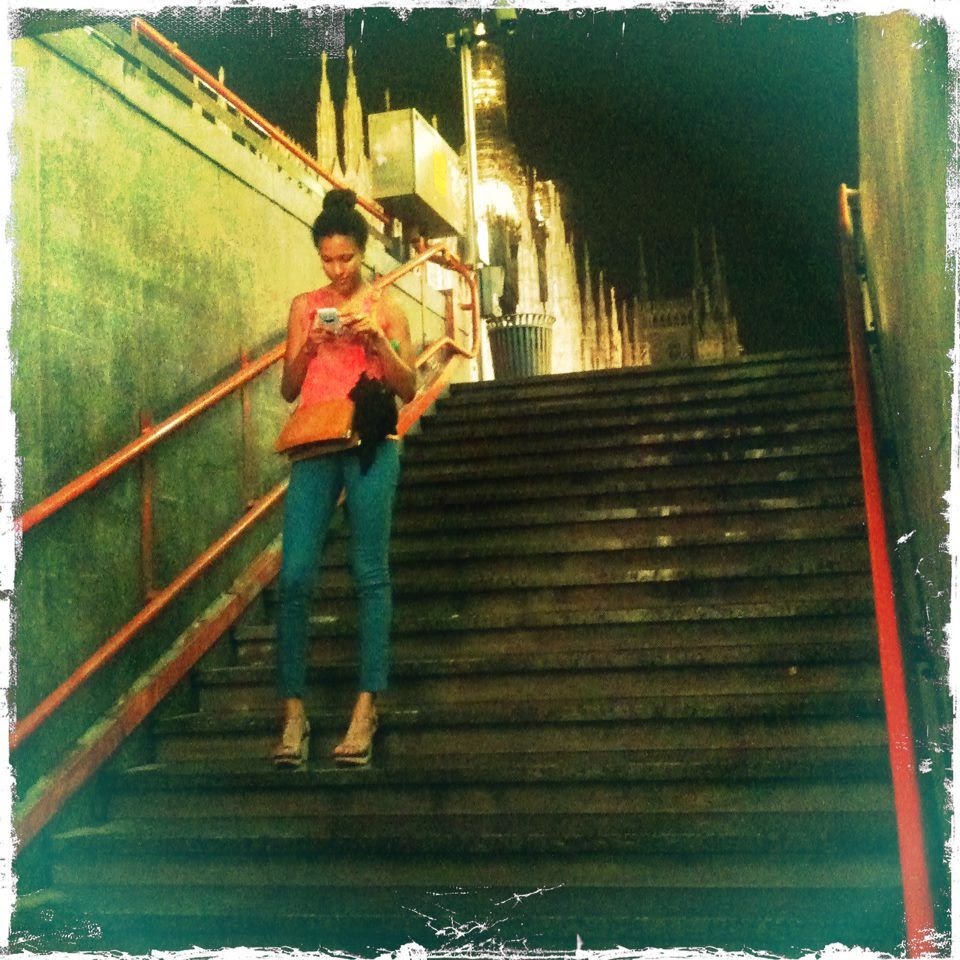 Author Bio: JoAnna is an Intolerant, but the really nice kind. Female, Canadian, yogini, runner, expat and traveller, she is always on the lookout for Intolerant-friendly food (sometimes vegetarian, always gluten and dairy-free) along with unconventional things to see and great places to score a glass of wine and/or a vintage handbag. JoAnna can be found ranting about the intolerant-goodness she comes across on her blog For the Intolerants.
---