Support TFG by using the links in our articles to shop. We receive a small commission (at no extra cost to you) so we can continue to create helpful free content. Thank you, we appreciate it!
Just because a travel accessory works for one traveler doesn't mean it will work for you. Let's take a look at 7 MORE travel products you may or may not need. Check out yesterday's post for the first ten travel products on this list!
---
7 More Travel Accessory Items
---
Swiss Army Knife/Pen Knife
This travel accessory is truly an individual packing choice. I dragged mine around for 9 months and never used it while other travelers use it on a daily basis. Consider your eating habits and whether or not you might need a knife to slice fruit or similar. Alternatively, choose a specialty one that has several choices you will actually use.
I found this cute girly multi-use tool that's also super compact.
Reusable Water Bottle
Great for the environment this travel accessory may not always be practical if you're not the type of person that will use one. Reusable water bottles are one of those items that several people ditch on the road so if you have any uncertainty, choose an inexpensive one you won't mind tossing out.
Consider your location. If you're going to Australia or New Zealand, for example, you can refill your bottle for free (or cheap) at hostels but this wouldn't be an option in South East Asia.
If you pack a reusable water bottle, a portable water filter may also be useful.
Laptop
To be completely honest, I find that once you're on the road, technology can really hinder the full travel experience and can add unnecessary weight and concern. For those not pursuing digital careers, stick to a smartphone if you'd like the choice to stay connected. WordPress has an easy to use app that allows you to update a personal blog without the bulk. Read my tips on how to keep your laptop safe while traveling.
As a digital nomad, this is my electronics packing list.
Reading Materials
You may not be a big reader at home, but this may change with so much time on the road. You can always pack a book and exchange as you go, download books on your smartphone, or buy a kindle for access to a large reading library.
If you get motion sickness, download a few audio books that you can listen to without getting sick! Puzzles also make the time go quite quickly if you're into them (I'm a Sudoku nerd). You can also download free digital games on your phone to avoid carrying paper.
I use my Samsung Note 3 as an all-in-one gadget for reading, music, games, camera, blogging, and phone too.
Extension Cord
This is one of my favorite travel accessory items to carry because there's so many times when an outlet is in an inconvenient location. You can always pick a cheap extension cord up if you find you need one.
I got one similar to this for $1 in Mexico, but there are cool travel styles like this one.
Ear Plugs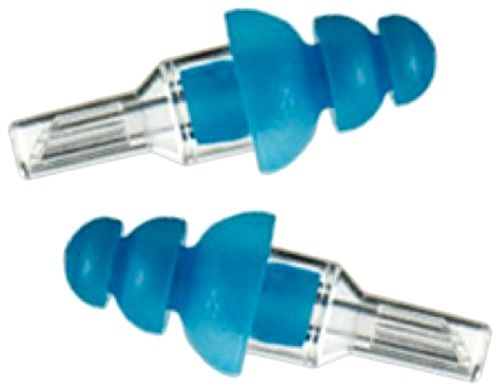 If you're a light sleeper, earplugs can be your best friends to neutralize the sounds of a nearby boar. Use them in hostels, planes, bus rides, etc. to drown out the unpleasant sounds of your travel companions.
Get a disposable pack like these or ones you can reuse like these.
Toiletries
Not everyone wears contact lenses and not everyone has prescriptions so these are very personal choices. Brandy over at It's One World Travel has an extensive list covering health topics if you'd like to read up on more items.
Find more tips on choosing toiletries here.
TFG RECOMMENDS: The one travel essential that shouldn't be missing from any traveler's bag is sunscreen. Even if you're heading to cold climates take altitude into consideration before deciding to skip this protective item. I like these new solid styles by Neutrogena.
---
Are there any other travel accessory items that you may want to include in the list?
---
 To learn more about our suggested travel accessory options, please read:
---
Hope you found this post on travel accessory options useful. Please share it with your friends on Facebook, Twitter, or Pinterest. Thanks for reading!
---