Support TFG by using the links in our articles to shop. We receive a small commission (at no extra cost to you) so we can continue to create helpful free content. As an Amazon Associate, we earn from qualifying purchases made on Amazon in addition to other retailers featured on the blog. Thank you, we appreciate your support!
We're bringing you a sneak peek at the latest Anatomie Spring 2014 Collection and have chosen our top 10 favorites. While this designer travel clothing line boasts clothing more suited on a European vacation versus a budget backpacking trip, one thing's for sure – their quality clothing is a perfect addition to your everyday wardrobe, too!
---
Top 10 Spring Vacation Must Haves: Anatomie S/S '14
---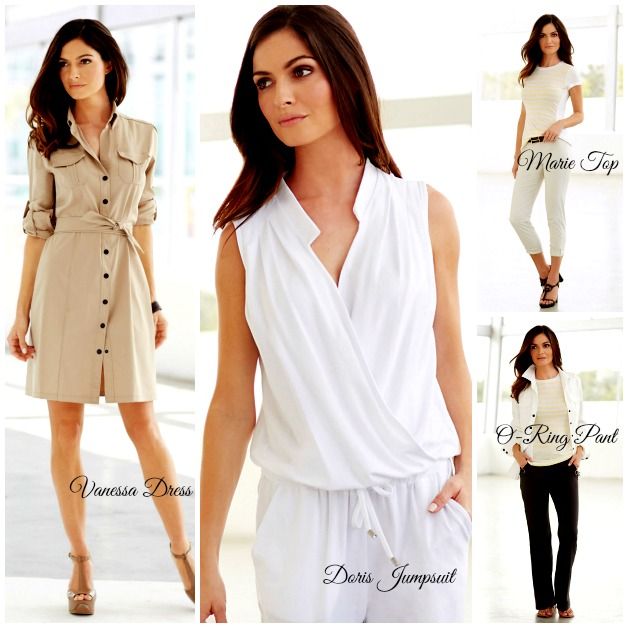 Vanessa Dress
The Vanessa Dress is a beautiful button-down shirt-dress that goes in dark beige and black colors. What we love about this piece is its classic cut dashed with a military-like appeal. You can wear this alone or pair it with leggings. Finish the whole look with a pair of pumps or wedges.
Doris Jumpsuit
If you're more into sporty clothing, the Doris Jumpsuit is something you should see. The beautifully draped sleeveless one piece is something you could wear on casual day outs. Pick a brightly colored clutch to go with your essential white jumpsuit and enjoy a Spring day walk.
Marie Top
The Marie Top is a basic blouse you can wear in different settings. Enjoy this item on a day out, or you can dress it up by pairing it with a blazer. The mesh and stripes design delightfully adds a tinge of charm to this shirt's appeal.
O-Ring Pant
You can wear this with Anatomie's O-Ring Pant, a glare leg gray pant with a pleasing o-ring design in its pockets. This basic bottoms can be worn with just about anything and is good for formal and casual wear.
Amory
A lovely daywear blazer, Amory is a pure white button-down shirt with big pockets. This is something you can enjoy wearing on a cruise or the cobbled streets of Amsterdam; pair it up with a dress or casual wear and still looks refined. How about another blazer? Spring may have brought the warm rays of the sun, but the chilly, Northeastern winds are still there.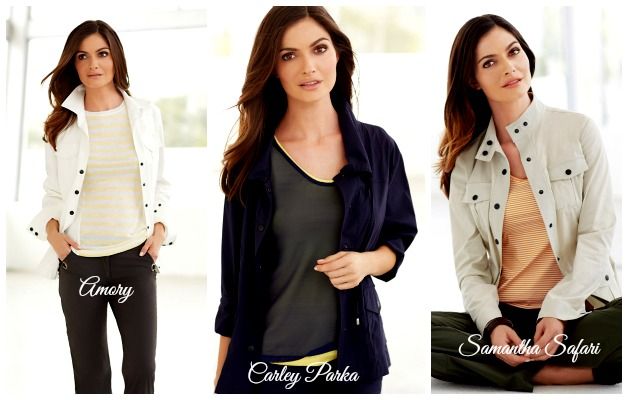 Carley Parka
You need good outerwear you can wear for layering your clothes, and one item you should look at is Anatomie's Carley Parka. Dabbed in navy blue color, it's an item that could match most casual outfits. Wearing this makes you look effortlessly cool and hot at the same time!
Samantha Safari
If you want something more adventurous and exotic, then the Samantha Safari jacket is right for you! The edgy beige collared long-sleeve is accessorized with black buttons that looks strongly scattered all over the piece. The cut itself makes an appealing statement. Pair it with your khakis for a full striking look.
Elene Top
A beautiful ensemble of black, the Elene Top is actually a mix of leather and jersey that makes you feel warm and cool at the same time. This item is just perfect for traveling! Look classy even by pairing this item with denim. Or you can dress it up by wearing an embellished skirt for a night out with your girlfriends in Barcelona or date in one of the elite restaurants in Hong Kong.
Donatella Dress
For a complete sexy suit, we invite you to take a look at Anatomie's Donatella Dress. This amazing concoction of black mesh and fabric will truly captivate onlookers wherever you are in the world. The side and shoulder panels are translucent, highlighting your silhouette. You can wear this lengthy bodycon with a pair of strappy sandals. A black leather is probably a woman's best friend. Not only does it keep the Spring chills away, but it upgrades your look into something sleek and edgy. While this may not be your typical travel dress, this is one hot little number to add to your regular wardrobe.
Macey Jacket
The Macey Jacket from Anatomie is a complete head-turner and is a perfect item to bring along during your Spring travel. The quilted design gives an extraordinary charm, and the large zipper and pocket details bring out a handsome look with your ensemble. I am heads over heels over this jacket and hoping I can get my hands on one! Would look great when I go to Europe this summer.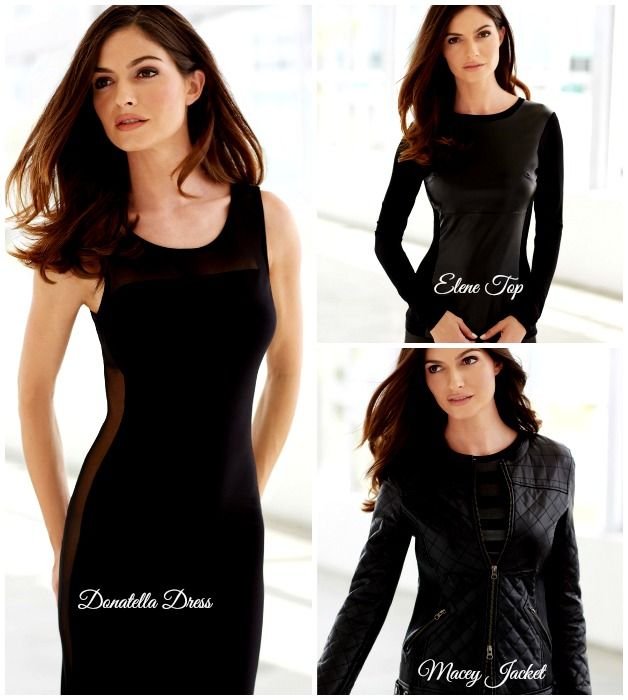 Sexy, fun, and flexible; these are the items coming your way this Spring from Anatomie. We adore the thoughts and details that went into each piece, making them a stand-out travel accessory you can wear this season.
The nude, white, grays and blacks are always essential in a girl's wardrobe; these are the colors you can never go wrong with. Anatomie successfully infuses pops of colors in their collection, bringing you the ultimate selection of chic travel clothing you can use anywhere in the world.
From different cuts, fabrics, designs and drapes, you can enjoy this brand's offering of sophisticated items this coming Spring. View this digital magazine to see more of Anatomie's Spring / Summer 2014 Collection.
Shop now at Anatomie.com
---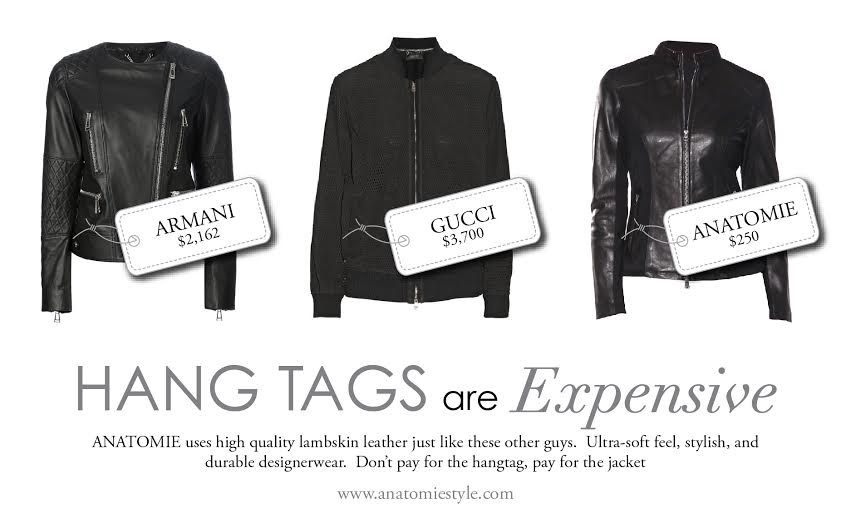 ---
Read more about ANATOMIE designer travel clothes:
---
Please share this Anatomie Top 10 Spring Vacation Must-Haves with your friends on Facebook, Twitter, and Pinterest. Thanks for reading!
---