Support TFG by using the links in our articles to shop. We receive a small commission (at no extra cost to you) so we can continue to create helpful free content. As an Amazon Associate, we earn from qualifying purchases made on Amazon in addition to other retailers featured on the blog. Thank you, we appreciate your support!
Whether a city break, weekend getaway, or minimalist style backpacking trip, your beauty products are not the only things in your bag that should be travel size – so should the quantity of clothes you pack. Choose 4-5 key items to create the ultimate minimalist packing list. Pack cute travel clothes that show of your personal style!
---
Minimalist Packing List: Style-Mix
---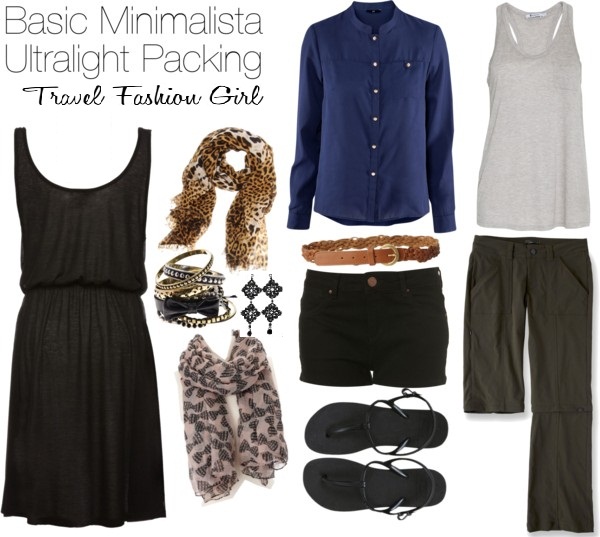 Classic Travel Outfit
PLEASE NOTE: The dress featured in this set is SOLD OUT. It was originally from CrumpetEngland.com (brand unknown).
Travel Outfit #1 includes a classic fashion style with solid basics in a similar color palette. A splash of fun accessories tie everything together for a more dressed up, polished look.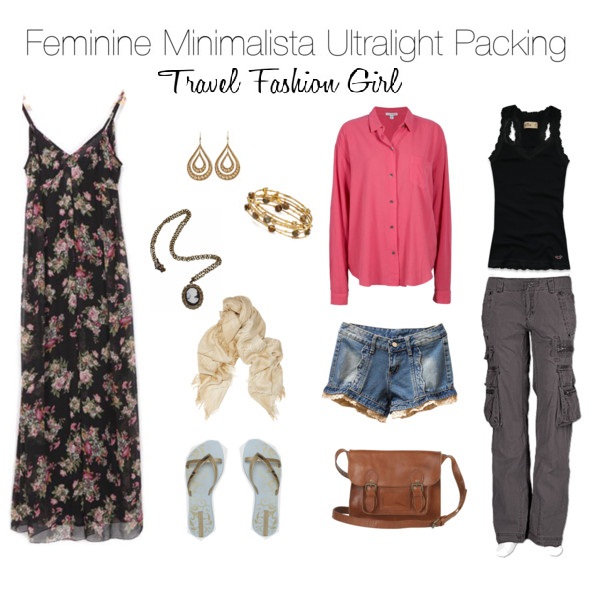 Ultra-Feminine Travel Outfit
PLEASE NOTE: The trousers featured in this set is The BKE Dakota Convertible pant is from Buckle.com.
For more girly girls, this feminine take on the Minimalista Packing List offers you pastels and florals in addition to the neutral standard tank top and cargo pants. Dress up your look with delicate accessories and you'll never forget that you're a girl on the road!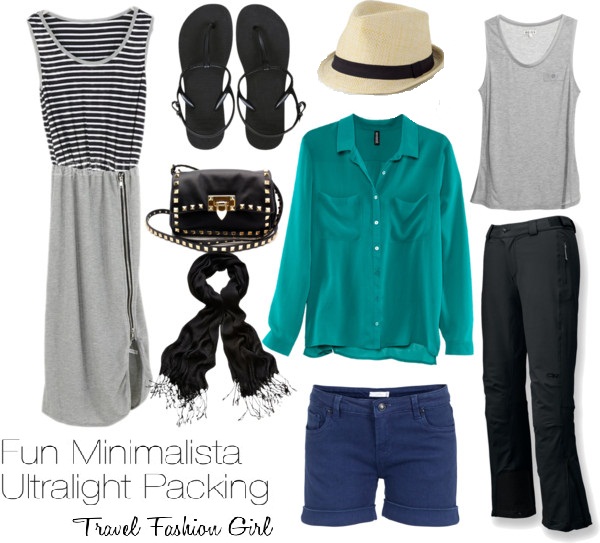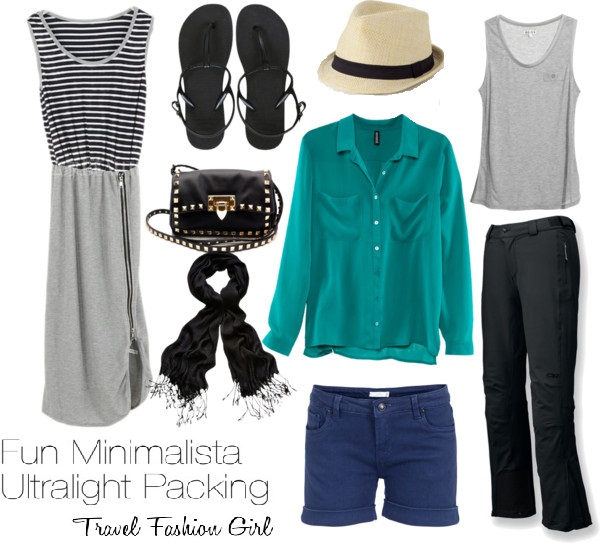 Fun and Funky Travel Outfit
This fun set with cute travel clothes offers you a neutral grey palette with a couple of pieces in bold colors. Throw in a cute hat and an awesome purse and you'll be traveling in style in no time!
---
Is this minimalist packing style your personality? Is this minimalist packing look for you? Do you have a fun and funky travel packing list?
Don't forget to check out the Travel Fashion Girl Pinterest Boards for more Travel Outfit Ideas and Inspirations!
---
Travel Fashion Girl would love to see your images of your travel wardrobe re-mixed. Please email some pics or link to your blog in the comments below!
---