Support TFG by using the links in our articles to shop. We receive a small commission (at no extra cost to you) so we can continue to create helpful free content. Thank you, we appreciate it!
Gold, sparkle, and sequins invoke the feeling of femininity and glamour. Not something you would initially combine with functionally and travel. Fortunately, this is exactly what I'm proposing.
You don't have to save your shiny metallic clothing and accessories for nights out or holiday parties. It's one of the biggest 2016 trends and we're showing you how to incorporate them into your travel wardrobe to amp up you look!
---
Metallic Clothing and Accessories
Written by: Niki Landry
---
Introducing a little shine and sparkle are my favorite way to dress up my travel outfits. I normally select one or two of the pieces below to bring each trip.
For instance, in Southeast Asia I carried a champagne cross body bag while traveling, and I brought along gold sandals on my visit to France. They were an easy way to add style to my mostly neutral ensembles.
There is a way to incorporate them into everyday casual clothes, and give your travel outfits a little something special. The roundup of items below is a great way to introduce metallic clothing and accessories into your travel wardrobe.
➊

 Jewelry
Fossil Women's Bracelet / Textured Ovals Stretch Bracelets / Double Tassel Necklace
Of course the most popular and simple way to incorporate metal into your outfits is through jewelry. I lean more towards minimalist jewelry on my trips.
Large stud earrings, band rings, tassel necklace, and a boyfriend watch are my current favorites. If you like to go big and bold with your jewelry than it's the perfect place to up the shine.
Think thick cuff bracelets, oversized watches, collar necklaces, and medallion earrings. Just be sure to leave your precious and expensive jewelry at home.
Read these tips on how to protect your jewelry while traveling.
➋

 Clothing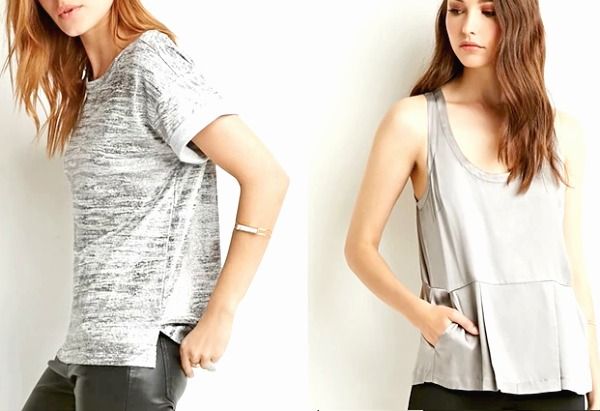 Contemporary Metallic-Brushed Tee / Contemporary Pleated Sateen Top
Metallic clothing can be a little trickier to pull off than shoes or accessories. Mixing it with casual pieces will help to keep it subdued for daytime wear, or find pieces that already feel casual, similar to the simple t-shirt above.
Items that have a subtle shine usually work well. I would stay away from fully sequined pieces. They can be more cumbersome to pack and wear for long periods.
Not crazy about the shine? Try grey clothing for a similar shade!
➌

 Shoes
Make Waves Brogues / Pointed Toe Smoking Slipper / Limit Ballet Flats
Metallic shoes are the best. I want one in every color and style. For a girl who lives in a white button down and denim, throwing on a pair of shiny shoes is the perfect way to liven up my outfit.
Bring a pair of gold, champagne, or silver ballet flats, brogues, or sandals on your next trip to complete an effortless outfit. They coordinate with every color, add a splash of style, and as I state above looks wonderful paired with super simple clothing.
The contrast of casual and glam is a great look and a perfect blend for the 2016 trends.
Find out the best travel shoes for Spring!
➍

Bags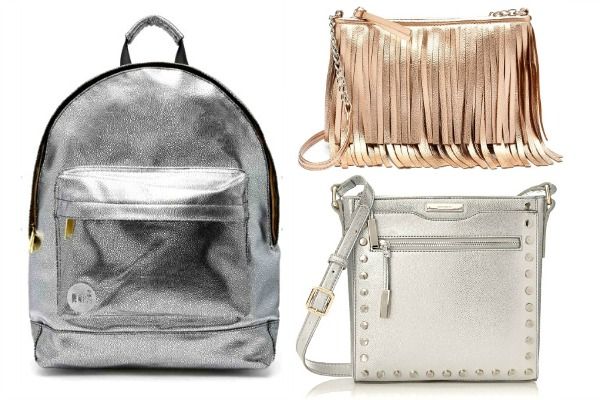 Kristina Fringe Crossbody Bag / Nine West Cross Body / Mi-Pac Backpack in Silver
Similar to footwear, a shiny bag can also be a versatile accessory while traveling. They coordinate with most every color, and can add an unexpected twist to your outfits.
Rose gold is very popular right now, and I like the addition of the fringe on this crossbody. If you really want to go all out this silver backpack would be a great addition for traveling around any big city.
Take a look at these other cute backpacks for travel!
➎

Nails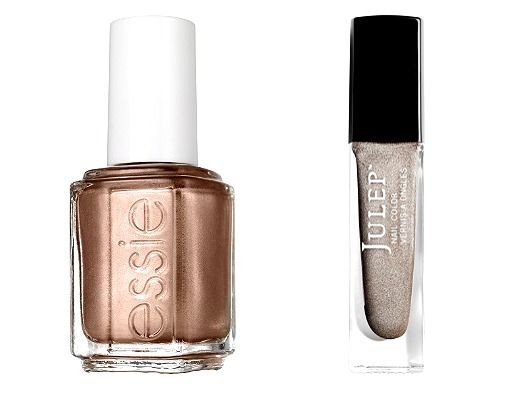 Mirror Metallics Nail Polish Collection / Holographic Nail Polish Collection
We mustn't forget our nails. If you are a girl who loves to go all out with super stylish or trendy nail art then this one is for you.
It's not always sensible to bring along the tools and colors for creating one of kind nails. Opt instead for a metallic look. A polish with glitter, shine, or metal can give you the style your nails need without all of the effort.
I normally lean towards the neutrals, but I could even get on board with these 2016 trends and go for a metallic pale pink or navy.
Read these tips on how to keep your vacation nails from chipping!
---
If you're having a tough time downsizing your travel wardrobe or find yourself constantly taking way too much stuff in your luggage, take our master class on how to stop overpacking!
What's your favorite metallic clothing from the 2016 trends? Comment below!
---
For more ideas on spring travel, please read:
---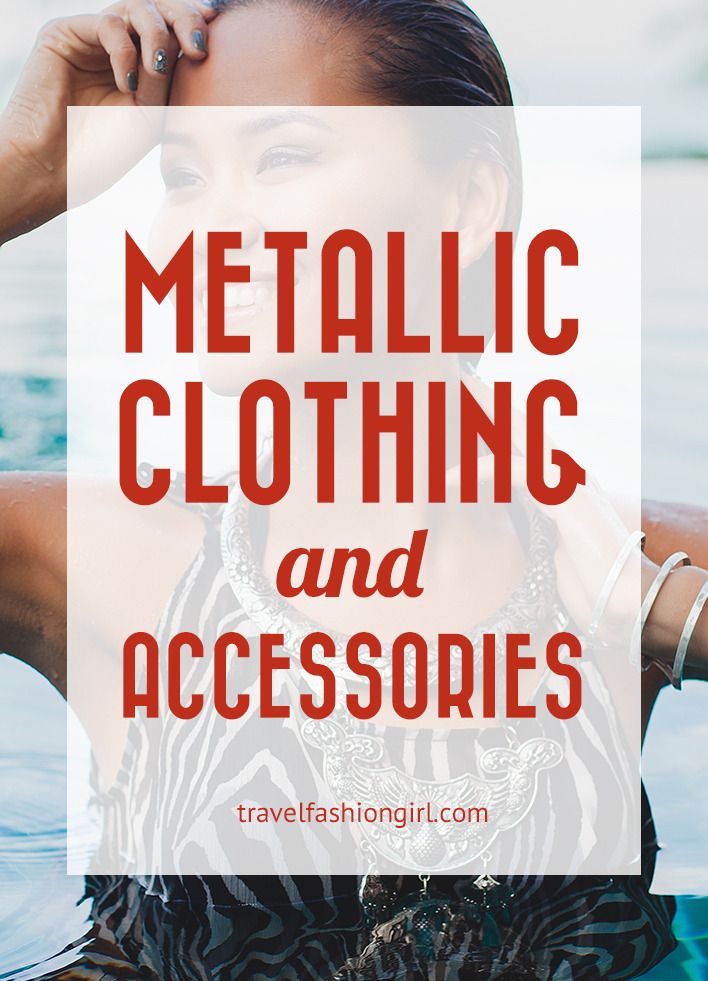 ---
Hope you liked this post on metallic clothing and accessories. Please share with your friends on Facebook, Twitter and Pinterest. Thanks for reading!
---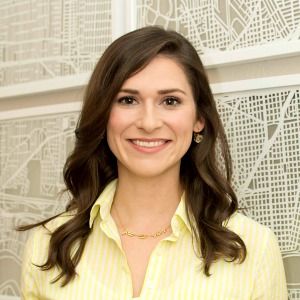 Author Bio: Niki is an interior designer and artist from Louisiana. In addition to her design work, she writes for local and online publications sharing her experiences and passion for travel. Niki is currently adding stamps to her passport while building her design practice, Niki Landry Designs.
---