Support TFG by using the links in our articles to shop. We receive a small commission (at no extra cost to you) so we can continue to create helpful free content. As an Amazon Associate, we earn from qualifying purchases made on Amazon in addition to other retailers featured on the blog. Thank you, we appreciate your support!
Most travelers would agree that if there is one item that is very easy to leave at home, it's their workout regime.
I certainly used to be one of them. I used to be famous for using travel as an excuse to eat and drink whatever I wanted while exerting as little energy as possible. As glorious as this may sound, it inevitably leads to me spending my last day of vacation thinking "Ugh, the diet starts tomorrow."
Not exactly how you want to feel when coming home from your travels. It didn't take me long to realize I needed to adjust my travel style.
---
How to Stay Active While Traveling
Written By: Kate Zealand
---
I started to find new ways to incorporate fitness into my travels. I was surprised to discover that staying active while travelling actually made my entire vacation much more enjoyable.
Travel workouts not only give me the endorphin rush I'm used to at home, but they also create the opportunity for all sorts of new adventures. Plus, they are a great way to help ease those inevitable post vacations "blah's."
That being said, exercising on vacation doesn't mean you have to spend hours in a gym, or do countless burpees in your hotel room. There are plenty of ways to combine enjoying your vacation while getting in some great workouts. Here a couple of tips I've created to help you get started:
Be Creative With Your Environment
If I am in a town that has a playground, beach or large staircase, I know my workouts are going to be great. Using your environment as inspiration for your workouts adds diversity to your travel workout plan. This helps keep things interesting,which in turn, can help keep you motivated. So whether you are doing tricep dips off a slide, throwing logs on a beach, or jumping up on a bench in park, remember the exercise opportunities are endless.
TFG recommends: pack a versatile shoe such as the popular Nike Free that you can use to travel, sightsee (in the right outfit), and also workout.
Put on Your Walking Shoes
There is no better way to explore a new area then by walking. With so many sights to see and places to explore, you can easily get your workout done just by spending the day sightseeing. I always wear my pedometer during the day, and try and challenge myself to reach ten thousand steps. With so many places to explore, it's often very easy to achieve. If you're in the market for a fitness bracelet, here's a helpful comparison for the iwatch vs fitbit.
TFG recommends: this pedometer for value and compact size or if you have a smart phone, download an app!
Research Local Classes
Whenever I visit a new town, I'll spend a little bit of time researching local workout classes. Local classes are a great way to meet new people, try new things, and add some spice to your workouts. The classes I have taken during my travels have resulted in some of my favorite travel memories. Whether I'm shaking my booty in a meditative dance class or fumbling my way through a step aerobics taught in Spanish, you can guarantee I'm having a great time.
TFG recommends: trying out local classes is also a fun way to meet new people. Look in the paper, Groupon, or ad boards in local shops.
Choose Active Adventure
Whether you are hiking into jungles or bicycling through vineyards, there are always opportunities to combine being active with your travel adventures. When you are planning travel activities look for ones that will combine seeing the sights, with moving your body. Travelling is also a great opportunity to try something new. So if you have never surfed or skied and the opportunity presents itself, take advantage of it!
TFG recommends: traveling is a great opportunity to accomplish a goal or challenge yourself plus it can be cheaper than trying something at home, too.
---
So there you have it, a couple of tips to help you stay active while traveling. Remember, traveling is not about slaving away on a fitness regime, it's about having fun. So find ways to combine fun and fitness while traveling. You'll be amazed at how many amazing workout opportunities will present themselves when you are looking for them. Happy Travels! 
---
If you'd like more structure in your fitness routine, check out these travel-friendly tools:
---
For more fitness travel clothing ideas, please read: 
---
I hope you enjoyed these tips on how to stay active while traveling. Please share them with your friends on Facebook, Twitter, or Pinterest. Thanks for reading!
---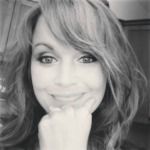 Author Bio: Kate Zealand is a self-proclaimed "Beauty Guru Turned Backpacker." She is passionate about staying healthy and feeling beautiful while traveling. Kate is currently on a five month backpacking trek through Costa Rica with her husband, Shaun. Follow Kate's adventures on her blog www.hostelsandhotrollers.com.
---