Support TFG by using the links in our articles to shop. We receive a small commission (at no extra cost to you) so we can continue to create helpful free content. We earn from qualifying purchases made to the featured retailers. Thank you, we appreciate your support!
Europe is an amazing continent, full of breathtaking historic sites and delicious food. If you're planning to go, you may have a tour in mind, but be stumped on which is the best one. Guest writer, Matt Kepnes, of nomadicmatt.com is sharing top tips on how to choose the right tour company for your dream European trip! Take a look at this helpful guide!
---
Choosing the Best European Tour Company
Written By: Matthew Kepnes
---
Table Of Contents
Group tours. They usually conjure images of busloads of tourists descending on a destination with cameras dangling from their necks and fanny packs snug around their waists. There's also a perception that they offer cookie-cutter experiences (at inflated prices) and should be entirely ignored by intrepid independent travelers — especially in Europe.
That couldn't be further from the truth.
Today's tour companies often feature small groups, highlight authentic and unique experiences, are mindful to leave a positive impact on the communities they visit, and use local guides to give you insider insights. In short, they are nothing like the generic excursions of yesteryear.
While I'm an avid solo traveler, I actually love group tours.  
My first international trip was on an organized tour, long before I knew anything about long-term travel. It was a great way to get my feet wet and was just what I needed to get me hooked on travel by giving me the confidence to branch out on my own. 
But even for more experienced travelers, group tours have a lot to offer: you meet people, learn from an informed expert guide, and go to places you normally wouldn't be able to.
These days, the best tour companies in Europe have something for everyone — no matter what kind of experience you're looking for (and what kind of budget you have).
But with so many options, picking the right tour can be overwhelming. In this post, I'll break down what to consider before you book one so that you can save time, save money, and find the best tour for your next visit!
If you're heading off on a Europe river cruise soon and unsure what to bring, get advice from the experts: the TFG readers! 
How to Pick a Tour Company In Europe
1. Think About What You're Looking For
Before you start your search, take a moment to figure out where you'd like to go, what you want to do, and how much you're willing to spend. These parameters will help you narrow down your search and more easily identify the companies that meet your needs.
Are you interested in an active vacation? Maybe a cycling holiday through the Balkans appeals to you. 
Avid foodie and wine connoisseur? A weeklong excursion through France may be just perfect. History buff? Book behind-the-scenes walking tours that provide insider access to historic sights.
The possibilities are endless, so spend some time reflecting on what you want to do and how much you want to spend, as there are tours for every budget.
2.  Look at Group Size and Intended Audience
Group size and composition will have a major impact on your trip. I suggest looking for tours with 15 participants or fewer. These can sometimes be more expensive, but you'll have a more intimate and in-depth experience with better access to your guide. 
Another things to consider is the tour's intended audience, as this will determine who you'll be surrounded by for the duration. While this is less important for day outings or cooking classes, if you're going on a multiday tour, you'll be spending a good deal of time with other people, which will have a significant impact on your experience. 
For example, if you're a quiet luxury traveler and the tour ends up being filled with budget backpackers looking to party the week away, you might not enjoy your trip. 
The audience for the tour may be self-explanatory by looking at the website (be sure to scan the FAQ), but if you're not sure, don't be afraid to email and ask.
Don't let the fear of pickpockets in Europe stop you from having a blast at your dream destination. Here are some tips!
3. Review the Itinerary and Pace
One of the benefits of taking a tour is that you usually get to pack more into the time frame than you might as a solo traveler. After all, that's part of the benefit of going on a group tour — you don't have to do any of the planning or figure out transportation. You may well also get access to sites that you wouldn't on your own.
But while you want to get your money's worth, you also don't want to be shuttled from one activity to another without time to take photos and enjoy the experience. While you naturally want to see a lot on your trip, look for tours that prioritize quality over quantity. 
For day trips, make sure you know exactly how much time is spent in transit and how much is spent at the actual sights you'll be visiting.
For multiday trips, down time is important, not only so you can rest, recharge, and soak up the destination, but so you can do any activities or see any sights that are important to you but aren't included. So I'd suggest picking a tour that does just a couple of big activities per day. 
If the tour goes to multiple destinations, make sure that you have at least a couple of days in each city, especially if you're traveling significant distances to get to each one. You don't want to spend most of your time in transit.
TFG readers offer packing tips to ensure you will be warm and toasty while you enjoy browsing Europe's Christmas markets!
4. Determine What's Included
In addition to the up-front cost of the tour, you'll want to find out what's actually included so that you can budget for additional expenses. Being constantly surprised by unexpected costs while traveling will dampen your enjoyment of the trip.
Find out the following: 
Is airfare included? (It's usually not.)

Is pickup from your hotel or the airport included? 

Are any meals included or just some? What about drinks? 

If there are optional activities, do they cost extra?

Do you have to pay a single supplement if you're traveling alone? 
Read over the information provided to see exactly what is covered and what isn't, so you can budget accordingly. Most reputable companies make this very clear. Many also include estimated budgets for additional expected expenses (such as how much a local meal costs, so you can get a better idea of what to budget for food). 
5. Learn About the Company's Commitment to Responsible Travel
The pandemic's abrupt halt of global travel illuminated just how dependent many destinations are on tourism, as well as the detrimental effects that it can have when left unchecked. 
Many European destinations, such as Venice, Barcelona, and Amsterdam, suffer from overtourism, and as travelers, we never want to have a negative impact on the places we're visiting. By traveling in a more mindful way, we can have a positive impact instead and enrichen our own experiences. 
One of the benefits of choosing a group tour is that, with a responsible company, the sustainability legwork has been done for you. 
Here are some questions to ask when evaluating tour companies: 
Do they hire local guides?

Do they avoid unethical activities (like getting up close to or interacting with wild animals)?

How do they support and give back to the community?

Do they prioritize environmentally friendly accommodations? 

What are the company's overall sustainability policies? 
Responsible, sustainable travel is the future, so let's all be a part of it by prioritizing companies that include these practices by default. 
6. Read Some Reviews 
Once you've found some tour companies that you're interested in, it's time to peruse some online reviews to see how the company holds up to its promises. 
TripAdvisor and TrustPilot are both good places to start. From there, ask around in any travel groups you're a part of, whether that's offline through personal connections or online communities like Facebook groups and The Nomadic Network.
Just remember to take reviews with a grain of salt and try to read between the lines (sometimes people complain about things that were clearly out of the company's control). Also, people are more likely to take to the internet and complain if something went wrong rather than if everything went right.  
Additionally, if you read travel blogs for reviews, make sure the person actually paid for the tour themselves. While there is nothing wrote with people getting free trips, if someone was paid (or were given the tour free), their perspective might be biased. So keep that in mind when researching. 
7. Check the Fine Print and Book Your Trip!
Once you find a tour, don't wait — book it before it sells out! If you're going on a small-group tour, then there are by nature a limited number of spots available. 
But before you hit the "book" button, take a moment to read the fine print, check the cancelation policies, and do your due diligence. Read over the tour company's FAQ, and if you have unanswered questions, send them a quick email.
Some policies to look out for:
Payments: Is there a deposit, and is it refundable? Is there a payment plan, or do you need to pay the entire cost up front?  

Cancelations: Are full or partial refunds available? Is there a cutoff date after which you cannot be refunded? 

COVID-19: Are participants required to be vaccinated or tested beforehand? What if you or someone else falls ill on the trip?  

Insurance: Are you required to take out travel insurance for the trip? (Even if you're not,

I highly recommend that you do

.) 
Here's how to get phone service when traveling to Europe and other destinations.
My Recommended Tour Companies
Over the past 14 years of traveling Europe, I've tried countless tours, from short free walking tours to multiday excursions. Here's my list of the best tour companies in Europe to help you get started:
What to Pack for a Tour in Europe
Packing for a tour in Europe will vary greatly depending on where you're going, the season in which you're traveling, and what you'll be doing. 
That said, I always recommend a minimalist packing style, especially in Europe, where you can readily find everything you need should you forget something. You really don't need a lot when you travel, and you never need as much as you think. 
I almost always fly carry-on only, which prevents my luggage from getting lost and makes getting between destinations much, much easier. I usually travel with a 40L backpack and a day bag and encourage you to do the same.
Here are a few things I recommend that taking with you no matter the tour you plan on taking: 
Backpack

: Europe is filled with cobblestone streets made for picturesque strolls — not suitcase wheels. You'll thank yourself by opting for a backpack (my favorite is the

REI Flash 45

). 

Smaller day bag

: Bring something that you can put your daily essentials in while exploring. 

Power adapters/converters

: Unless you're coming from elsewhere in Europe, you'll need these. Bring a few.

Toiletries

: Bring the basics (toothbrush, toothpaste, floss, deodorant, shampoo, etc.) and a quick-drying towel (they take up less space than regular bulky towels). 

Clothing

: Remember that you can do laundry while on the road, so even if your tour is longer, pack clothing for 7-9 days and then wash them when needed. In addition to your daily outfits, bring one nicer one (for an evening out at a classy restaurant or performance) and extra socks (how do those things always disappear?!).

Water bottle

: The tap water is potable in most of Europe, so you can usually fill up in hotels or restaurants to stay hydrated and reduce your reliance on single-use plastic. I carry a

LifeStraw bottle

, because it comes with a built-in filter, so the water I put in it is drinkable no matter what.

Kindle/book/journal

: If you're on a multiday tour, chances are that you'll be spending some time on the road. While you'll often spend this time chatting with other group members, sometimes you might need some time to disconnect! 
The list above is what works for me, but be sure to tailor it to suit your own needs!
I love solo travel — but I also love group tours. They give you access to expert guides and behind-the-scenes experiences you could not otherwise have had and connect you with a group of potential new friends that share your love of travel (I still keep in touch with some of my fellow trip-goers to this day).
By following the above guidelines, you'll be able to find the perfect tour for your next trip to Europe, no matter your interests or budget, ensuring that you have a deeper, more enriching experience!
---
What is your favorite company for European tours? Share and comment below!
---
For more European travel tips, please read:
---
LIKE THIS POST? PIN THIS PIC TO SAVE IT!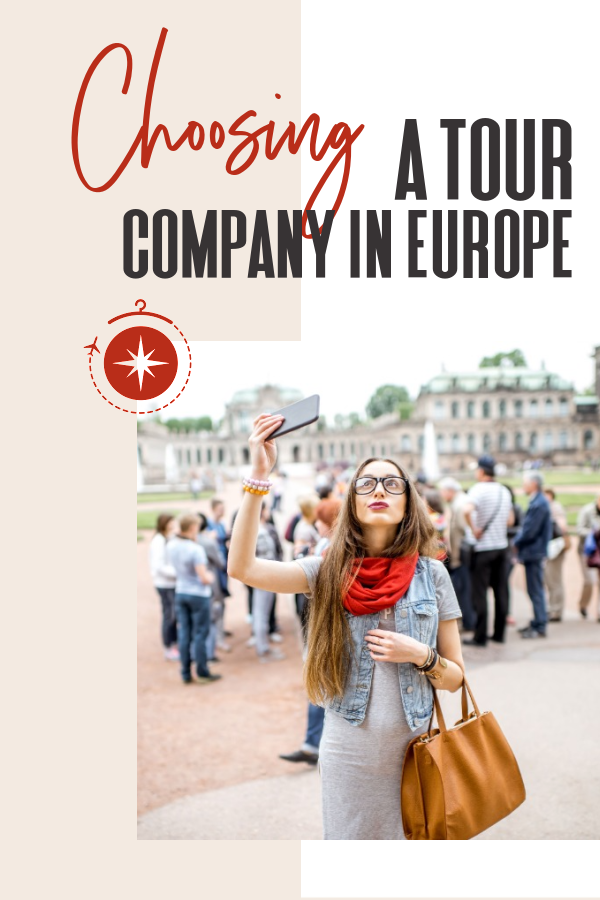 ---
We hope you liked this post on the best Europe tour company. Please share with your friends on Facebook, Twitter, and Pinterest. Thanks for reading!
---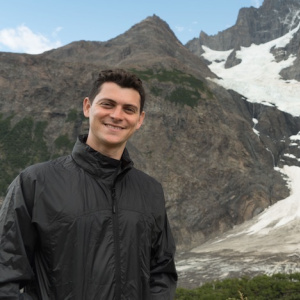 Author Bio: Matt Kepnes runs the award-winning travel site nomadicmatt.com, which helps people travel the world on a budget. He's the author of the NYT bestseller How to Travel the World on $50 a Day and the travel memoir Ten Years a Nomad. His writings and advice have been featured in the New York Times, The Guardian, Budget Travel, Time, the Washington Post, the Wall Street Journal, and countless other publications, and on CNN and the BBC. You can follow him on Instagram @nomadicmatt. When he's not on the road, he lives in Austin, Texas.
---